 1.
Give her the gift of a guitar to spark her creativity, $119 3.
Invest in GoldieBlox to build spatial skills, engineering principles, and confidence in problem-solving, as low as $19.99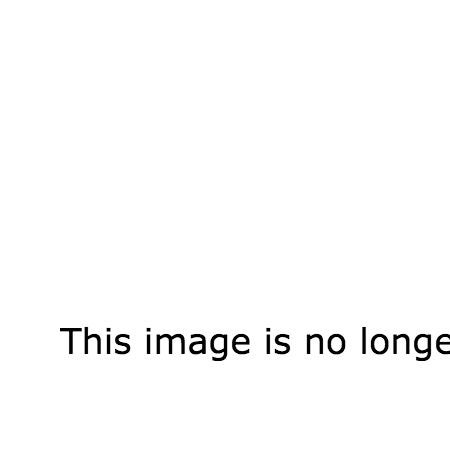 There are a few different models to choose from, all of which come with a fun activity book and the building blocks she'll need to create her own designs. (Or her own parade floats, in this case.)
4.
Calling all future architects: Meet the Roylco Straws and Connectors building kit, $14.89 5.
The product, "Big Bag of Science," is pretty much just as it sounds: a magical bag filled with tons of experiments for your gal, $33.23
Over 70 experiments come with this kit, and cool extras like test tubes, a magnifying glass, gravity goo powder, and Insta-Snow powder, make things a lot of fun for young scientists and parents.
6.
Give her the power to BUILD ROBOTS, $15.95 7.
Inspire her creativity while reminding her about being environmentally conscious with these 100% recycled star crayons, $8.95 8.
Jump-start her ability to build with a Connectagons set, $29.98 9.
Give her a doll she can really aspire to be like: Amelia Earhart, $29.99 10.
Test her powers of deduction and reading with Bella's Mystery Deck, $14.99 11.
Give her the space she needs to be the next great artist, $92.99 12.
Help her learn about engineering and alternative energy with the award-winning Snap Circuits kit, $47.89 13.
Remind her to dance to the beat of her own drum with this wall decal, $14.95 14.
And from the same vendor, you can also give her the gift of confidence, $12.95 15.
Get her a Deluxe Roominate so that she can design, build, wire, and decorate her own unique interactive room, 49.99
So, Roominate is way more than your ordinary set of blocks. This kit comes with wooden building pieces and circuit components, that way she can explore how she wants each fixture to function, and actually give life to her creation.
16.
Show her she can save the world with this reversible Supergirl and Batgirl cape, $25
That way, she can choose which superhero identity she wants to take on for that day. Also comes with a mask.
17.
Have her create her own story with these Mystery in the Forest creative story cards, $9.95
18.
Get her thinking about big causes with this vegan tee, $19.99
19.
Help her appreciate the master painters with this coloring book of great paintings by women, $4.66 20.
Tap into her adventurous side with this safari backpack, $29.90 21.
Have her grown her own meat-eating plants with a carnivorous terrarium, $15.39 There's a certain power in knowing you can give something life. For your little girl, she might get drunk on the power of seeing her first Venus flytrap come to life. But, hey, every great future leader needs to know their own strength, right? Plus, this terrarium comes with decals and "bog buddies," so she can even design it to her heart's content.
22.
She can fix everything herself (or at least try to) with this tool belt, $14.00
23.
This Twelfth Night-inspired shirt will make her proud to be a musician, $15.95 24.
Get her excited about health and science with a medical bag, $12.75
Even if it's just pretend medicine, this kit includes a working stethoscope (yes, it really works!), spring-loaded syringe, a blood pressure cuff with a spinning gauge, a thermometer, pretend otoscope, and a bracelet style bandage.
25.
Show her how to get creative with homemade play dough, Scented Play Dough, $15 26.
Encourage her writing with a Harry Potter-inspired notebook, $26.15
This particular one comes with 80 blank recycled white sheets (160 pages).
And if you're looking for even more girl-empowering toys, head over to the gift guide at A Mighty Girl. Their guide features over 200 toys for babies, kids, and teens, which are all sortable by age and theme.
Girl power!