If you're feeling fancy, you can go all-out and pay tribute to a different part of the movie on each nail.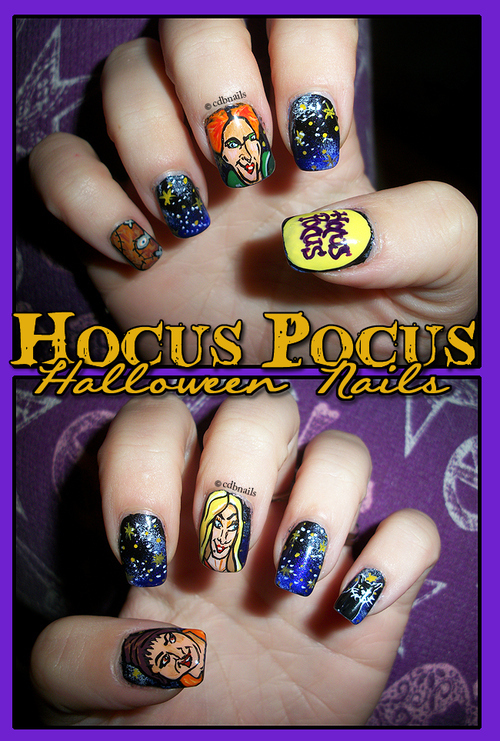 Longer nails mean you can add in the iconic Sanderson sister hairdos, plus a wick for their candle.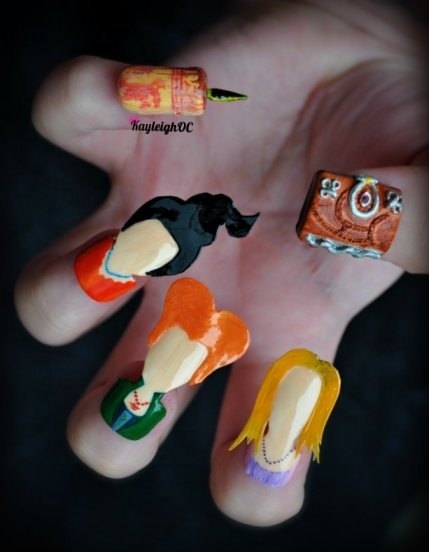 You can get abstract and use the patterns of the sisters' corsets, like this: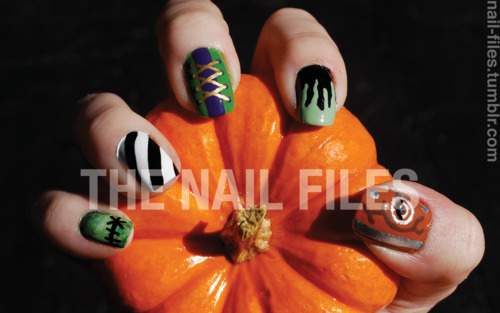 You could go for the all-natural look, like Winifred...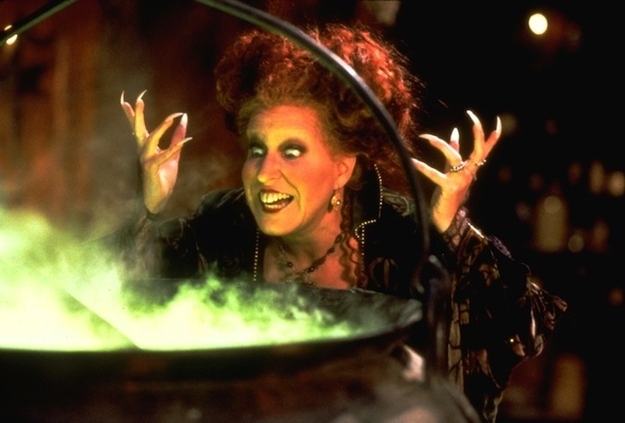 Or get inspired by Billy Butcherson's zombie face.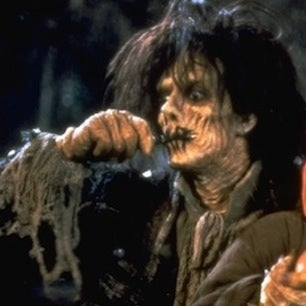 Thackery Binx black cat nails are purr-fect.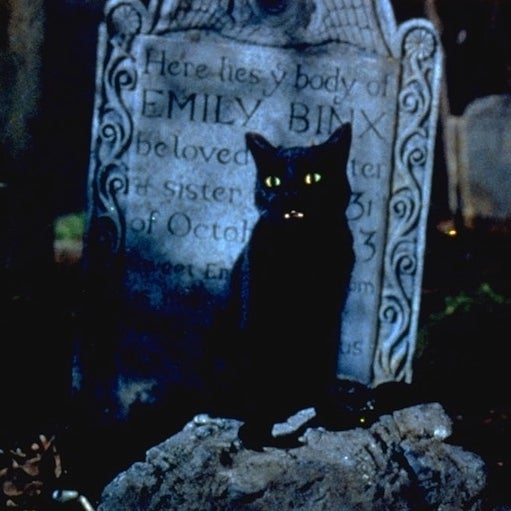 ...or short.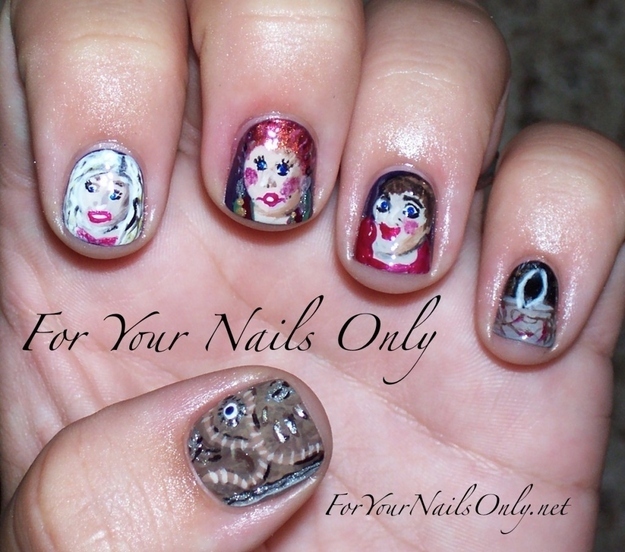 Winifred approves!