This is a 5.5-qt Round Le Creuset Dutch Oven. It is the one you should get.
1.
5.5 quarts is the perfect size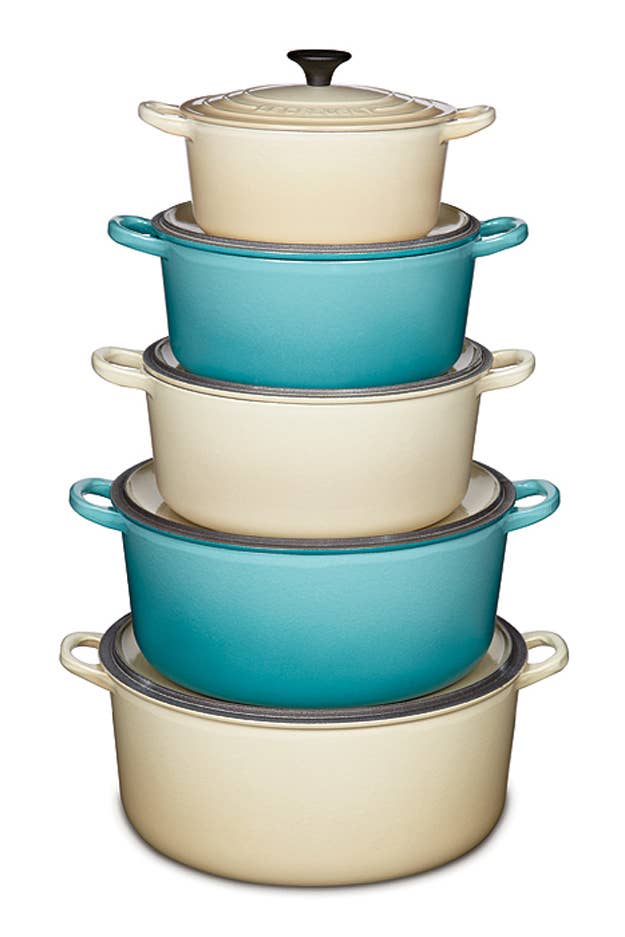 It will fit a whole chicken, a pork loin, a bunch of boneless pork shoulder, short ribs or lamb shanks.
Ask yourself these questions:
How much food do you usually cook?
The 5.5 qt is perfect for making meals for four people, or for two people with leftovers. If you regularly cook for more people than that, consider the 7qt, which is the next best option. Any smaller than 5.5 quarts and it's going to be annoying if you want to, say, make a bunch of chili.
How big are your oven, stovetop, and sink?
It can be tempting, especially if you're asking for this as a gift, to GO BIG. And that's fine, but keep in mind that the big ones are very heavy (you're going to be transferring this thing from your stovetop to your oven when it's very hot and full of food). Le Creuset's largest models might not fit in a modest-sized sink. So check the dimensions before you buy.
What other cookware do you have/use?
Nothing? Cool. Then this is perfect. But let's say you have a stockpot in the 7-10qt range — then you won't have to use your dutch oven to make stocks, huge quantities of soup, pasta, or steaming lobster. If you have good saucepans in the 3qt range you won't need it to make sauces. And if you have a small saute pan for eggs and sauteing small portions of steak, fish, or chicken then you won't need to use it for that, but you could!
2.
It is the better shape.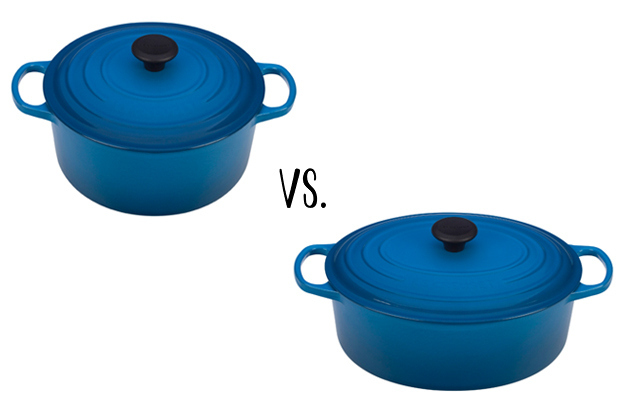 In the debate of round vs. oval, there is kind of only one important thing to say: The oval shape is a stovetop space hog. They both heat evenly and the 5.5qt is big enough for longer cuts of meat, so those potential issues are null and void. But if you've got a bunch of other pots and pans on burners, your oval-shaped dutch oven is going to make you a little crazy.
3.
It is the best brand and worth the money.
Obviously there are other many other brands — Lodge, Martha Stewart, Mario Batali, Staub, Tramontina (which Cook's Illustrated says is the best bargain), and others. Many of them are cheaper than Le Creuset. Some people love their model made by another brand; but some people don't (complaints include: they discolor, the enamel chips, the lid doesn't close tightly, the handles are awkward, there's a hot spot in the middle, etc.) NO ONE SAYS BAD THINGS ABOUT LE CREUSET. The truth is that the first two years your $50 Lodge enameled 6qt dutch oven might perform exactly the same as your Le Creuset. But after that, it might start to show its age. Le Creuset do not. They last a lifetime. And if if they don't, Le Creuset offers a lifetime warranty and will replace defective cookware with no charge.
4.
It is great looking and it comes in a million colors.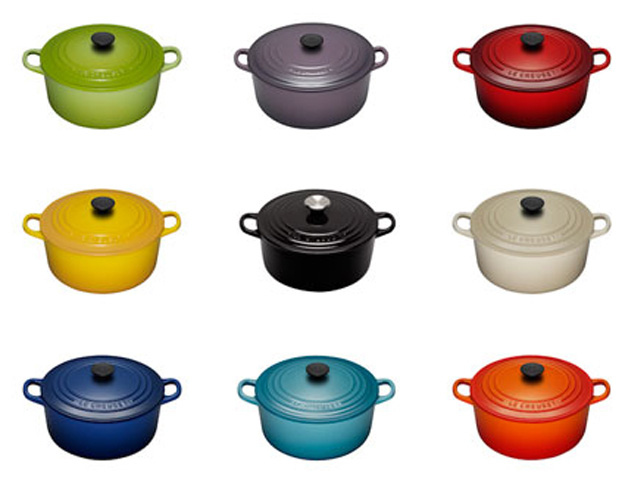 With a purchase like a dutch oven, you could and should have this thing forever. Aesthetics matter. There is something very satisfying about owning a piece of cookware from an old-ass French company whose name means "The Crucible." You're going to have a relationship with this thing. Take it from the oven to the table for a dinner party. Show it off. Get the color you want and you'll never look back.
5.
It can do (almost) anything.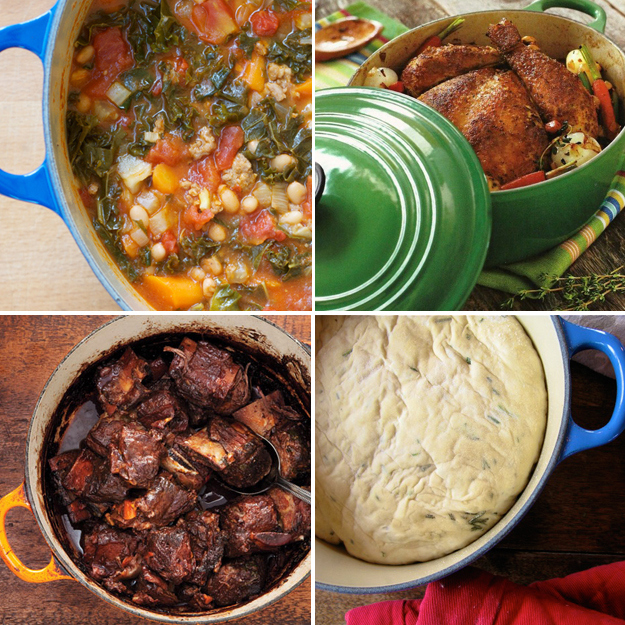 Cook a whole chicken. Bake bread. Fry French fries. Braise short ribs. Make a stew. Saute vegetables. Poach fish. Boil pasta. Make pasta sauce. Toss the pasta in the sauce over heat (Add a little butter. Trust). Make Meatballs. Make Osso Bucco. Braise pork for tacos. And then: Feast.