We hope you love the products we recommend! Just so you know, BuzzFeed may collect a share of sales or other compensation from the links on this page. Oh, and FYI — prices are accurate and items in stock as of time of publication.
Cystic acne is undoubtedly the worst form of breakout to plague us. They hurt like hell, sometimes itch (like is this a hive?! A pimple?! WHAT. ARE. YOU?), and take approximately 17 lifetimes to finally leave your face. And if you pick at it for ONE SECOND it flares into essentially Mt. Everest.
So when I discovered this TreeActiv cystic acne spot treatment ($24.95 on Amazon) that truly reduces swelling and inflammation practically overnight, I called FedLoan to tell them they were getting zilch this month, and bought 1,000 of these.
It's PACKED with natural ingredients to tackle the toughest (and deepest) of breakouts in a way shorter amount of time than usual. Its main ingredient, bentonite clay, draws out toxins, fights swelling, and calms irritated skin. All you have to do is sleep.
Not to mention 780 five-star reviewers already consider it their holy grail product — it has a 4.4 star average rating on Amazon!
But obviously some amazing before-and-after photos will be far more convincing than my own rants. ~Cue "I'm A Believer" by Smash Mouth.~
Most products that claim to be made for acne are really just meant for blackheads or whiteheads so they don't penetrate cystic breakouts (aka why you're stuck treating it for so damn long). This actually has you in mind and will tackle 👏 that 👏 zit, no matter how deep it goes.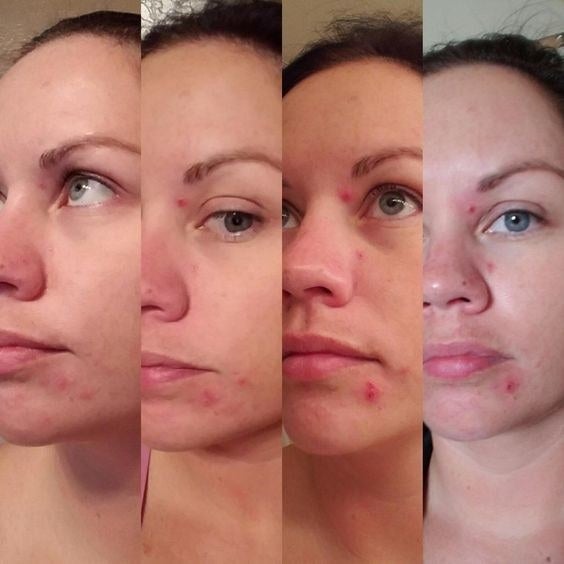 No more digging at bumps and trying to get them to pop (I should really tie my hands together before approaching a mirror). This not only helps cystic breakouts heal faster, but also ensures you don't scar for weeks after.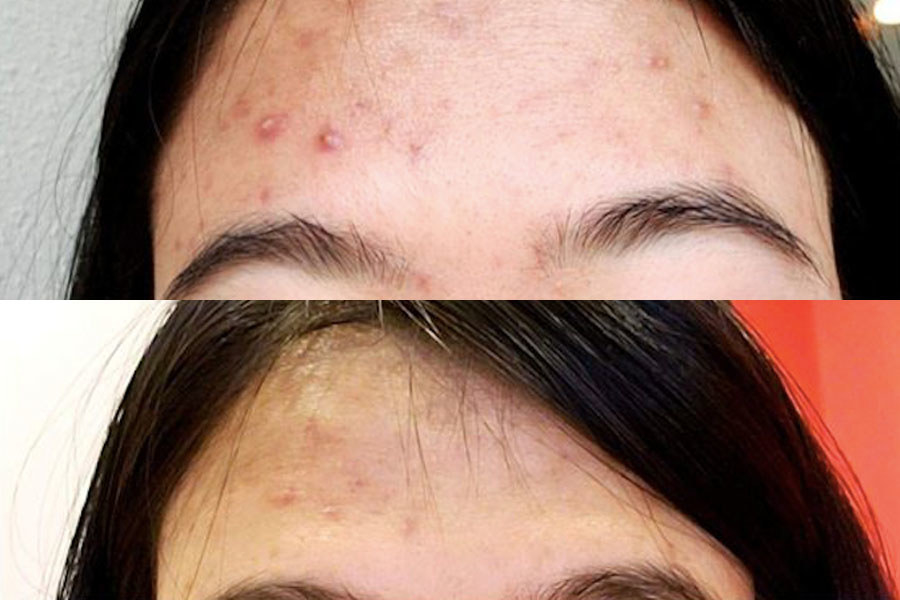 It IS a small jar, but it packs a major, major punch (its ingredients are v strong). Just a little of this goes a seriously long way! Reviewers say a dab of this reduces swelling almost right away.
Not to mention it's a solution to actively soothe painful flareups, which we all know feel unpleasant AF the whole damn day. Girl bye.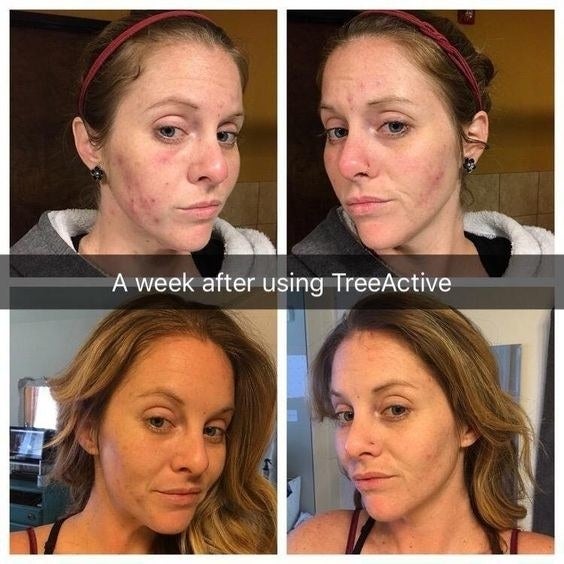 We all know how expensive treating tough breakouts can be — unless you have a prescription it's a whole lot of expensive trial-and-errors. So the fact that this works and saves us money? My desk mate just offered me a tissue.
Honestly I'm not sure two-day shipping is fast enough. I may have to pick this up from an Amazon warehouse tonight. I am READY for clear skin.
But most importantly don't forget this shit doesn't control you! YOU 👏ARE👏 GORGEOUS👏!
Shopping for something specific? Check out BuzzFeed Reviews to find the best things for every budget!