Teddie Organics' Rosehip Oil Is Already Loved By Thousands For Just About Every Skincare Goal
$13 + almost 4,000 five-star reviews = great start for Teddie Organic's rosehip oil.
We hope you love the products we recommend! All of them were independently selected by our editors. Just so you know, BuzzFeed may collect a share of sales or other compensation from the links on this page if you decide to shop from them. Oh, and FYI — prices are accurate and items in stock as of time of publication.
I think we can all agree here that we're pretty fed up with skincare that promises the world and then doesn't follow through AT ALL — and then possibly breaks us out even more. Cool!
So when I found Teddie Organics rosehip oil ($12.99 on Amazon) that already has thousands of ~glowing~ reviews, I had to investigate. Could something under $20 really be worth the hype?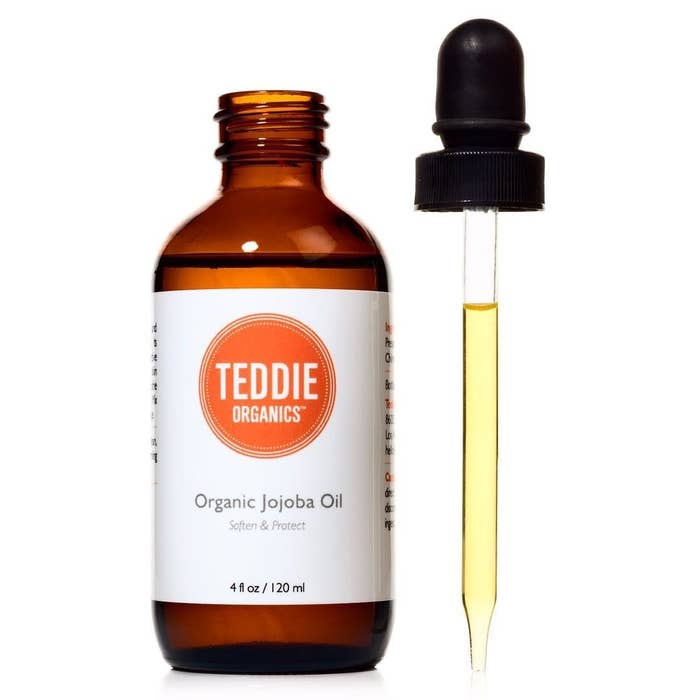 According to 3,397 five-star reviewers, it is! And it has a whopping 4.7-star rating on Amazon — pretty darn close to perfect!
Its ingredients are simple to understand: 100% organic, cold-pressed rosehip oil. Yet it's the ultimate multitasker — it hydrates, brightens, reduces inflammation, and treats breakouts. Basically this is great to try if you're tired of hearing, "just cut dairy out of your life!" — how about you GET OUT OF HERE, SHARON?!
But you don't need to listen to me! Just check out these before-and-afters from people who see results almost right away — hundreds of people with eczema and rosacea swear by this.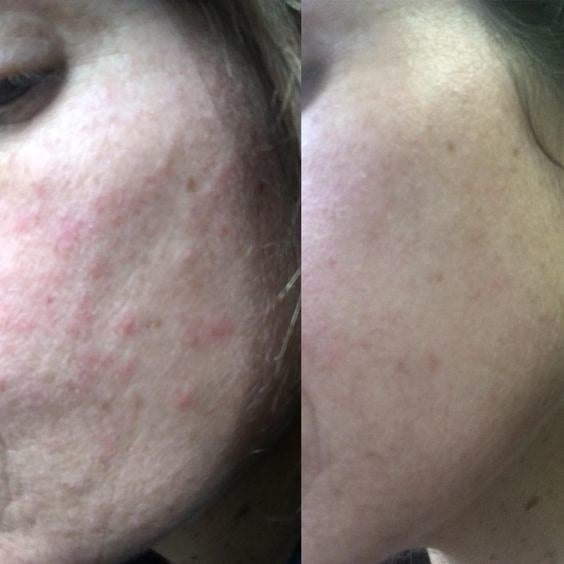 Reviewers with redness LOVE this bb, because it soothes their complexions without irritating sensitive skin — plus it doesn't feel greasy!
It's also great for fading acne scars — something that's particularly helpful if you don't like using retinol (if your skin gets REALLY red and dried out from retinol, you might prefer this moisturizing formula).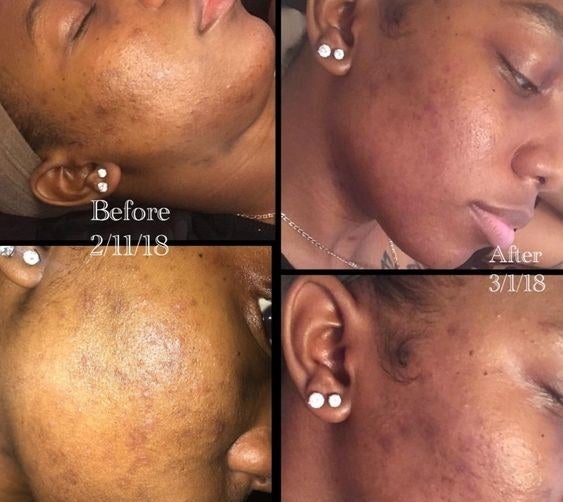 And! It's gentle on breakouts, making this an *actually* soothing treatment for acne, instead of further irritating stressed-out skin. People with both dry and oily skin say this helped restore their complexion's balance!
Maybe you're sick of carrying blotting sheets everywhere you go and want a ~mattifying~ treatment — well, prepare your T-zone, because this will do just that.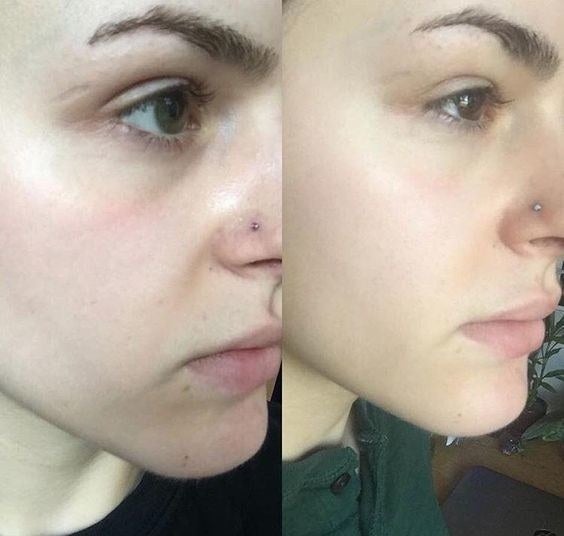 While it may not be a one-and-done solution for cystic acne, reviewers say it does really help shorten the time it takes for extra-tough breakouts to heal!
Basically if you're looking to brighten, tone, mattify, hydrate, or just clear your skin, this is a super popular (and cheap!) option that is definitely worth trying! You don't have to believe in miracle products, but something with almost 4,000 happy reviewers is MORE than likely to bring r-e-s-u-l-t-s.
And that, my friends, is the end of this investigation. May your future with this bb be ✨bright✨.
Need more for your skin? Check out Korean skincare products you need to know, cheap skincare products that are even better than luxury brands, products to help deal with adult acne, or check out all of our beauty content for even more great stuff for your hair, skin, and more.
Shopping for something specific? Check out BuzzFeed Reviews to find the best things for every budget!