Canadian Sen. Mike Duffy, once a popular television host and Conservative fundraising superstar, has been spared the slammer.
He was found not-guilty on Thursday of 31 charges, including fraud, bribery, and breach of trust.
It's a shocking end to another chapter in an expense scandal that has rocked the Red Chamber since 2012.
The verdict, one year in the making, means the senator from Prince Edward Island can return to work as soon as he wants.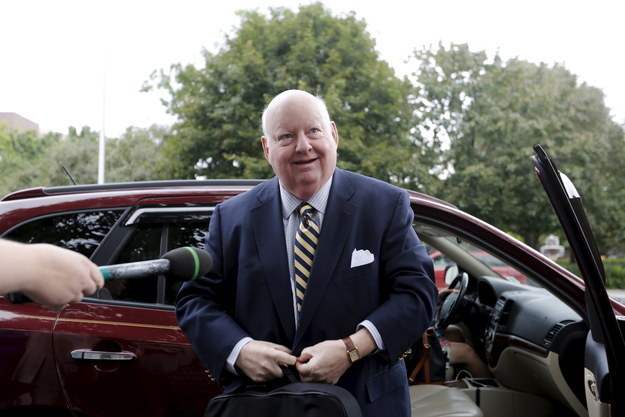 The Crown alleged that Duffy, among other things, had wrongly claimed secondary home living allowances for a house in Ottawa that was actually his primary residence, funneled contracts through a friend's company to pay for things the Senate wouldn't normally cover — like makeup and a personal trainer — and accepted a $90,000 bribe from Nigel Wright, chief of staff to former prime minister Stephen Harper.
Although he admitted some of Duffy's expenses and business practices were "unorthodox," Justice Charles Vaillancourt said that overall he found Duffy to be a "credible witness" and "hard-working senator."

On the residency issues, Vaillancourt ruled that Duffy acted on advice from high-ranking officials, including the prime minister.
In many cases, Vaillancourt said the Senate's spending rules were so vague that Duffy couldn't have broken them.
On the other hand, Vaillancourt ripped into Harper's office, blaming it — not Duffy — for the $90,000 cheque fiasco.
After the verdict, Duffy's lawyer, Donald Bayne, said he couldn't recall a more "resounding acquittal" in his career.
Bayne also blasted some of Duffy's colleagues in the Senate. "Senator Duffy has been subjected, for the last two-and-a-half, three years, to more public humiliation than probably any Canadian in history," he told reporters outside the Ottawa courthouse.
He said Duffy's vindication ought to prompt "those who rushed to judgement, acted like a political herd in the Senate — to the great discredit of the Senate" to rethink their behaviour.
Duffy, appointed by Harper in 2008, made his name in television as a political journalist for CBC, then CTV. As a Conservative senator, Duffy hit the road to fundraise for the Tories, lining the party's war chest by regaling crowds at pricy dinners.
His year-long trial revealed the inner workings of a secretive, powerful PMO that wanted total control over what's supposed to be a chamber of sober second thought.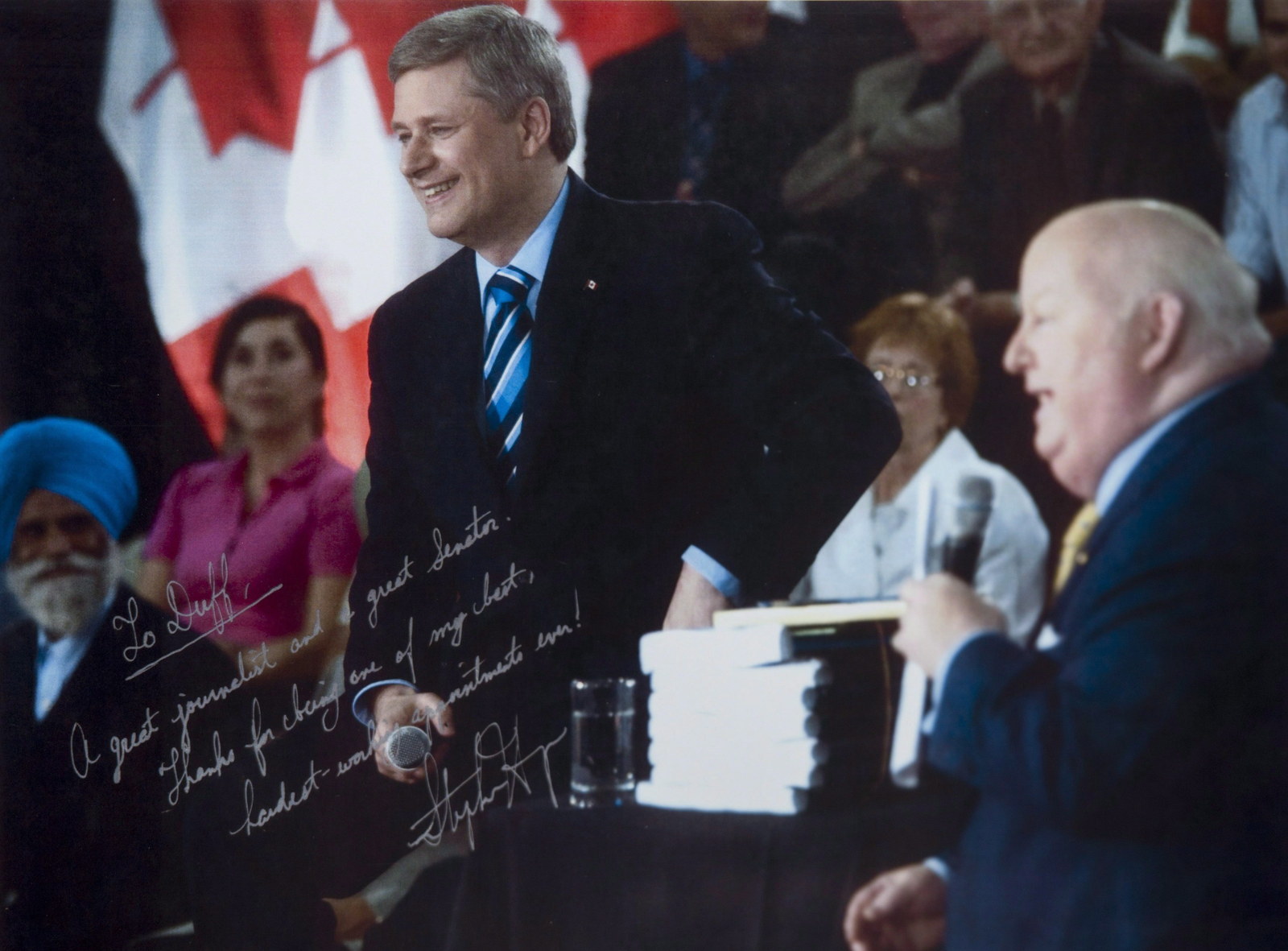 Duffy, in his own lengthy, sometimes entertaining testimony, accused Harper's office and Senate leaders of using him as a scapegoat to force the scandal to fade away — a portrayal Vaillancourt's decision seemed to support.
Suspended in 2013, Duffy has reportedly been getting paid since the October election was called in the summer, because his suspension only covered the previous session of parliament.
Duffy is not the only Canadian senator to come under fire over questionable expense claims.
Senators Mac Harb, Pamela Wallin, and Patrick Brazeau have all had to repay Senate expenses. Brazeau and Harb are scheduled to go on trail within the next year. Wallin was investigated by the RCMP but has not been charged.
The expense scandal has plagued the Senate since news about the senators' expenses broke in 2012, with most political leaders calling for extensive reform of the Red Chamber, and others urging total abolition. Prime Minister Justin Trudeau recently appointed seven "independent" senators using a new process meant to be less partisan.
Emma Loop is a political reporter for BuzzFeed News and is based in Washington, DC. PGP fingerprint: 4A39 DD99 953C 6CAF D68C 85CD C380 AB23 859B 0611.
Contact Emma Loop at emma.loop@buzzfeed.com.
Got a confidential tip? Submit it here.