Do you have $40 and a penis? If so, you could have heard the finance minister talk about "the future of the Canadian economy" — if it hadn't been cancelled at the last minute.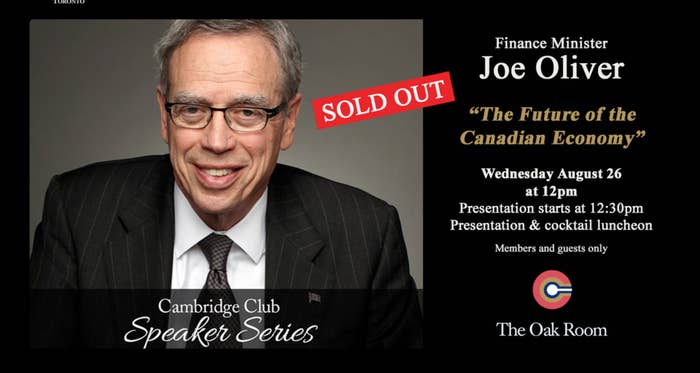 According to the club's website, members are "anything but typical."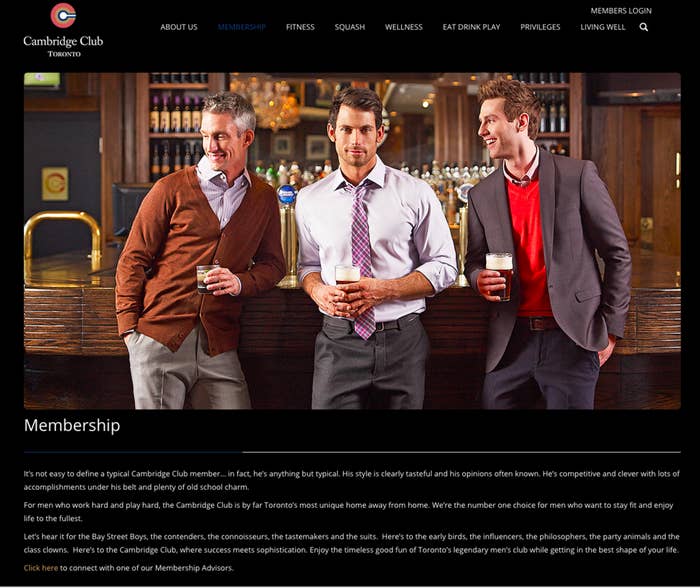 The club dubs itself the "downtown playground for Toronto's most successful executives," known for its "legendary backgammon evenings."
"Competitive squash ladders and leagues, the fully equipped weight room and cardio centre are all readily available to keep your mind and body in top gear," the website reads. "But, to truly appreciate the Cambridge Club, look no further than our stacked social calendar: single malt tastings, legendary backgammon evenings, holiday parties and the infamous Bentley Cup."
Oliver cancelled the event a few hours before it was set to take place, though.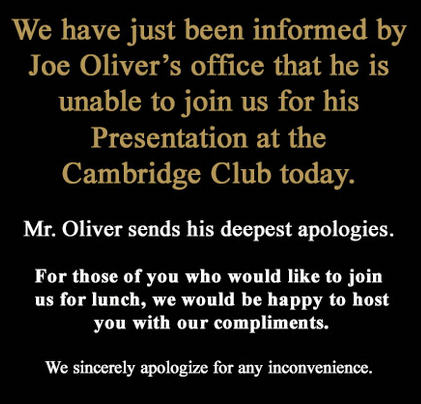 Joe Oliver speaks to many groups, organizations and individuals in many places on a variety of topics, including the economy, security and leadership. He will continue to knock on doors and talk to people in his community of Eglinton-Lawrence about our low tax plan for jobs and growth.
This isn't the first time Oliver has opted to talk about the economy at a private high-end event.
In April, people had to pay $100 to $124 to see the finance minister at a luncheon hosted by the Economic Club of Canada.
Meanwhile, Oliver had yet to table the federal budget.
The Conservatives and NDP have come under fire recently for declining to participate in a leaders' debate about women's issues.
After Conservative leader Stephen Harper declined to participate in Up for Debate, NDP Leader Tom Mulcair, who had agreed in principle to attend, pulled out. The event was cancelled as a result.
It now appears Liberal Leader Justin Trudeau and Green party Leader Elizabeth May could take part in a more informal discussion on the topic, while Mulcair will do an interview.