The third leaders' debate, done entirely in French, touched on everything from pipelines to niqabs — all while offering the usual tasting of politicians yelling over one another.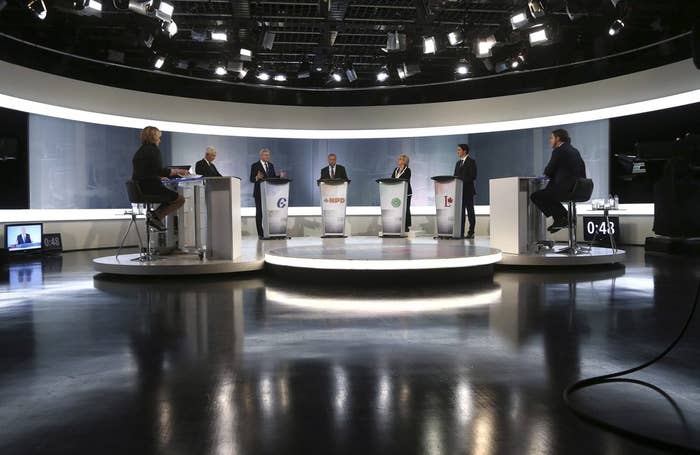 Those poor, poor translators.
This debate, like previous ones, featured five leaders who often tried to yell over one another. Translators had the arduous task of trying to communicate that bickering live over the English networks.
Because the debate was in French, those with the strongest grasp of the language generally had an easier time dealing quick blows to their opponents.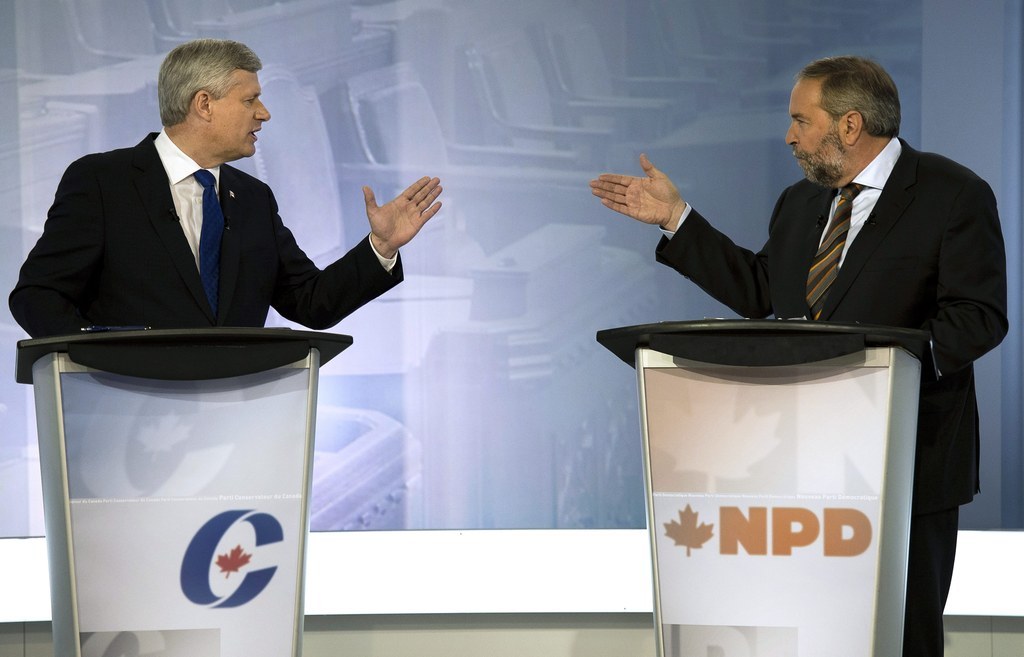 The leaders were asked to provide their personal views on doctor-assisted suicide. The Supreme Court of Canada recently struck down a law against it.
The leaders acknowledged that it's a delicate issue, but Trudeau, Mulcair, and Duceppe criticized Harper over his government's handling of it, saying political parties in Quebec were able to respectfully work together to deal with the issue.
Of course, since the debate was in Quebec, separatism came up.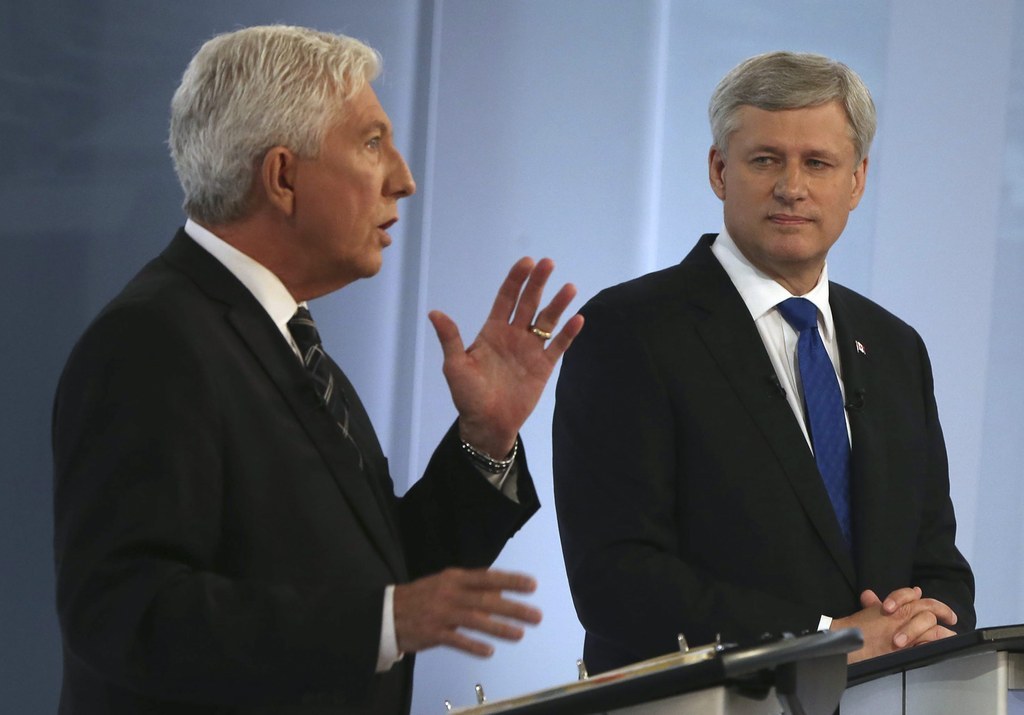 The issue of whether women should be allowed to wear the niqab during public citizenship ceremonies elicited some heated responses from the leaders.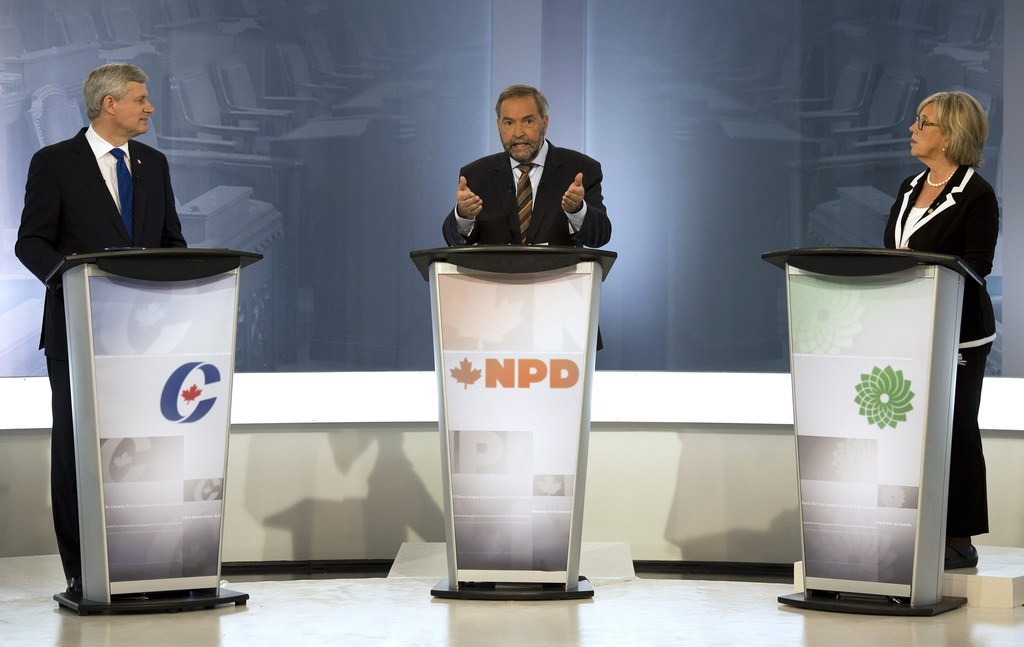 Harper criticized his opponents for being unclear on whether or not they support pipelines.
May called Bill C-51, the recently enacted anti-terror legislation, the "most dangerous law in Canadian history."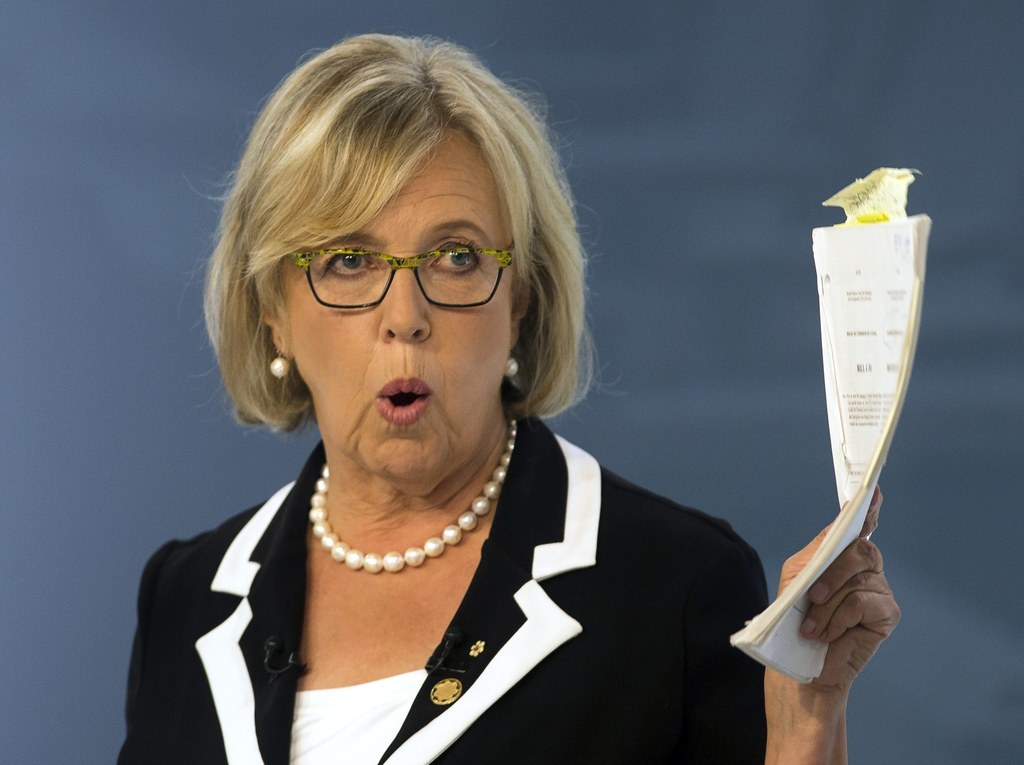 While on the topic of foreign affairs, the party leaders again got into a heated conversation about the refugee crisis.
Mulcair attacked Canada's immigration minister over the handling of an application to Canada by the family of the dead toddler photographed on a Turkish beach.