Hey, I'm Emily! I'm not much of a baker, but I've gotten a lot more into it since all of this *gestures wildly at everything* happened.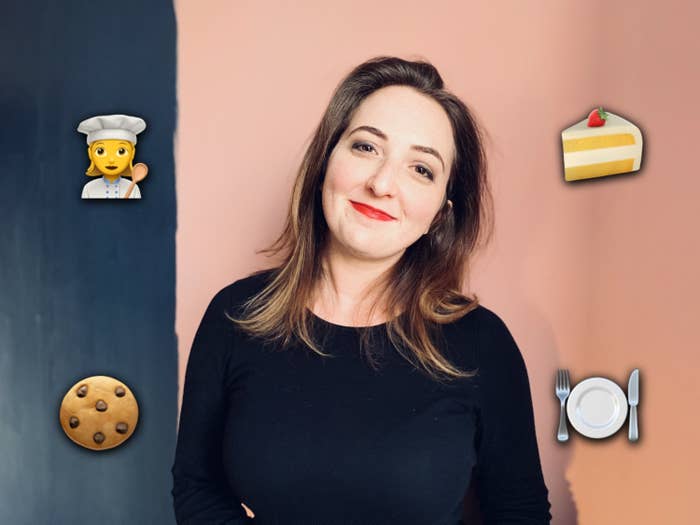 One of the baking-centric cookbooks that's made its way into my kitchen lately has been the new one from Joanna Gaines: Magnolia Table: Volume 2.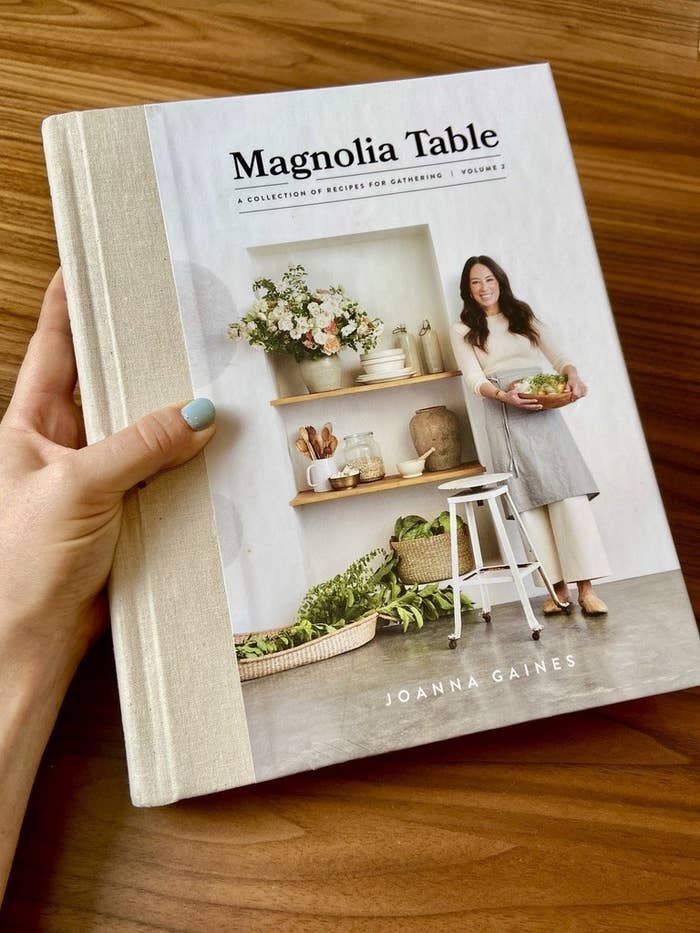 All of this gave me reason to dig into the book — and one recipe that quickly caught my eye was Joanna's French Silk Pie.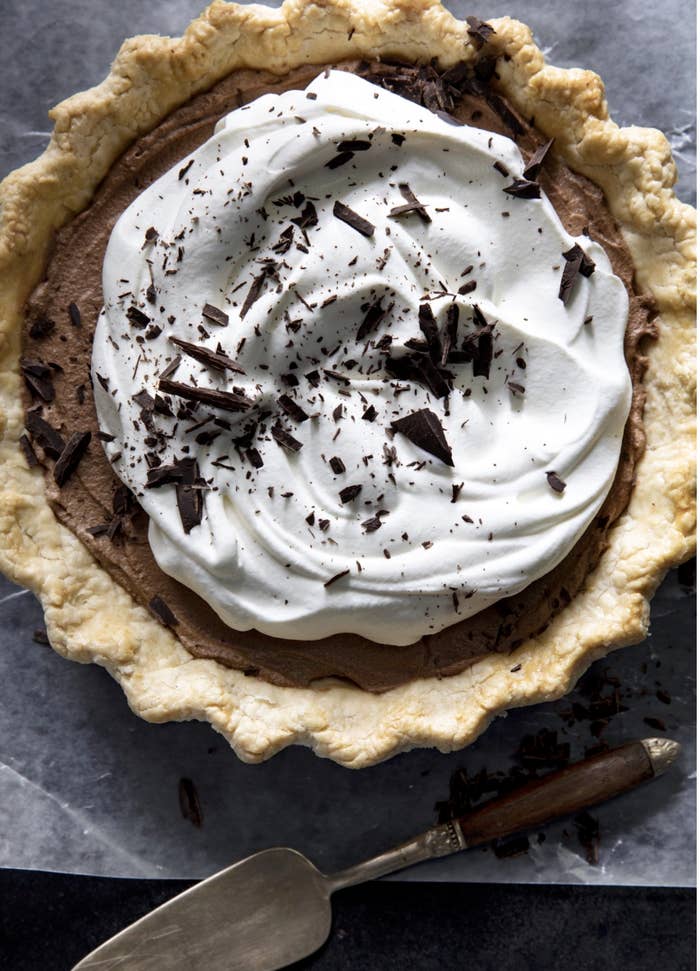 So I decided to try it! One really useful thing about this pie is that Joanna offers two versions of it: a shortcut version with store-bought crust and Reddi Wip on top — and then a fully from-scratch one.
I started with the shortcut version: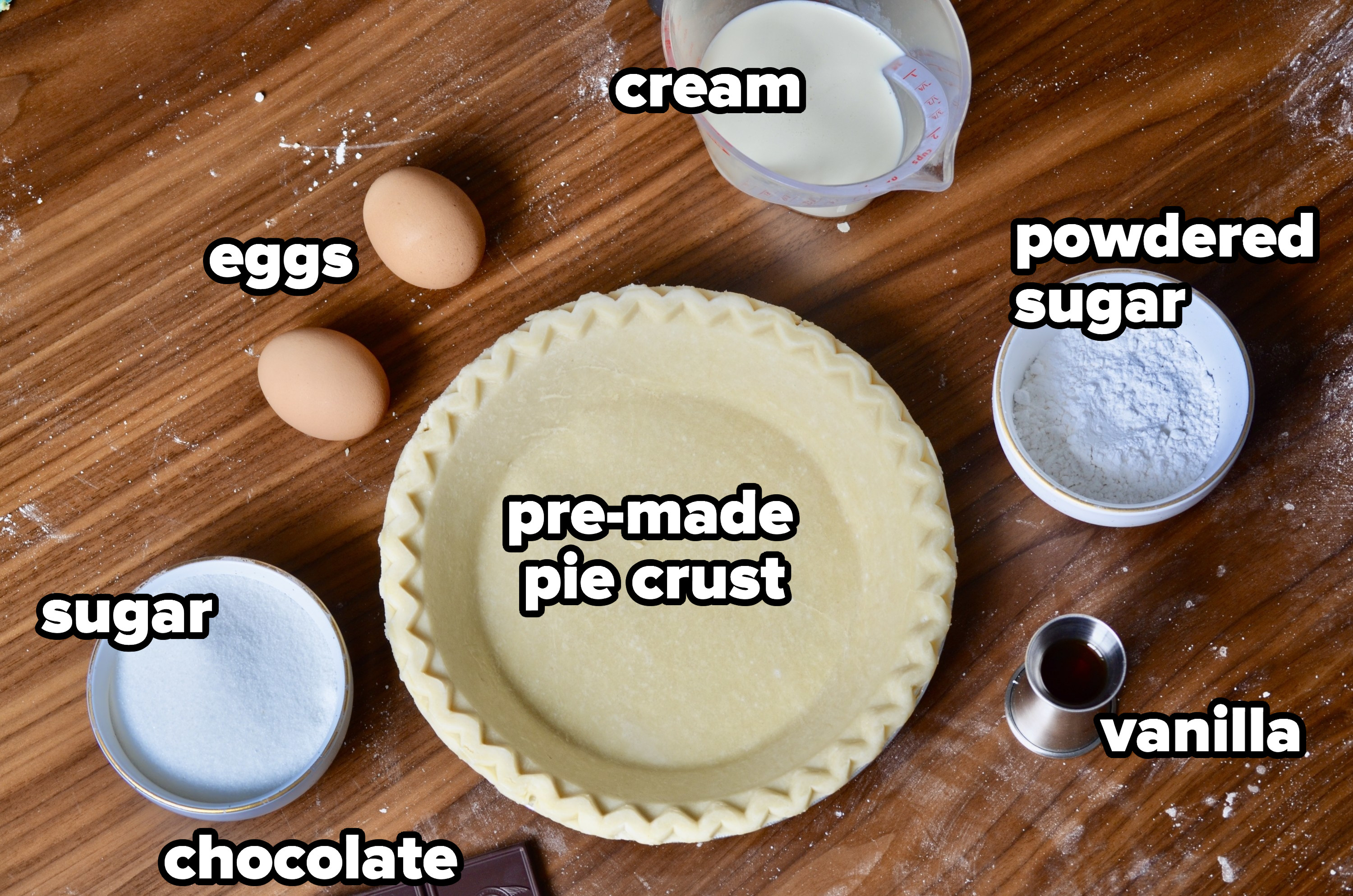 But as long as you follow the directions, it all comes together in a pretty straight-forward way.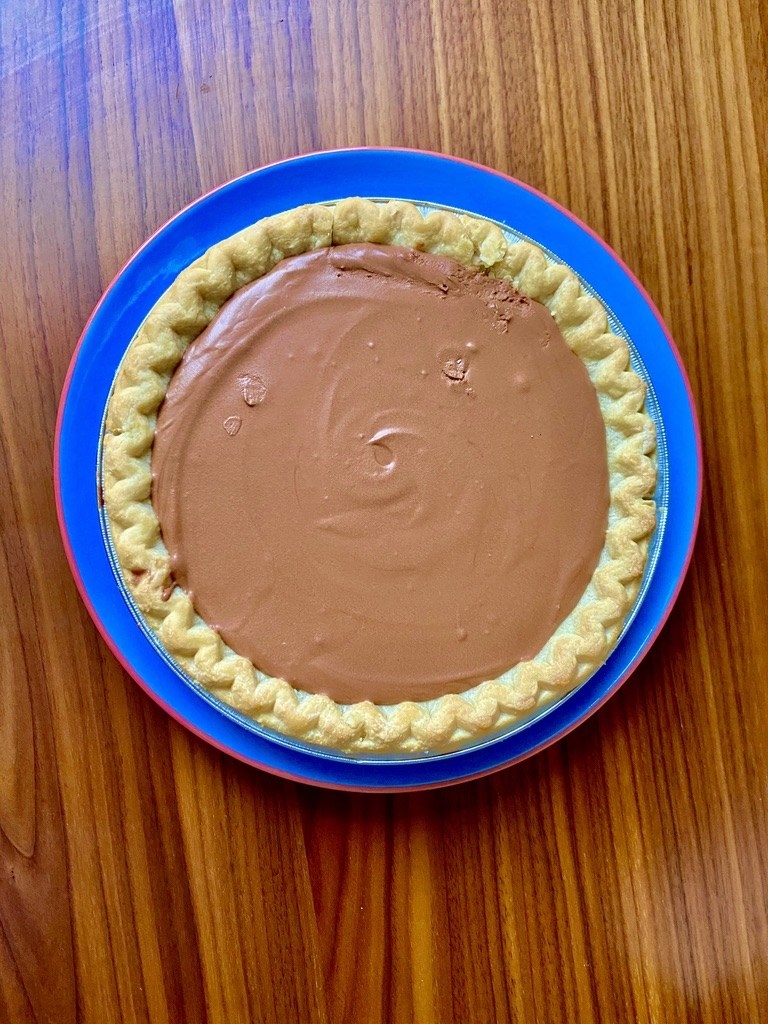 The shortcut version of the French Silk Pie looked beautiful and tasted great — but left some room for improvement.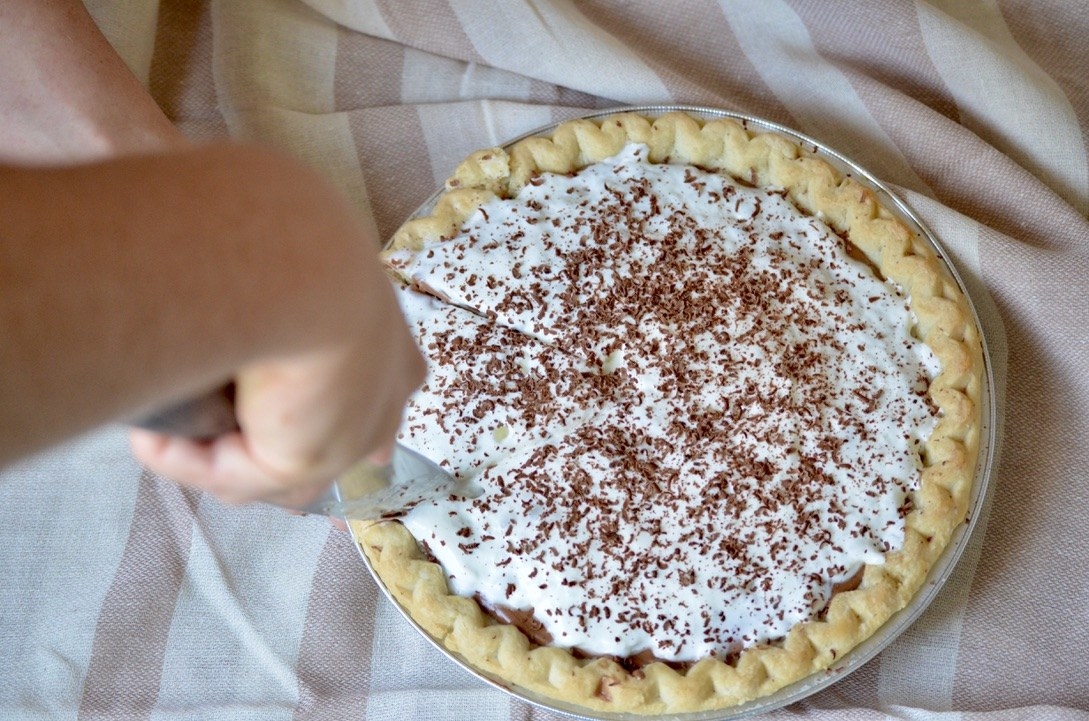 But the filling was really good! And because of that, I wanted to try it again with Joanna's recipe for from-scratch crust and whipped toping. HOWEVER. My first attempt.... did not go well. 😑😑
But not to be deterred, I re-did it a few days later, making sure I had the right tools this time. It came out nearly perfect — and was WELL worth the extra effort: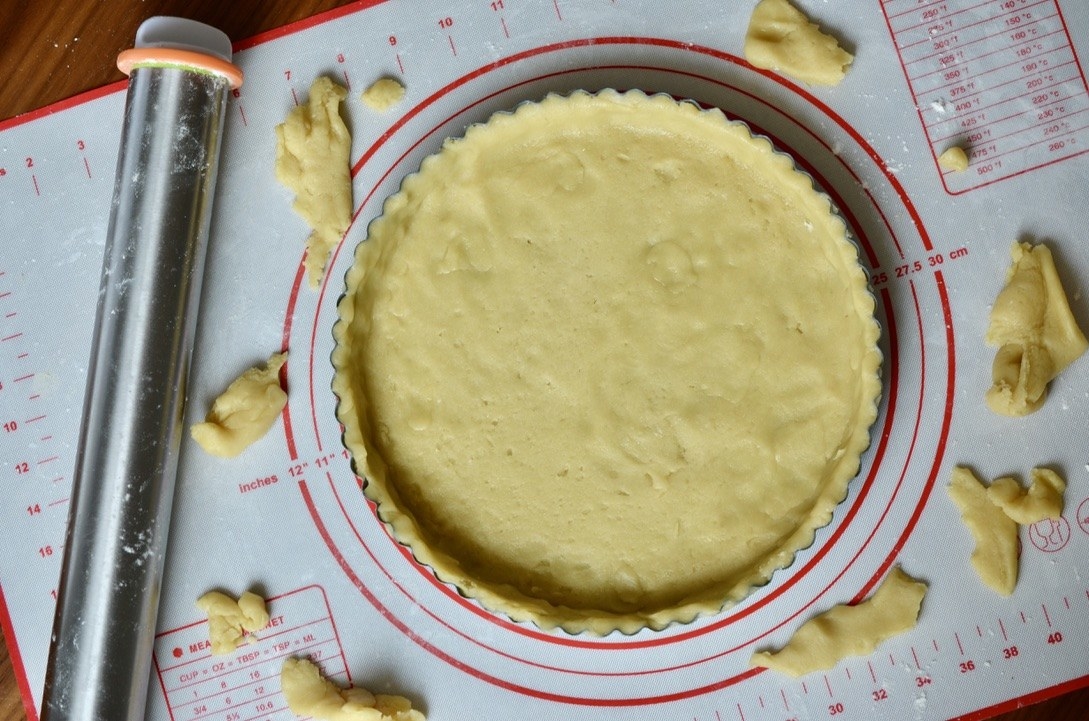 Same with the whipped topping: Waaay better than the Reddi Wip. Don't waste your time with the canned stuff!
The result was ridiculously delicious – and I can see why it's a favorite in her house.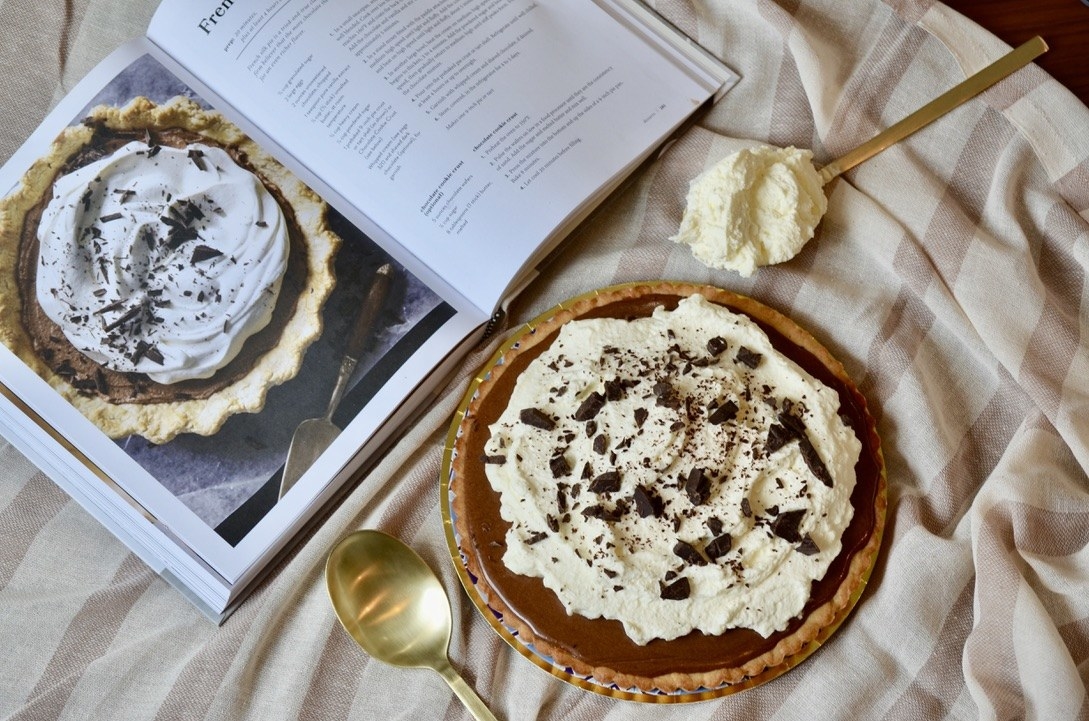 If you have time, the 100% homemade French Silk Pie is worth it — but you really can't go wrong either way.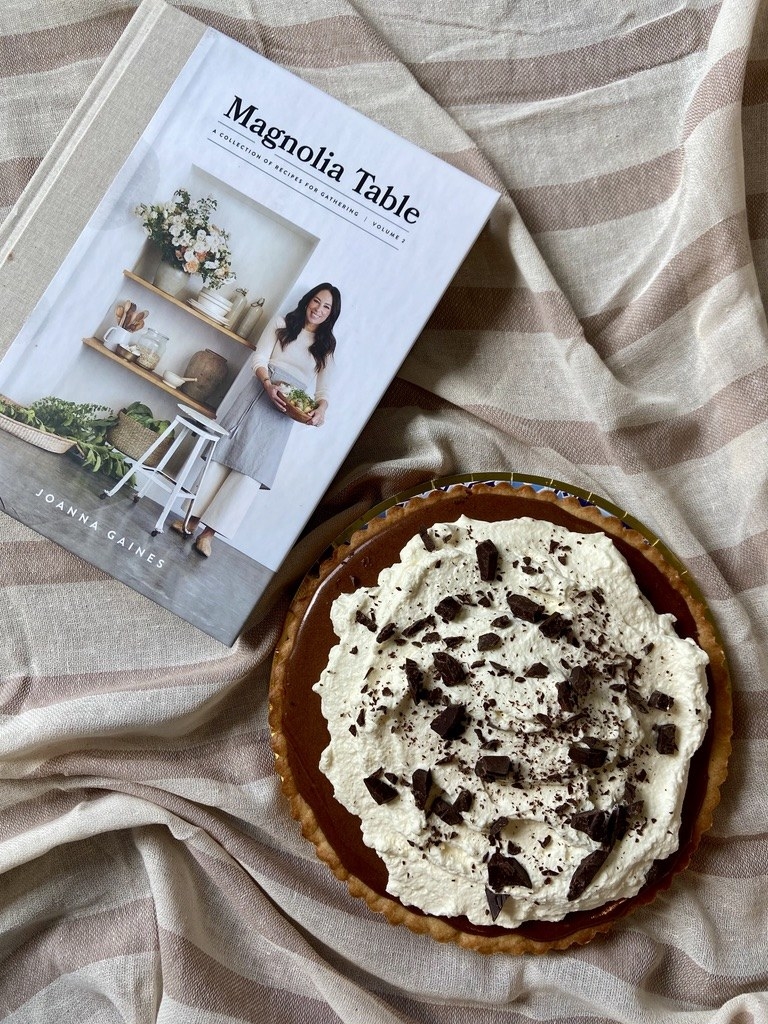 Want to try it yourself? Here are the full recipes for the pie, crust, and whipped cream:
1) Joanna Gaines' French Silk Pie:
INGREDIENTS
⅔ cup granulated sugar
2 large eggs
2 ounces unsweetened chocolate, chopped
1 teaspoon pure vanilla extract
⅓ cup (⅔ stick) unsalted butter, at room temperature
⅔ cup heavy cream
¼ cup powdered sugar
1 pre-baked 9-inch pie crust or tart shell
Whipped cream and shaved dark chocolate, for garnish
INSTRUCTIONS
1. In a small saucepan, whisk together the granulated sugar and eggs until well blended. Cook over low heat, whisking constantly until the mixture reaches 160ºF and coats the back of a metal spoon. Remove from the heat. Add the chocolate and vanilla and stir until smooth. Set aside to cool for approximately 5 minutes.
2. In a stand mixer fitted with the paddle attachment, cream the butter on medium-high speed until light and fluffy, about 5 minutes. Add the cooled chocolate mixture and beat on high speed until light and fluffy, about 5 minutes.
3. In another large bowl, beat the cream on medium-high speed until it begins to thicken, 3 to 4 minutes. Add the powdered sugar and beat on low speed, then gradually return to medium-high until stiff peaks form. Fold into the chocolate mixture.
4. Pour into the prebaked pie crust or tart shell. Refrigerate until well chilled, at least 4 hours or up to overnight.
5. Garnish with whipped cream and shaved chocolate, if desired.
7. Store covered in the refrigerator for 4 to 5 days.
2) Homemade Tart Shell:
INGREDIENTS
1 ¼ cups all-purpose flour, plus more for rolling
½ cup powdered sugar
½ teaspoon kosher salt
8 tablespoons (1 stick) cold unsalted butter, cubed
1 large egg
½ teaspoon pure vanilla extract
INSTRUCTIONS
1. In a stand mixer fitted with the paddle attachment, whisk together the flour, powdered sugar, and salt until fully combined. Add the cold butter and mix until the dough is crumbly and the butter resembles small peas. Scrape the sides and bottom of the bowl if needed. Add the egg and vanilla and mix just until fully combined. Be sure not to overmix or the dough will be tough. The dough should stick together when pressed without feeling dry or crumbly.
2. Turn the dough onto a lightly floured surface and form into a ball; it should come together easily without being sticky. Flatten the ball slightly with your hands to form a thick disk. Wrap with plastic wrap and refrigerate for at least 1 hour.
3. Take the dough out of the fridge and let it sit on the counter for a few minutes to soften slightly for easy rolling. On a lightly floured surface, roll the dough out into an 11-inch round that is ¼ inch thick. Place gently into a 9-inch tart pan, preferably with a removable bottom. You can do this by flouring a rolling pin and rolling the dough loosely around it, then unrolling it into the pan and easing it into the edges. Brush away any excess flour on the surface. With a sharp knife, trim the edges of the pastry to fit the tart pan. Cover the pan with plastic wrap and place in the freezer until firm, about 30 minutes. (Frozen dough is less prone to shrinking while baking.)
4. If the recipe calls for an unbaked crust, you're ready to go ahead. If it calls for a blind-baked crust, position the rack in the middle of the oven and preheat the oven to 375ºF.
5. Lay a sheet of parchment paper or foil over the tart crust, fitting it into the bottom of the pan and covering the edges of the crust to keep it from burning. Fill the bottom of the tart pan with pie weights, dried beans, or uncooked rice, making sure they're distributed over the entire surface.
6. Bake the crust until the parchment paper or foil no longer sticks to the dough, about 20 minutes. Transfer the crust to a wire rack and remove the pie weights and parchment paper or foil. Return the crust to the oven and bake until golden brown and dry, about 10 minutes longer. Transfer to a wire rack and let cool completely, about 30 minutes.
7. Proceed with filling the tart shell according to the recipe.
3) Homemade Whipped Cream
INGREDIENTS
1 pint heavy cream
¼ cup powdered sugar
1 teaspoon pure vanilla extract
INSTRUCTIONS
1. In a stand mixer fitted with the whisk attachment, combine the cream, powdered sugar, and vanilla. Start on low speed, then slowly turn the mixer up to high speed and continue mixing on high for 2 to 3 minutes until fluffy and the cream holds a soft peak when you pull the whisk out of the bowl.
From Magnolia Table: Volume 2 by Joanna Gaines. Copyright © 2020 by Joanna Gaines. Reprinted by permission of William Morrow, an imprint of HarperCollins Publishers.