Hiya! My name is Jasmin and I've been baking desserts for about 14 years (that's a lot of cupcakes and pies). But the one treat I keep coming back to has to be a good ol' classic chocolate chip cookie.
I've tried various recipes over the years, looking for one I could love forever, and thought I had found ~the one~. But when I heard the buzz about Joanna Gaines' chocolate chip cookie recipe from her Magnolia Table cookbook, I just couldn't say no to another cookie experiment.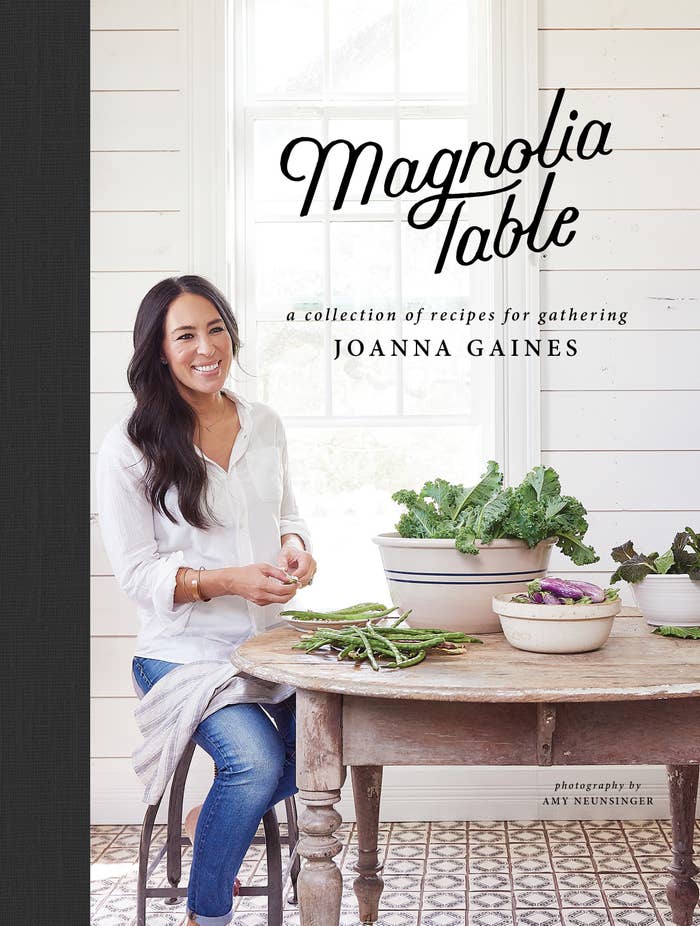 So I did what any cookie-loving baker would do: I gathered my ingredients and got to work. This recipe starts pretty normally, with measuring and mixing your dry ingredients and softening butter to room temp.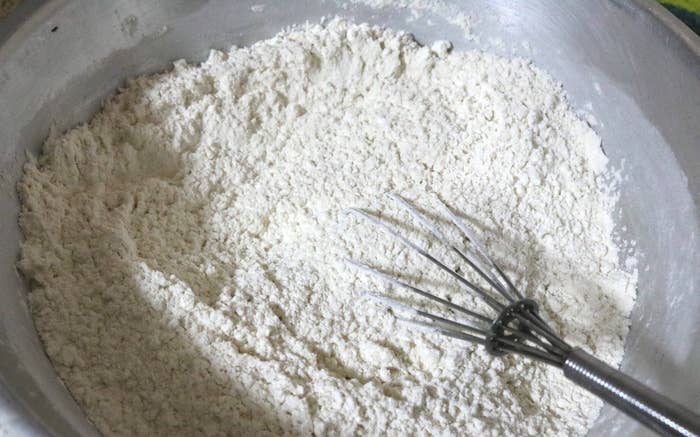 But here's where things get interesting: I usually use a combination of white sugar and brown sugar in my chocolate chip cookies (and so do most recipes). This calls for ONLY brown sugar, which you cream together with the butter, using an electric hand mixer, till the mixture is light in color and nice 'n' fluffy.
In go two eggs and 1 1/2 teaspoons of vanilla extract. I ~looooove~ the smell of vanilla extract, and I'm always tempted to "accidentally" pour just a teensy bit more than needed. But I successfully refrained from doing so (this time). Once combined, dump in the dry ingredients and get that hand mixer going until you end up with a delicious-looking heap like this one right here.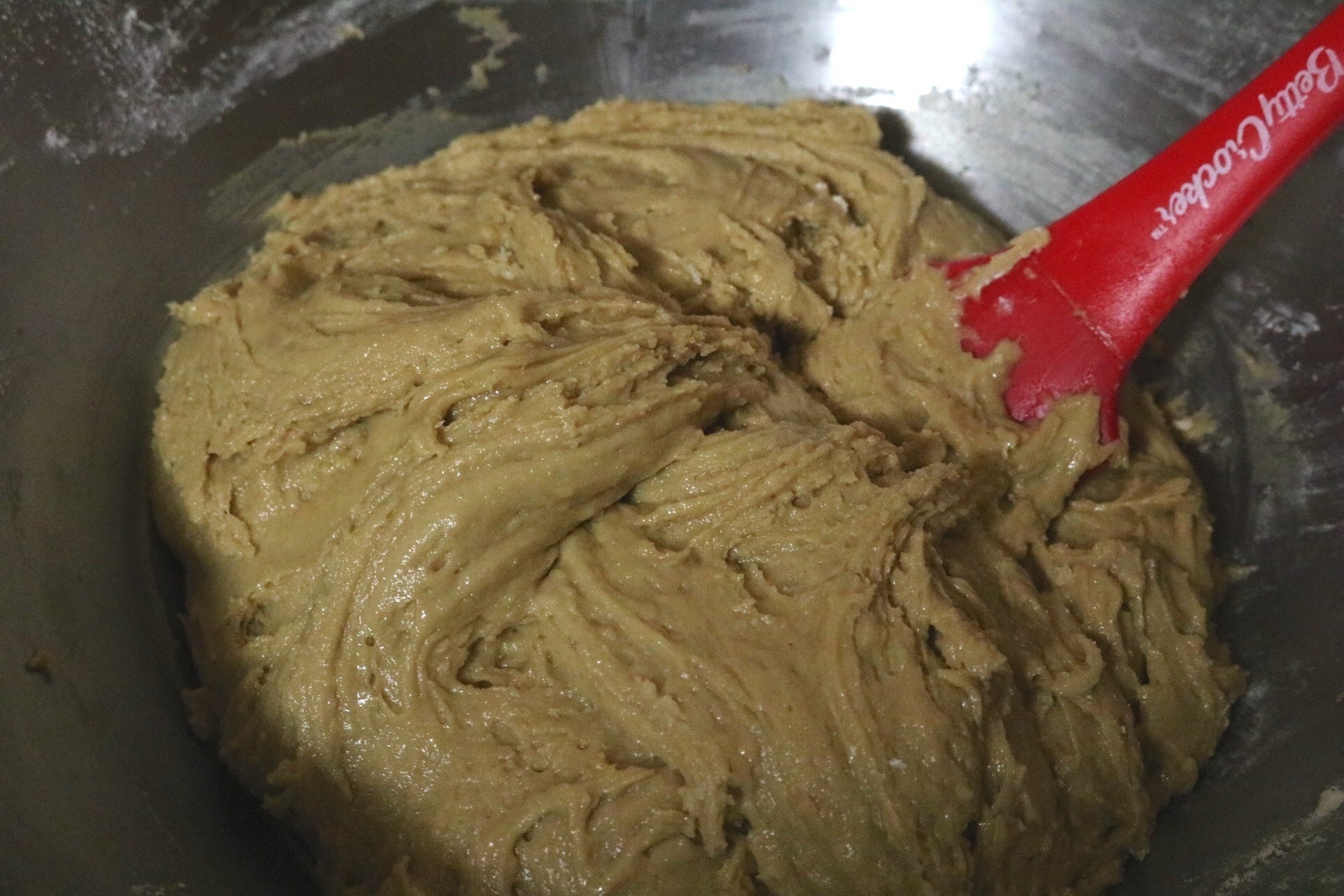 NOW FOR MY FAVORITE PART: the chocolate!! I'll admit that I couldn't help myself, and added more than just the recommended 1 1/2 cups of semisweet chocolate chips. Sorry, not sorry.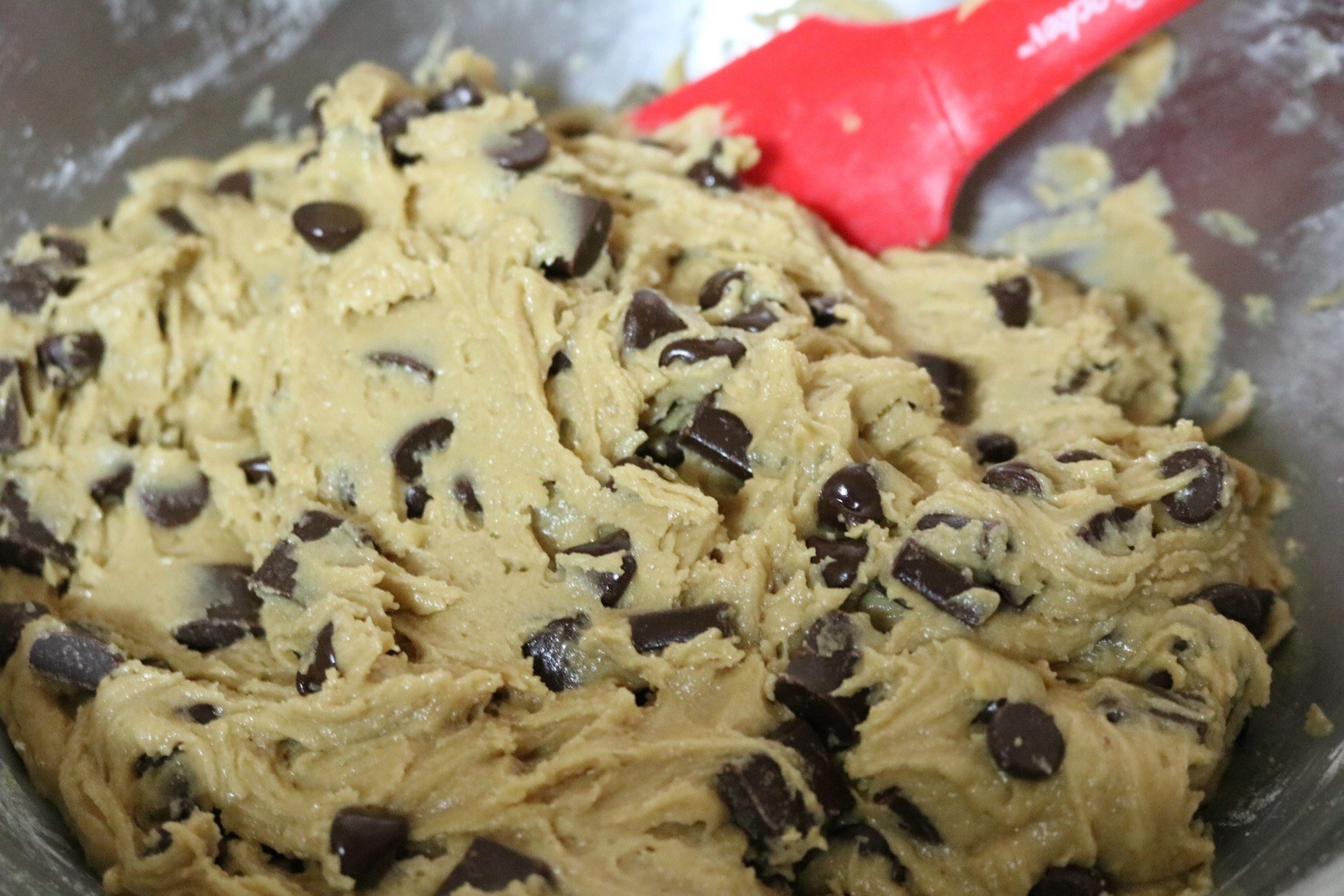 I love any excuse to use my handy-dandy cookie scoop, so that's exactly what I did when it came time to drop the mounds of dough on my silicone baking sheet — no need to flatten them.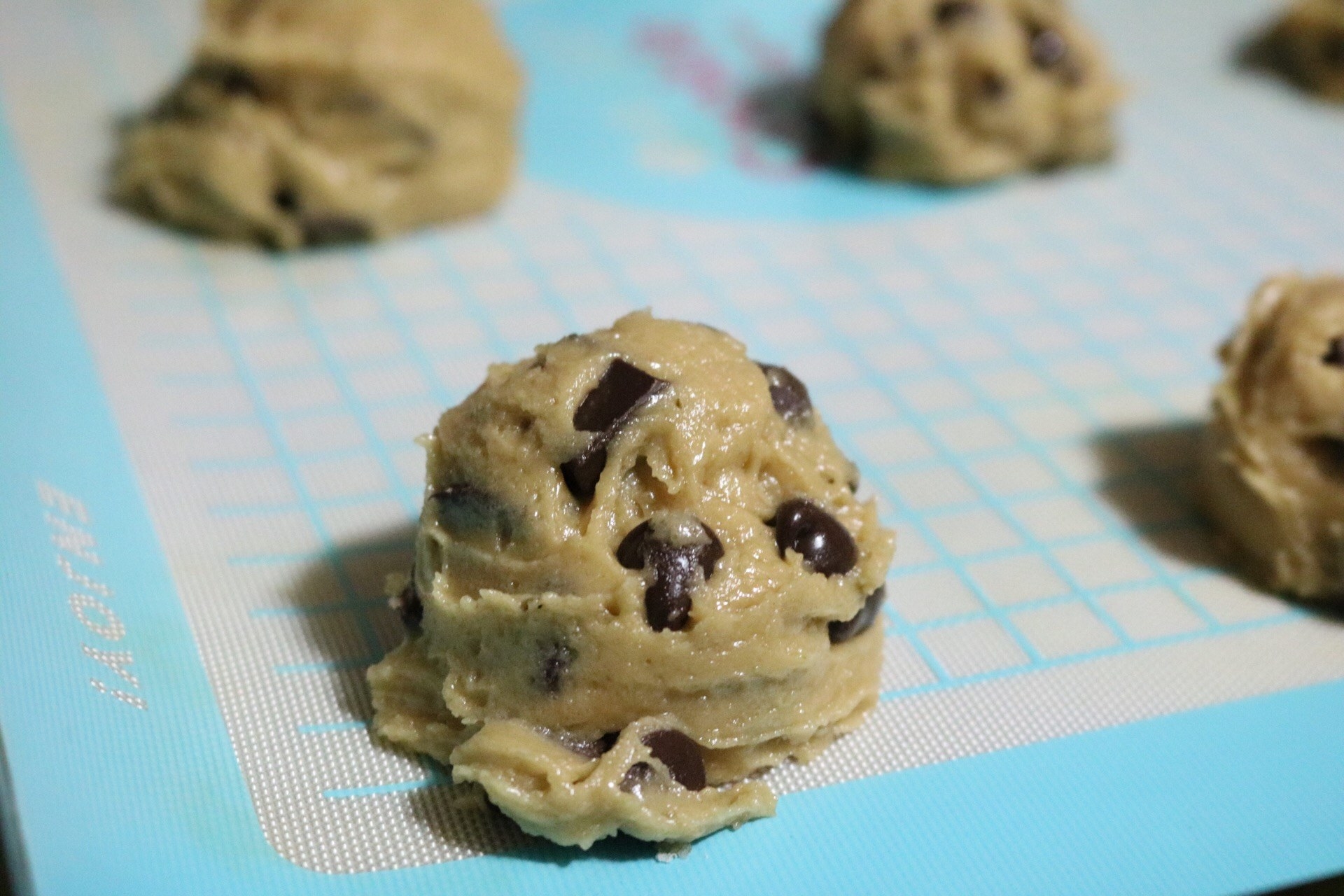 Eleven minutes later and LOOK. HOW. DELICIOUS.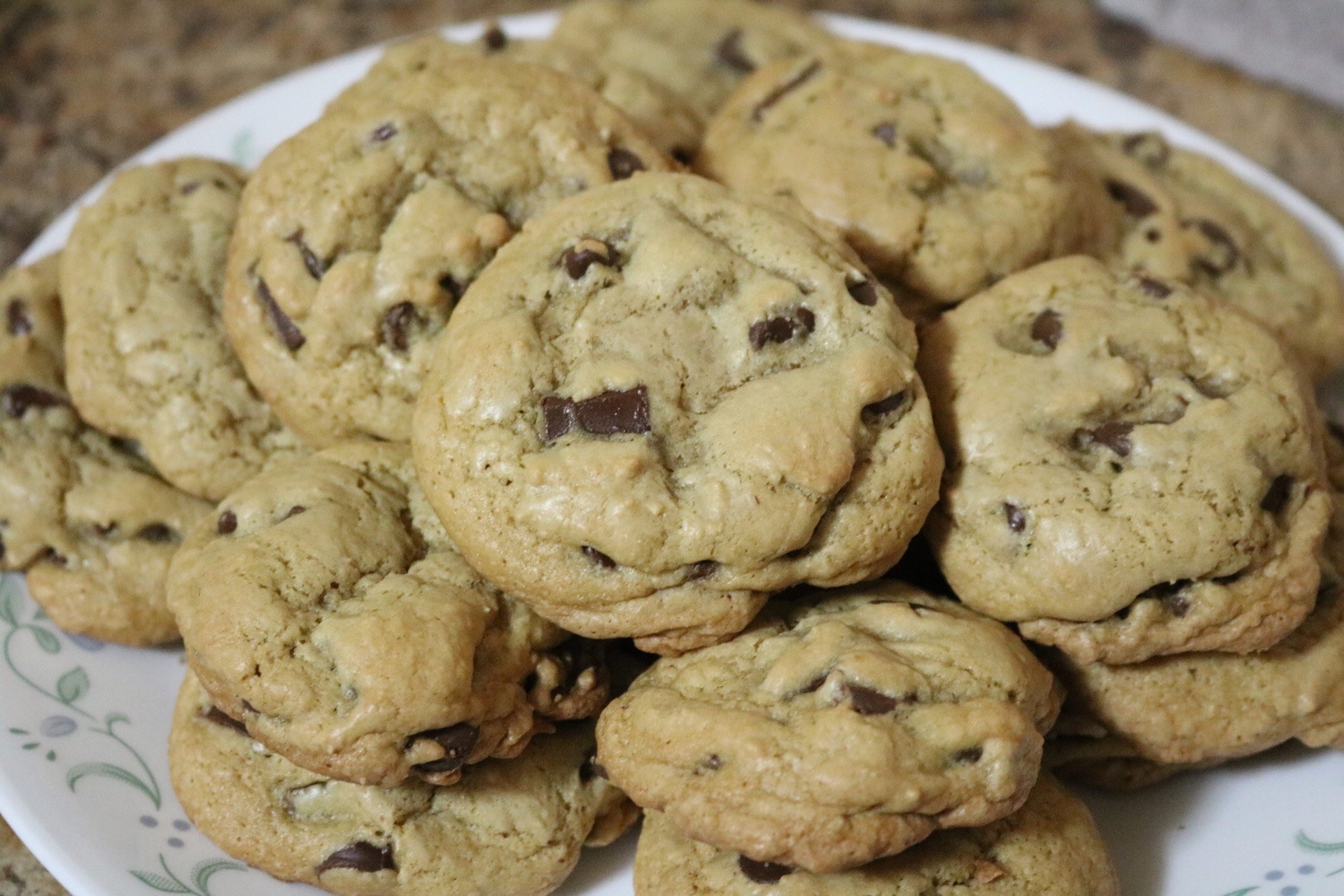 The brown sugar actually made them chewier and gave them a nicer, richer taste that wasn't as sweet as cookies that use a mix of white and brown sugars. And those chocolate chunks I added melted and gave it a nice, gooey effect. Observe:
All in all, I learned that *only* using brown sugar is my ticket to a cookie that better suits my taste buds, and that I'm SO IN LOVE with Joanna's recipe and want to make more cookies ASAP.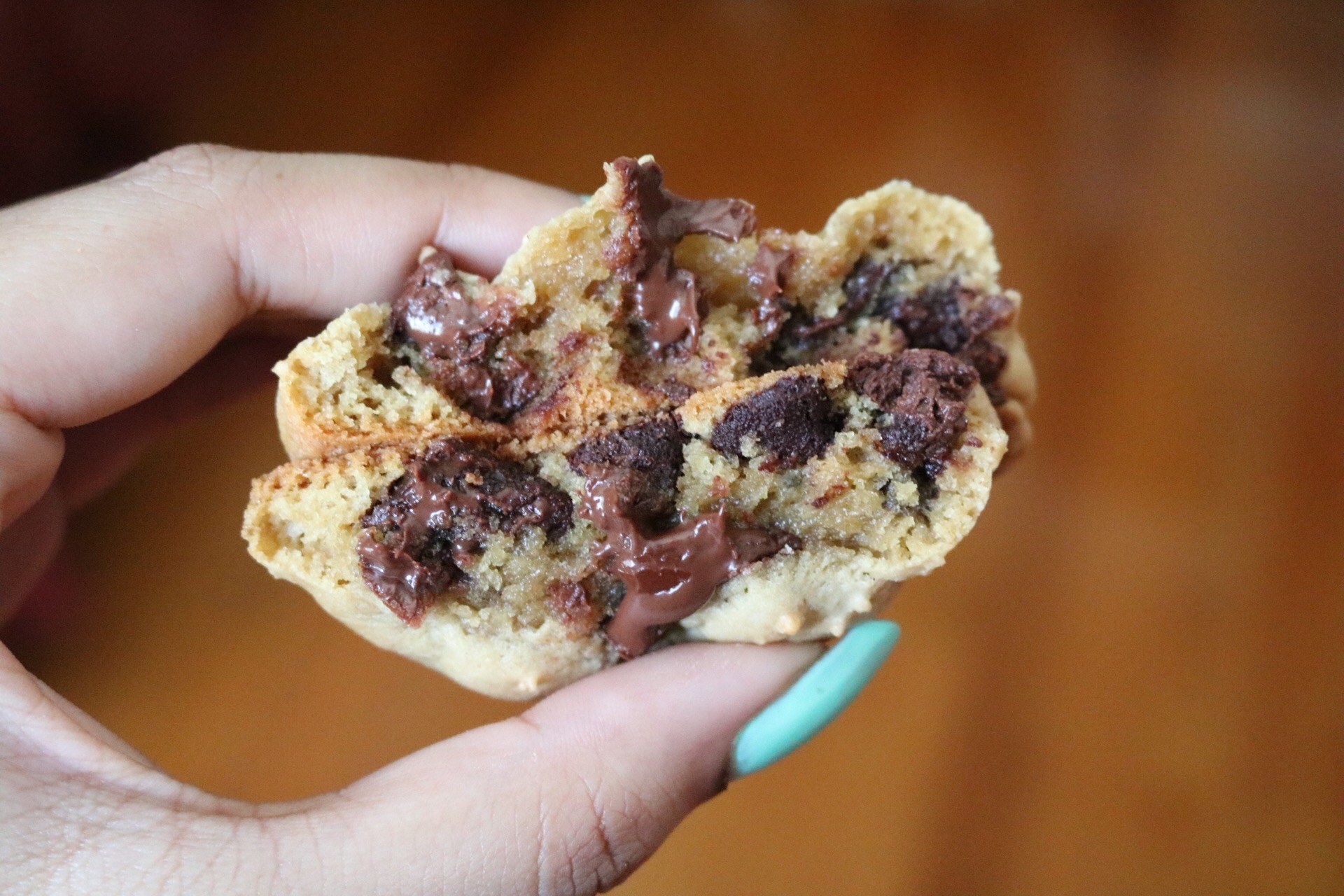 Here's the recipe so you can try it out for yourself (the only thing I did differently was using chocolate chunks in addition to chocolate chips):
2½ cups all-purpose flour
1 heaping teaspoon baking soda
½ teaspoon sea salt
8 tablespoons (1 stick) unsalted butter, at room temperature
2 cups packed light brown sugar
2 large eggs
1½ teaspoons pure vanilla extract
1½ cups semisweet chocolate chips (see Tip)
1. Position a rack in the center of the oven and preheat the oven to 350˚F. Line a baking sheet with parchment paper.
2. In a medium bowl, whisk together the flour, baking soda, and salt. Set aside.
3. In a stand mixer fitted with the paddle attachment (or in a large bowl with a handheld electric mixer), beat the butter and sugar on medium-high speed until light and fluffy, 2 to 3 minutes. Add the eggs and beat until blended. Add the vanilla and beat until blended.
4. Turn the mixer off and add the flour mixture to the bowl. Mix on medium just until the flour is mixed in, then turn the mixer to high speed for a few seconds to pull the dough together; it will be chunky.
5. Add the chocolate chips and beat on high for about 5 seconds to thoroughly and quickly mix in the chips.
6. Drop by large spoonfuls on the lined baking sheet; don't flatten them. Bake until lightly browned on top, 10 to 11 minutes. Cool on the pan on a rack for 1 minute, then transfer the cookies to the rack to cool completely. Repeat with the remaining dough.
7. Store the cookies in a tightly covered container at room temperature for up to 3 days.
Makes about 40 cookies.
TIP: Depending on what you're in the mood for, you can add ½ cup more or less chocolate than what is called for.
From Magnolia Table by Joanna Gaines. Copyright © 2018 by Joanna Gaines. Reprinted by permission of William Morrow, an imprint of HarperCollins Publishers.