We asked the BuzzFeed Community to show us the DIY project they're most proud of and they really came through. Here are some of our favorites!
1.
This thrifty kitchen renovation that shows what you can do with peel-and-stick materials.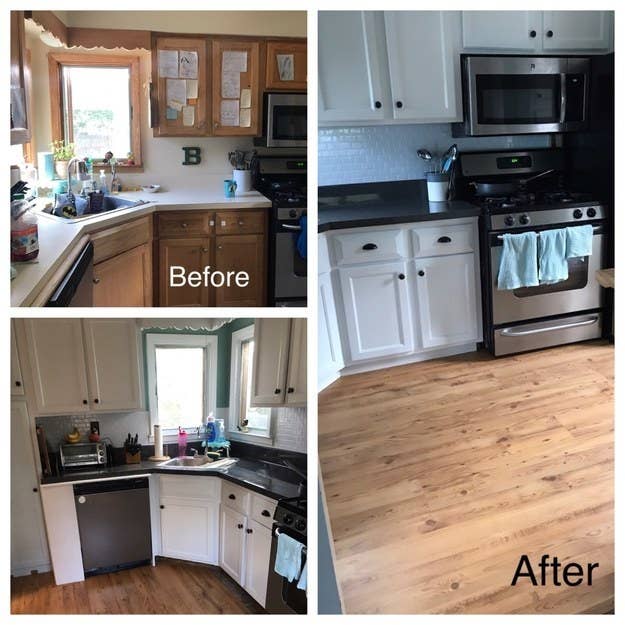 2.
This grubby fireplace that looks so sophisticated with a fresh coat of paint and a gorgeous stencil.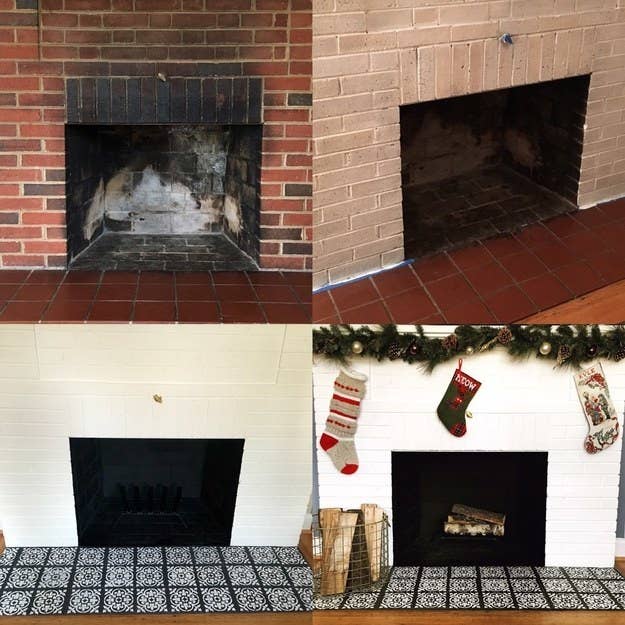 3.
This child's vision that a very dedicated mom brought to life.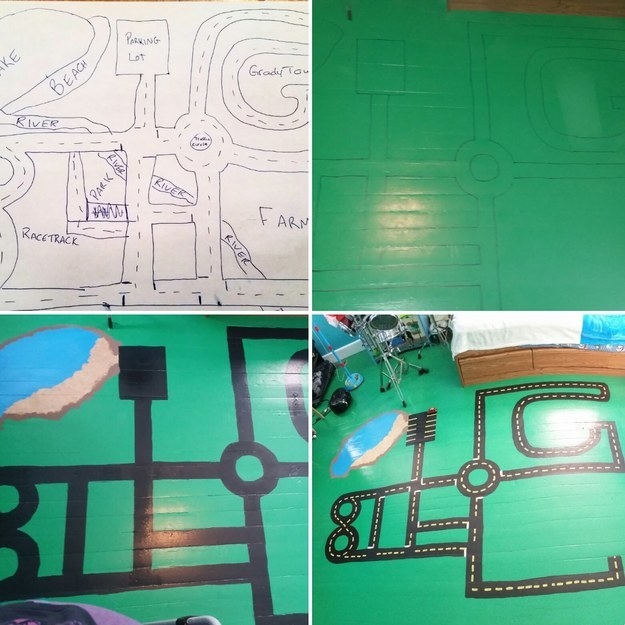 5.
And this simple clean-up job that turned a dirty old dresser into a mid-century masterpiece.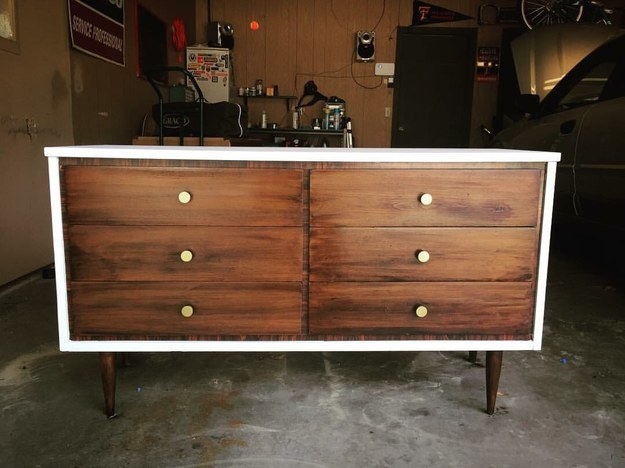 6.
This wooden frame that gave a bathroom mirror a rustic look.
7.
This hanging pot rack that probably cost less than the pot sitting on top of it.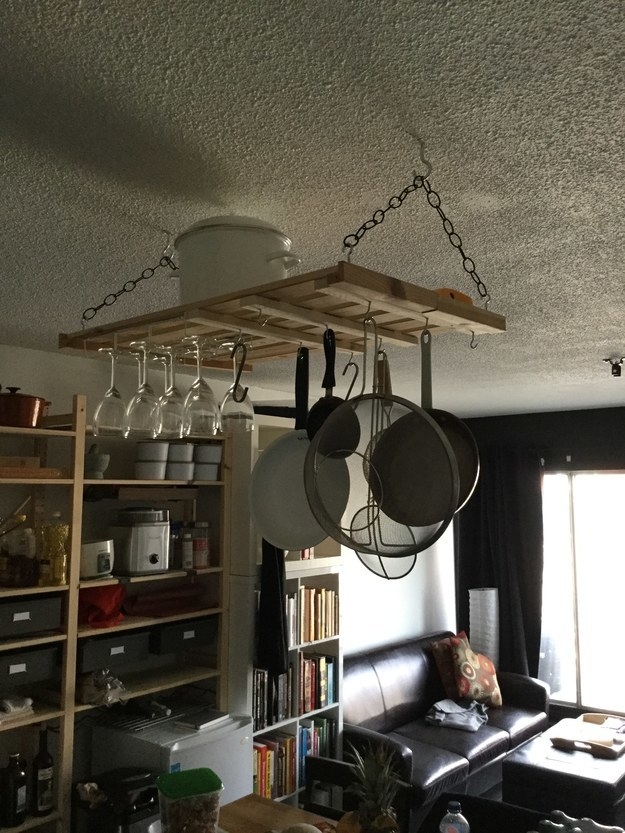 8.
This impressive renovation that honored the home's old bones, but still gave the kitchen a serious upgrade.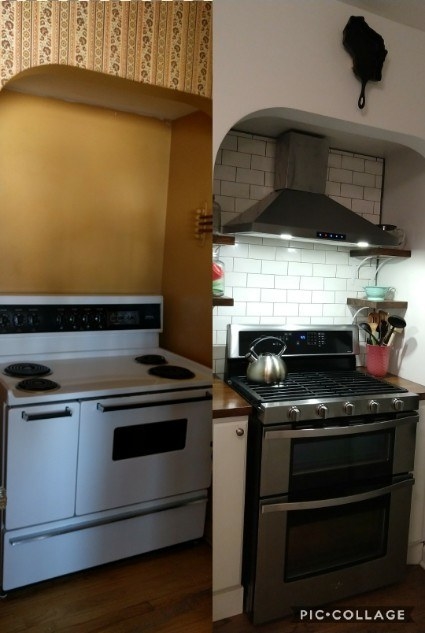 9.
This cheap bar cart that looks more expensive than it is because of some paint and some serious skills.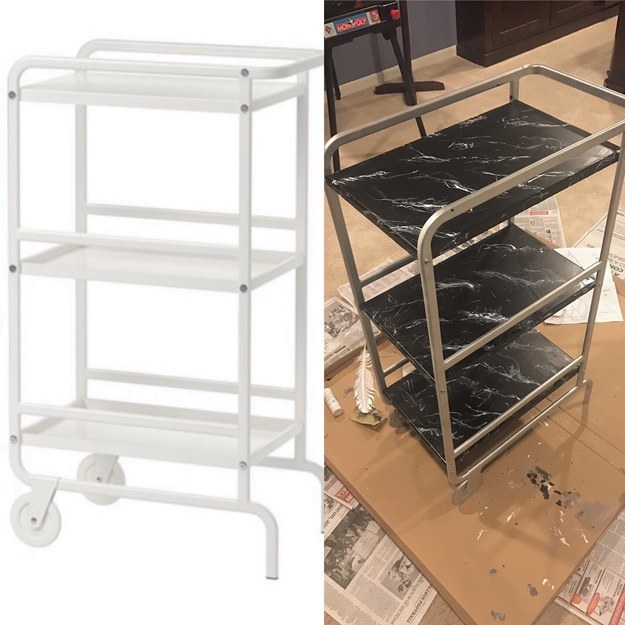 10.
This literal stump that looks like a piece from West Elm.
11.
This lovely stencil job that gave the whole room a subtle touch of glamour.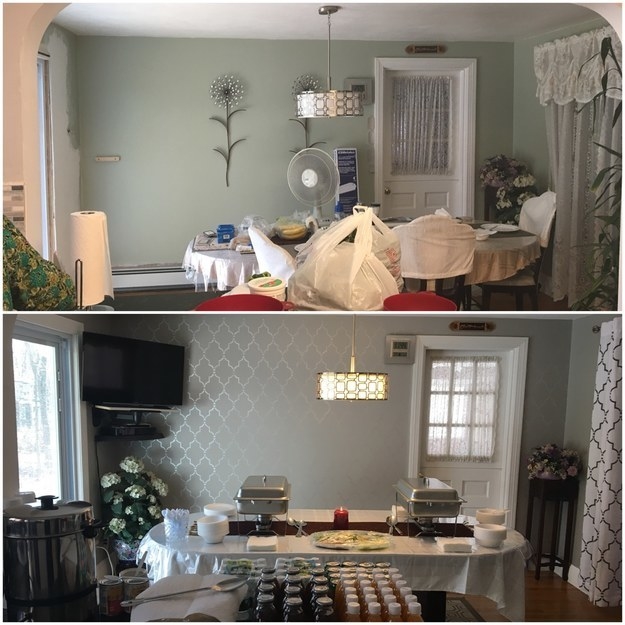 12.
These kitchen cabinets that look so much prettier with fabric panels.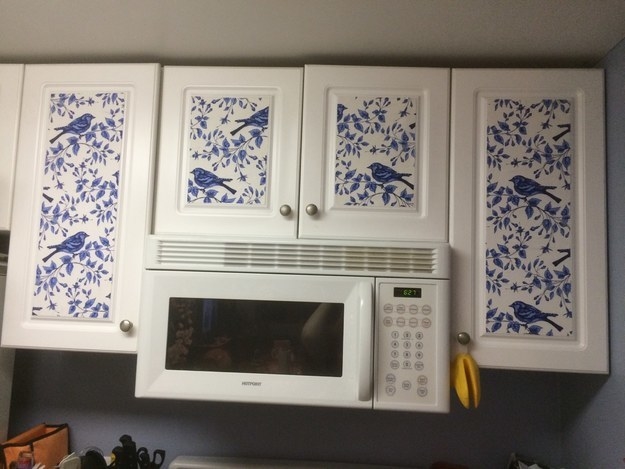 13.
This accent wall that gave an old fence new life.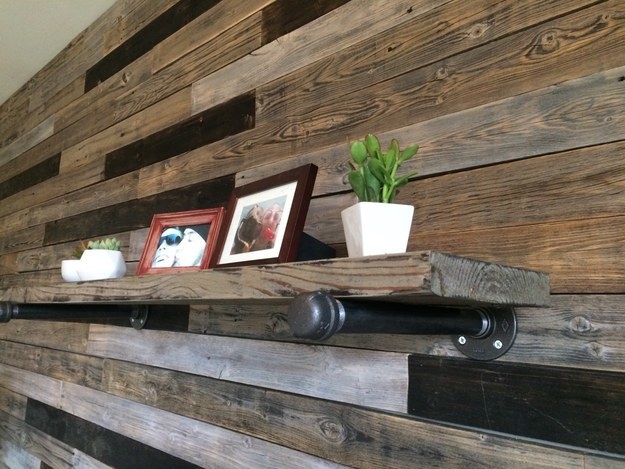 14.
This closet that was tweaked with just a few PVC pipes to hold a massive shoe collection.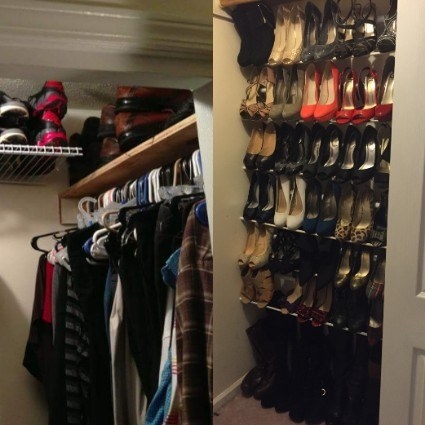 15.
This unique wall display made from a wood beam and a few knobs.
16.
This beautiful bathroom that just needed some paint and a few shelves to look like a totally different space.
17.
This crazy cool guitar that was painted to honor a legend.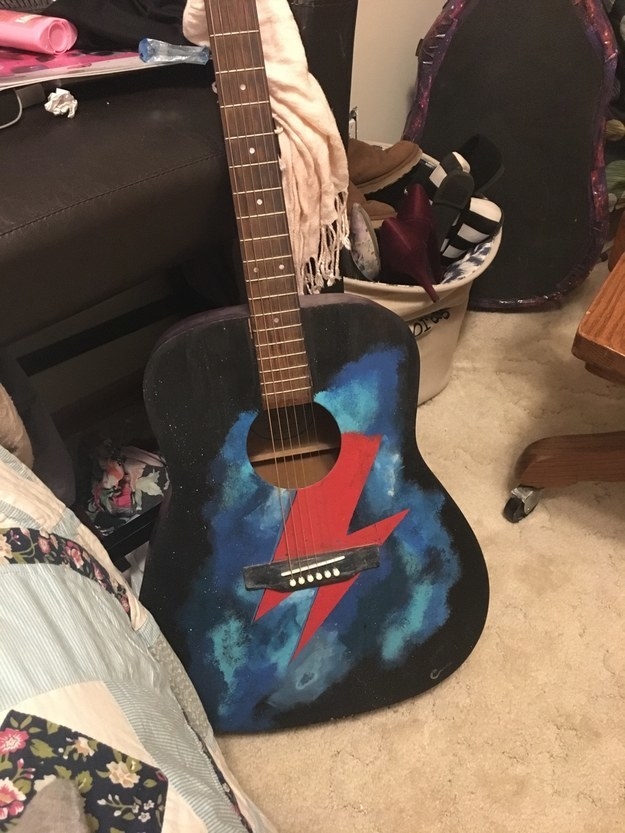 18.
This room that looks so much more mature in neutral colors.
19.
This gorgeous armoire that has just as much sentimental value as it does aesthetic appeal.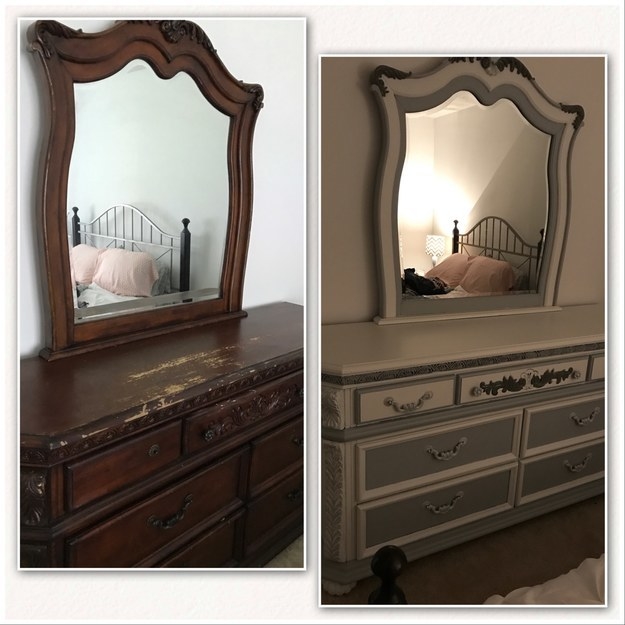 20.
This desk that's way more fun after the owner decoupaged the front with scrapbook paper.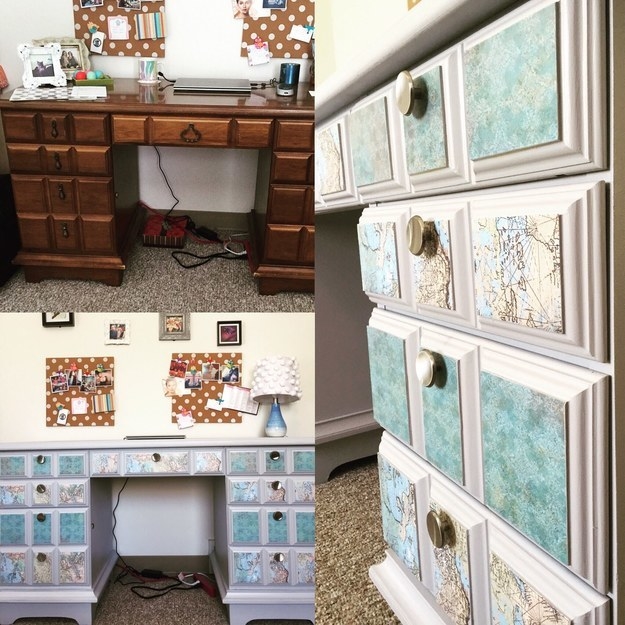 21.
This childhood dresser that looks so grownup with a pop of color.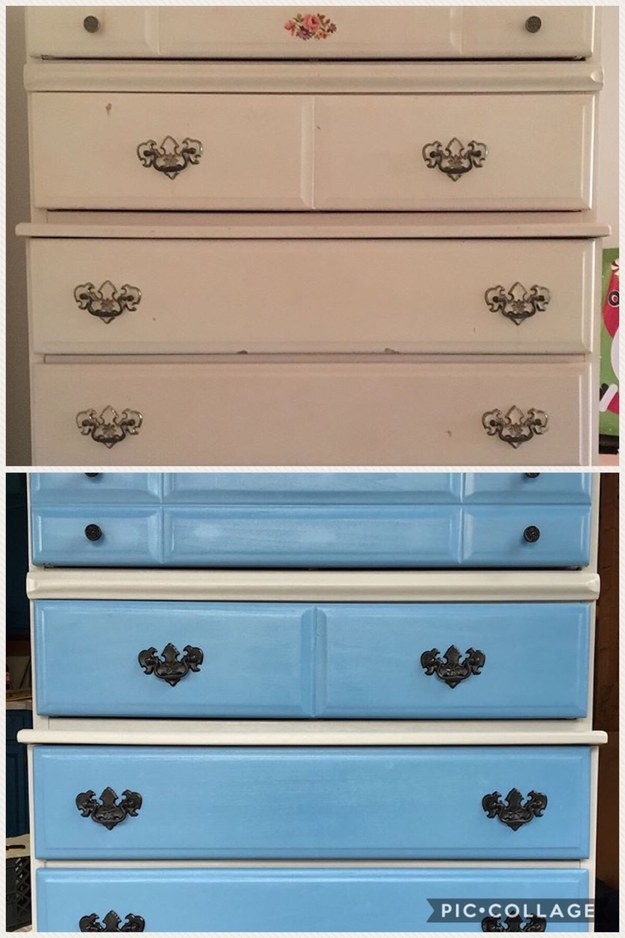 22.
This Ikea bookshelf that's the perfect size for this pupper's extensive wardrobe.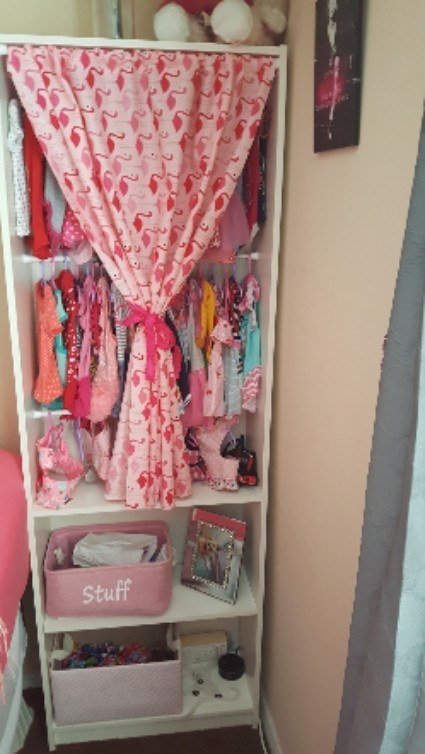 23.
This unique set of chairs that was a total pain to paint, but look so much better.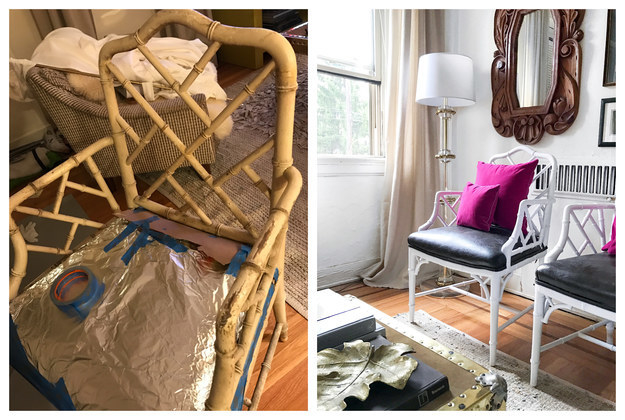 24.
And this outdoor table that looks like a real antique with a new map top.