48 Moments From "OITNB" Season 3 That We'll Never Forget
"Trust no bitch." WARNING: MAJOR SPOILERS AHEAD!
1.
When Alex (Laura Prepon) returned to Litchfield after being caught by her probation officer with a gun, and had no idea Piper (Taylor Schilling) set her up.
2.
When Litchfield got bed bugs.
3.
When this Officer Bennett (Matt McGorry) flashback showed us how he lost his leg.
4.
When Bennett proposed to his girlfriend and baby mama, Dayanara (Dascha Polanco), with a ring made of a gum wrapper.

It does not get sweeter than this.
5.
And when, after visiting Aleida's (Elizabeth Rodriguez) boyfriend Cesar (Berto Colon), Bennett freaked out and left town.

And he was never heard from again in Season 3.
6.
When Nicky's (Natasha Lyonne) reason for being behind bars was revealed, and we saw how her mom always gave her money instead of love. 7.
When Poussey (Samira Wiley) and Taystee (Danielle Brooks) had a funeral for all the books burned from the library.
8.
When Litchfield electrician Luschek (Matt Peters) threw Nicky under the bus after the officers found the heroin under his desk and she was immediately dragged off to the maximum security prison down the hill.

Just like every viewer, her prison mom, Red (Kate Mulgrew), and best friend, Lorna (Yael Stone), barely get to say goodbye and were inconsolable.

ALL OF THE BLACK MASCARA TEARS.
10.
When a flashback showed how Big Boo's (Lea DeLaria) parents, especially her mother, tried to change who she was.
11.
And when she played it very straight to win over the suits visiting Litchfield and then tried to convince a religious leader to put money in her commissary. One of the best relationships in Season 3. <3
13.
When Flaca (Jackie Cruz) landed herself in Litchfield because she sold placebos that led one of her classmates to jump off the roof of their high school. 14.
And when Flaca learned the true definition of irony when she was staffed on the new prison job: sewing underwear. 15.
When Chang's (Lori Tan Chinn) flashback revealed one of the most devastating and violent backstories of all time. 16.
When Red returned to the kitchen!
17.
When Suzanne wrote an original story that got the whole prison excited.

18.
When mute Norma (Annie Golden) spoke!

And stood up for herself! (Via murder, but still.)
19.
When Piper started a new business venture — selling used panties to creepy people on the internet — and had the best monologue in the show's history.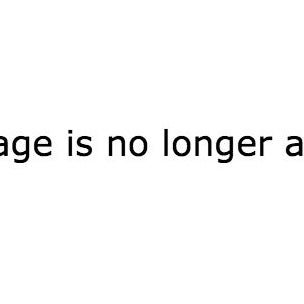 Her only good moment, TBH.
20.
When the most shocking flashback to date revealed that Leanne (Emma Myles) grew up Amish!!!!!!
21.
When the inmates tried to pass as Jewish to get kosher meals, and Angie (Julie Lake) gave the most convincing performance.
22.
When Stella (Ruby Rose) didn't use a towel.
23.
When Red freaked out after her food supplies were replaced with premade, bagged food.

24.
When Pornstache (Pablo Schreiber) returned! 25.
When we found out why Lolly (Lori Petty) was stalking Alex.
26.
And when Sophia (Laverne Cox) shoved Gloria (Selenis Leyva) against a tiled wall.
27.
When, in the most heartbreaking moment of the season, Tiffany "Pennsatucky" Doggett (Taryn Manning) was raped by Officer Coates (James McMenamin).
28.
When Angie was mistaken for another inmate and accidentally released! 29.
When Poussey and Suzanne made up.

If you forgot, Suzanne beat the crap out of Poussey in Season 2 after Vee told her to do so.
30.
When Soso (Kimiko Glenn) woke up in the middle of the night to find her hair had been chopped off by Leanne.
Norma's prayer group went horribly awry.
31.
When Sophia was brutally attacked. 32.
When Daya started bleeding and was rushed to the hospital. 33.
And when Aleida told Delia Powell (Mary Steenburgen), who was going to adopt the baby thinking it was her son's, that the baby died. But then we saw Daya holding her daughter, alive and well.

At least she sort of lied for good this time?
34.
When Red left a piece of pie on Healy's desk as a white flag. 35.
When Big Boo and Pennsatucky drugged Coates in an effort to get payback. 36.
When Poussey found Soso on the library floor after she overdosed. 37.
When Sophia was thrown into SHU for her so-called "protection."
38.
And when Taystee, Suzanne, and Poussey helped Soso recover from her overdose. 39.
When Stella gave Piper a "Trust no bitch" tattoo.
40.
When, after really studying and learning, Black Cindy (Adrienne C. Moore) asked a rabbi if she could convert.
41.
The holy Norma toast! 42.
And when Pennsatucky faked a seizure while driving so she didn't have to go off the grounds with Coates anymore. 43.
When Lorna married one of the men who wrote to her in prison, Vince (John Magaro). 44.
When Piper hid a bunch of contraband in Stella's bunk two days before her release as payback for stealing her money.
Trust no bitch, remember?
45.
When some workers removed a fence in the yard and the inmates took off running.
46.
When they all found serenity in the lake right outside the prison.

And Soso made new friends!
47.
When Black Cindy finished her conversion to Judaism using the lake as a mikvah. 48.
And when Suzanne and Maureen (Emily Althaus) finally embarked on a new, perhaps romantic relationship. Is it 2016 yet? Orange Is the New Black Season 3 is currently streaming on Netflix.