You've now spent hours wondering: Did Kourtney Kardashian and Travis Barker really tie the knot at 2 a.m. in Vegas yesterday?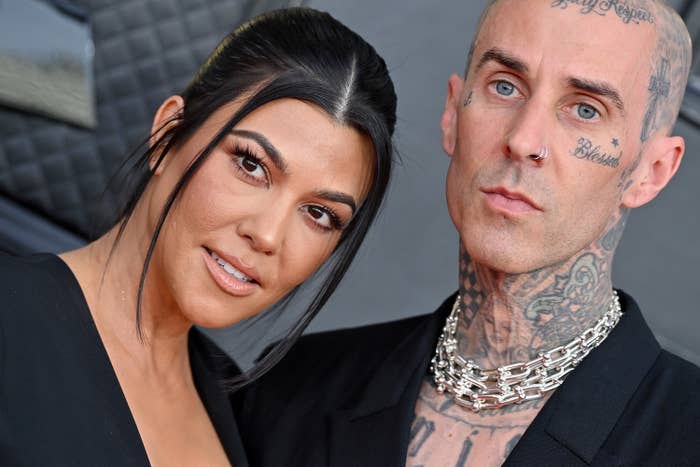 Well folks, we have an answer and it's yep, uh-uh, you'd better believe they sure did.*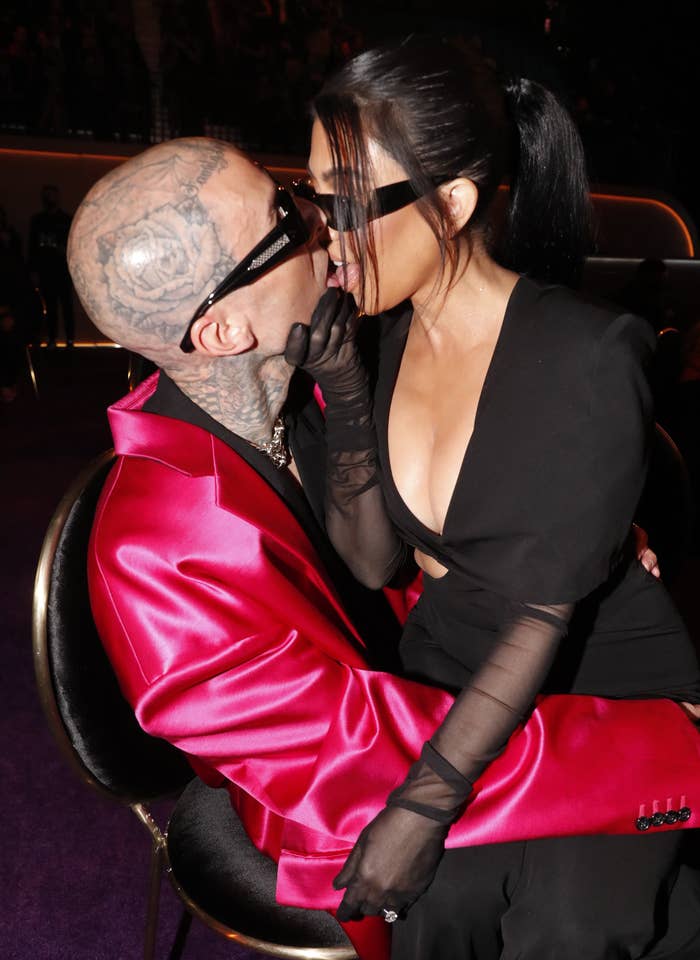 Kravis exchanged "I Dos" at approximately 1:45 on Monday morning, inside the Las Vegas strip's One Love Wedding Chapel.
The ceremony took place on the heels of Travis' performance at the nearby Grammy Awards and after party he and Kourtney both attended, where "they were seated at a table in the back and making out," according to an anonymous insider who spoke to E! News.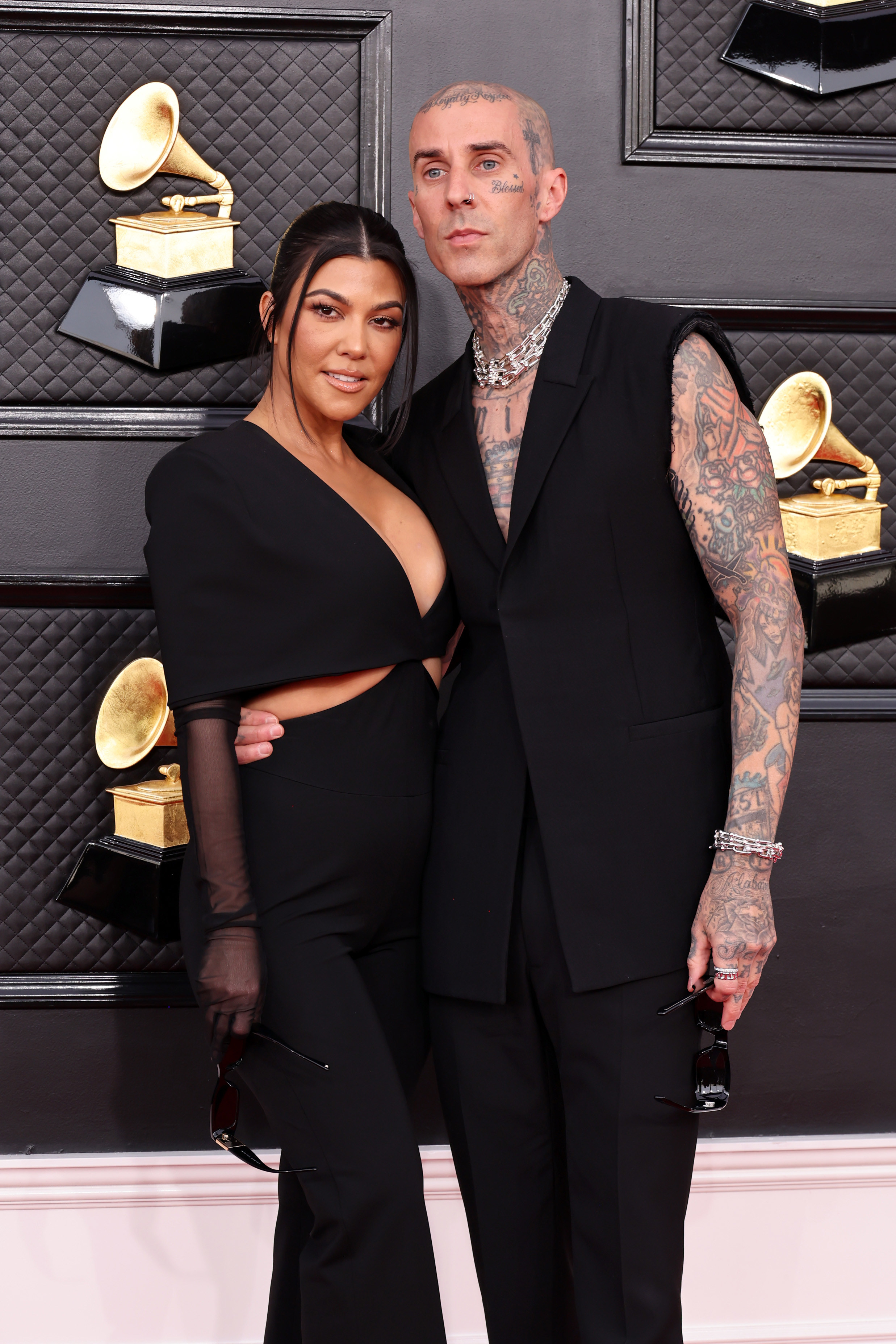 Kourtney and Travis walked down the aisle wearing their Grammys attire, according to a recent report by People that drew from the chapel owner Marty Frierson's recollection.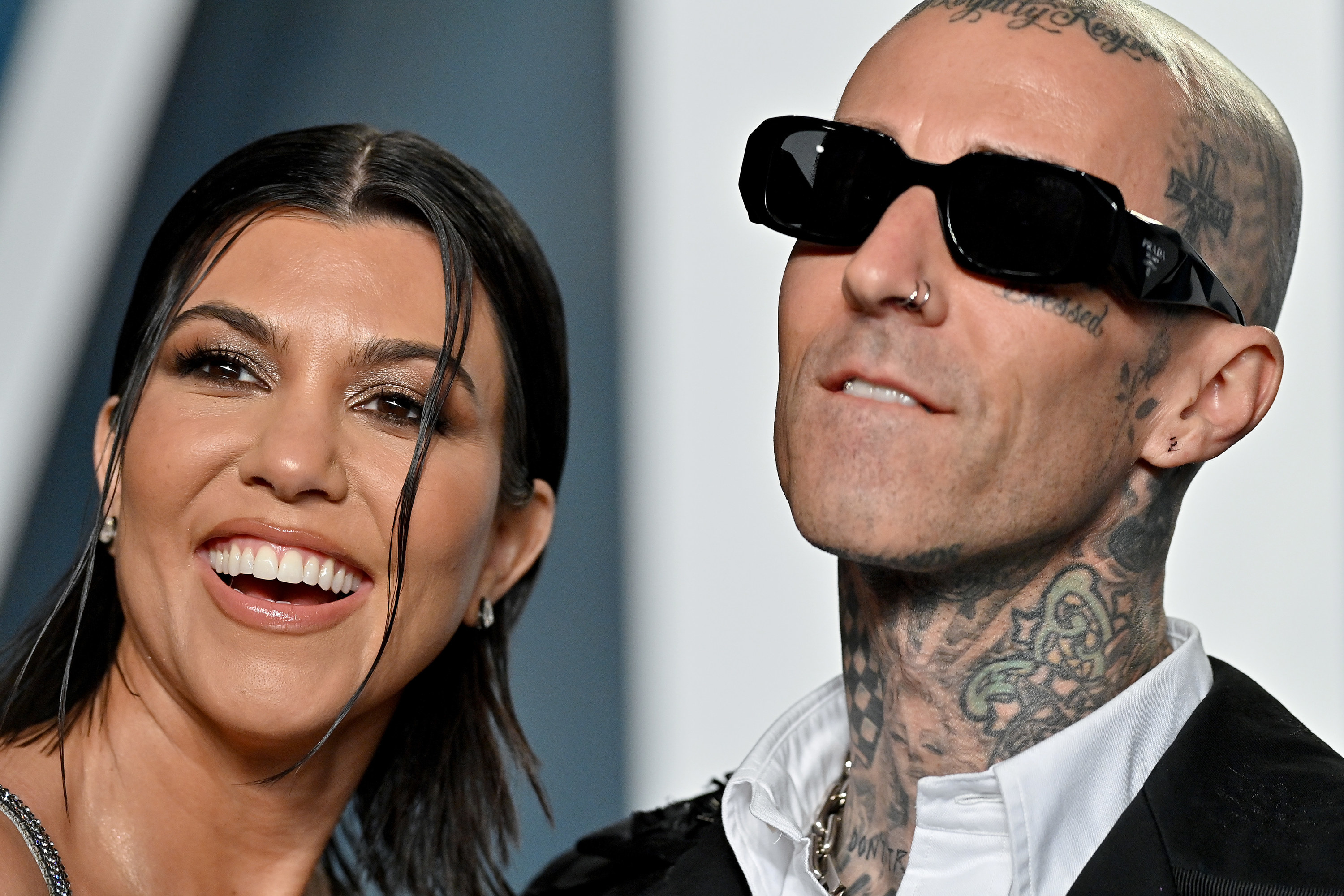 "I didn't know who it was until they pulled up. I advertise as 24-hours but they wanted to make sure I was still there," Marty explained.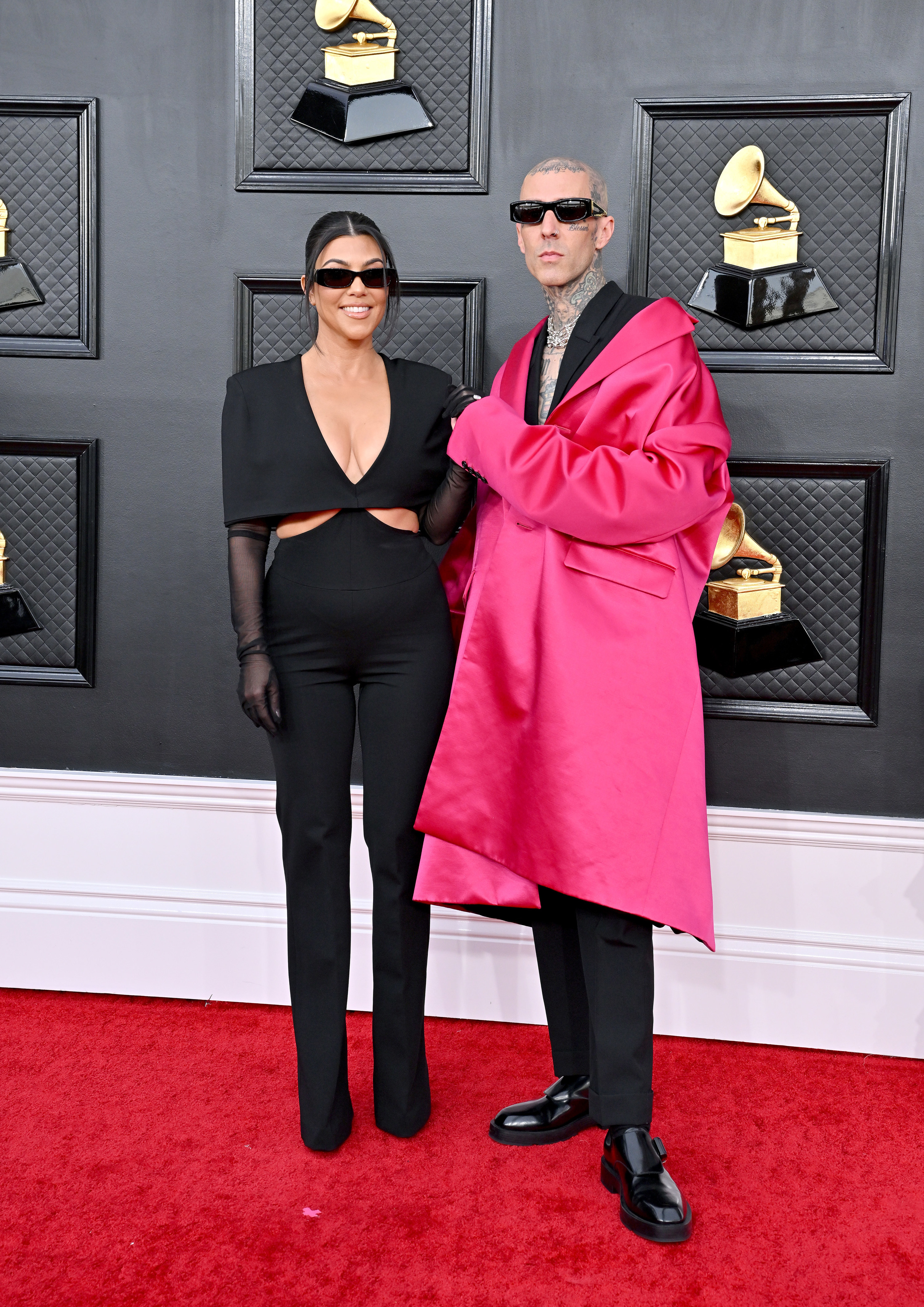 "They paid and they requested Elvis Presley, that was mandatory," he continued. "I called back 5 minutes later and was like, 'I got an Elvis.' And there they were."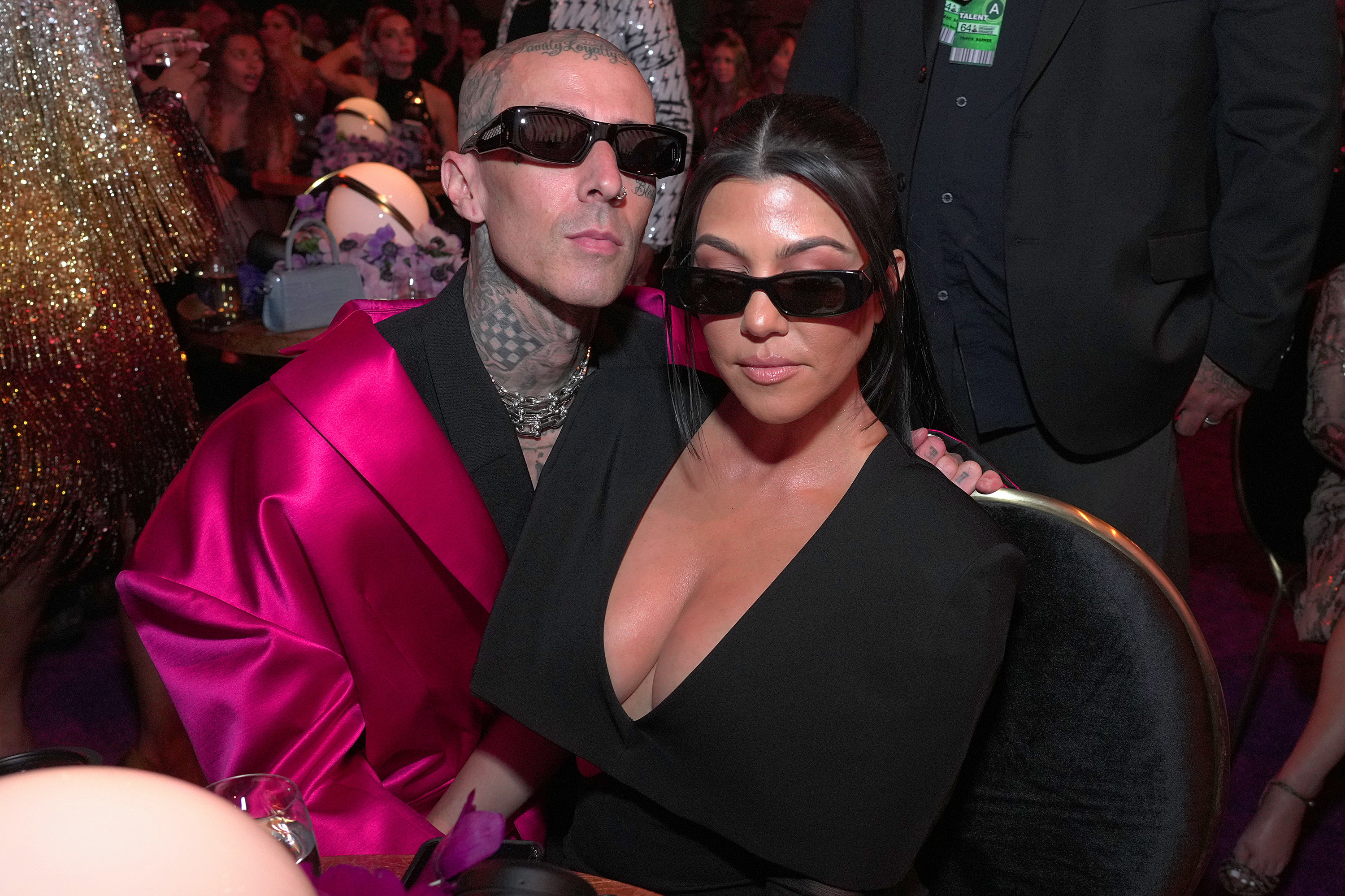 "They came, got married, tossed the bouquet in the driveway, and danced to Elvis," the owner said. "They showed a lot of love and had a lot of fun."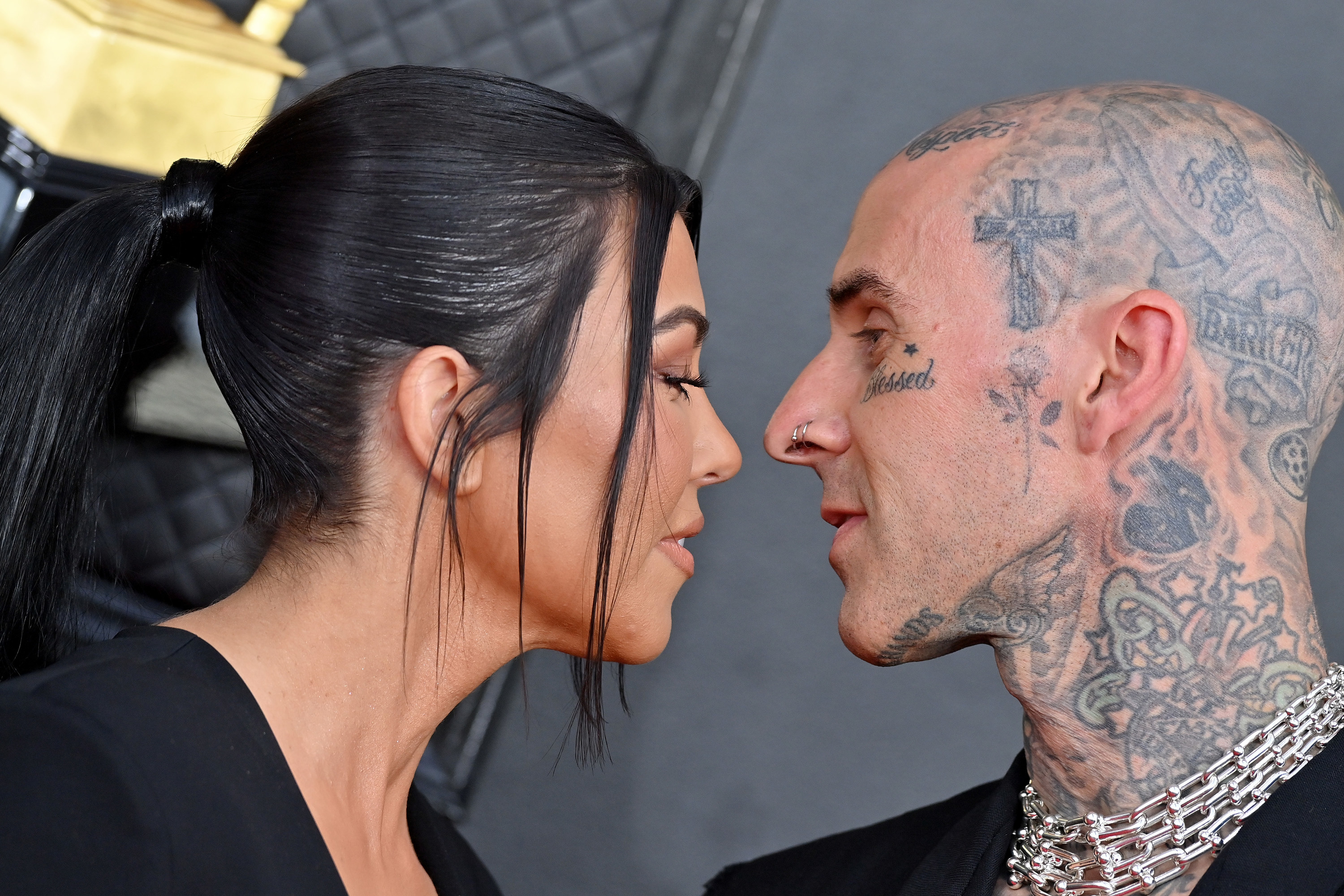 Kravis announced their engagement last October, so the fact that nuptials were in order was common knowledge, although it seems safe to say none of us foresaw it happening this way. Congrats to the newlyweds!