Whether or not you believe that Simone Biles is the greatest gymnast of all time — factually, it's hard to prove she isn't, which is all I'm going to say on this for now — the athlete's track record of gravity-defying tricks and medals to match is, undeniably, legendary.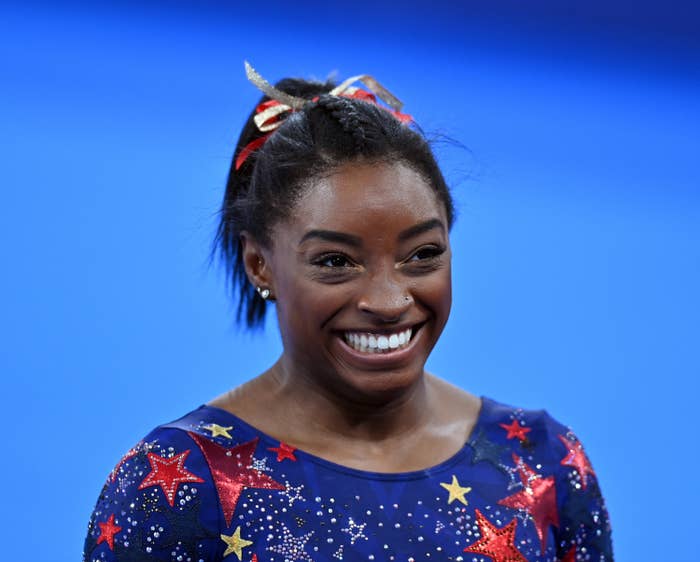 The 24-year-old began her Olympic career at the 2016 games in Rio, where she memorably earned top scores in four out of five main gymnastics events.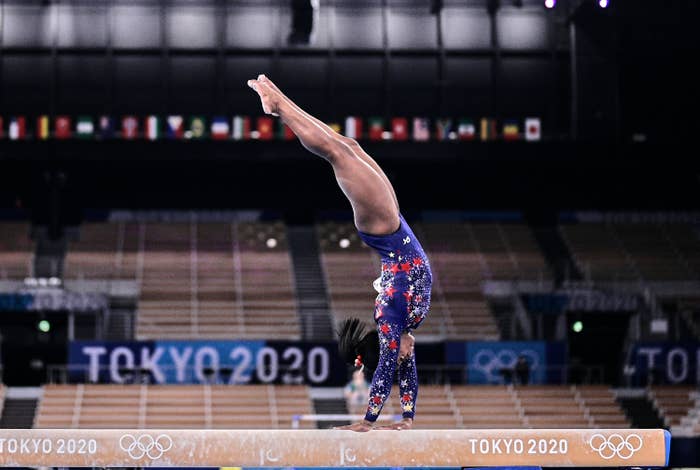 She returned to the Olympic stage in Tokyo over the weekend, as this year's teams competed in the women's gymnastics qualifying rounds. Gymnasts who secured the highest scores will go on to contend for individual medals.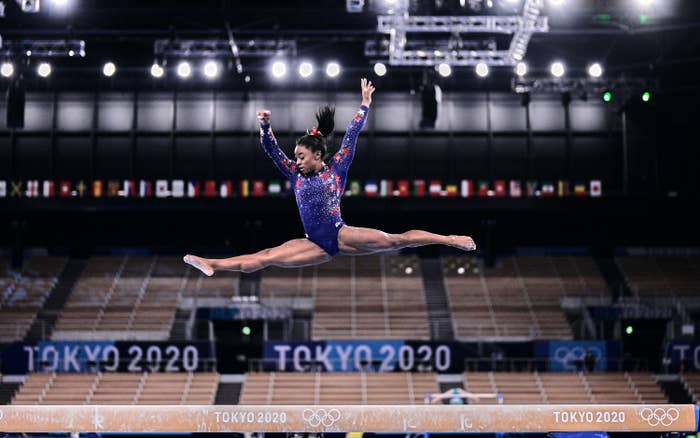 Simone qualified for every individual event, plus the all-around and team finals, and received the highest aggregate score of any participating gymnast.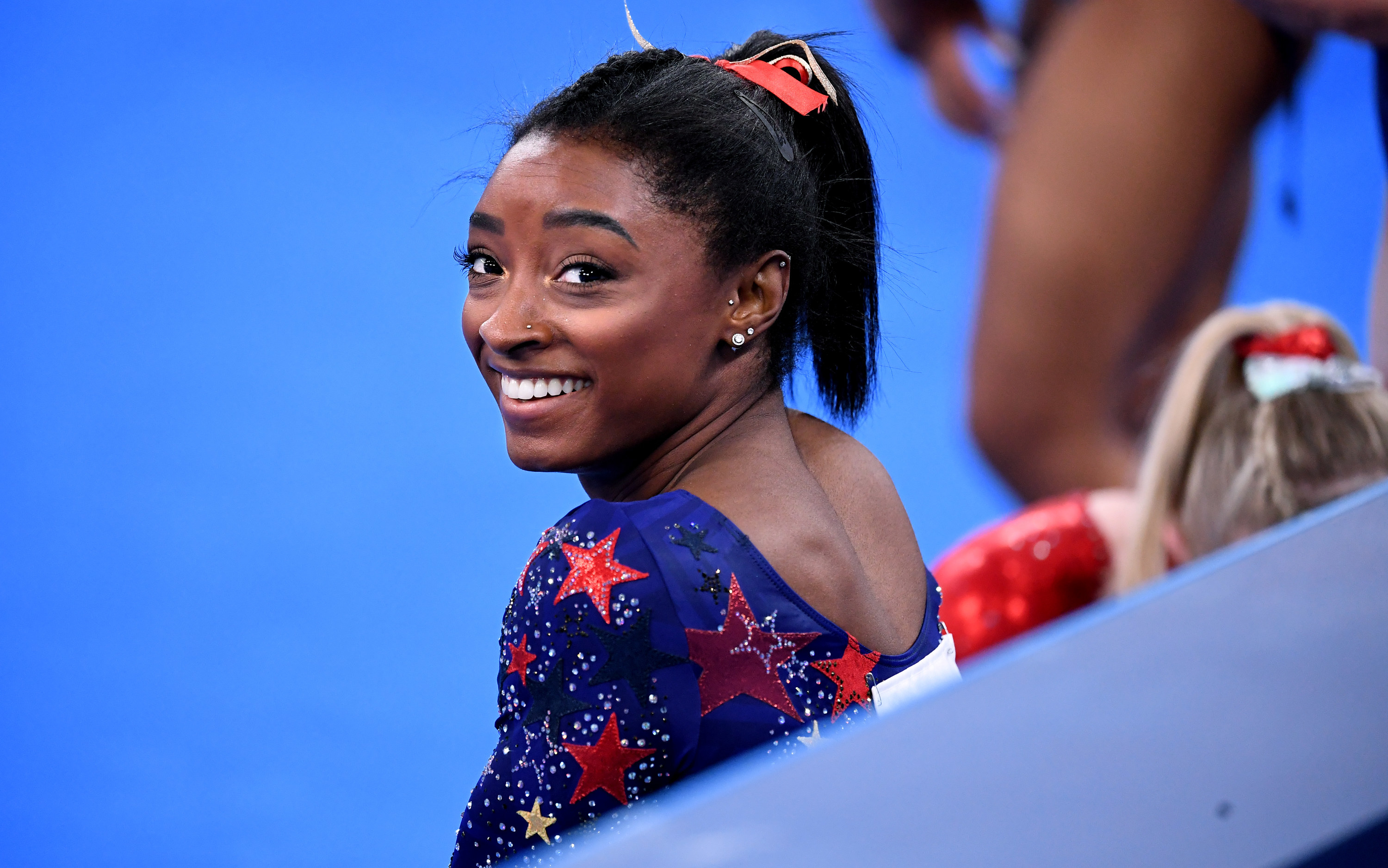 Russia's team still managed to collect the qualifiers' highest group score, though, and Simone — being the seasoned champion that she is — reflected on the US taking second place, and pressure she feels to continue being the best, in an Instagram post shared last night.
"It wasn't an easy day or my best but I got through it," she captioned a pair of photos from the weekend's qualification rounds.
"I truly do feel like I have the weight of the world on my shoulders at times. I know I brush it off and make it seem like pressure doesn't affect me but damn sometimes it's hard hahaha!" Simone continued. "The Olympics is no joke!"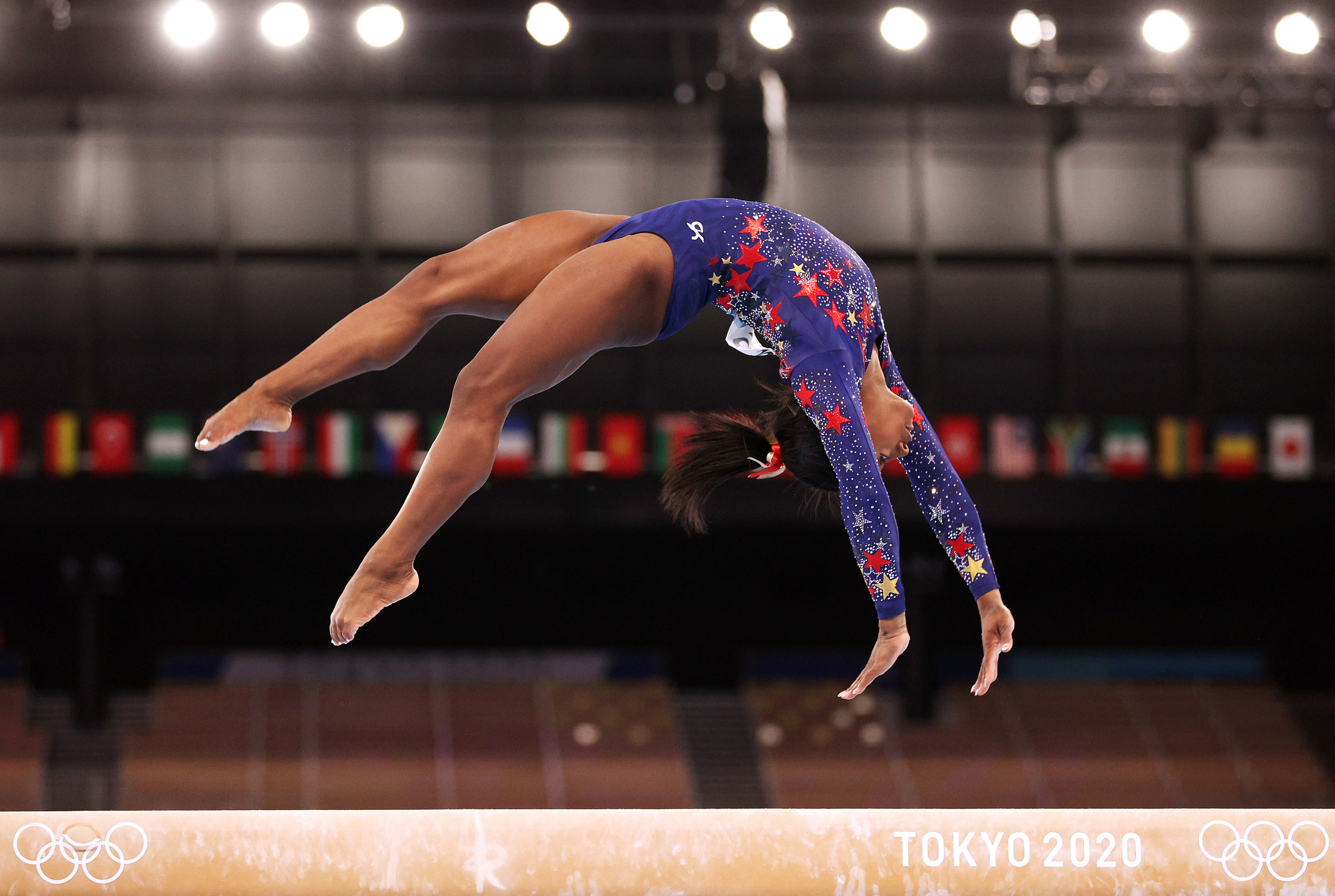 Simone will showcase her skills on uneven bars, floor, vault, beam throughout the next week. However final scores shake out in the end, we know she'll be bringing her A-game!