You probably saw them — no thanks to the app, though. In the days following Thanksgiving, Madonna slammed Instagram's censorship policies after the platform removed pictures of her wearing lingerie while lying in a bed and then posing beneath it.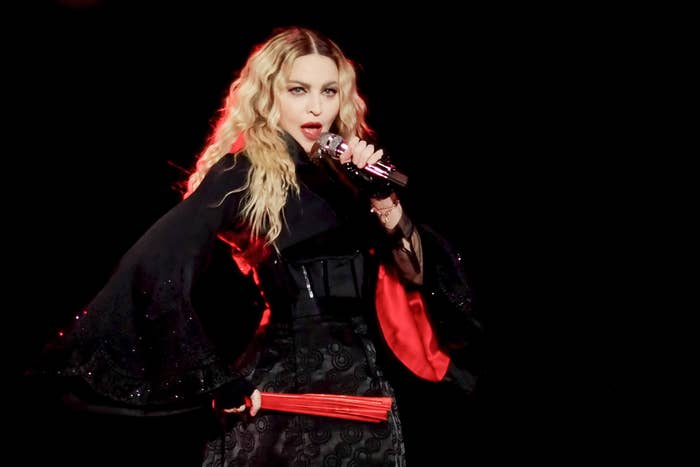 Madonna later reposted the photos with emojis added to cover areas where her nipples were visible and denounced Instagram's sexist double standard.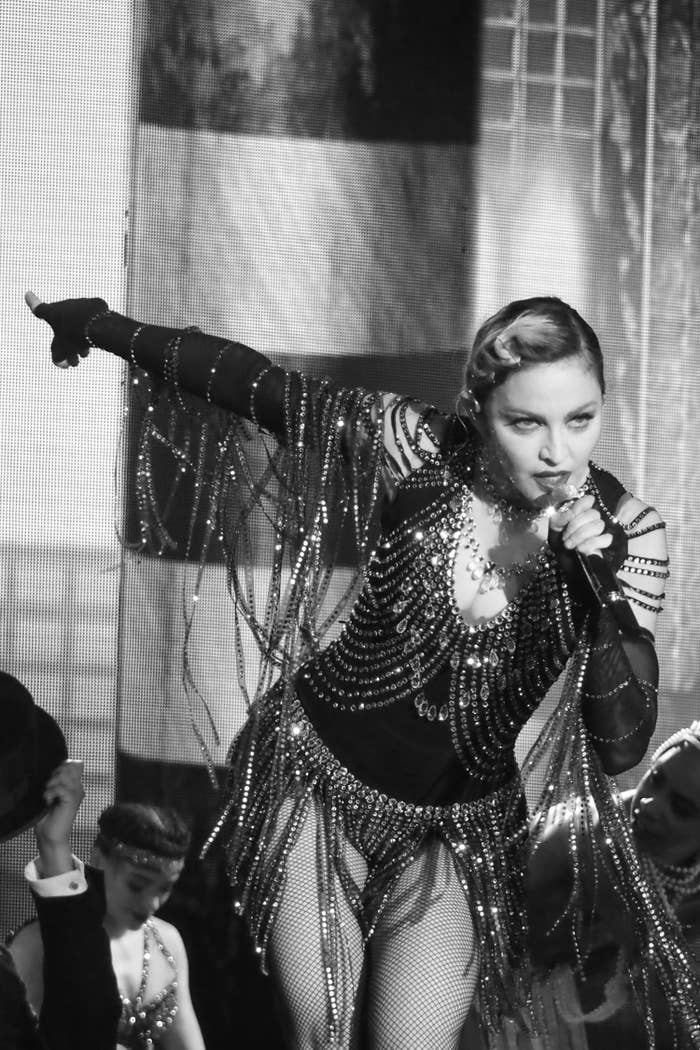 "I'm reposting photographs Instagram took down without warning or notification," she captioned the carousel. "The reason they gave my management that does not handle my account was that a small portion of my nipple was exposed. It is still astounding to me that we live in a culture that allows every inch of a woman's body to be shown except a nipple."
50 Cent must have seen Madonna's repost, but the rapper clearly didn't take its accompanying sentiment to heart. He went on to blatantly mock the artist in several posts of his own, even going so far as to write, "That's Madonna under the bed trying to do 'Like A Virgin' at 63. She shot out, if she don't get her old ass up."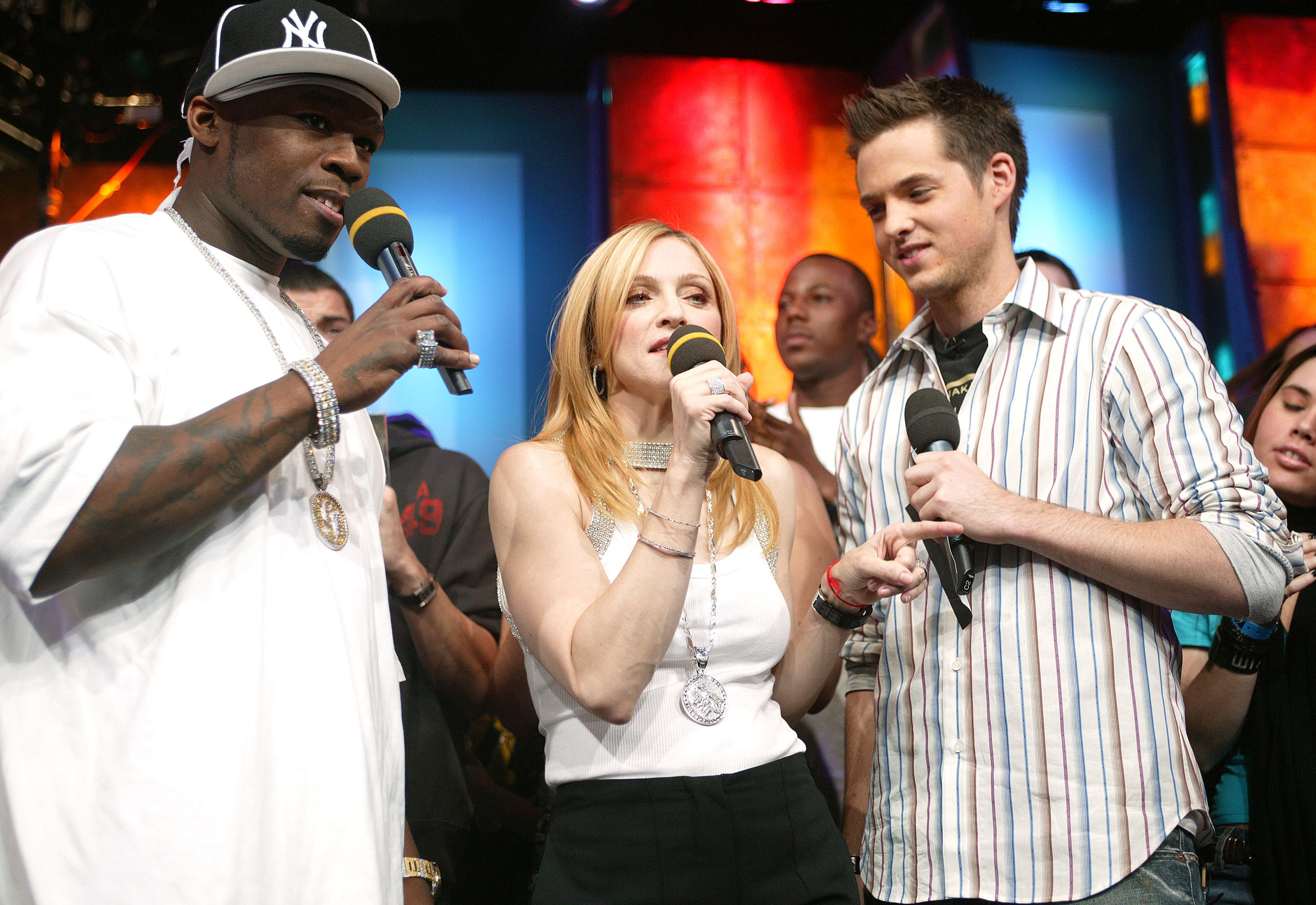 The comments were obviously rude, unnecessary, and pretty random — seriously, why did this happen? — and Madonna didn't mince words in her scathing response yesterday. "Here is 50 Cent pretending to be my friend," she said in a message shared to her Instagram story with a photo from their joint MTV appearance in 2003.
"Now you have decided to talk smack about me! I guess your new career is getting attention by trying to humiliate others on social media," Madonna added, calling it "the least elevated choice you could make as an artist and an adult."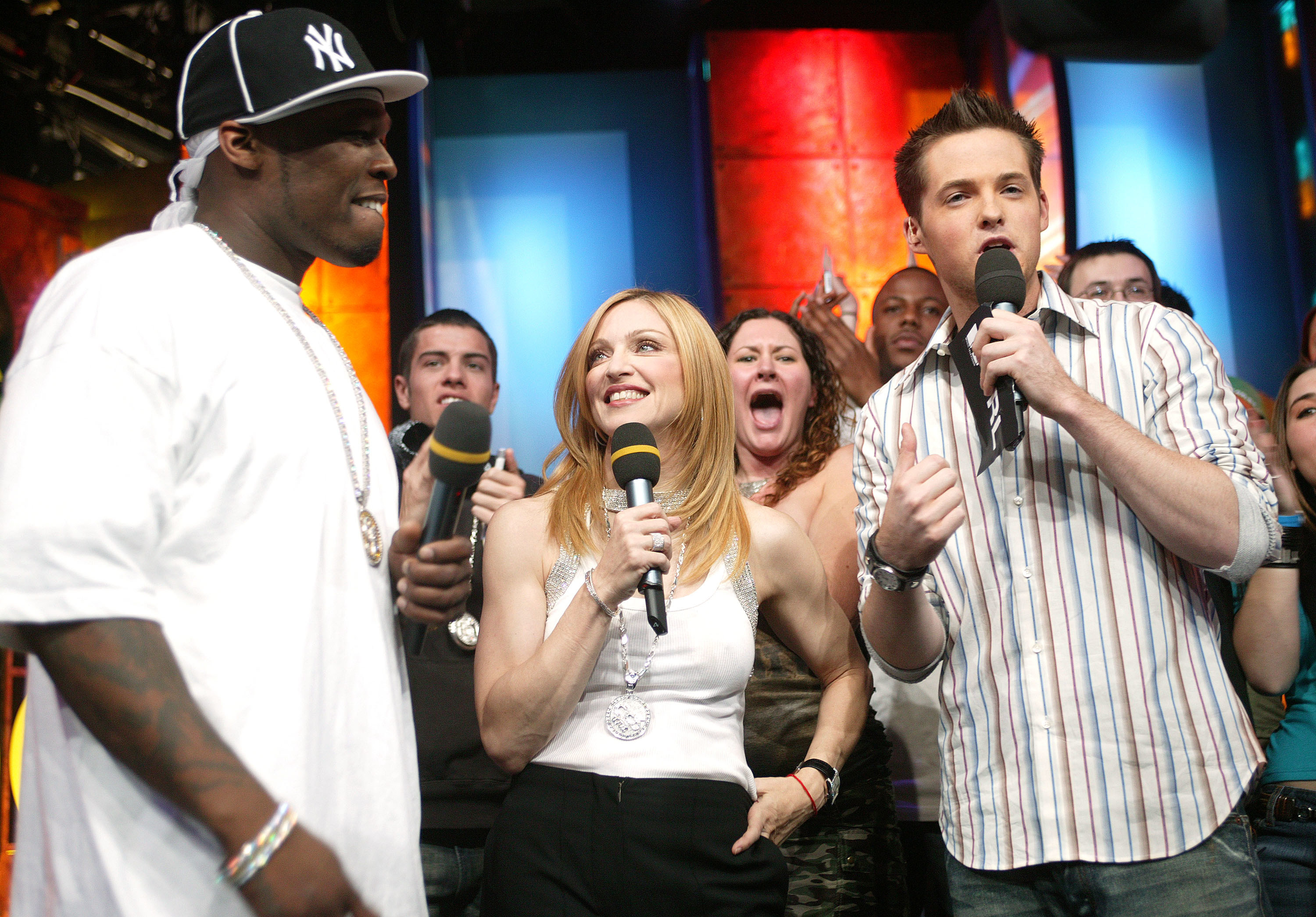 50 Cent's posts about Madonna no longer appear on his Instagram page. The rapper penned a Twitter apology shortly after Madonna called him out on Instagram, writing, "OK I'm sorry I did not intend to hurt your feelings. I don't benefit from this in any way."
In general, let's stop obsessing over what women are wearing and how they choose to portray themselves, either IRL or online. Also, a note that in most cases, if you're thinking about crossing Madonna, it's probably better to not.