Machine Gun Kelly and Travis Barker teamed up for a second time to create the rapper's upcoming sixth record, which Travis produced. It's set to drop later this month.
We originally learned of the pair's next musical collab last August, when MGK and Travis shared the news on Instagram. Their announcement was very on brand, as both artists revealed the album title — Born with Horns — tattooed on their forearms in matching ink.
The thing about coordinated tattoos is they're permanent. So watching MGK break the news of his record's subsequent name change to Travis in another social media post two months ago was entertaining and also a little bit stressful.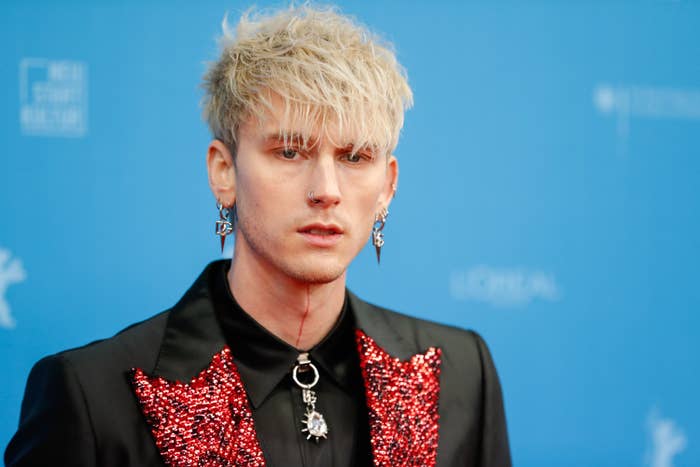 "We were so hyped. ... We had just done a song and we were like, 'There's a tattoo artist here. Let's just get the name tattooed on us,'" he said. Of course, barely half a year later, MGK realized, "Ah, that's definitely not the name of the album anymore."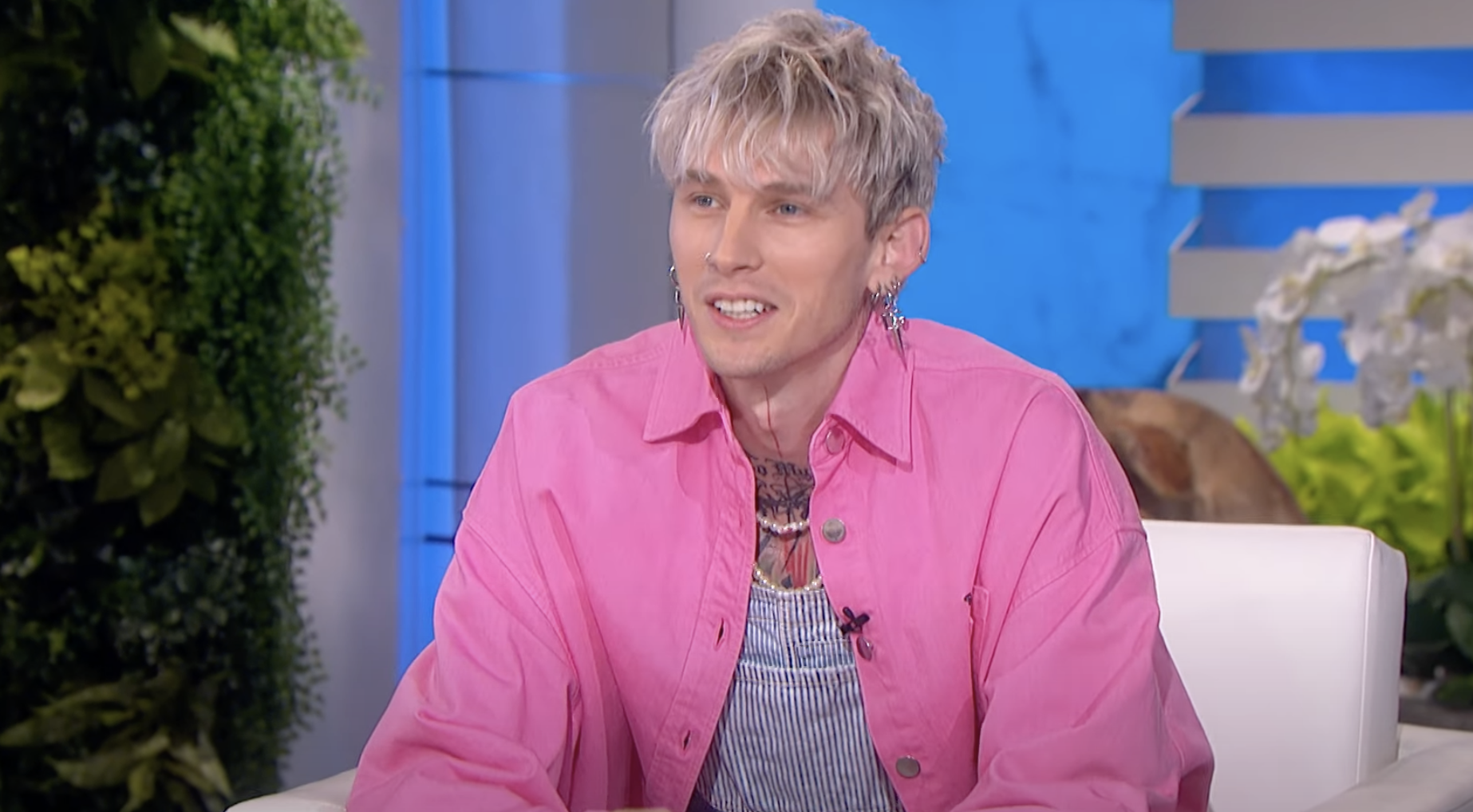 "I couldn't bring myself to tell Travis because I knew he had the tattoo," MGK continued. "I bet he wondered too...because every day I'd be around him and I'd be on the edge of my seat, all stiff and nothing came out. Because I just was waiting for the right vibe."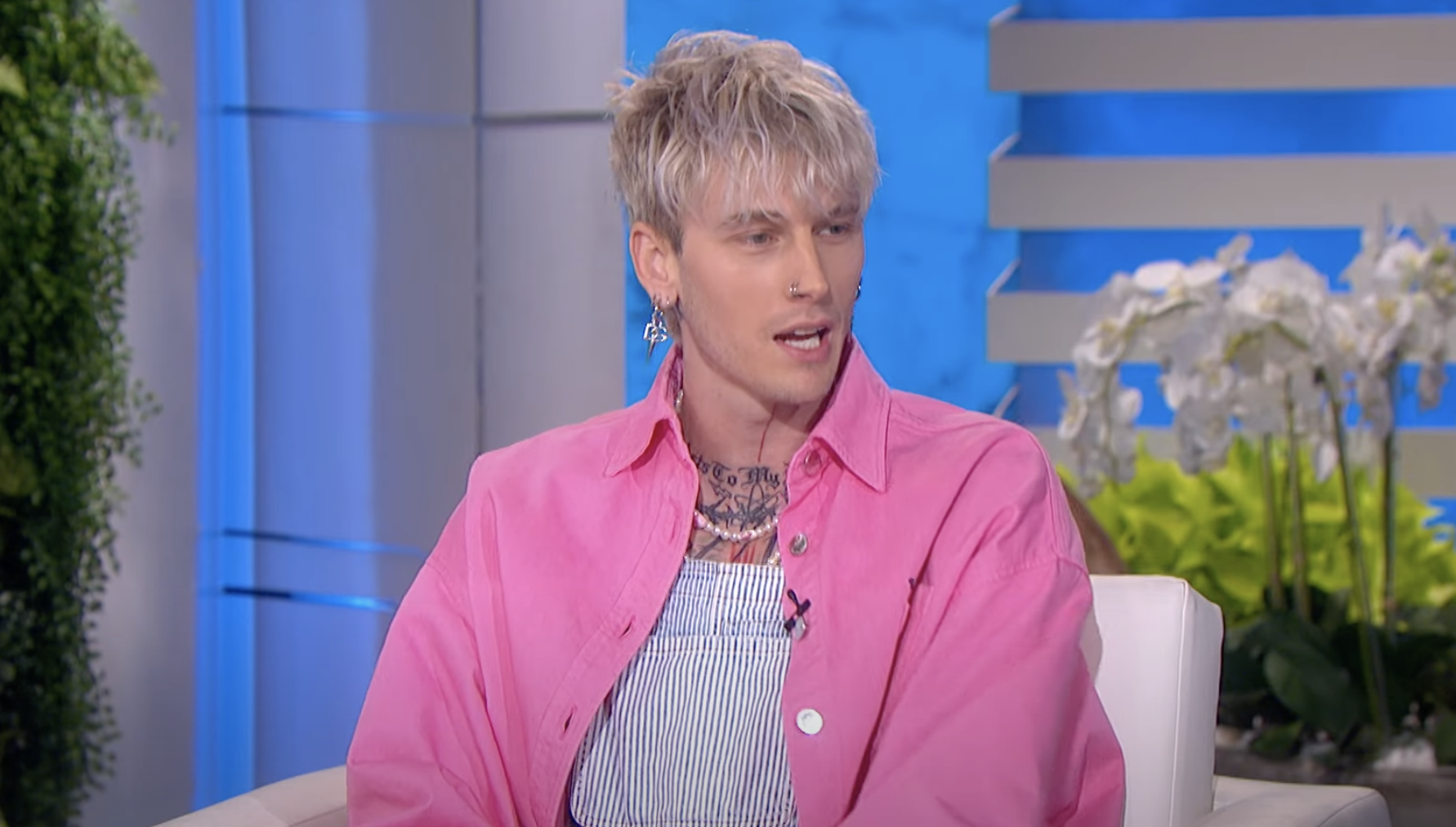 The "vibe" presented itself one day while Travis was in high spirits. "He was just laughing, and I was like, 'Oh, this is a great moment.' Everything we were saying, we were just dying laughing and having a great time," he remembered. "I was like, 'Hey man, you should come sit next to me really quick.' And then I pressed record on my phone."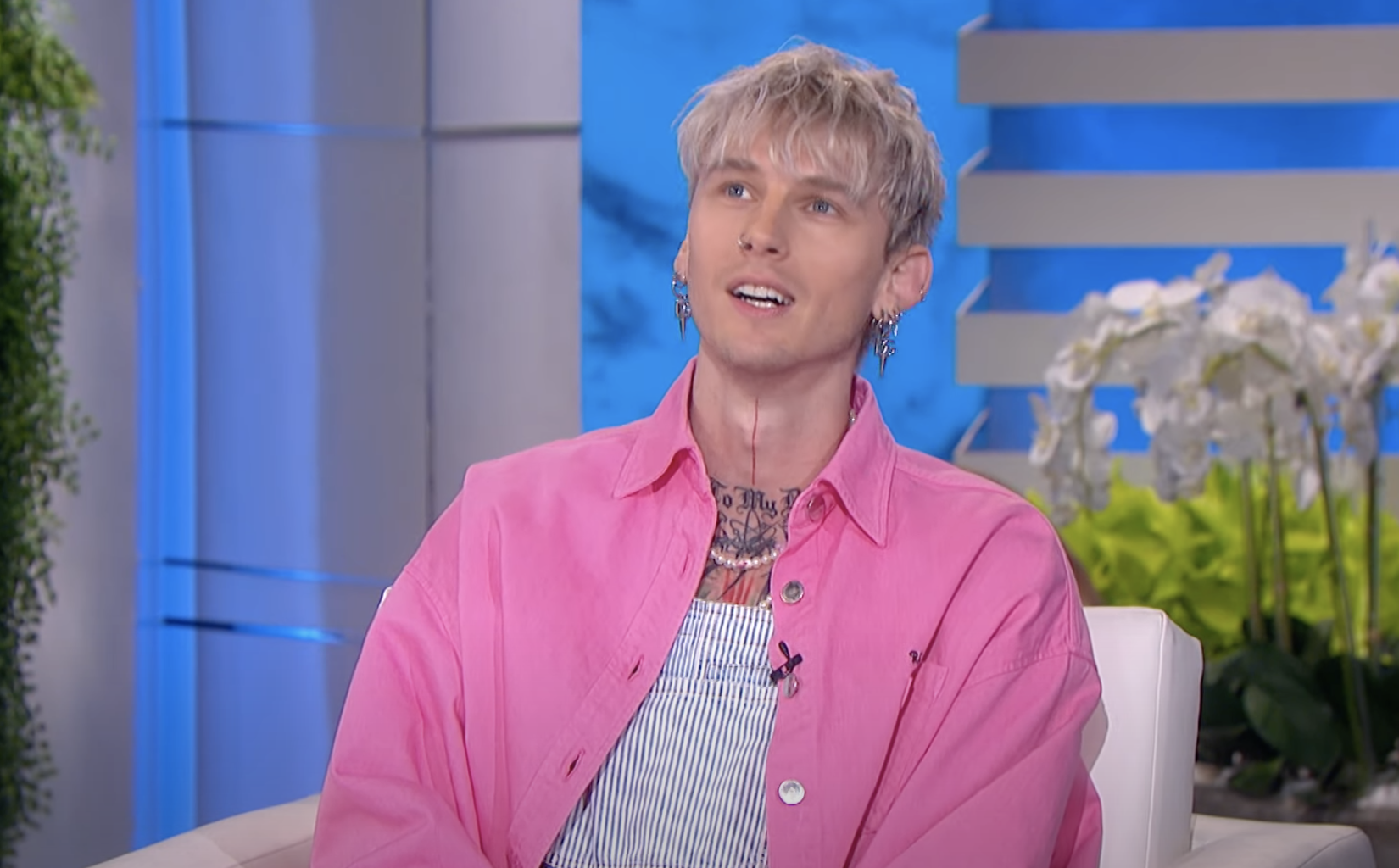 Anyway, the new album debuts March 25, and as of now it'll do so under the title Mainstream Sellout. MGK said he and Travis will probably get tattoos of the revised name at some point, although they'll likely "wait for release day" this time, just to be safe.