Machine Gun Kelly and Travis Barker are musicians, collaborators, and friends.
Their physical aesthetics — as you've probably noticed — share some notable commonalities too, with each celeb's appreciation for body art being one of the most obvious.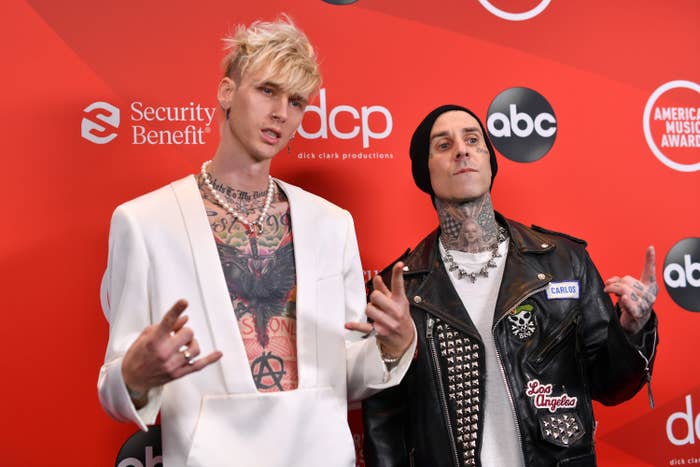 Both MGK and Travis acquired new ink recently. And, in possibly the most fitting testament to their BFF-ship and joint professional endeavors, their tattoos are matching.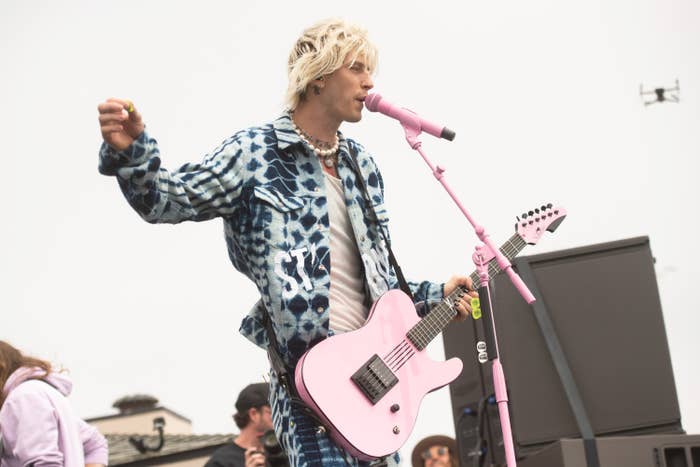 The two unveiled their tats in a video posted on MGK's Instagram this week, which doubled as an album announcement. Their coordinated ink reads "Born with Horns" — the title of an upcoming record where MGK and Travis will team up for a second time.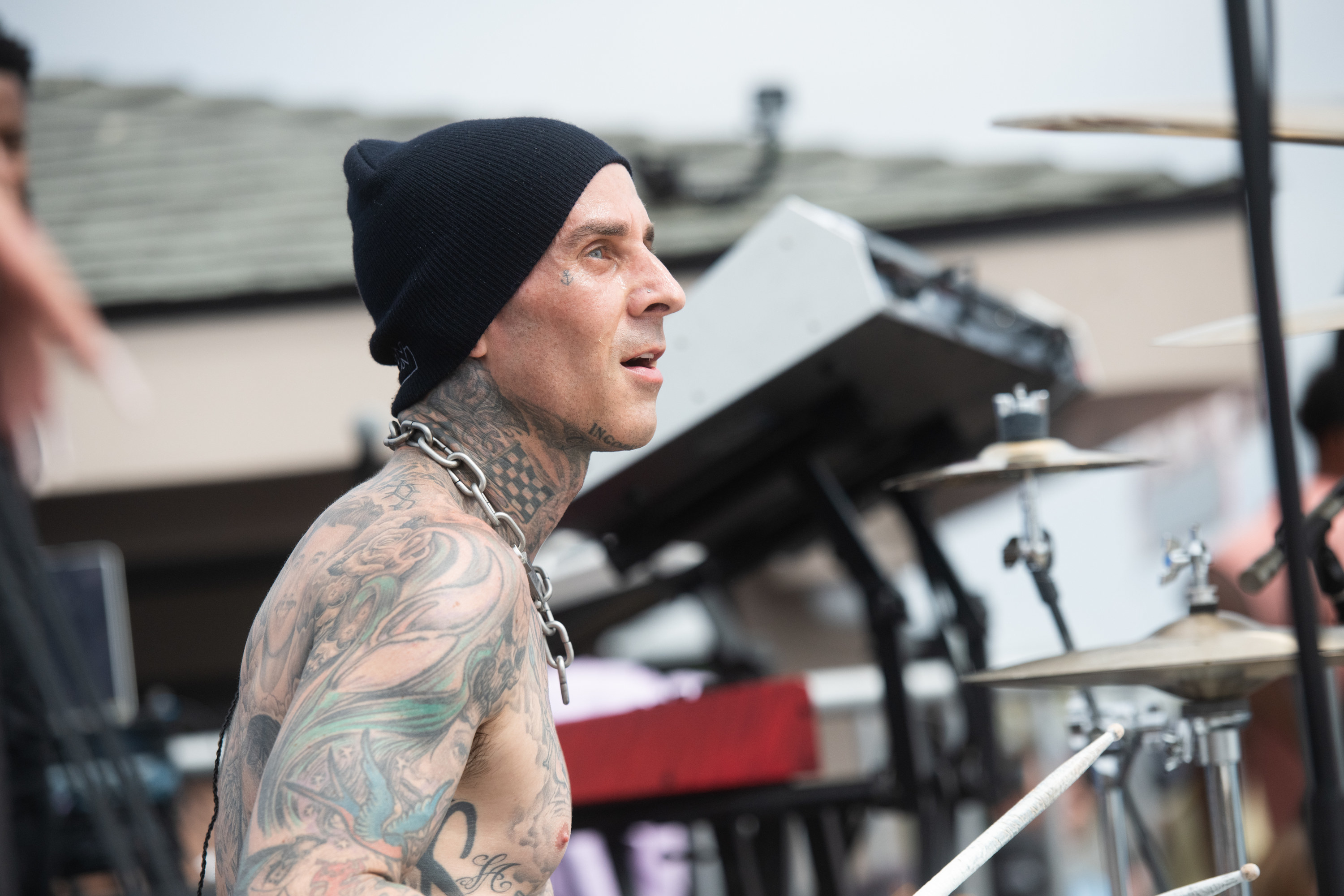 "'Born with horns' the album," MGK captioned the video. "We're back for round two…"
Those familiar with MGK's music might already be aware of his and Travis's past musical partnerships. The rapper and Blink-182 drummer collaborated on MGK's last album, Tickets to My Downfall, which was released last year.
MGK is no stranger to altering his appearance for the sake of a statement. A couple of days ago, he appeared to show off a newly shaved head and scalp tattoo in a tweet promoting his latest single, "Papercuts."
What do you think of MGK and Travis's matching ink? Will you be listening to Born with Horns when the album eventually makes its debut? Let me know in the comments below.