There may very well be a chance that you've never heard the name Machine Gun Kelly in your entire life or know that he's a popular musician! Whether you're a fan of his work or can't tell the difference between him and that Hilary Duff movie, one thing we can all agree on is that he has a lot of tattoos:
Well, these two men are about to release their second album together! Their first was Tickets to My Downfall, which *I* believe is a pop-punk masterpiece.
And their second album collab is* Born with Horns, which they commemorated with matching tattoos:
I'm sorry, did I say "is"? Because I meant WAS!
Yup, in a recent Instagram post, MGK revealed to Travis Barker — and all their followers — that the name of their upcoming album *was* Born with Horns but he changed it to Mainstream Sellout:
@machinegunkelly / Via instagram.com
And all Travis could do was laugh: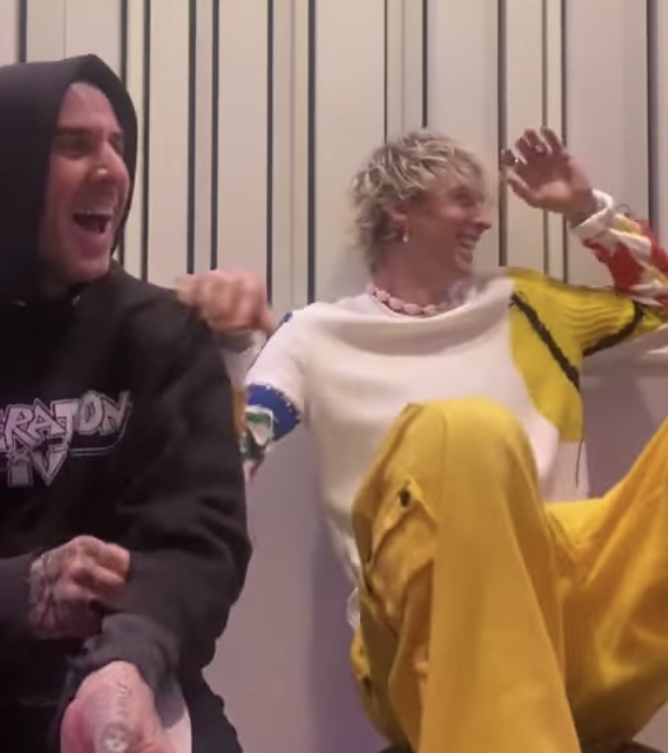 Excited for the upcoming album and to see if they get an updated tattoo to reflect the new title!