Please Don't Skip Kylie Jenner's Pics Of Stormi Looking Completely Awestruck By The Literal School Bus Travis Scott Just Gave Her
"Daddy surprised her."
For most kids and teenagers, taking the bus to school is — at best — an unremarkable experience often characterized by early morning wake-up calls, loud noises, and unsavory smells. But it's a novelty for Stormi Webster, who's apparently been sharing her dreams to ride in one with Kylie Jenner and Travis Scott for a while now.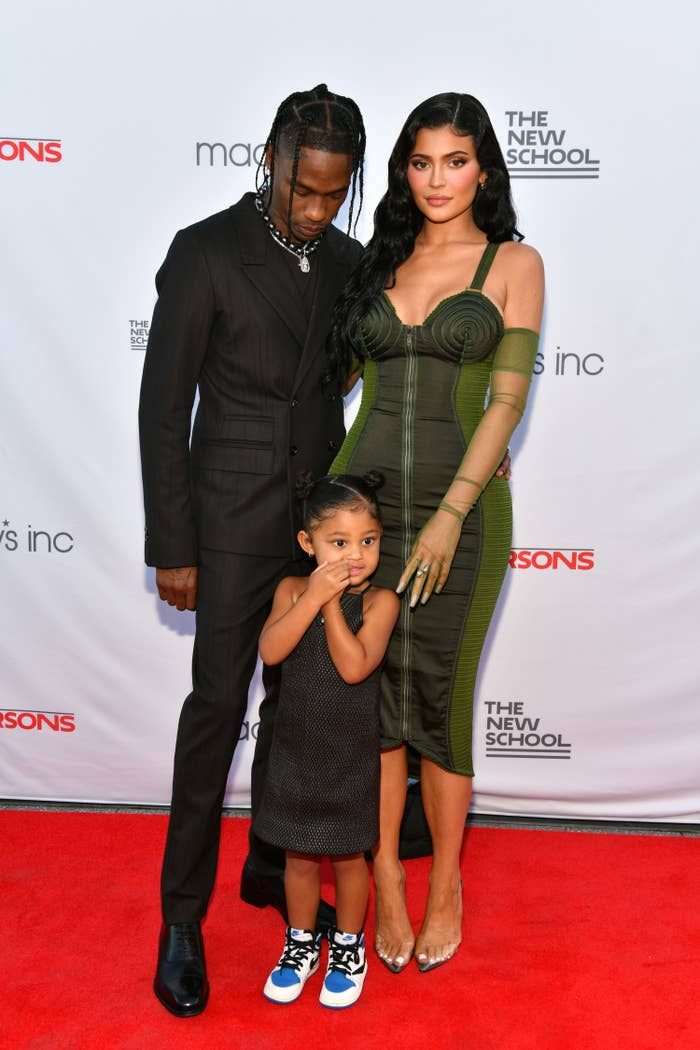 Kylie and Travis welcomed Stormi, their first child together, in 2018.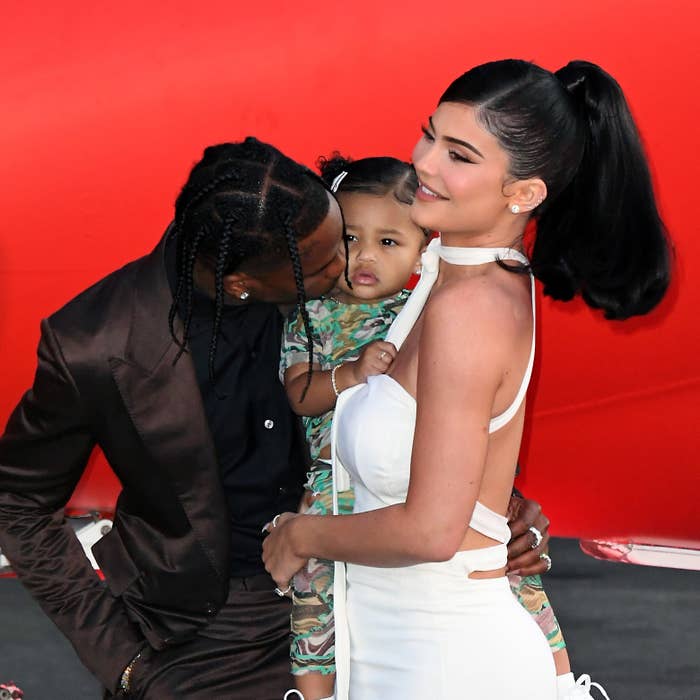 While the cosmetics mogul and rapper have prioritized their roles as co-parents since Stormi's birth three years ago, it seems like the on-off couple is currently on again — and there are tons of fan theories, plus a few reports from media outlets, circulating lately that claim the pair is expecting a second baby.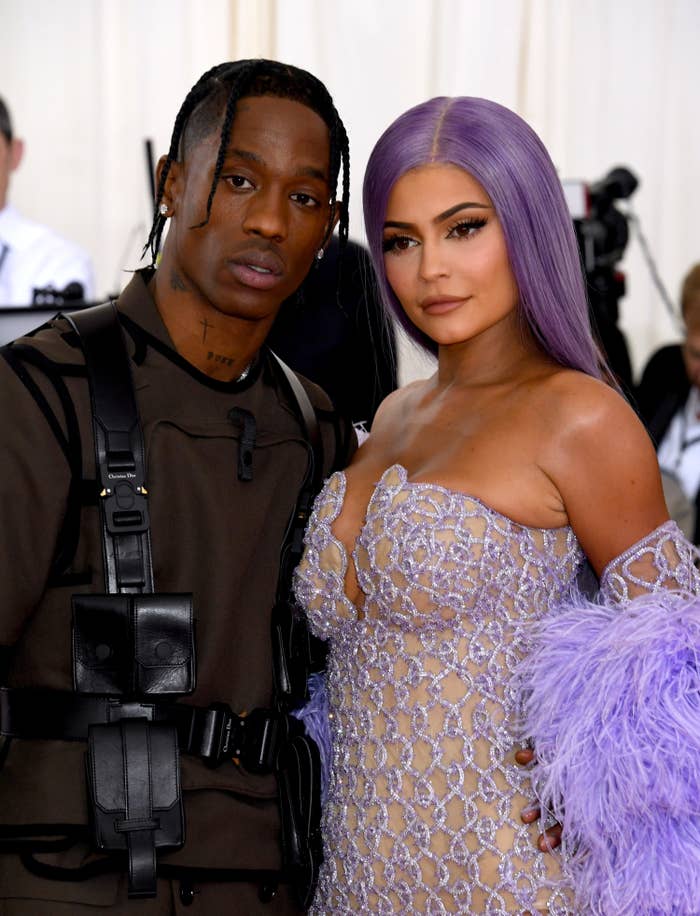 Anyway, the bus. Those who follow Kylie or Travis on social media are probably familiar with the artist's record of cool dad moments. And here's another: Stormi wanted a big yellow school bus, so you'd better believe Travis got one for her.
"All Stormi has been talking about is riding in a big yellow bus. Daddy surprised her," Kylie captioned the first of three photos posted on her Instagram story yesterday, which pictured the toddler admiring the exterior and interior of an actual, literal school bus.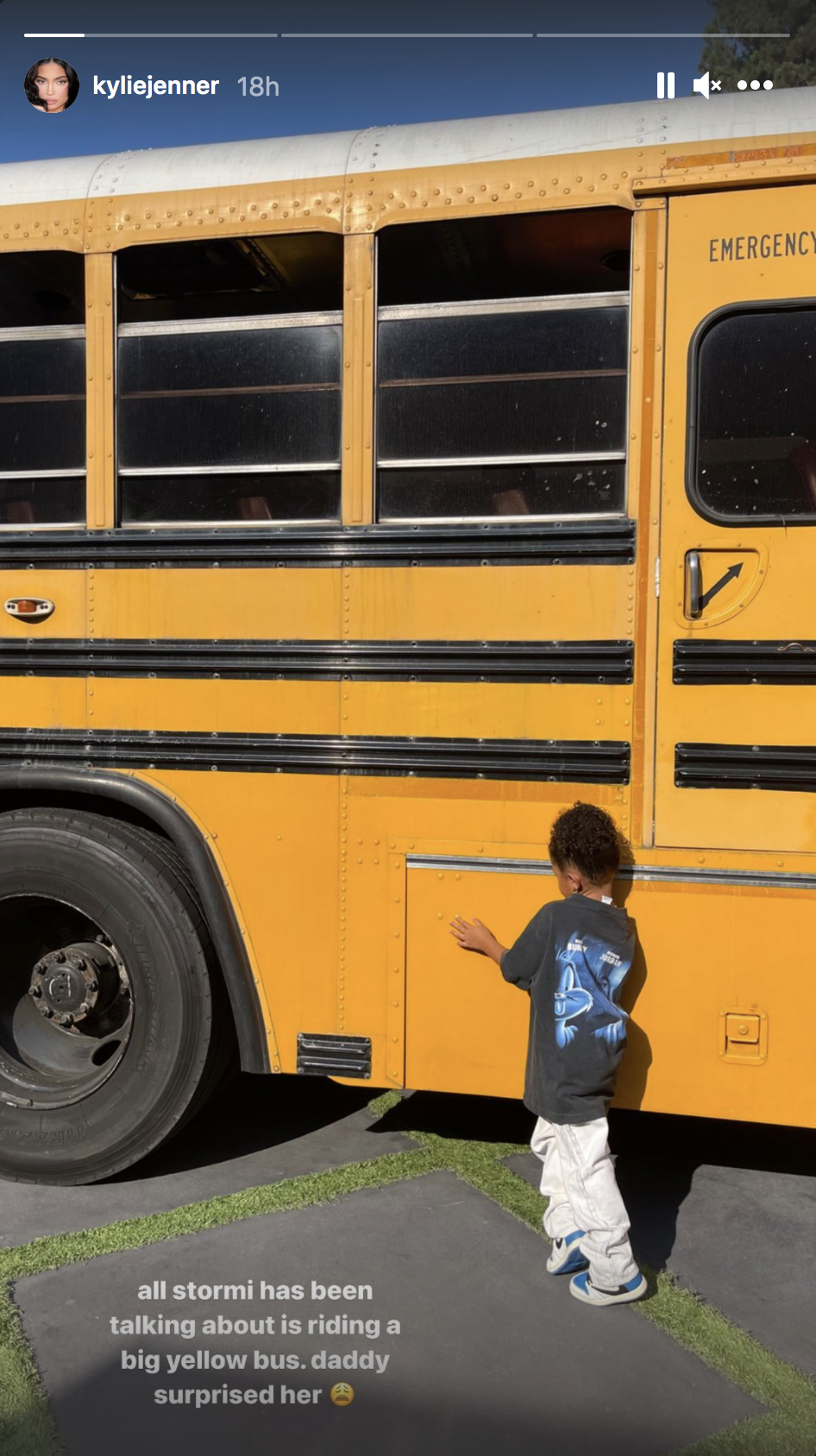 Stormi stepped inside the vehicle to check out its rows of impossibly clean upholstered benches, which otherwise looked just like the real thing!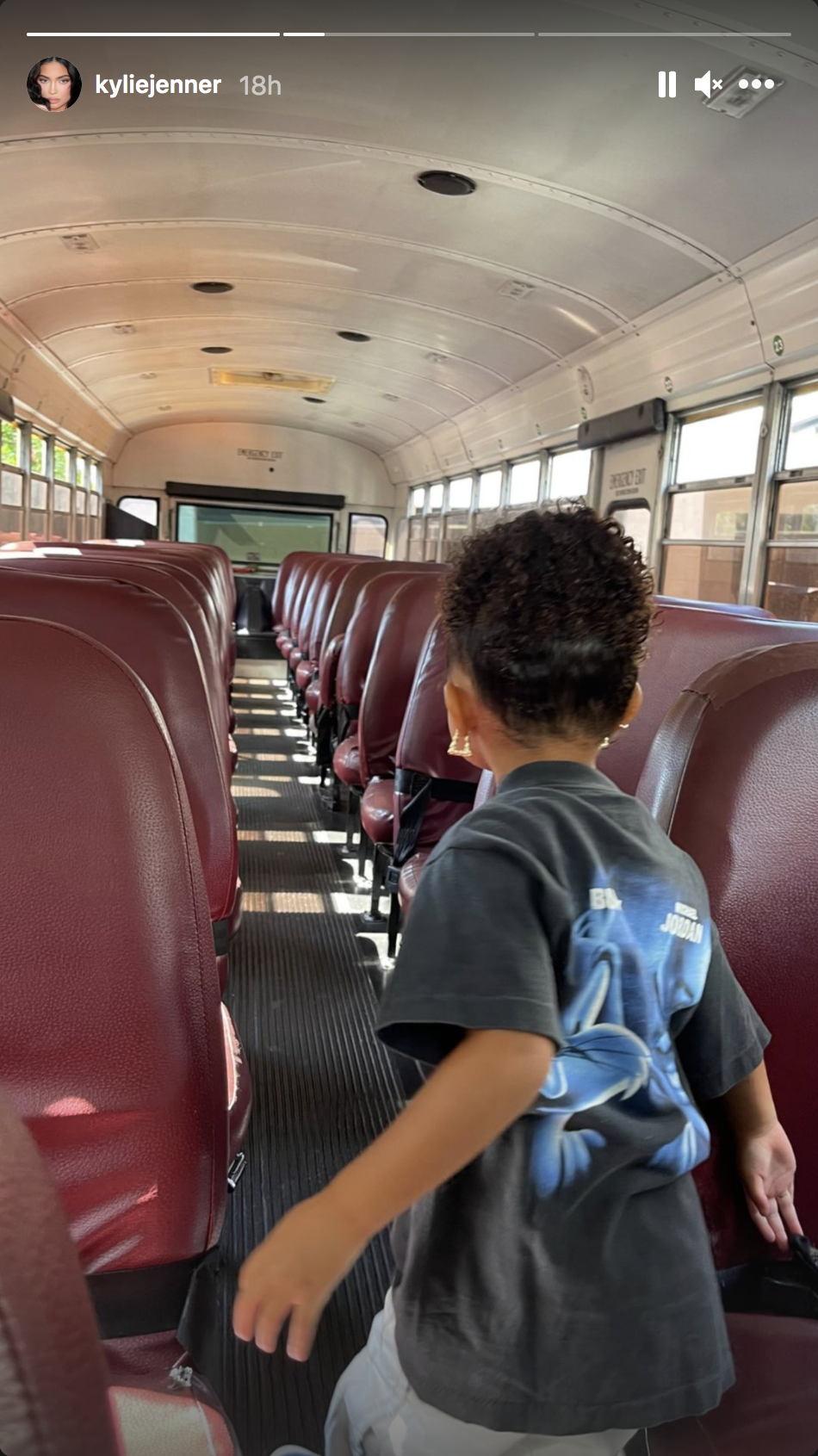 Please note this final pic of Stormi gently touching one of the seats as if it were a preserved artifact from a bygone era.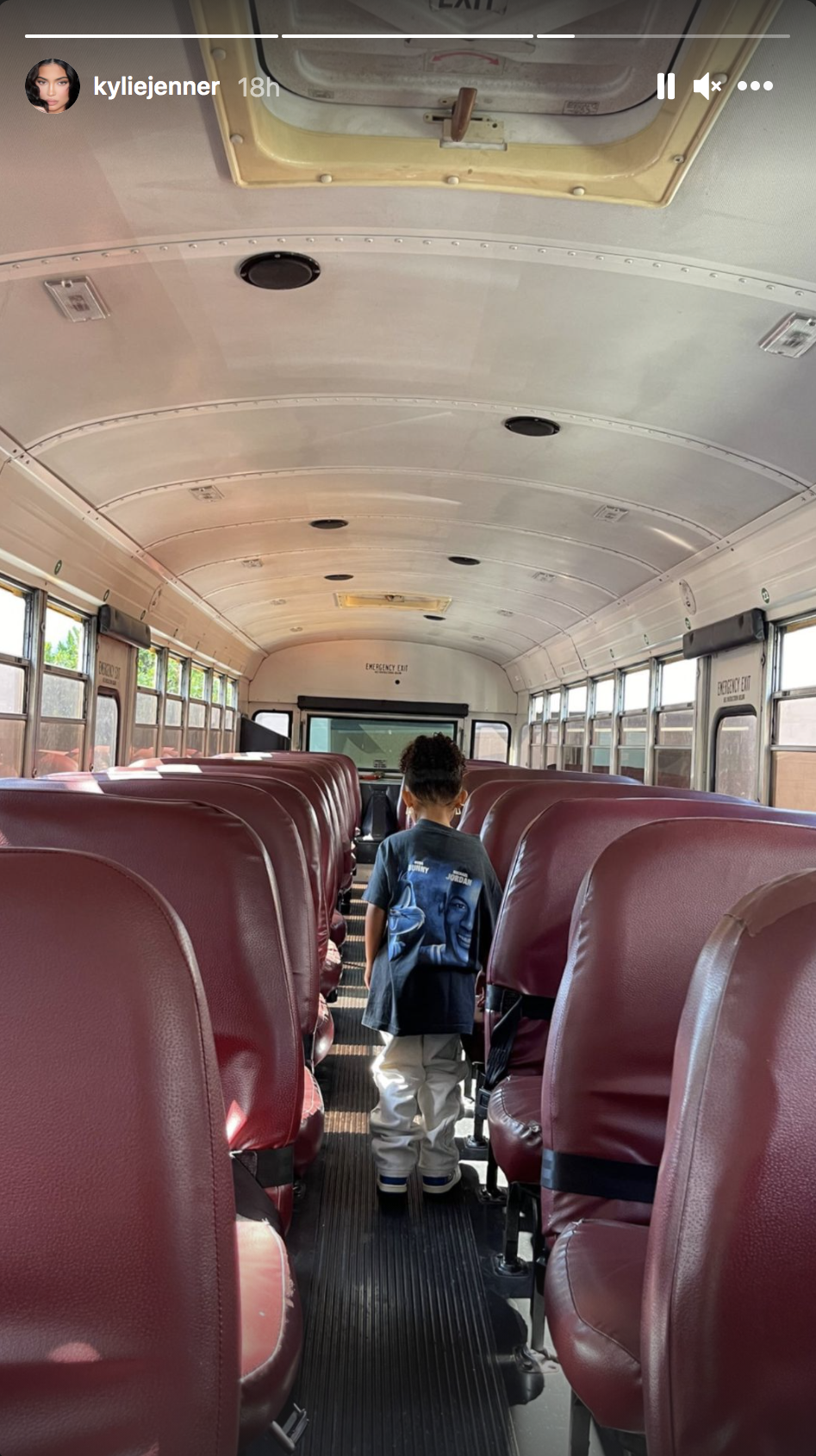 I am genuinely happy that Stormi was able to have this experience, and love Travis for making it happen in such a grandiose way. I'm also screaming internally a little bit, and thinking about that $12,000 Hermès backpack Stormi wore for her first day of pre-K.