While folks everywhere channeled Kourtney Kardashian and Travis Barker this Halloween, the pair themselves donned a slightly less contemporary coordinated look over the weekend.
After unveiling another coordinated costume earlier this month — the couple embodied late Sex Pistols bassist Sid Vicious and Nancy Spungen, his former girlfriend — Kourtney and Travis paid homage to Quentin Tarantino's early '90s cult classic True Romance on Sunday.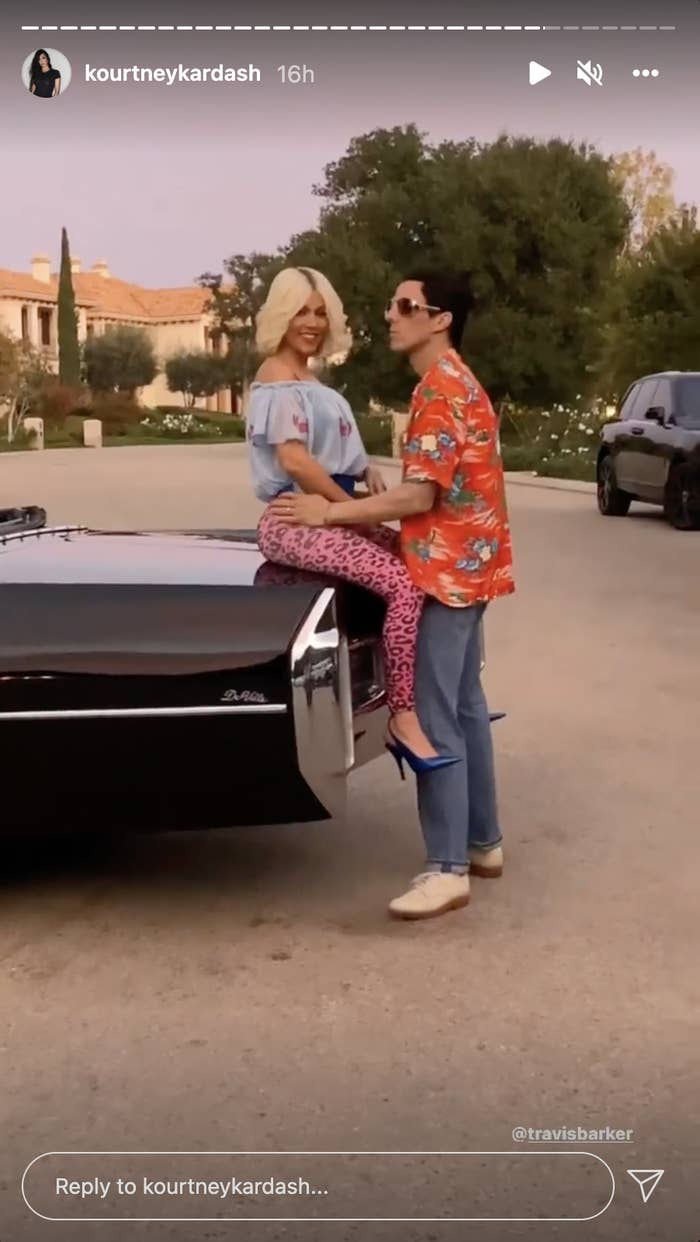 Artist Amber Asaly, who also treated us to snaps of Hailey Bieber as Britney Spears for Hallow's Eve, was behind the photoshoot and stylized crime drama poster that both Kourtney and Travis shared on social media.
Kourtney posted two photo carousels on Instagram and added a few additional pics of her and Travis' costumes to her story. Her captions referenced lines from True Romance.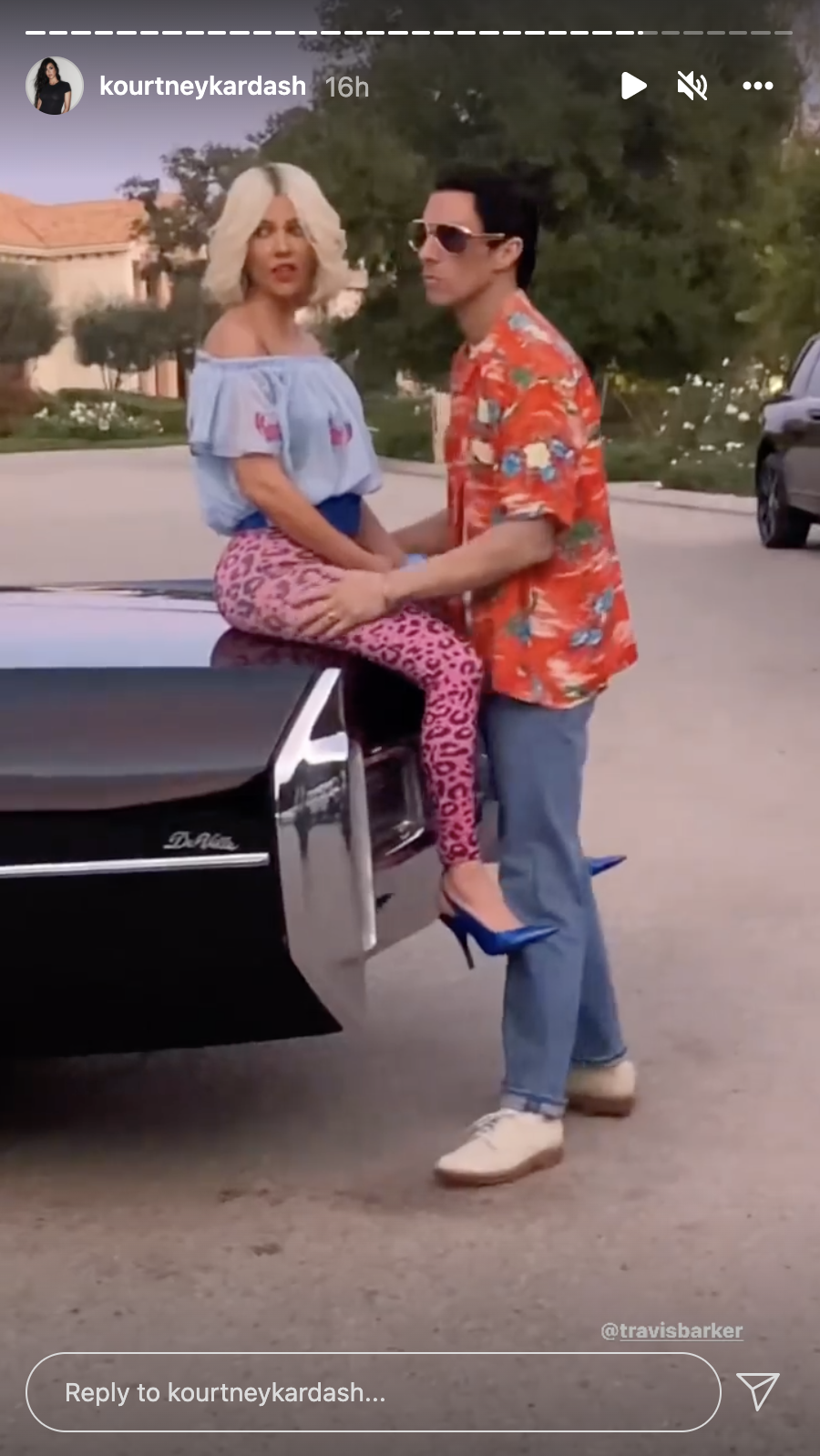 For example: "Amid the chaos of that day, when all I could hear was the thunder of gunshots, and all I could smell was the violence in the air, I look back and am amazed that my thoughts were so clear and true, that three words went through my mind endlessly, repeating themselves like a broken record: you're so cool, you're so cool, you're so cool."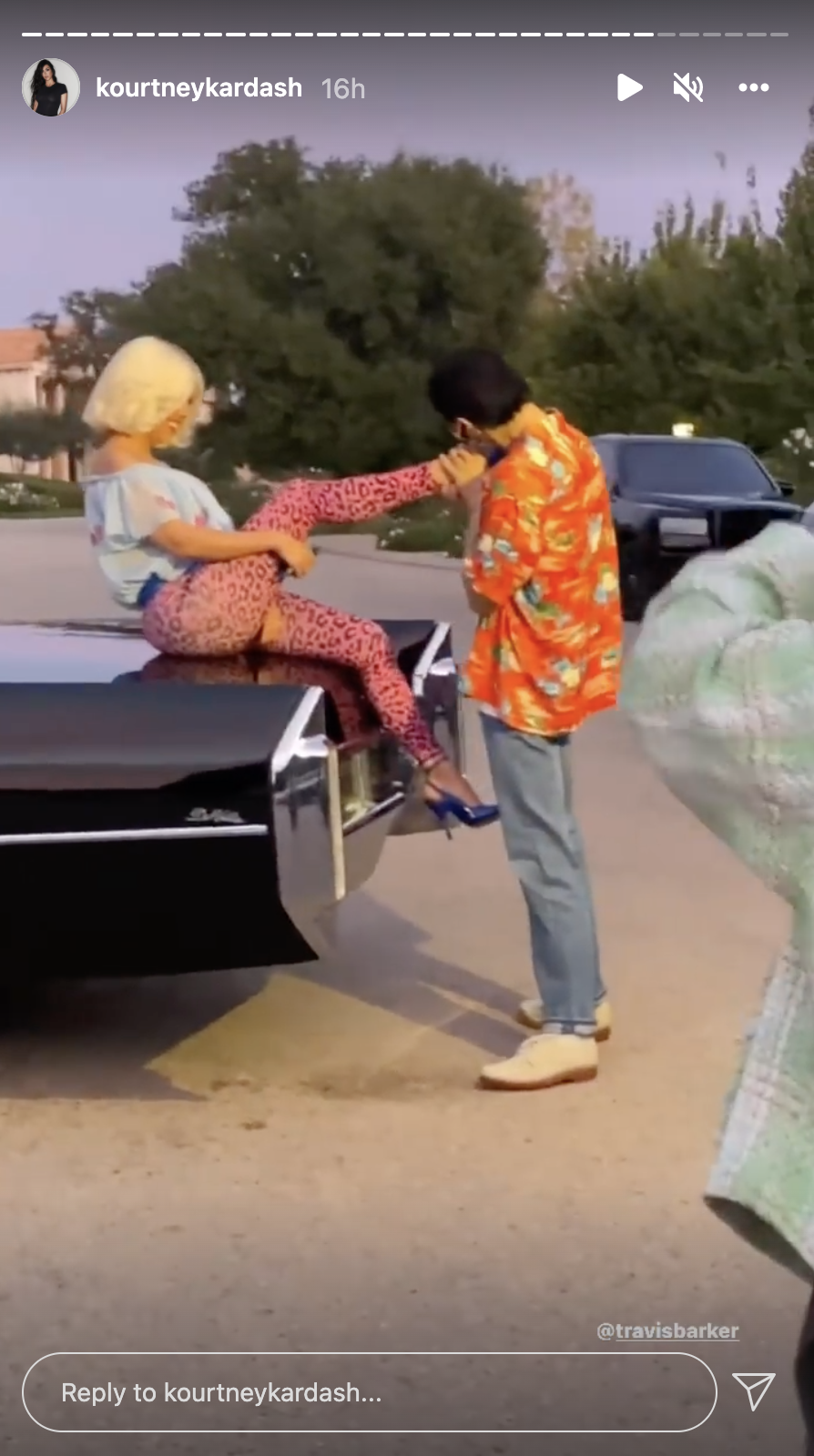 What did you think of Kourtney and Travis' costumes? Let me know in the comments below!