If you followed news coverage or clicked through social media threads related to this year's Costume Institute fundraiser, then you're bound to have seen photos of Kim on the museum's beige carpet. That said, if you didn't recognize the reality star right away, don't sweat it.
Kim — who's known for Met Gala ensembles that spark debate online, for better or worse — attended Monday's event in an all-black bodysuit designed by Balenciaga.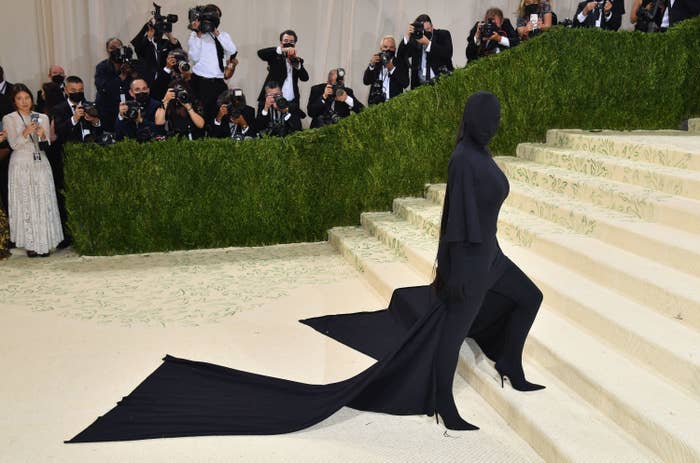 The suit covered everything, including Kim's hands, face, and head (save the ponytail), and looked a lot like Kanye West's onstage wardrobe during the rapper's Donda listening parties.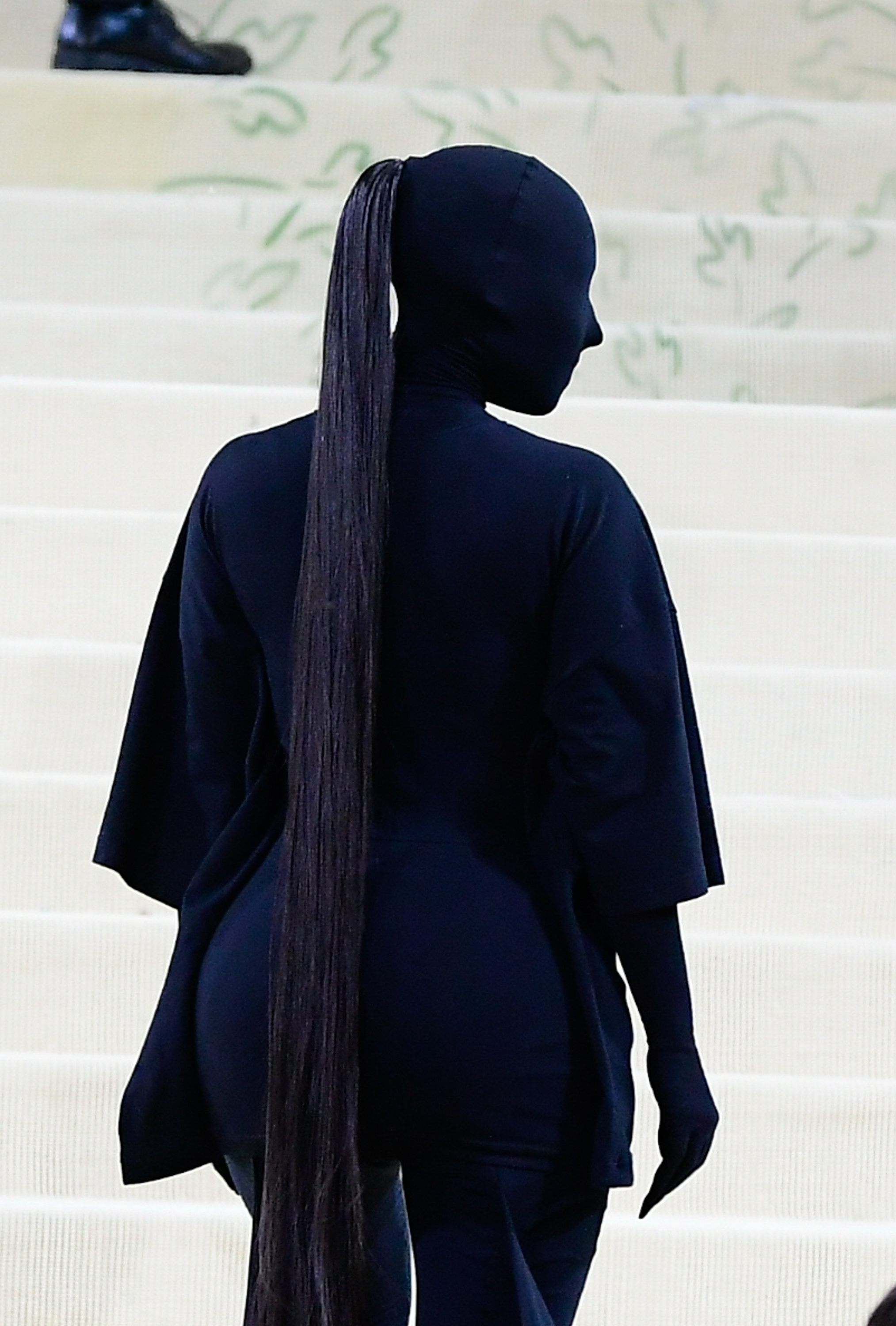 Her attire prompted a wave of memes on social media, complete with references to Harry Potter's dementors and The Sims' Grim Reaper.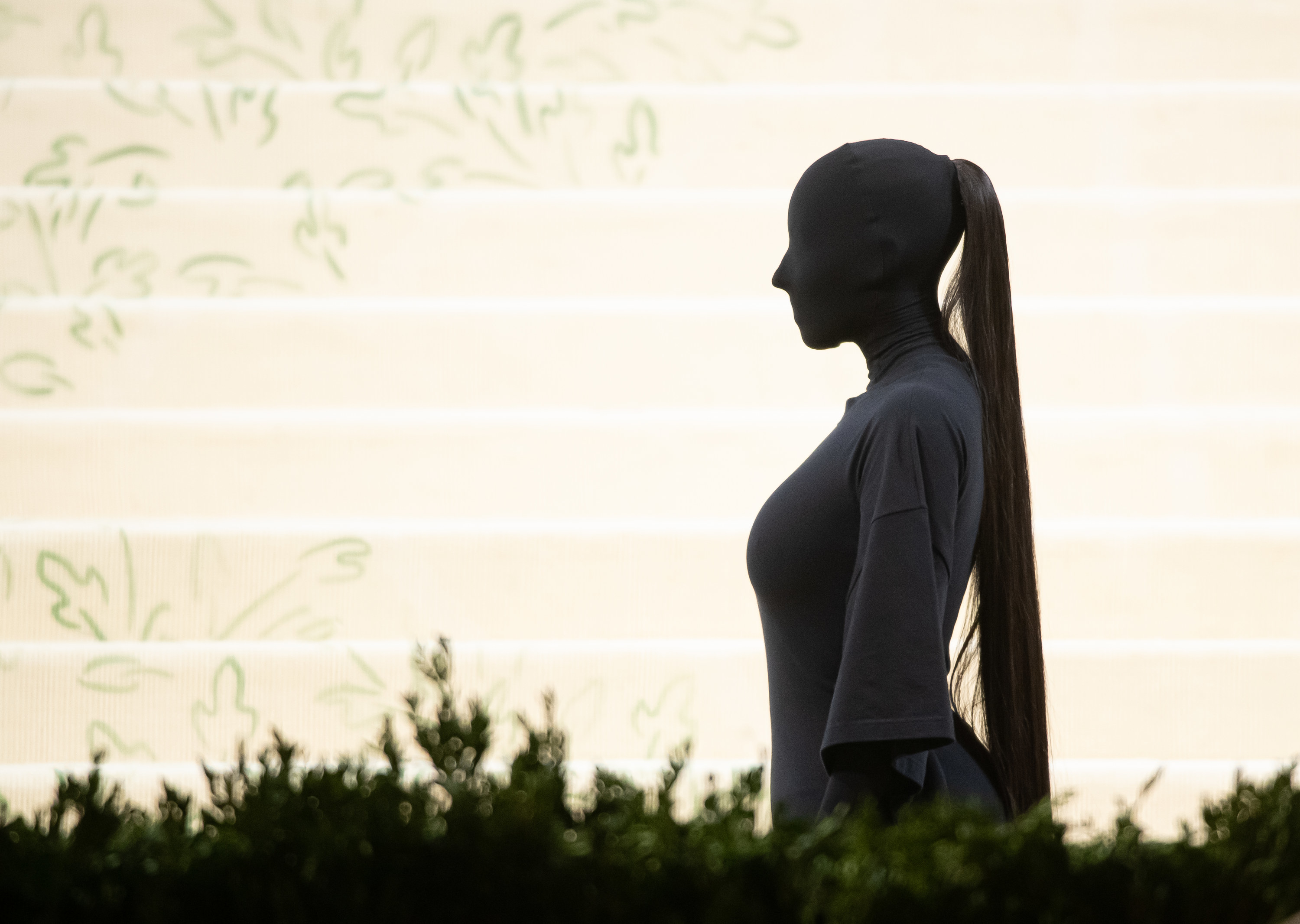 Some critics argued that Kim's outfit choice didn't fit the theme of this year's gala — "In America: A Lexicon of Fashion" — but she disagreed, and defended her choice to wear it yesterday on Instagram.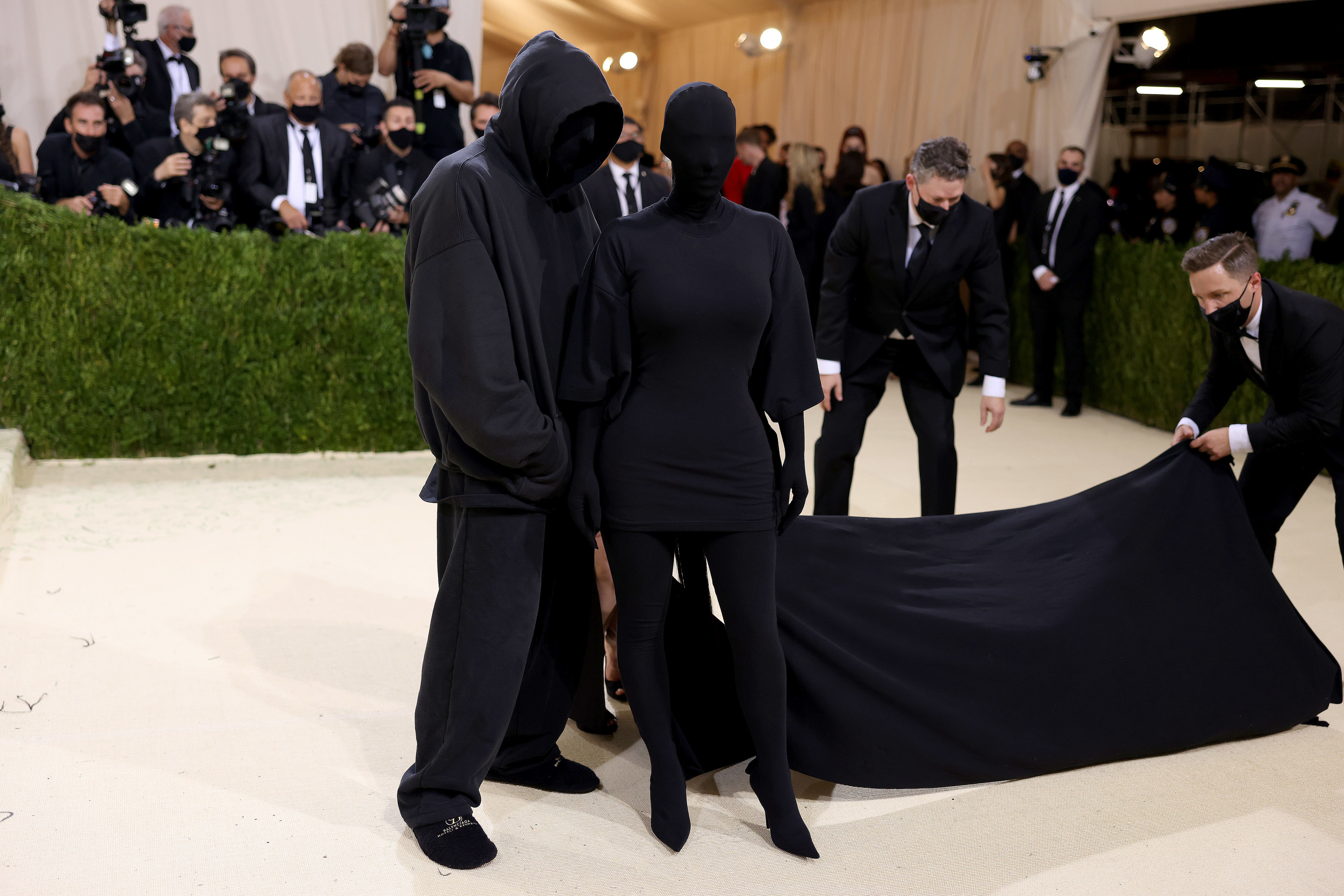 "What's more American than a T-shirt head to toe?!" the Keeping Up With the Kardashians personality captioned a post with photos of herself on the Met steps.
Some fashion figureheads saw her point. Kim reposted messages that fashion bloggers Bryanboy and Ritvika Ojha originally shared on Instagram, which took note of the "statement" she was conceivably trying to convey with the look's "simplicity."
Can you get on board with Kim's explanation? LMK your take on her bodysuit in the comments below!