Last night was the year's biggest fashion event — the Met Gala — and, of course, Kim Kardashian and Kanye West weren't going to miss it.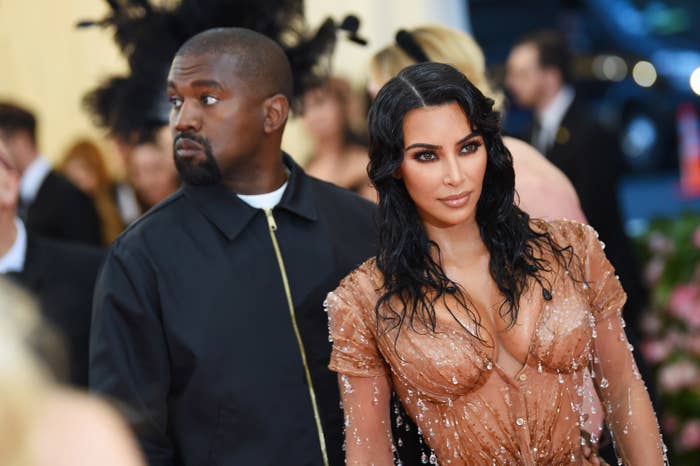 Kim wore a dress designed by Thierry Mugler and inspired by Sophia Loren's look in the 1957 film Boy on a Dolphin, complete with dripping crystals to emphasise the ~just got out of the ocean~ vibes.
But when Kim stepped out onto the pink carpet, there was one thing people noticed before anything else: her seriously tiny waist.
Some people said her waist was so small it was practically nonexistent.
While others wondered where she was keeping her internal organs.
One person said she must be wearing a "super sonic corset".
But others took the situation more seriously, saying Kim's look was extreme and potentially unhealthy.
Many people also pointed out that the look may lead to young girls having unrealistic expectations of their bodies due to Kim's huge public platform.
"Kim is beautiful and I am all for doing what you want with your body," one person wrote, "but don't feel shamed for not meeting these standards."
Others took issue with the fact that several outlets reported Kim achieved her look by eating a plant-based diet for two weeks prior to the event.
However, some people pointed out that calling Kim's body "unrealistic" is a form of body-shaming in itself.

But now Kim's personal trainer, Melissa Alcantara, has weighed in on the situation and defended Kim against the criticism.
In a post on her Instagram story, Melissa said that while Kim was wearing a corset under her dress, she is also "dedicated" to working out six days a week.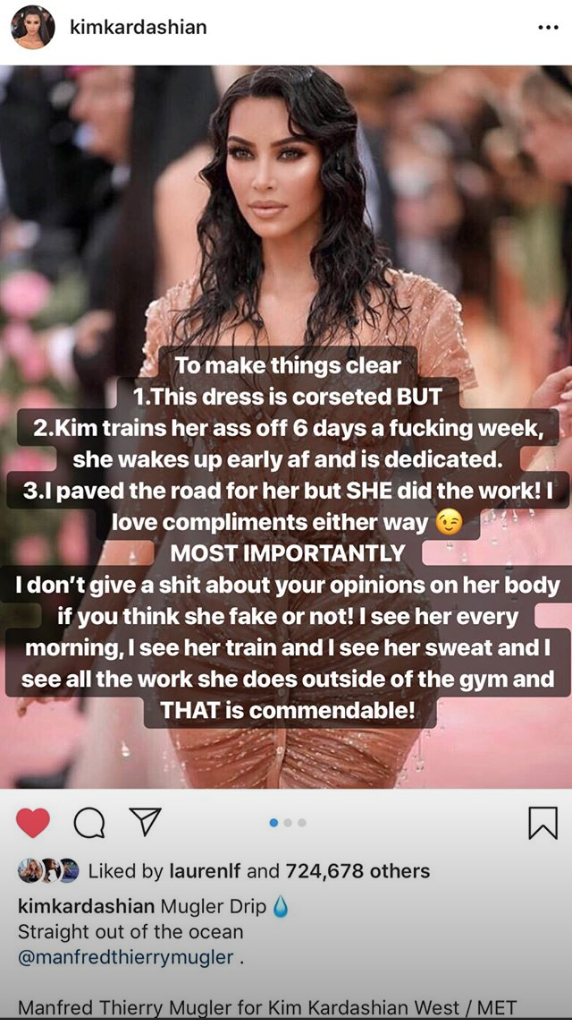 So I guess that's that on that.