Here's How Kim Kardashian Gets Her Bod, According To Her Trainer
Damn.
We all know Kim Kardashian: Reality TV star, social media influencer, haver of amazing bod.
And thanks to Keeping Up With The Kardashians, we also now know the woman in charge of sculpting her perfectly toned curves: fitness coach Melissa Alcantara.
According to a Season 14 episode, Kim found Melissa on Instagram, while ogling her before-and-after posts.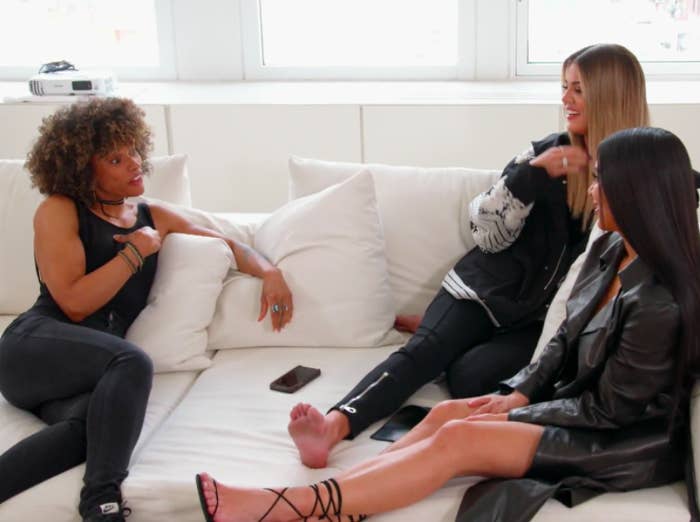 The best part about Kim's Instagram discovery? If you also want to get ripped, it means you need look no further for workout tips than Melissa's Instagram account. 💪
To get sculpted, Melissa approaches her training with a nutrition-first mindset, stressing a balanced diet including "good carbs", limited alcohol consumption, and a gallon of water a day.
Melissa encourages a heavy dose of strength training, including leg days that involve deadlifts, calf raises, and squats.
Melissa's fitness journey started after she gave birth to her daughter seven years ago.
Get it, ladies. Y'all are strong AF. 💪