Kim Kardashian and Ariana Grande have been friends for some time. Almost four years ago, they interacted via the comments section of an Instagram post that recently started to recirculate online.
We're seeing and hearing about it again because of the post's subject matter: Pete Davidson, the Saturday Night Live comedian previously engaged to Ariana who's now currently dating Kim.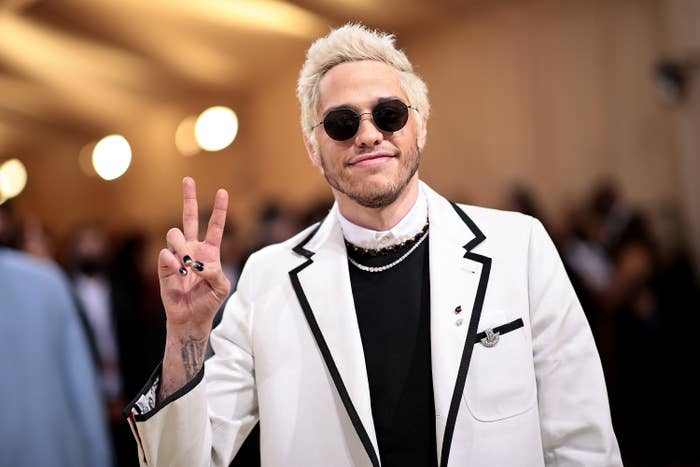 "Pete Davidson," you may recall, is also the title of a track from Ariana's 2018 record Sweetener.
Anyway! Kim shared this photo of herself on Instagram right around the time Sweetener was released, and the caption pulled directly from that first verse of Ariana's song about Pete. "Universe must have my back," wrote the SKIMS founder.
Ariana hopped into the post's comments to add another line from the verse. "Fell from the sky into my lap," she commented.

People are flipping out a tiny bit on social media right now because reading Kim and Ariana's exchange, in the context of Pete's current relationship status, just hits differently.
These days, there seems to be just as much love between Kim and Ariana, as the pop star recently gifted the reality TV personality with some goodies from her R.E.M. Beauty line.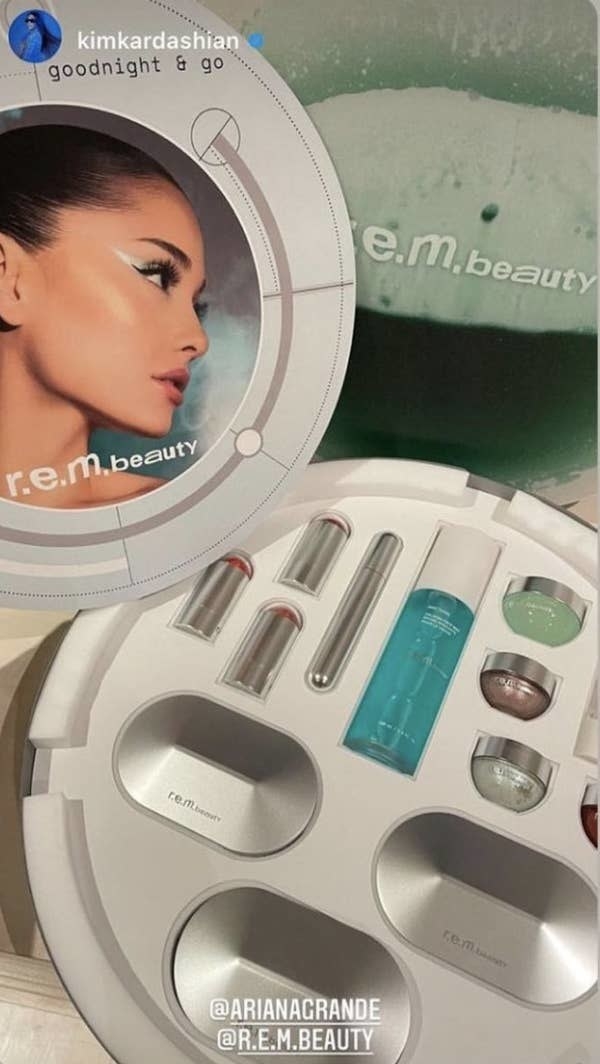 I'm obsessed with their friendship.