For context, Ariana and Pete had a whirlwind engagement for five months back in 2018. Meanwhile, Kim is currently dating Pete — and has been since around November of last year.
That being said, Kim and Ariana have their own history together. Kim and North West went backstage at Ariana's concert in 2017, and Kim even captioned an Instagram post with lyrics from Ari's song, "Pete Davidson." Plus, in wider Kardashian lore, who could forget Kris Jenner's cameo in the "thank u, next" music video?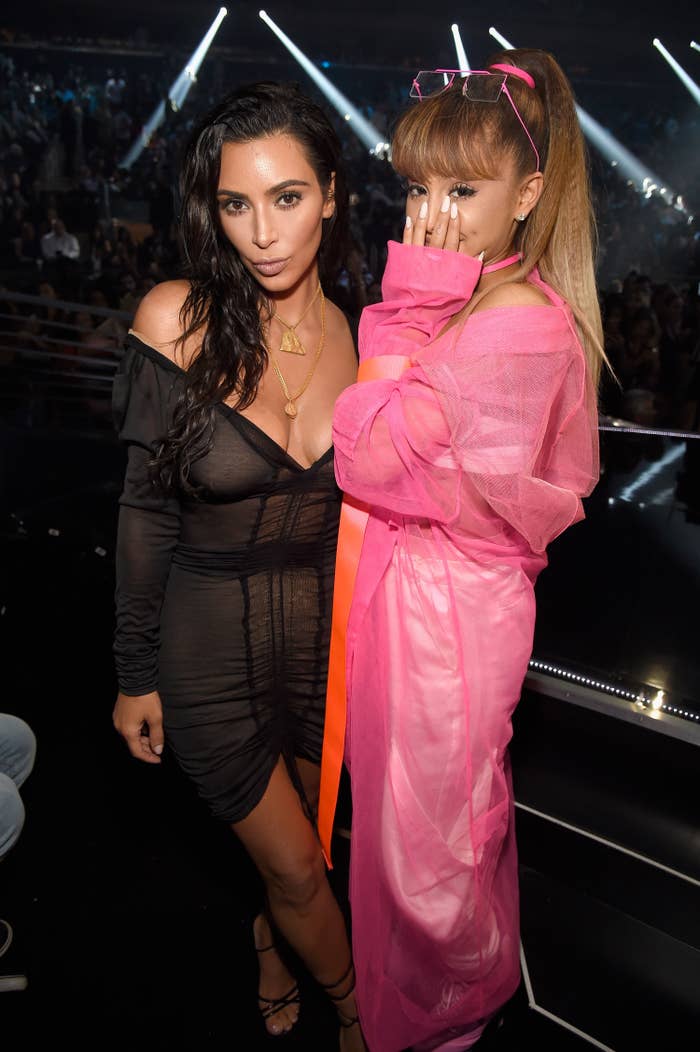 WELL, looks like things are still pretty chill between the two*, because Kim took to her story to share a PR package sent from Ariana's R.E.M. Beauty:
Which Ariana shared on her own story: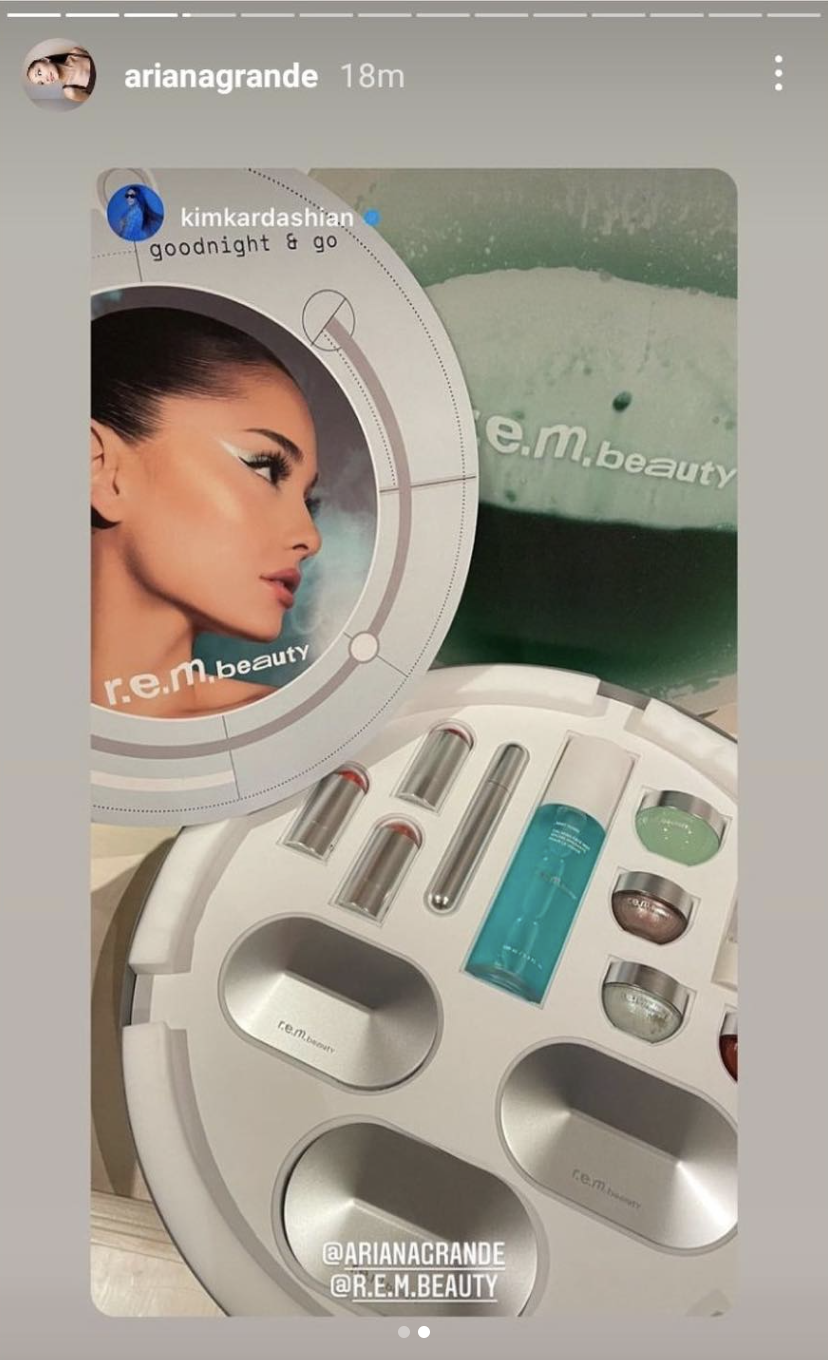 Given that Ariana said that she started "crying her eyes out" after receiving a giant Kylie Cosmetics PR package on her appearance on Keeping Up with the Kardashians, we can ONLY IMAGINE the emotional rollercoaster that happened behind these Instagram stories.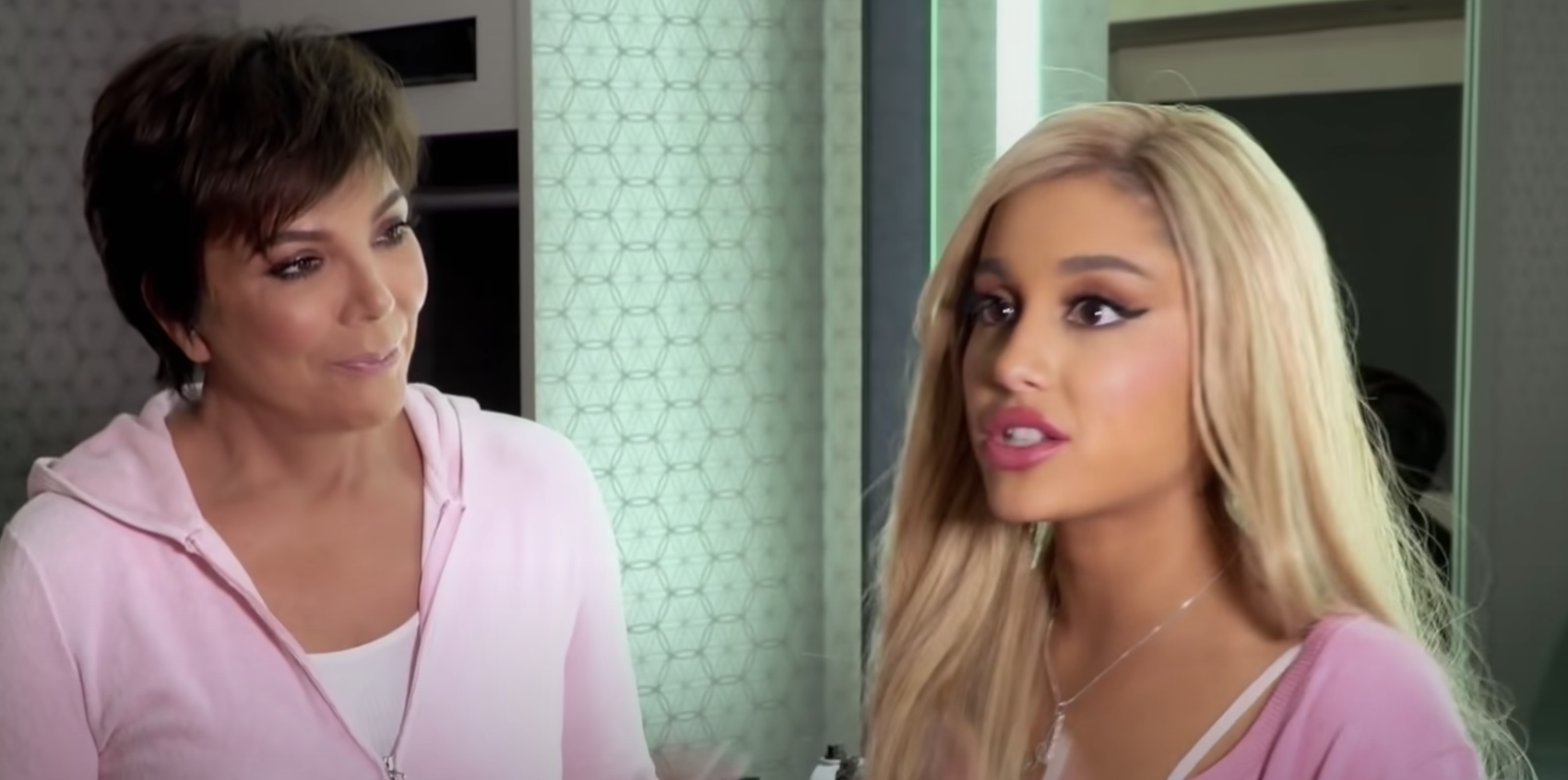 I know this is the information everyone needed to go about their day, so you're all welcome!!!!