It sounds like Jonah Hill and Leonardo DiCaprio spent quite a bit of time together while filming Don't Look Up, both including and outside of all those scenes where Jonah supremely roasted his costar as the movie universe's Birkin-bag-clad Chief of Staff.
Jonah and Leo led the ensemble cast of Netflix's apocalyptic comedy-drama alongside Jennifer Lawrence, Rob Morgan, Meryl Streep, Timothée Chalamet, and more. We've heard stories from many of them about Don't Look Up's unique production experience, since they made it in the midst of the pandemic.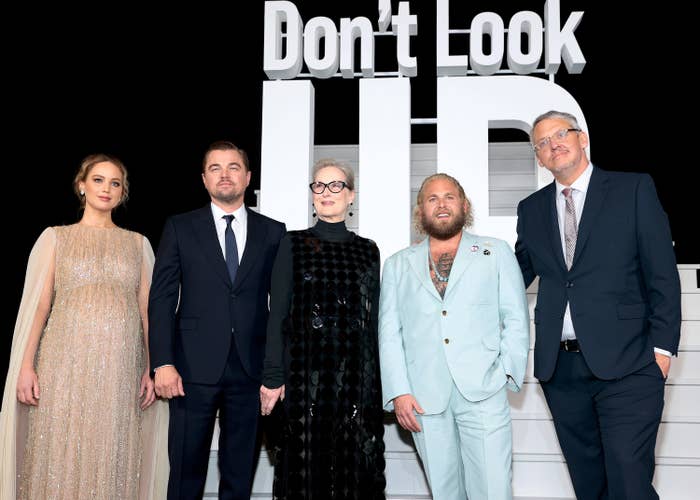 While others, like Jennifer and Meryl, have shared darker anecdotes about living in isolation while filming was underway, Jonah recently shared a cheerier lockdown memory that's very entertaining for us to imagine.
"While in lockdown, during the making of the movie, Leonardo DiCaprio and I decided to live together in Boston," Jonah explained during an interview with W Magazine. "We couldn't go to restaurants, so we lived in a house together and watched tons of films."
They also apparently watched The Mandalorian, the widely acclaimed Disney+ live-action series that builds on the Star Wars franchise. Suffice to say, it wasn't Jonah's idea.
"I used to have a rule: If it didn't happen or it couldn't happen, then I just wasn't interested, because I would lose focus," he said, referencing his genre preferences as a pop culture consumer. Basically, an intergalactic fantasy series would probably not be his first choice for a movie or TV night, but according to Jonah, Leo insisted.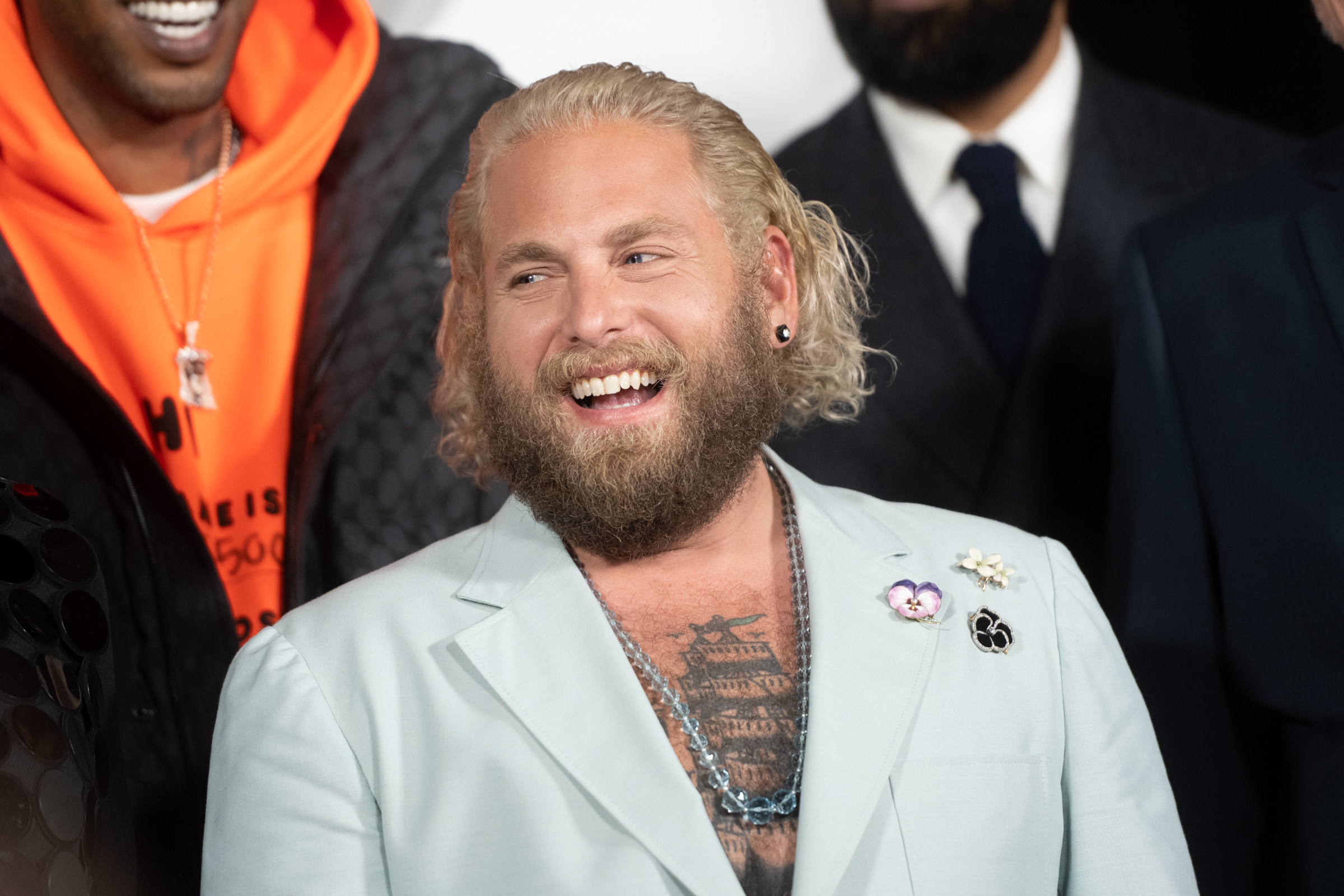 "Leo made me watch The Mandalorian when we were making Don't Look Up," he recalled.
"And it was like, Baby Yoda was so cute, but I just didn't give a fuck because I didn't know anything that it was about."