Jennifer Lawrence has a new movie coming out, the Adam McKay comedy Don't Look Up — and it sounds like she had a few mishaps during the making of it.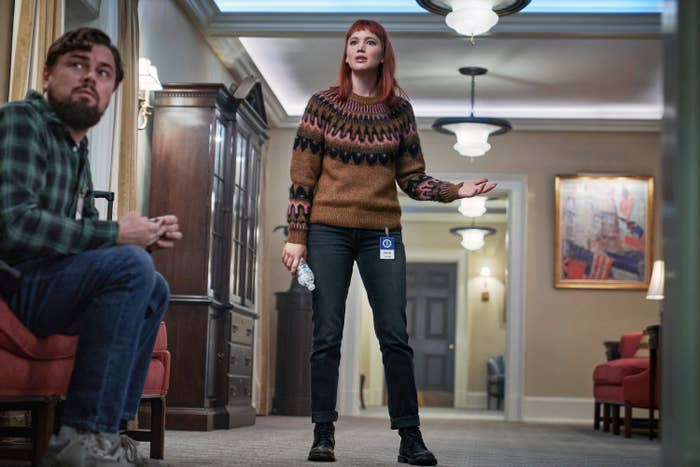 During a panel interview for the film's premiere, the actor revealed that she lost a freaking tooth in the beginning of the film's production when one of her veneers fell off.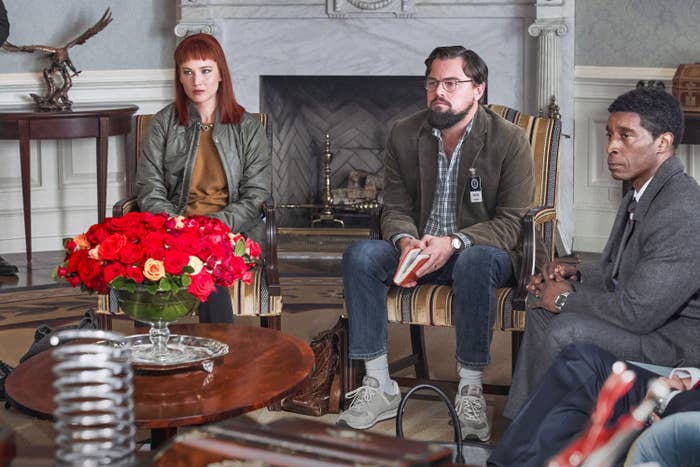 "I lost a tooth pretty early in the filming," she explained. "And I couldn't go to the dentist until the end of the movie, so I had to film most of the movie toothless."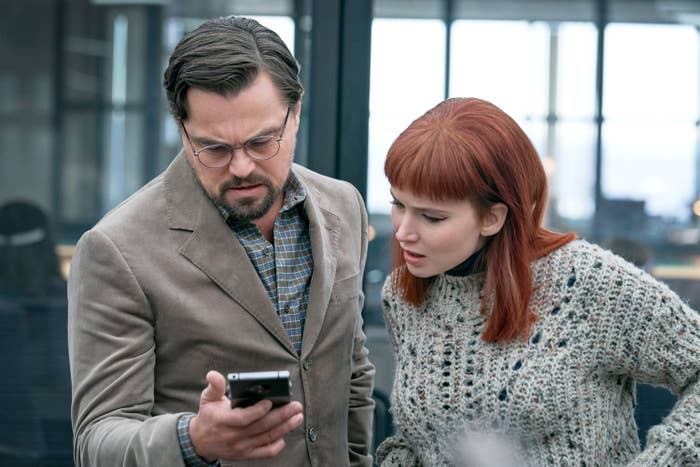 In case you didn't know, the lost veneer wasn't the only mishap J. Law encountered while making Don't Look Up. She also swallowed the nose ring her character wears "many times" and, at one point, spit it out in front of costar Leonardo DiCaprio.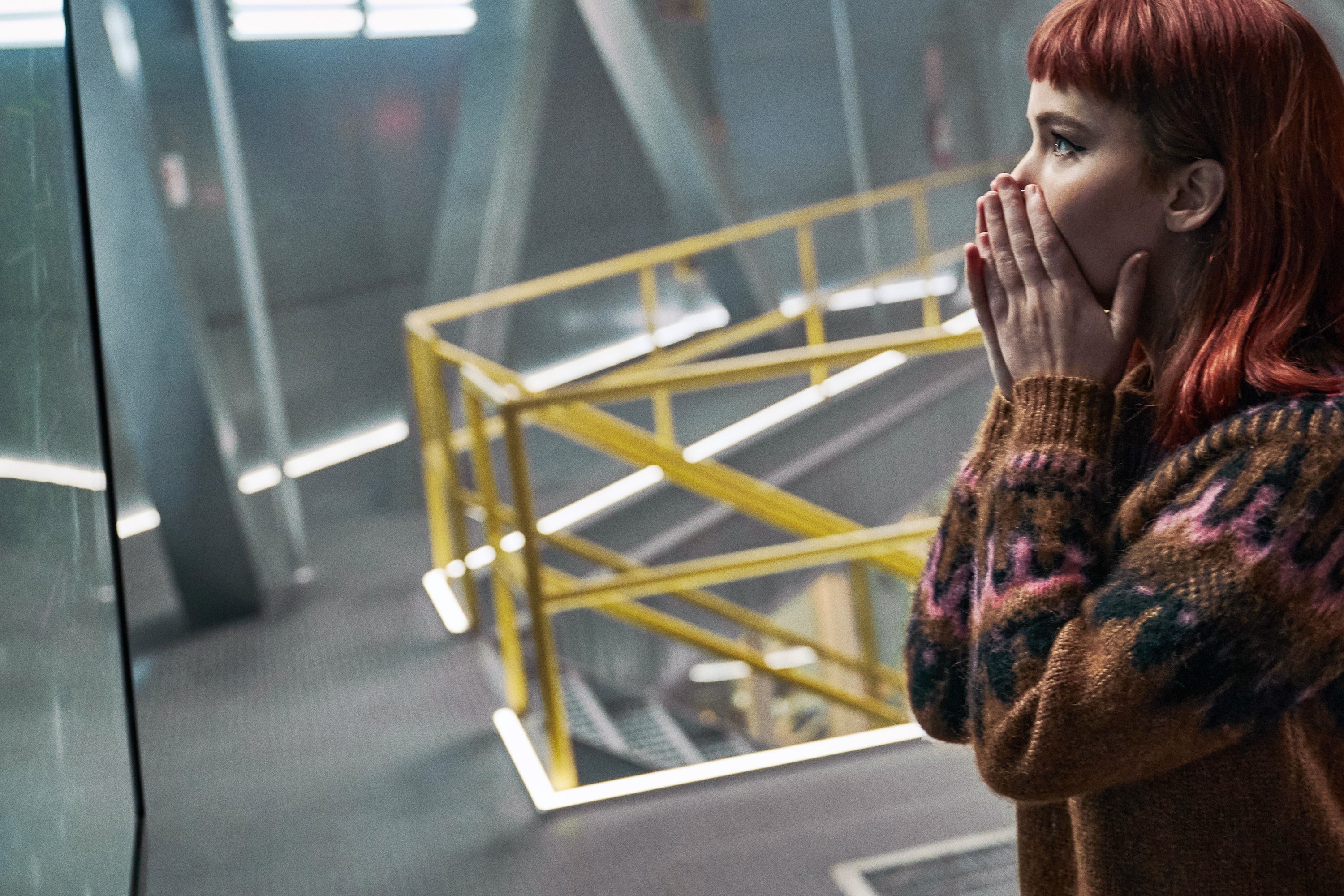 "One is a magnet," she explained. "And many, many times I accidentally inhaled said magnet and had to spit it out in front of Leonardo DiCaprio."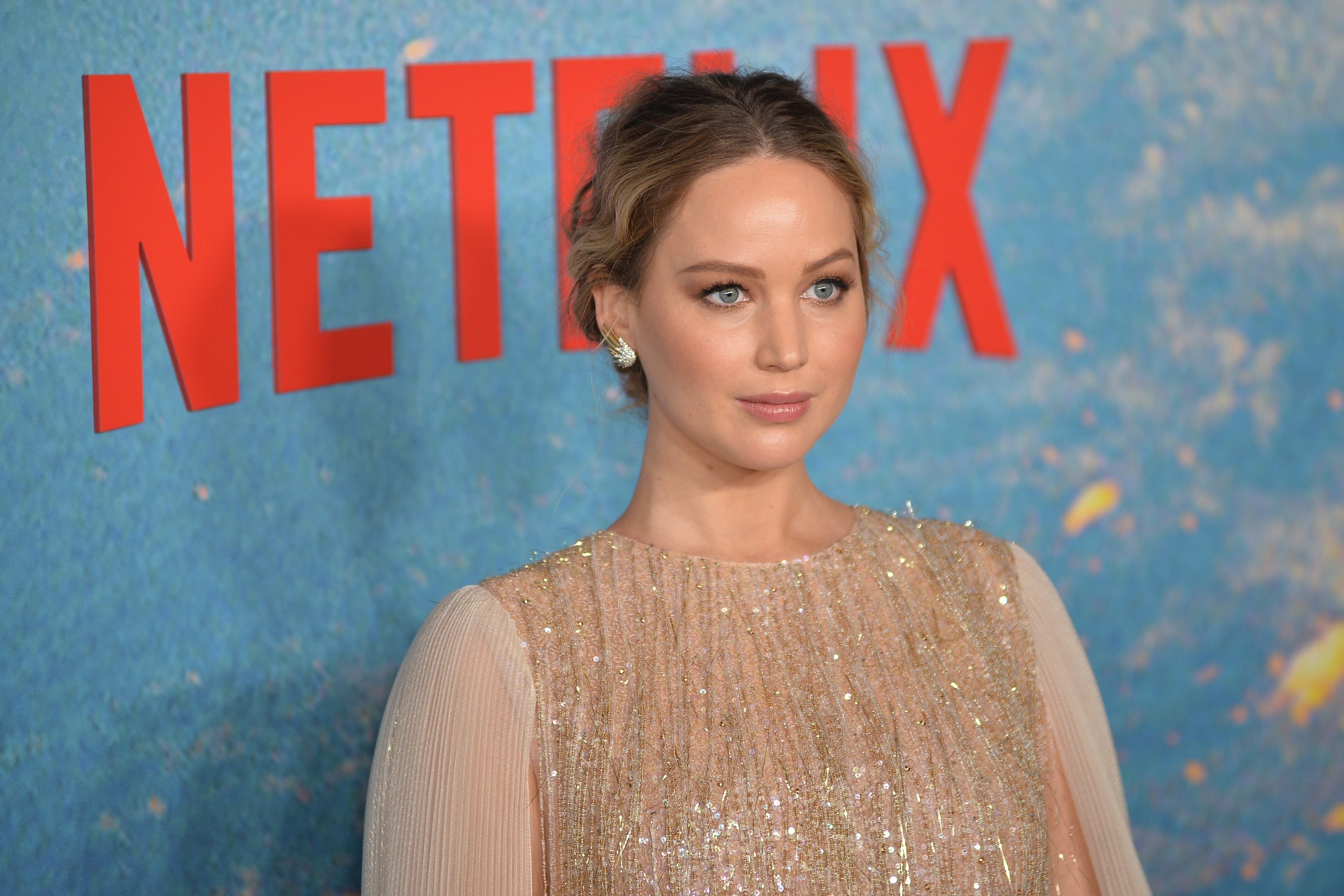 Even worse: She was reportedly struck in the face with glass in an on-set accident that caused production to shut down for the day.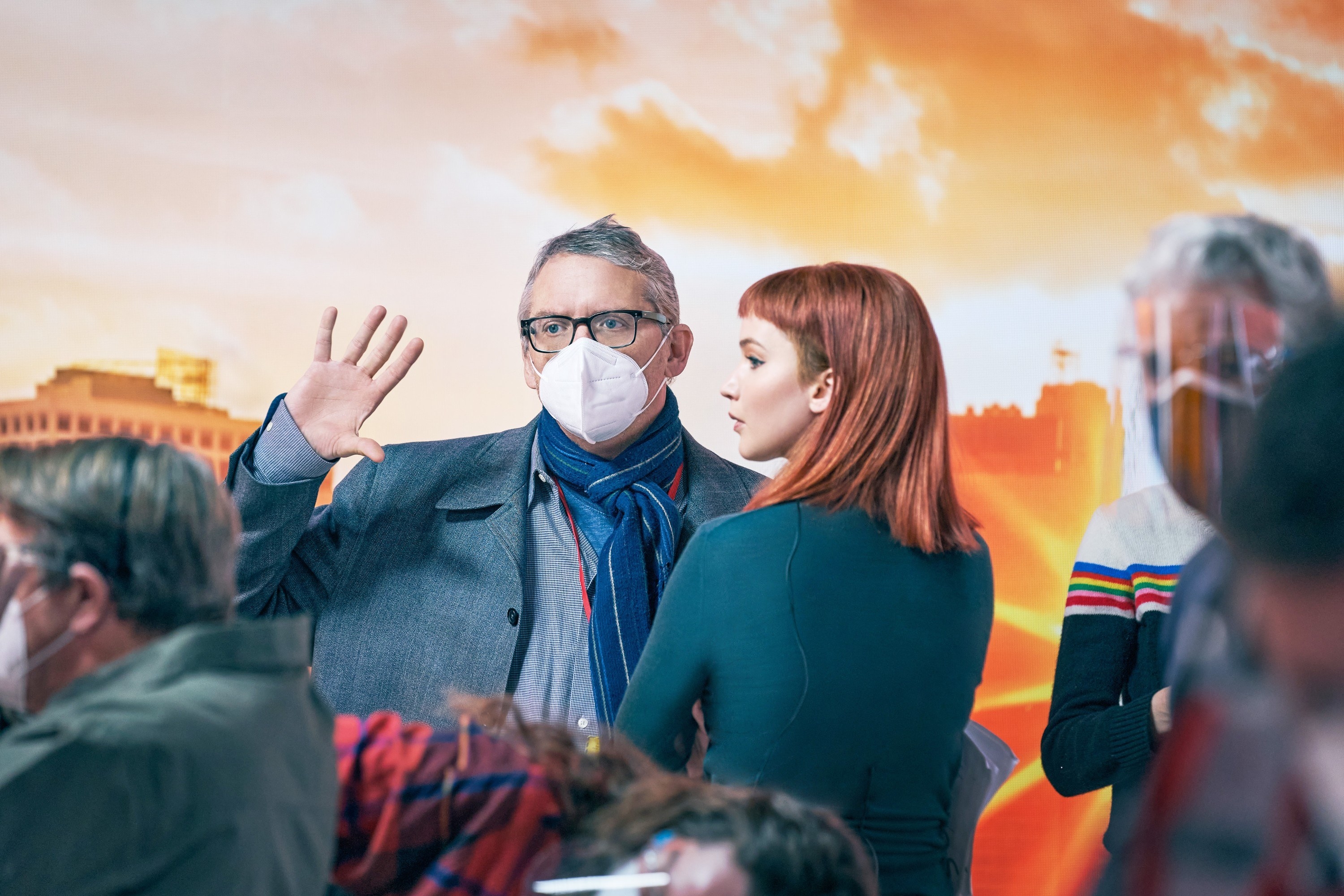 Jeez Louise. Well, we'll get to see the results of all that hardship when Don't Look Up hits theaters this Friday. (It'll be on Netflix on Christmas Eve.)