Less than a year after welcoming her first child, Khai, with Zayn Malik last September, Gigi Hadid's runway career is back in full force.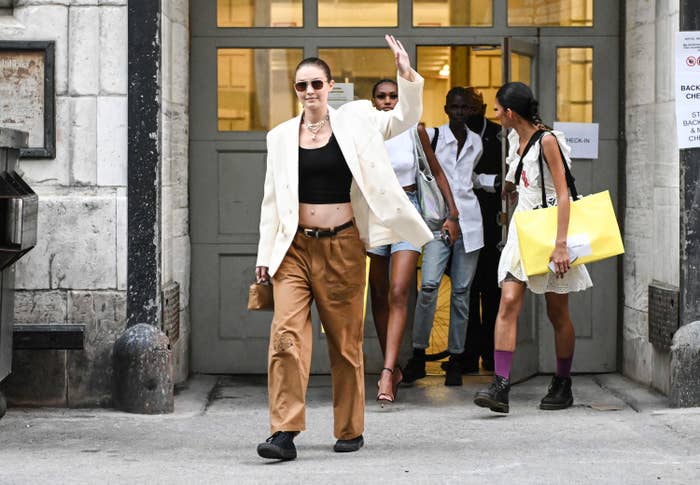 The supermodel, whose initial runway return came about six months after Khai's birth, was one of the most notable names to walk in Marc Jacobs' widely anticipated show at the New York Public Library on Monday.
She wore an oversized coat and sequined skirt on the NYPL's makeshift catwalk this week. It was wildly glamorous.
Kaia Gerber was also featured in the runway lineup, which debuted Marc Jacobs' latest collection ahead of the fall-winter season. The event marked a comeback for the designer, who hadn't released a new garment line since the pandemic began. Gigi appeared in his final, pre-COVID show.
"On the journey back to doing what we love most, in the wake of immeasurable loss, loneliness, fear, anxiety and uncertainty, I am reminded of why creativity is so vital to our existence," wrote Marc Jacobs in a statement released before the show on Monday.
With vaccine distribution allowing the fashion industry to steadily resume in-person events, we can probably expect to see Gigi on more runways like this one going forward. Excited? Me too.