If you live in New York or know someone who does, then you might already have experience with stick-and-poke tattooing, which is very trendy right now. Even Olivia Colman has some DIY ink, thanks to Dakota Johnson.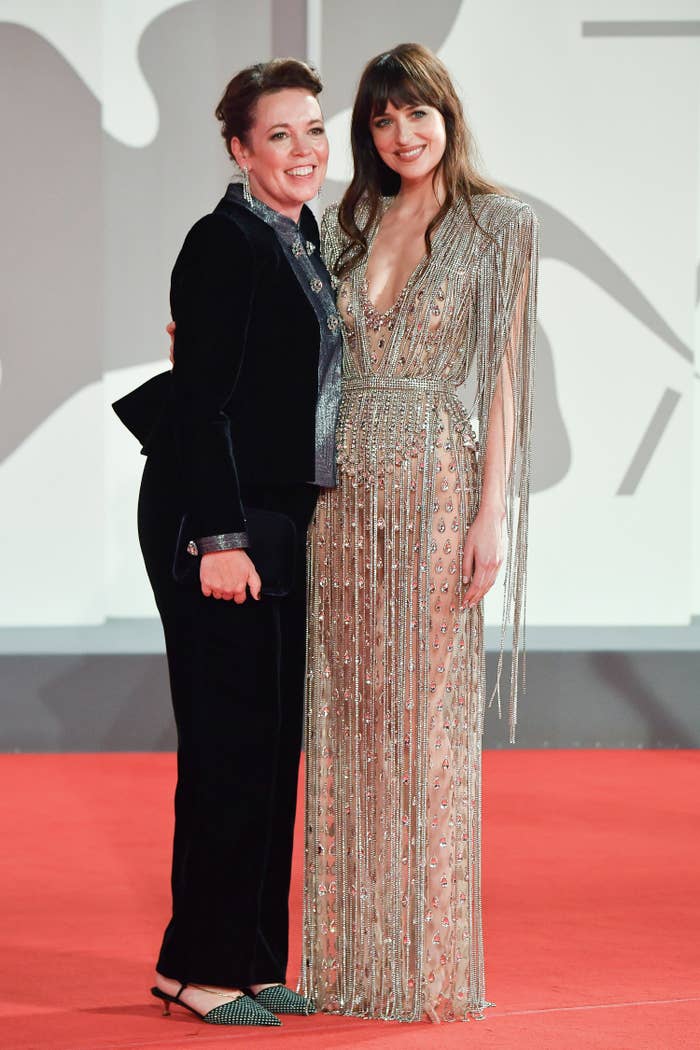 The actors, friends, and costars recounted an evening in October, when Dakota gave Olivia her first tattoo in a NYC hotel room, during a recent interview with Town & Country.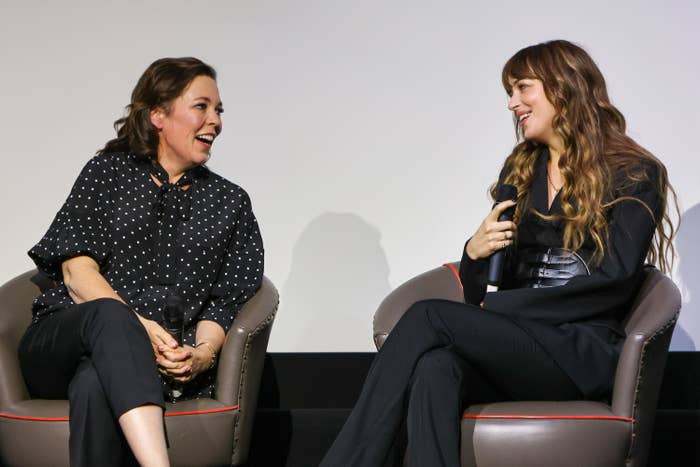 JSYK, they play opposite each other in The Lost Daughter, an upcoming movie that marks Maggie Gyllenhaal's feature directorial debut and is based on Elena Ferrante's novel of the same name.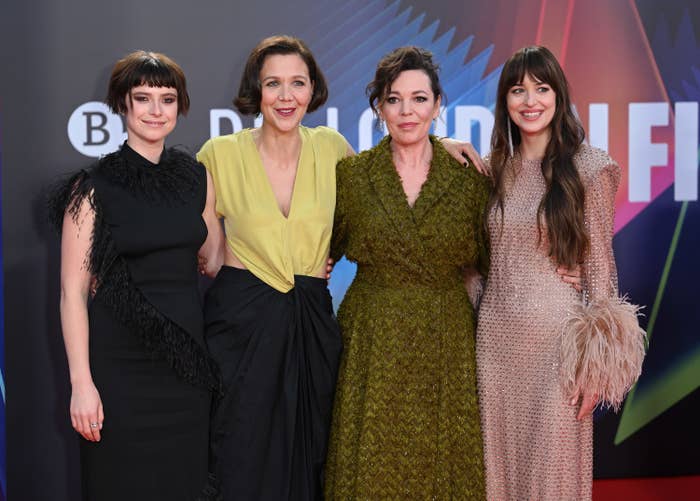 The Lost Daughter screened at multiple film festivals this fall, after which the cast and crew celebrated their COVID-19 vaccine statuses by throwing regular "dance parties," according to Dakota.
"The thing is, people are not behaving normally. If you go to a party, you fucking rage," she said. So, following The Lost Daughter's premiere at the New York Film Festival, the team jammed to Talking Heads and the Cranberries at a Soho venue before Dakota and Olivia moved on to more artistic festivities.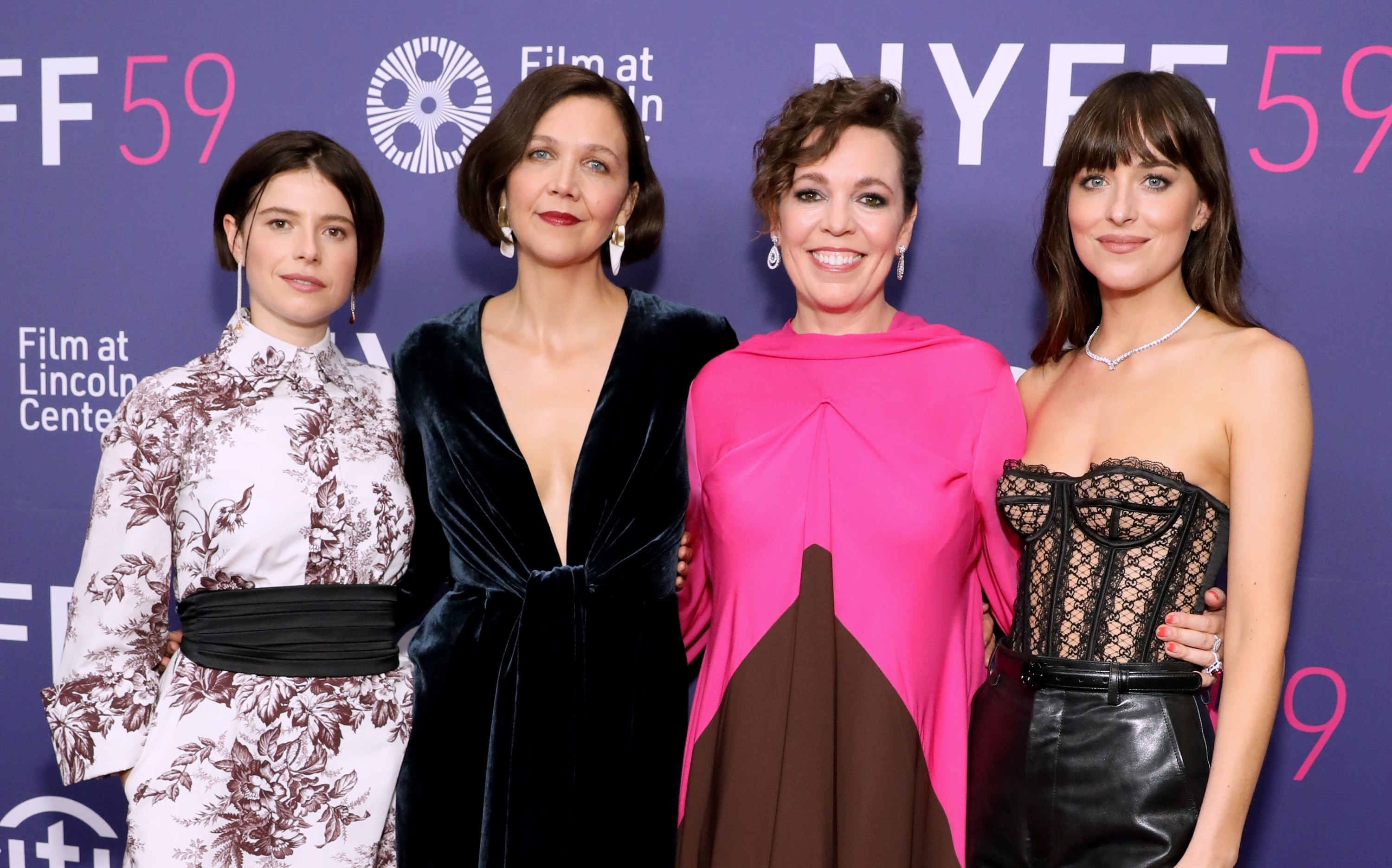 "Maybe it was me being completely seduced by this gorgeous person and wanting her to think I was cool," Olivia said of allowing Dakota to draw her first-ever tattoo using a stick-and-poke kit. "Or maybe it was my midlife crisis."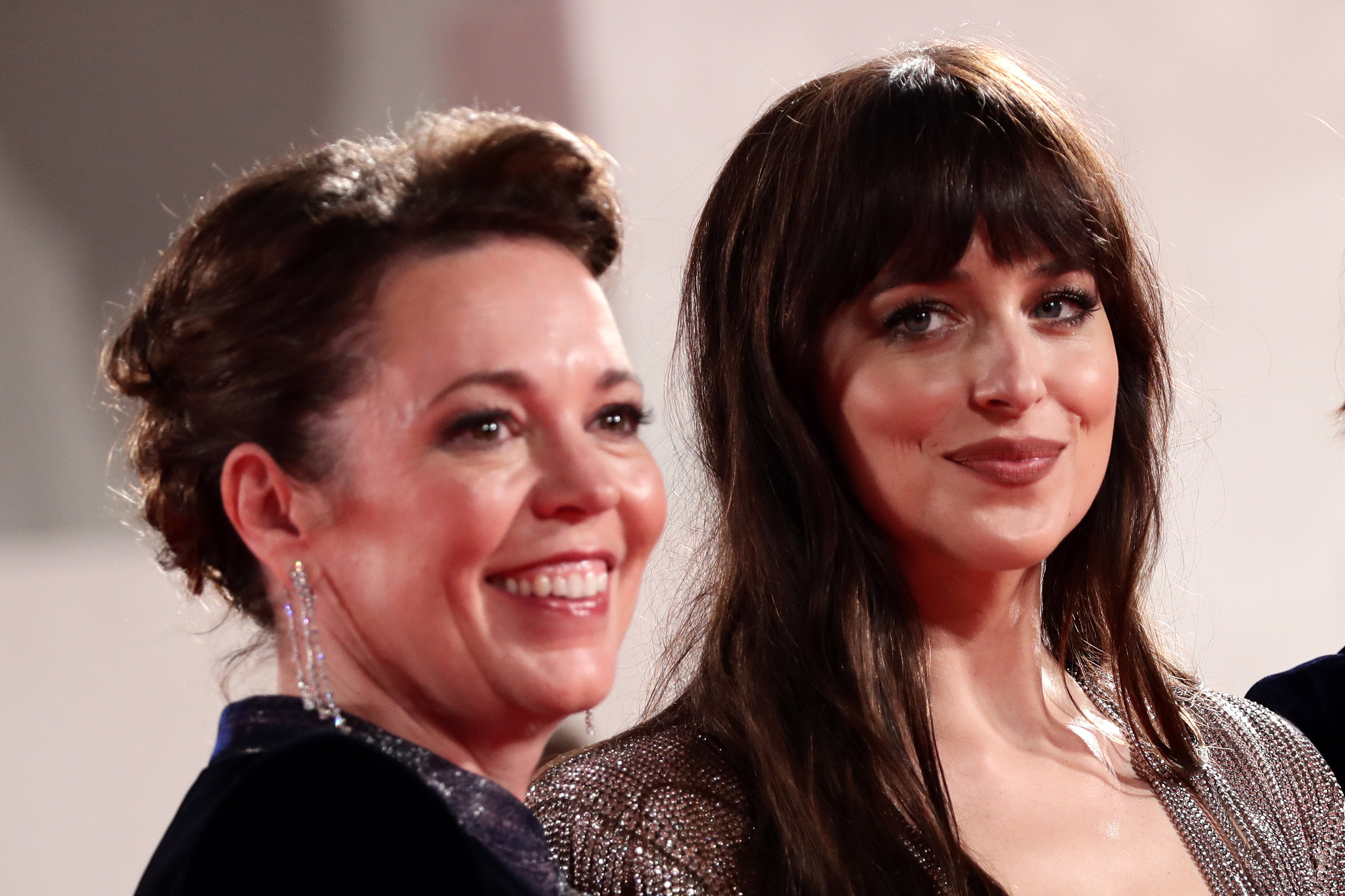 Dakota declared herself a "big fan" of tattoos during an appearance on The Late Late Show with James Corden back in January, as she had "11 or 12" at the time. One of them, which says "I love you," is a stick-and-poke design that the actor gave herself at least a year earlier.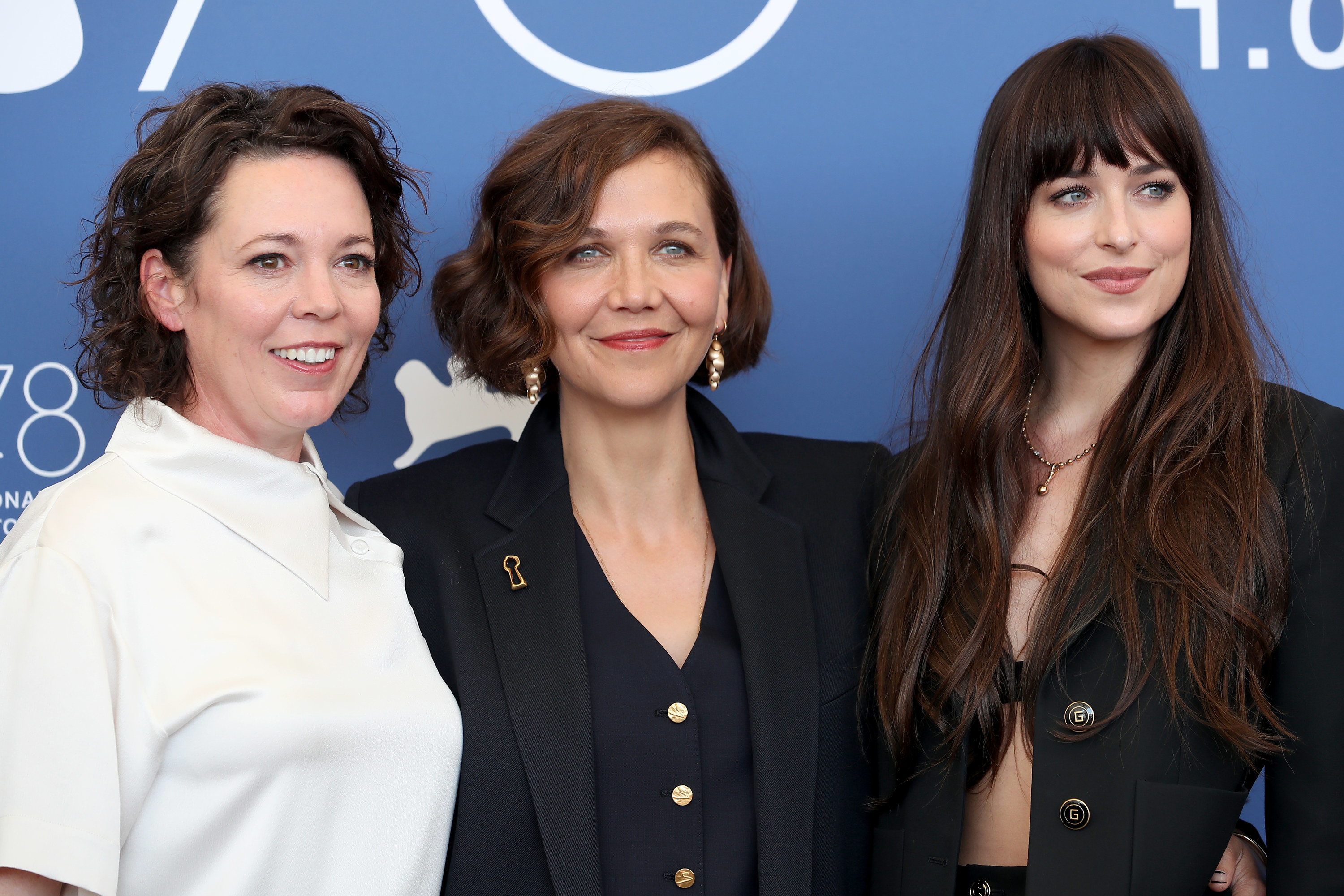 So, Olivia, when are we going to see Dakota's handiwork?!
The Lost Daughter is out for limited release on Dec. 17 before it becomes available to stream on Netflix Dec. 31.