With the Happier Than Ever world tour now in full swing, people all across Europe and North America are heading to their local arenas to watch Billie Eilish perform.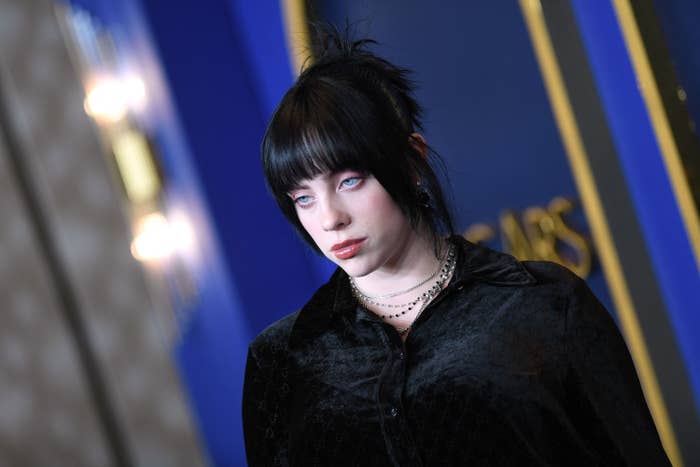 At one of her recent shows in Chicago, the audience included at least two faces you'll probably recognize. Deepti Vempati and Kyle Abrams, of Love Is Blind fame, attended the concert together.
Those who tuned in already know that Deepti and Kyle appeared on the reality series' second season, which premiered on Netflix last month. Although they didn't end up together during filming, they've since started to explore a romantic connection that originated on the set.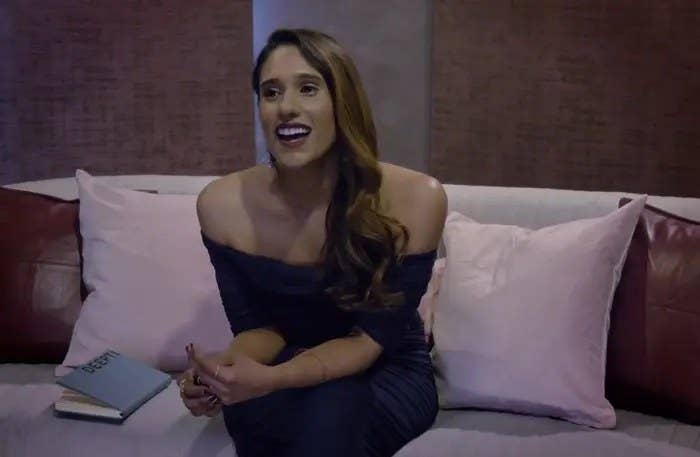 Anyway, Deepti and Kyle attended Billie's Happier Than Ever tour the other night and posted about their evening on social media. Deepti's Instagram story clip was notably sweet all on its own, as she captioned it, "Oh, I'm def happier than ever."
We see you, Deepti! And so did Billie, who apparently followed Season 2 of Love Is Blind just like we did.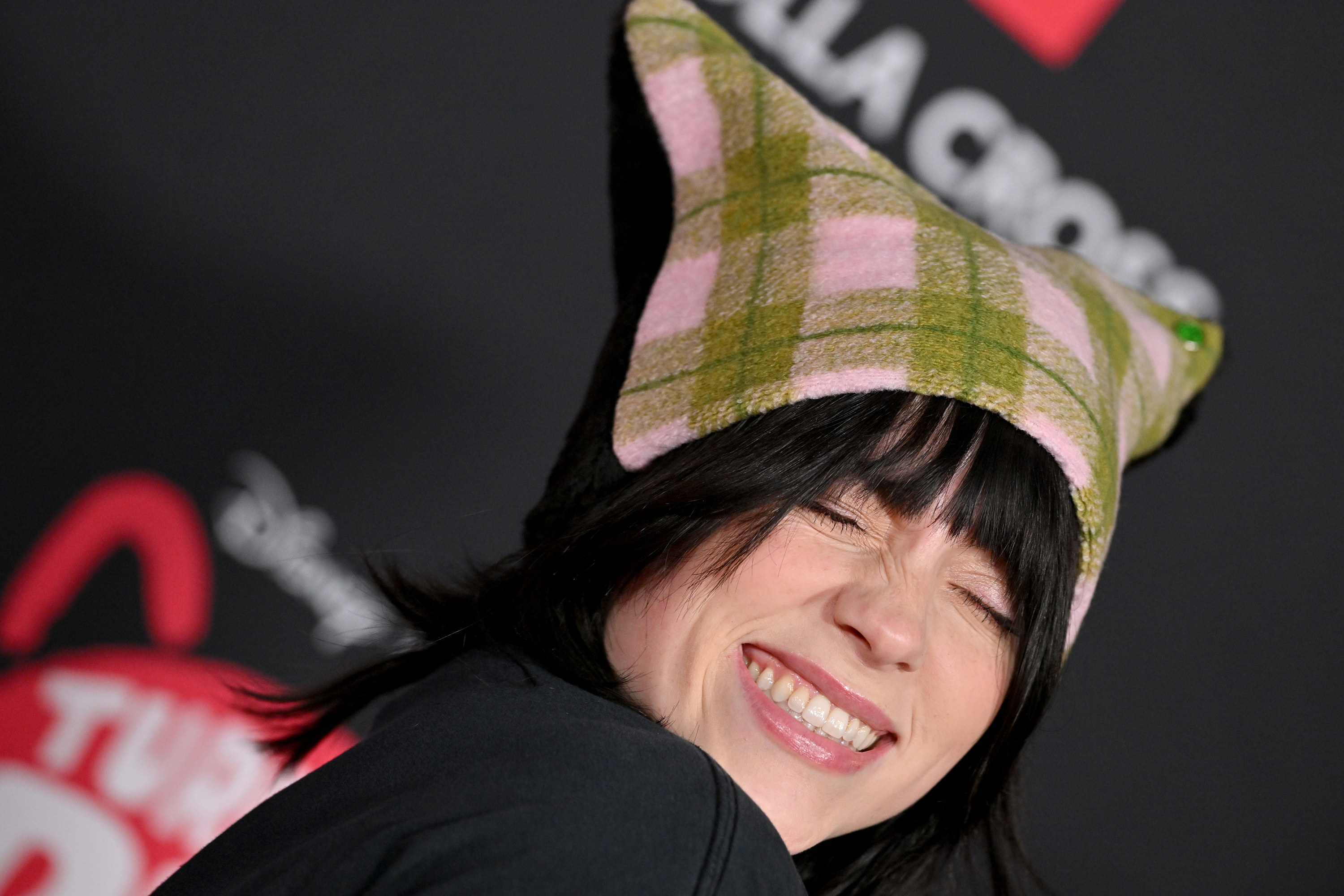 The Grammy winner reposted Deepti's Instagram video to her own story yesterday and added a quick shoutout to the Love Is Blind fan favorite in her caption.
"Deeptiiiii," Billie wrote alongside a crying face emoji.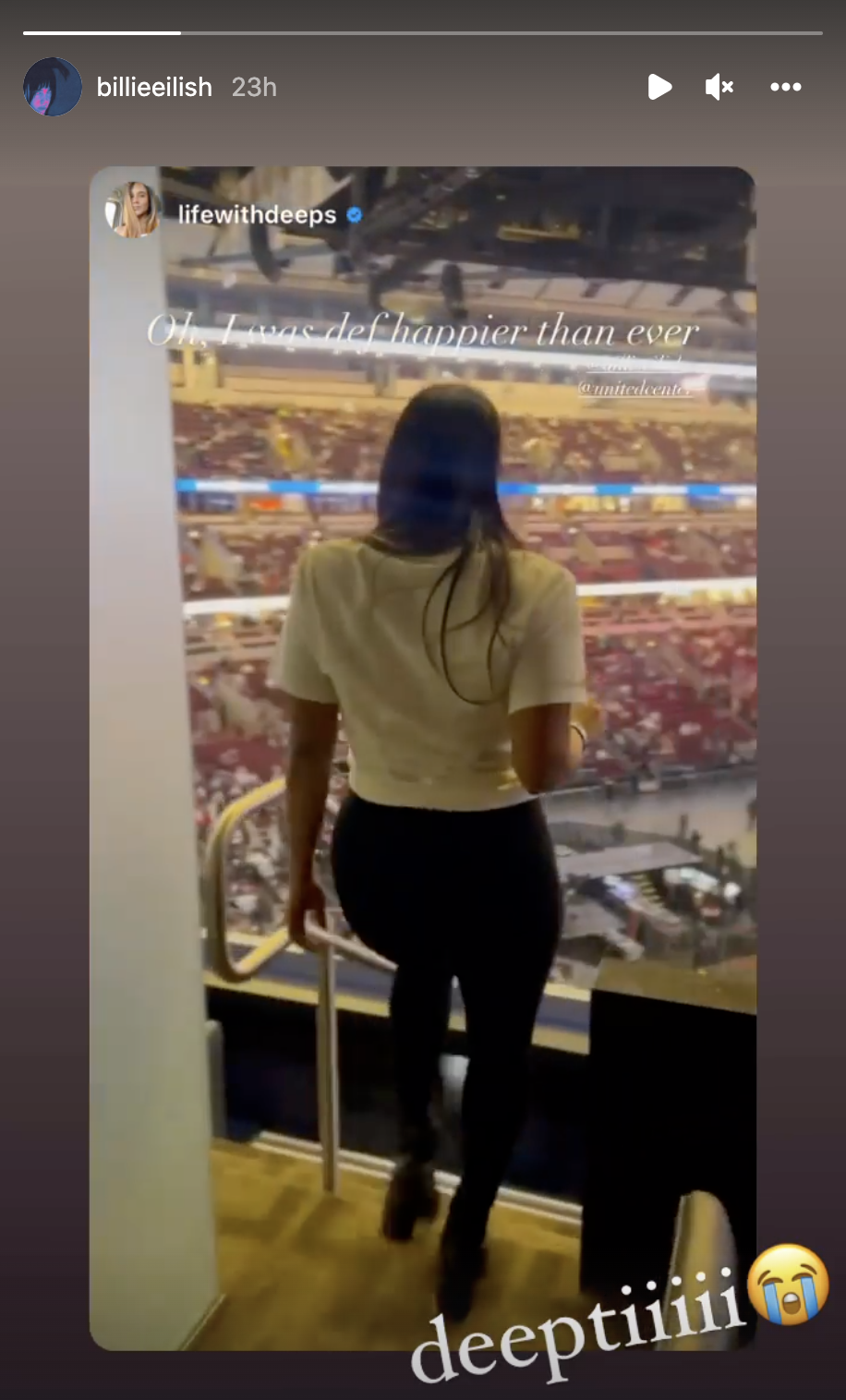 "OMG, crying happy tears," Deepti responded in another post shared a few hours later.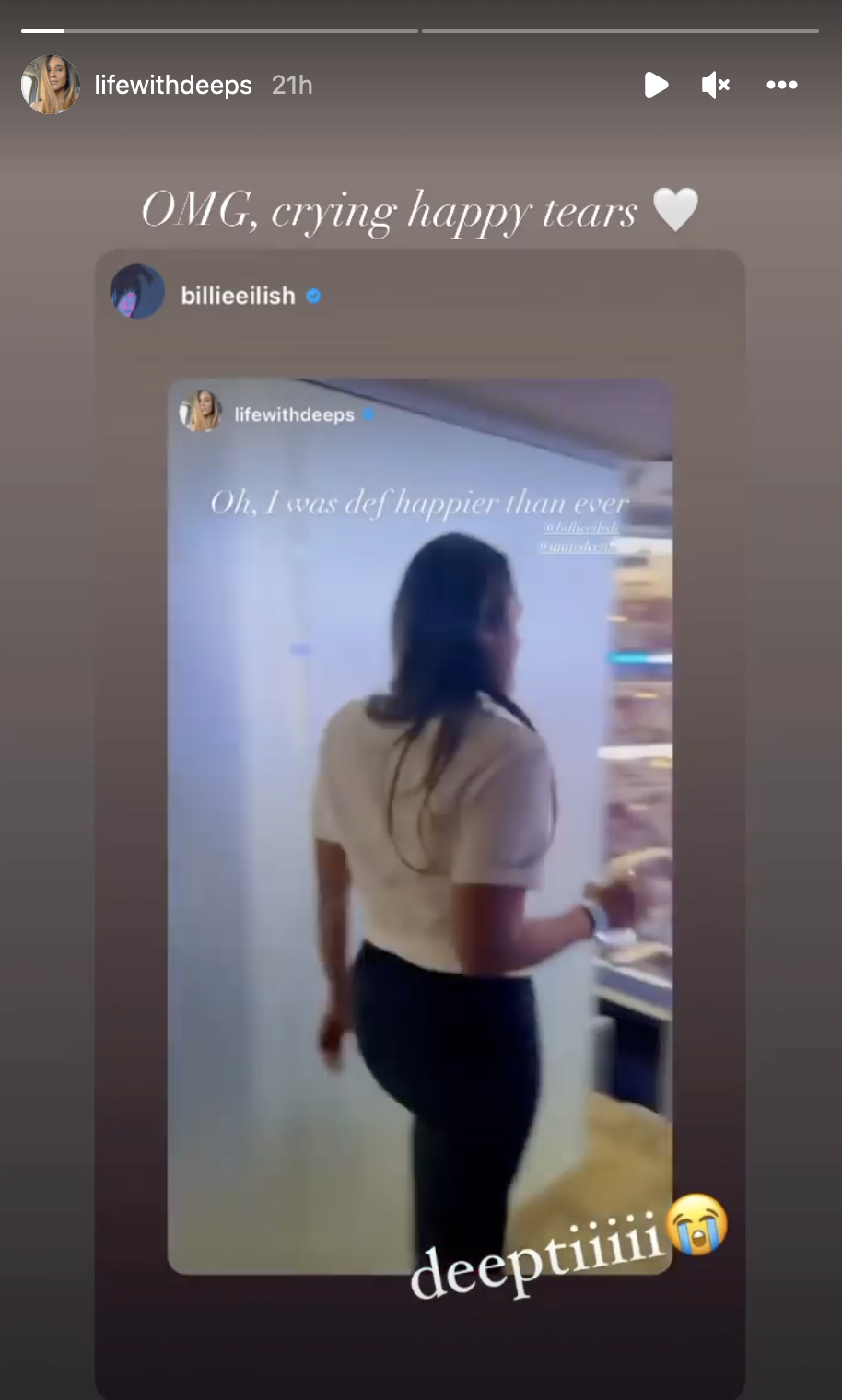 This wasn't the celebrity interaction I expected today, but nonetheless, I'm a big fan.