Angelina Jolie has done it again. The actor, United Nations representative, and mother of six brought two of her children to yet another Hollywood event last night. And, per usual, their group photos were the highlight of the night.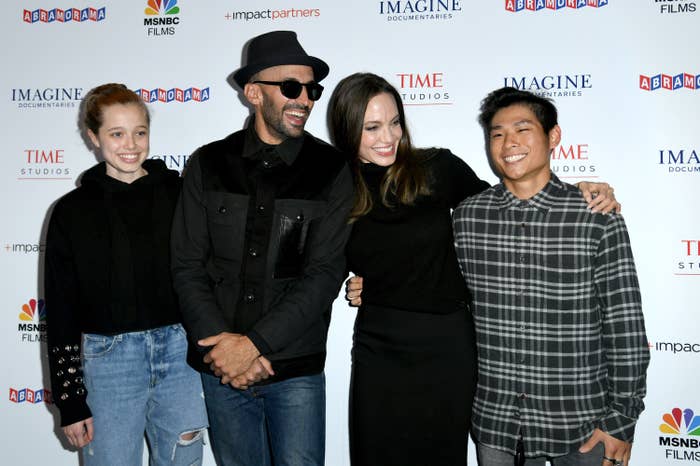 Just weeks after the Jolie-Pitt kids graced us with their presences at various Eternals screenings ahead of the movie's theatrical release this month, Shiloh Jolie-Pitt and Pax Jolie-Pitt — who are 15 and 17 years old now, if you can believe it — joined Angelina at a documentary film premiere in Los Angeles yesterday.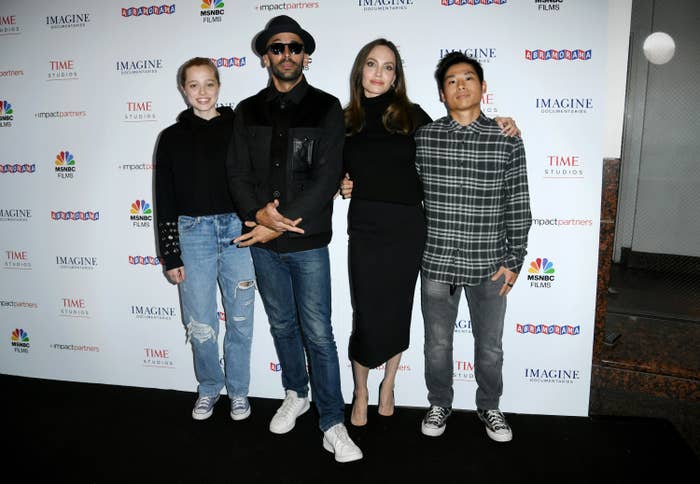 Just look at these smiles!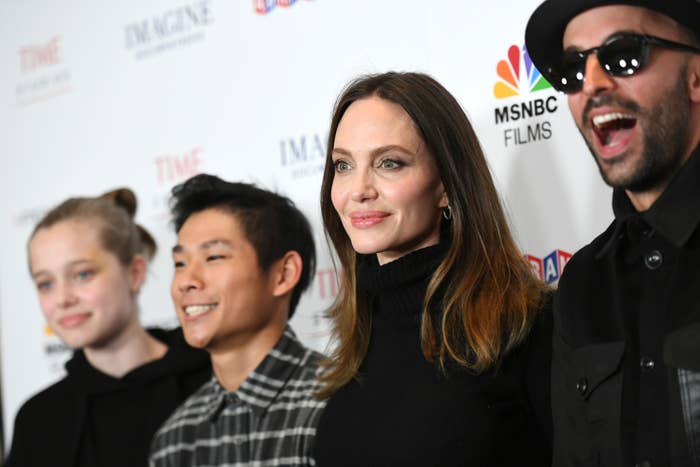 Angelina's children have been stealing the spotlight on red carpets from LA to Rome this season. Please enjoy this photo of Zahara Jolie-Pitt and Shiloh beaming alongside their mom at Rome Film Fest, where Eternals screened at the end of October.
Angelina's eldest daughters also made red carpet appearances this past month along with their siblings Vivienne Jolie-Pitt, Maddox Jolie-Pitt, and Knox Jolie-Pitt.
Look at this family!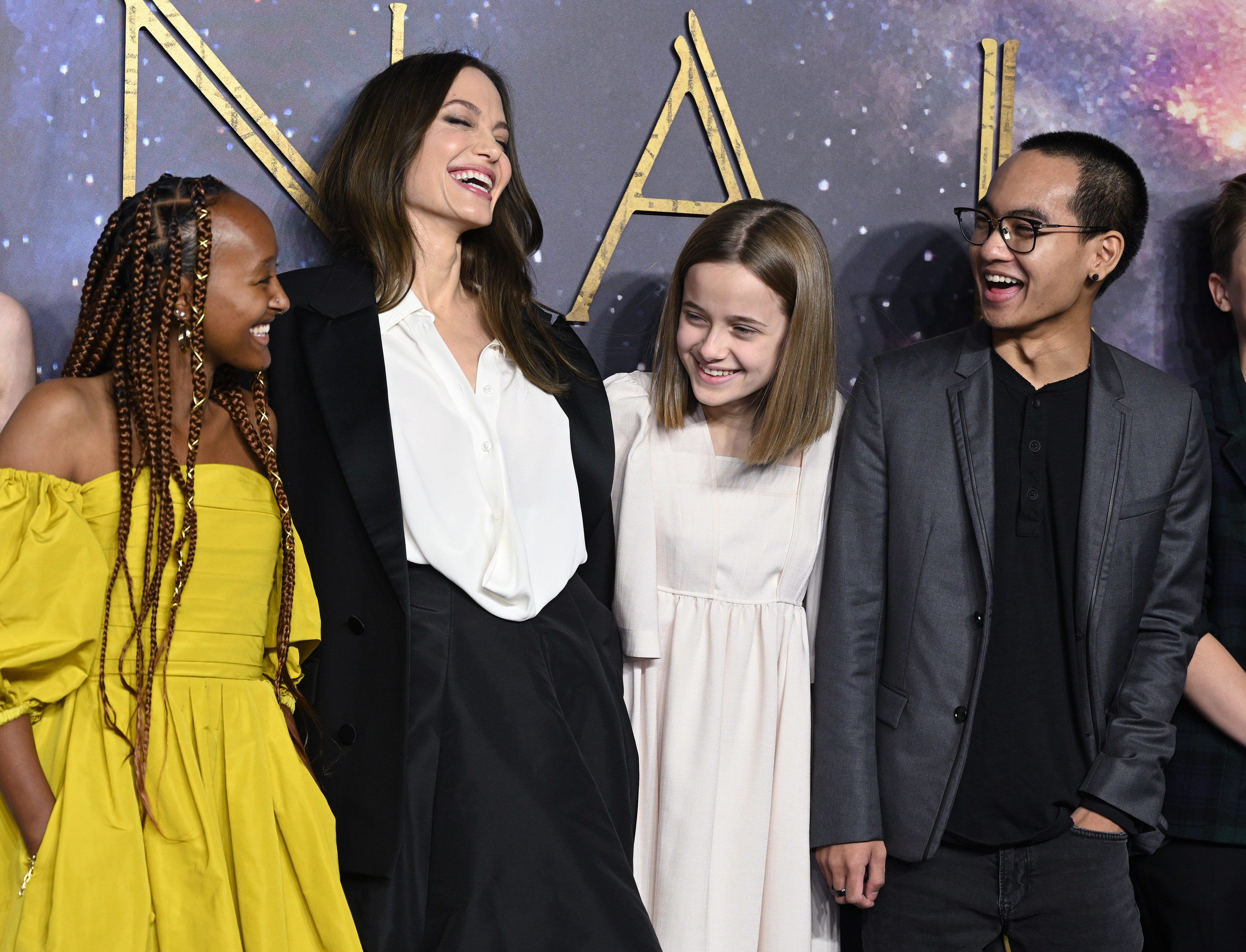 Pax was notably absent from many of the Eternals carpets, so it was especially lovely to see him with Shiloh and Angelina at Paper & Glue this week.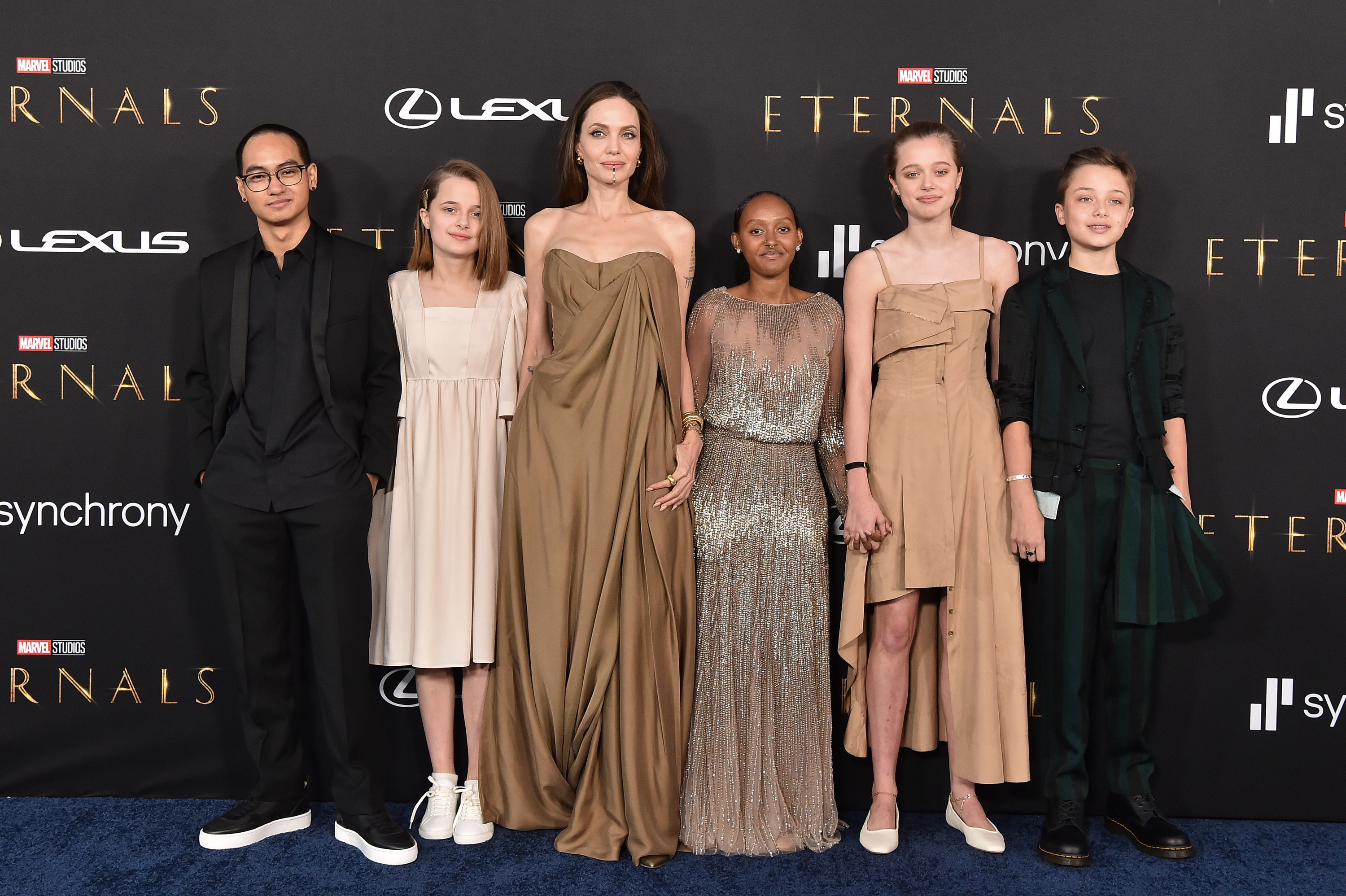 I don't know what we've done to deserve so much wholesome content from the Jolie-Pitt crew lately, but I'm also not keen to ask too many questions. Keep doing what you're doing, y'all. We're happy about it.