We've seen Angelina Jolie grace red carpets from Los Angeles to Rome this month — mostly thanks to her starring role in Marvel's superhero film Eternals, which Nomadland's Chloé Zhao directs — and each appearance has been really special.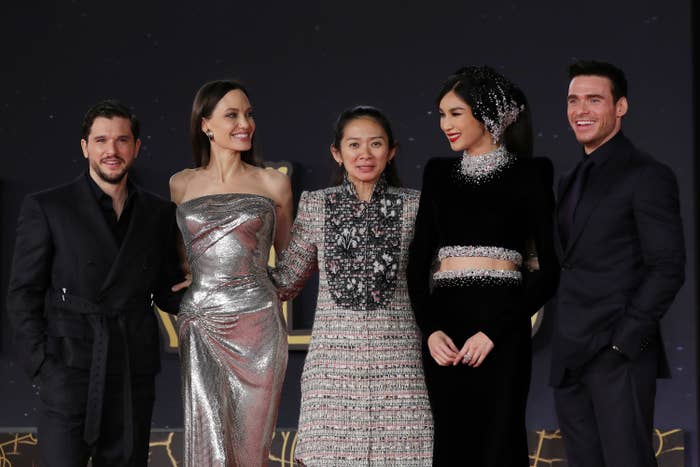 That's largely because, to fans' absolute delight, Angelina's children have accompanied her to multiple Hollywood events recently. During Eternals' premiere in Los Angeles last week, the actor and humanitarian was photographed with six of her seven kids.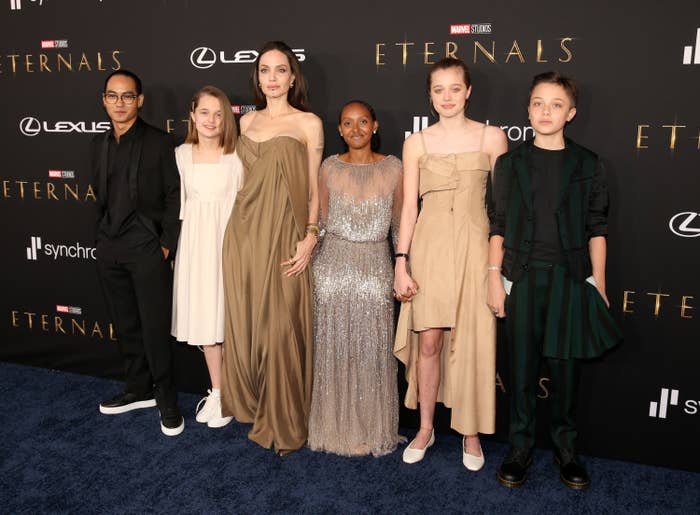 Anyway, Angelina shined on the Eternals carpet once again during the movie's premiere at Rome Film Fest yesterday, as did her eldest daughters, Zahara and Shiloh, who have warmed our hearts at award shows and screenings before.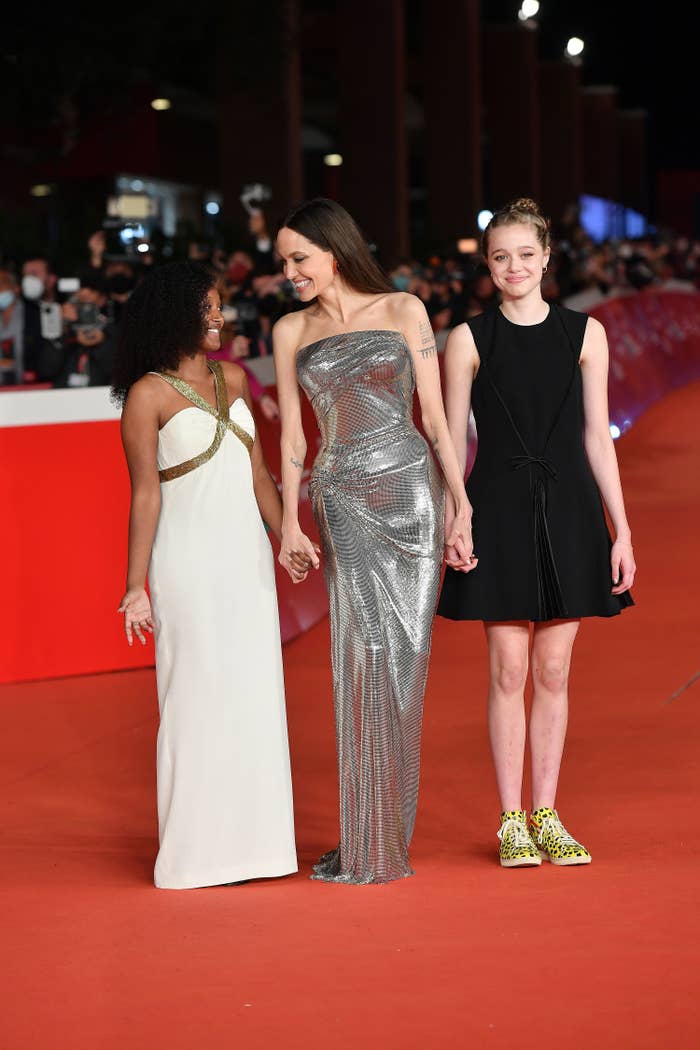 Granted, both young women looked quite a bit older than they did even two years ago on The Breadwinner carpet with Angelina: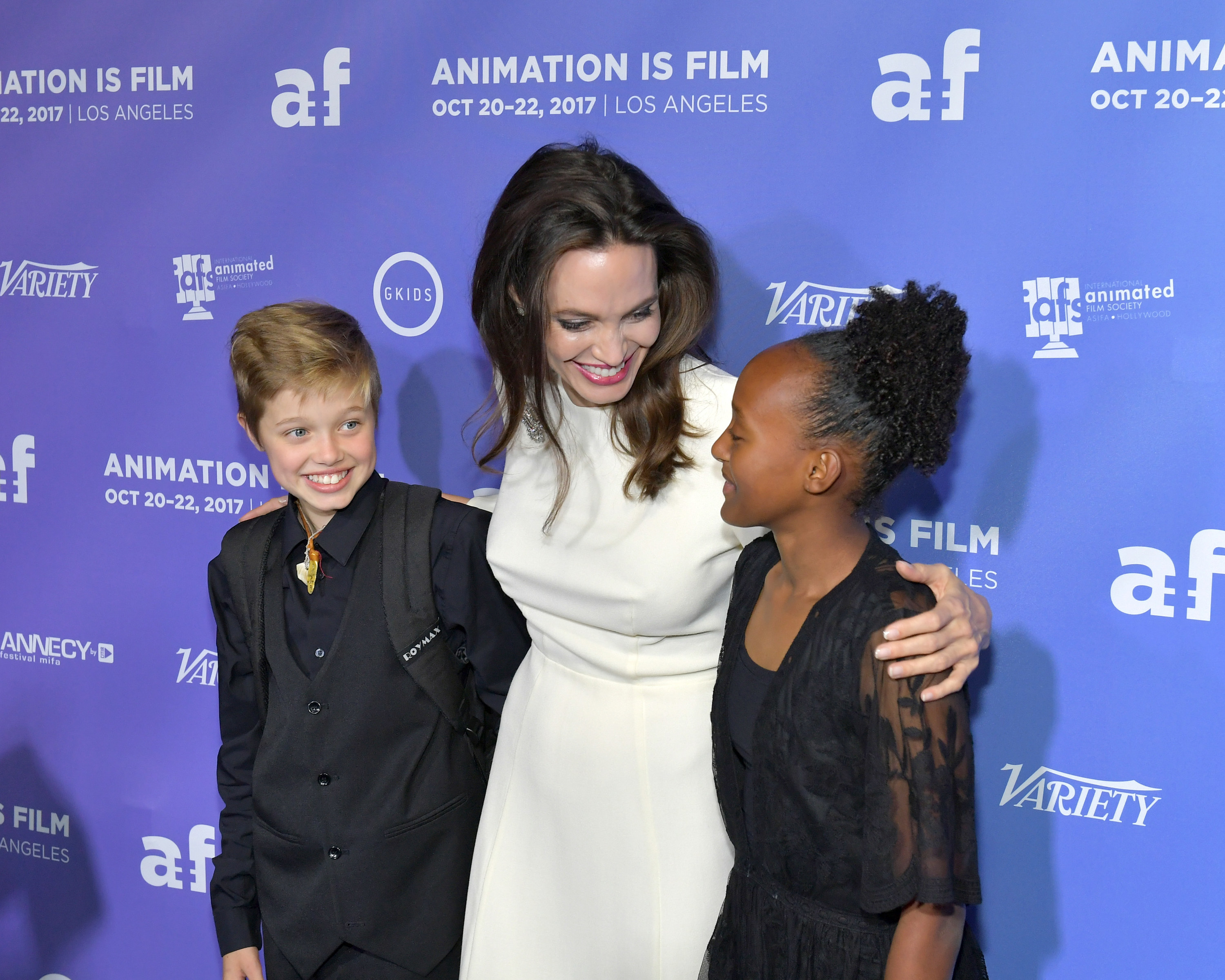 Time flies. Zahara is 16 years old now, while Shiloh is 15.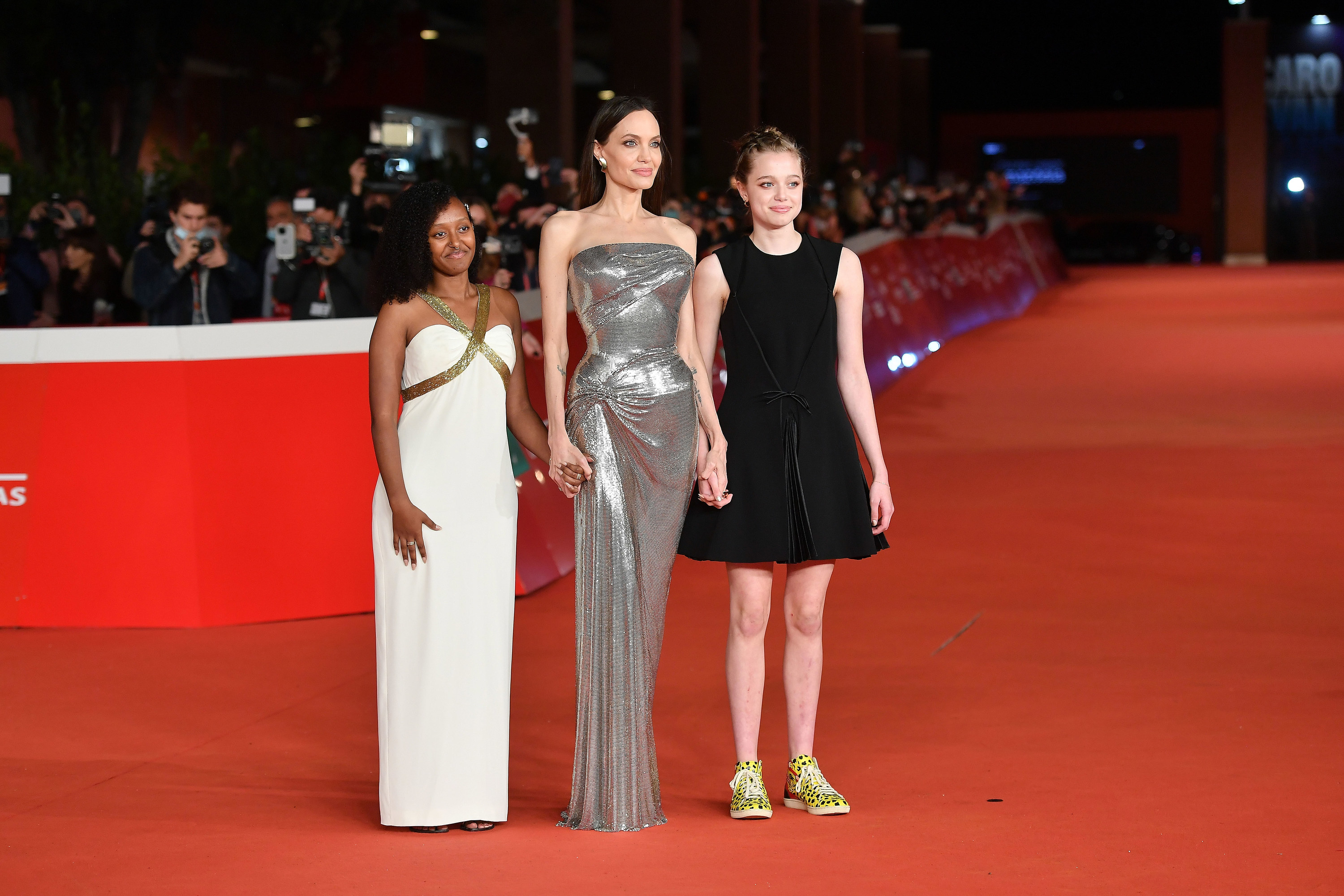 The gorgeous trio's family photographs were a stunning highlight of the premiere in Rome last night, as evidenced by the portrait below, and every other pic included in this post.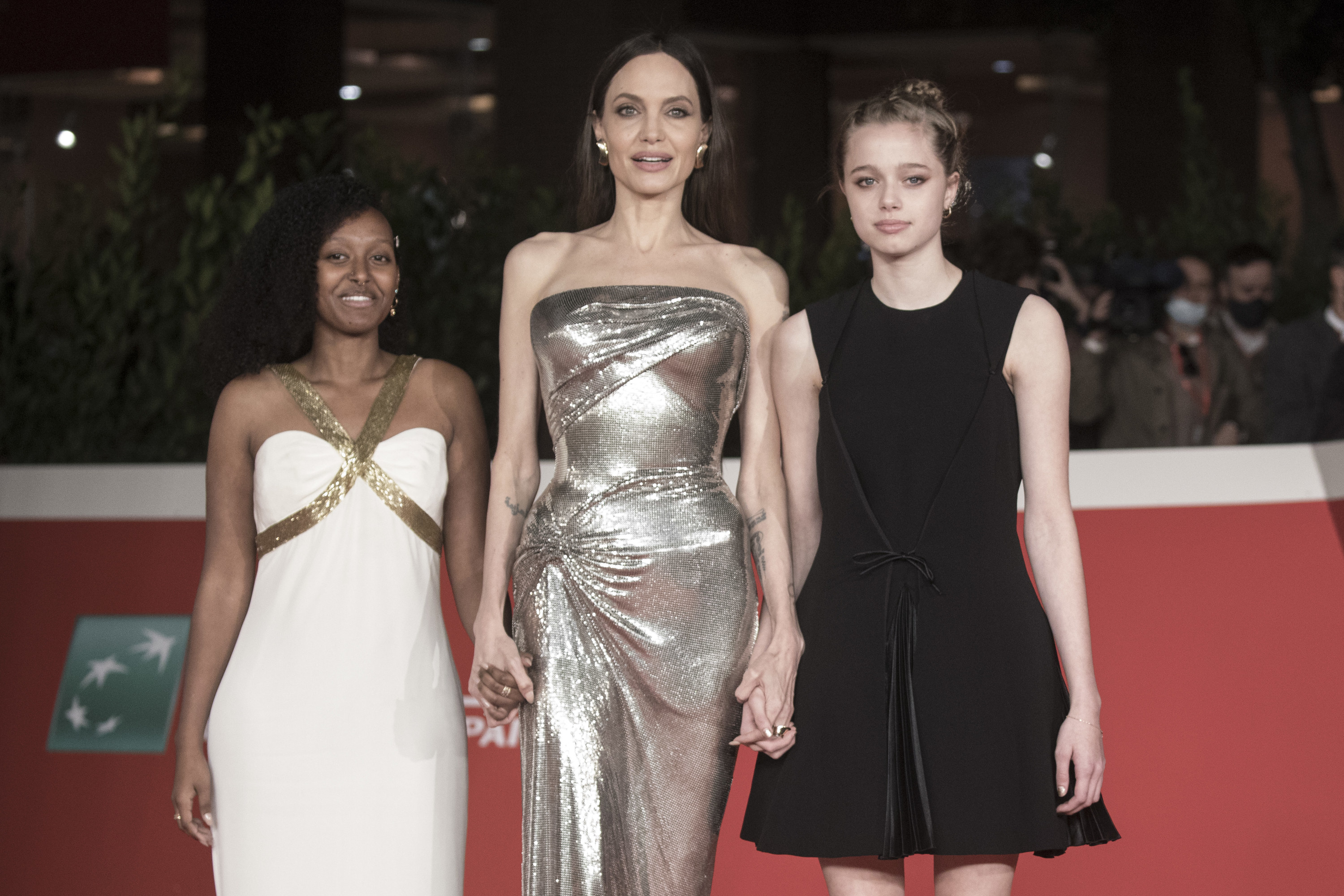 I mean!