If it seems like everyone is talking about Angelina Jolie's evidently lovely relationships with her children right now, that's probably because we are.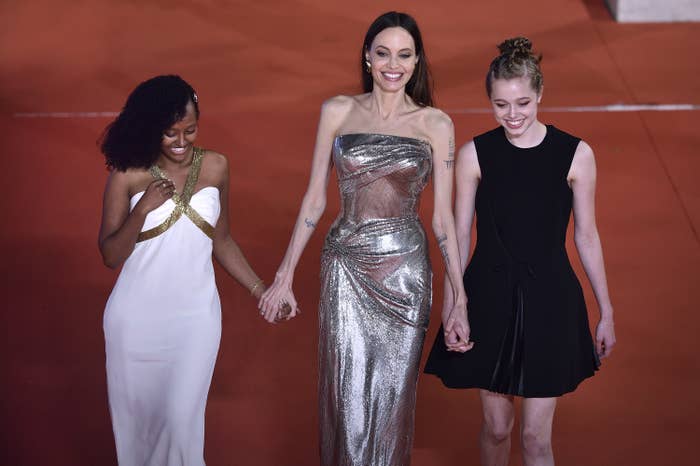 As most of us already know, the actor, filmmaker, and humanitarian — who was appointed special envoy to the UN's high commissioner for refugees almost ten years ago — is also a mother of six.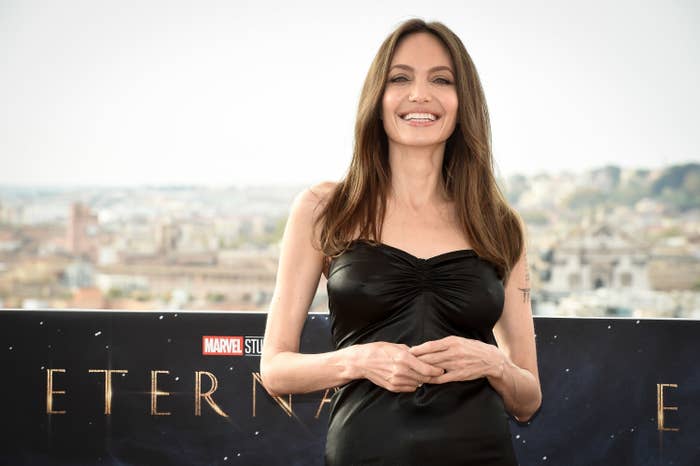 Her kids have made headlines multiple times recently, since they've joined Angelina on red carpets across the globe this month and thoroughly charmed fans with each appearance.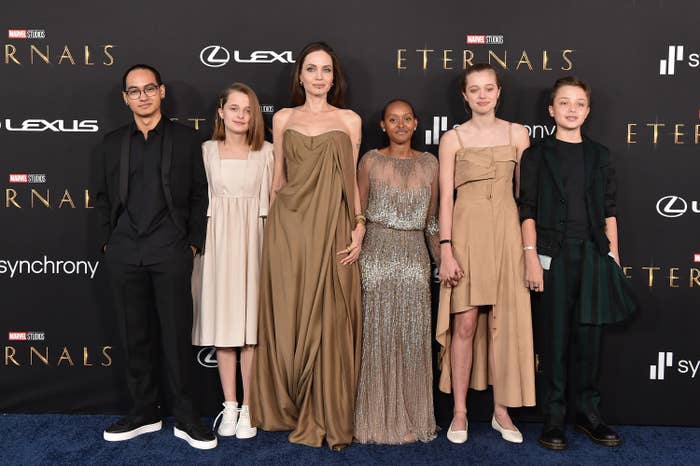 Pax Jolie-Pitt was absent from photos at the recent premiere event, but he's pictured below with Angelina and Zahara in Paris over the summer.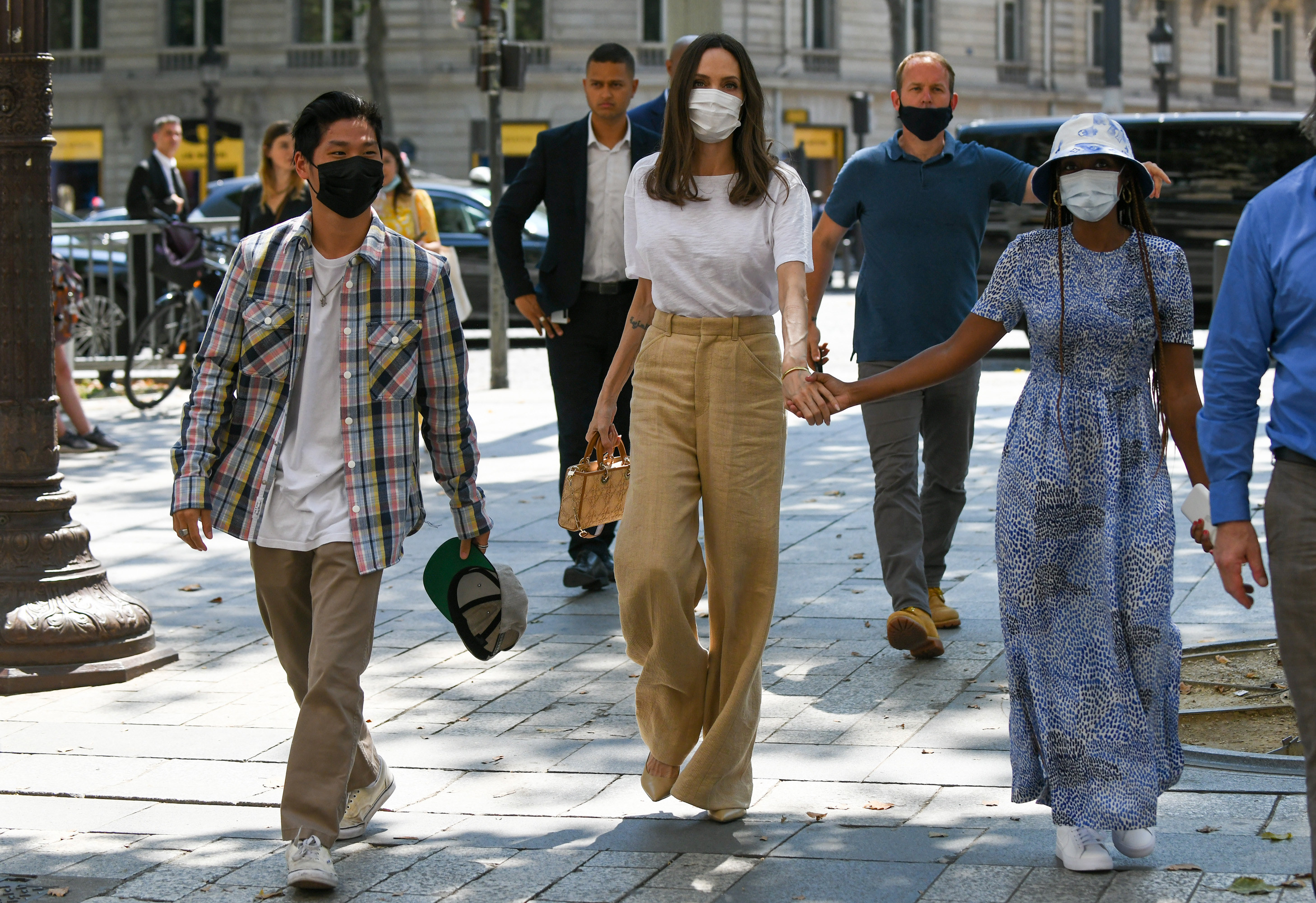 Anyway, Angelina and her family are quite clearly having a moment. So it's fitting that the superstar's thoughts on parenting and witnessing her children's individual growth were focal points during her new interview with People, for the magazine's 2021 Kindness Issue.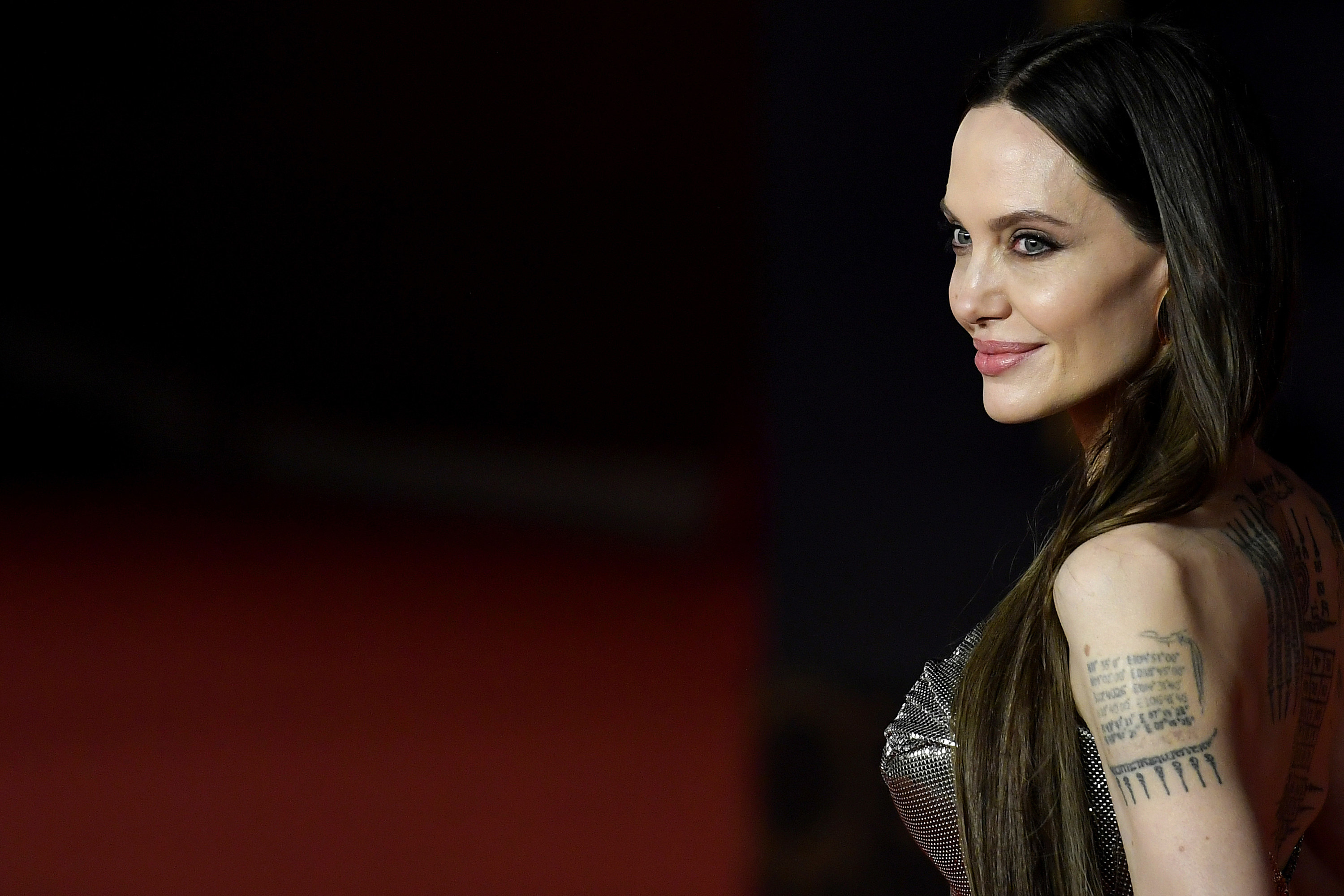 "I have six very individual human beings in my home. I am so excited about all the different stages and feelings and curiosities that they go through. Why wouldn't you be?" Angelina said, adding that she's "curious about all the different aspects of who they are" and believes her role as a parent means "[being] there to support and develop all the different aspects of who they are."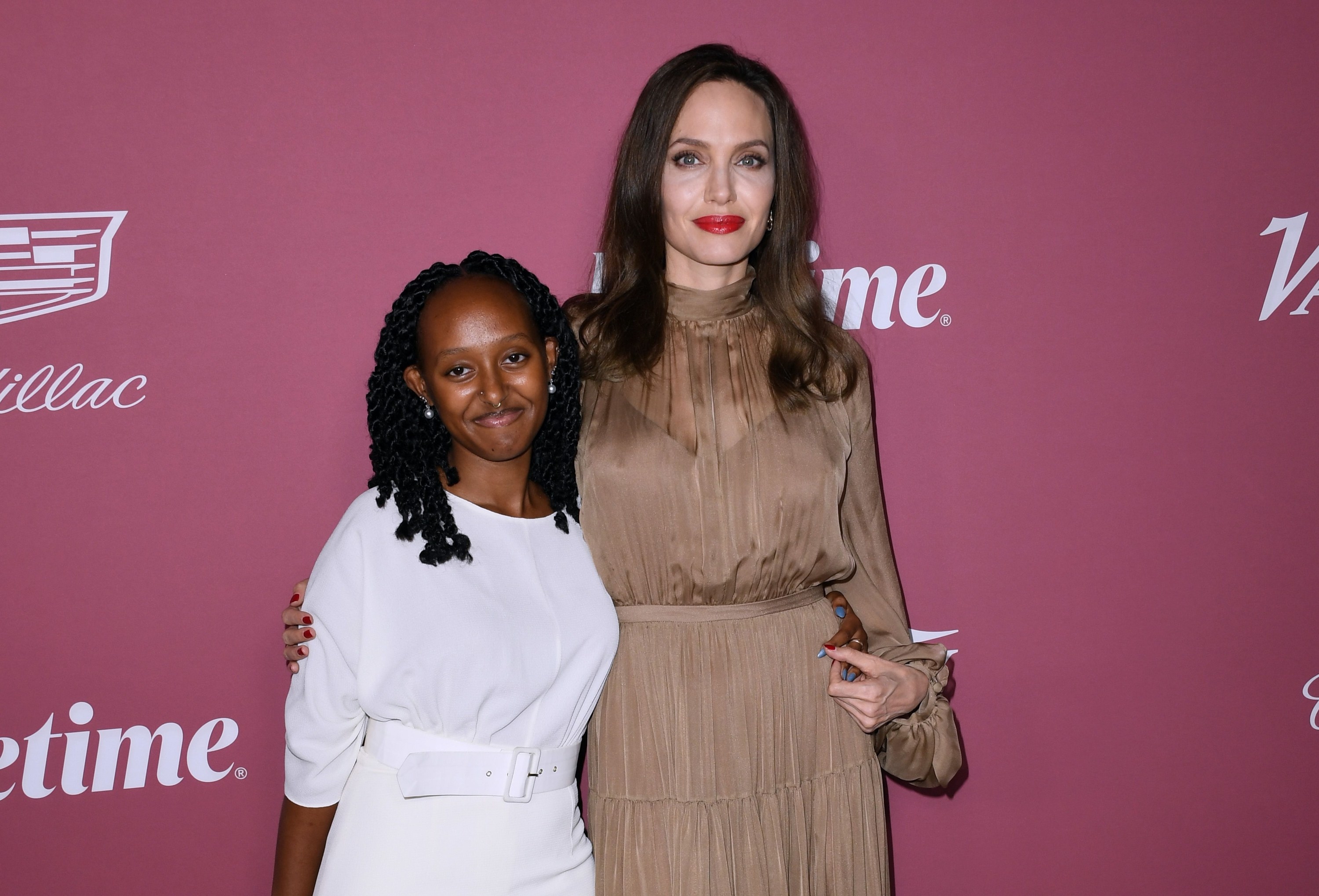 "They're pretty great people," she continued, "and because there's so many of them, I think they've had a very significant effect on each other. It's not like I'm the head of anything. I'm very honest with my kids. And I'm very human with my kids."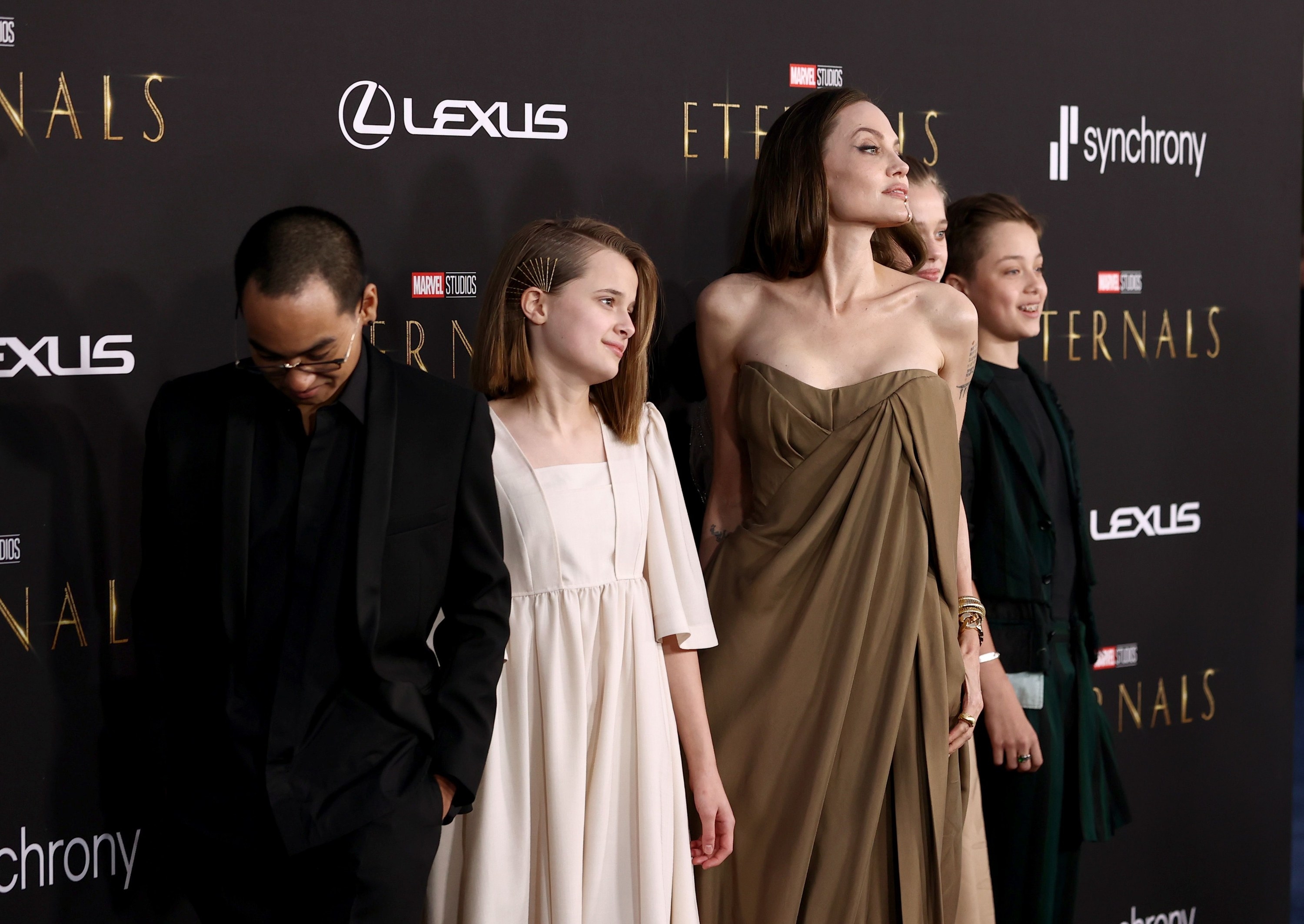 Angelina noted that, as her children grow, she's chosen to grow alongside them. "We're supposed to help them figure out who they are. And you can't figure out who they are if you don't enthusiastically develop with them," she said.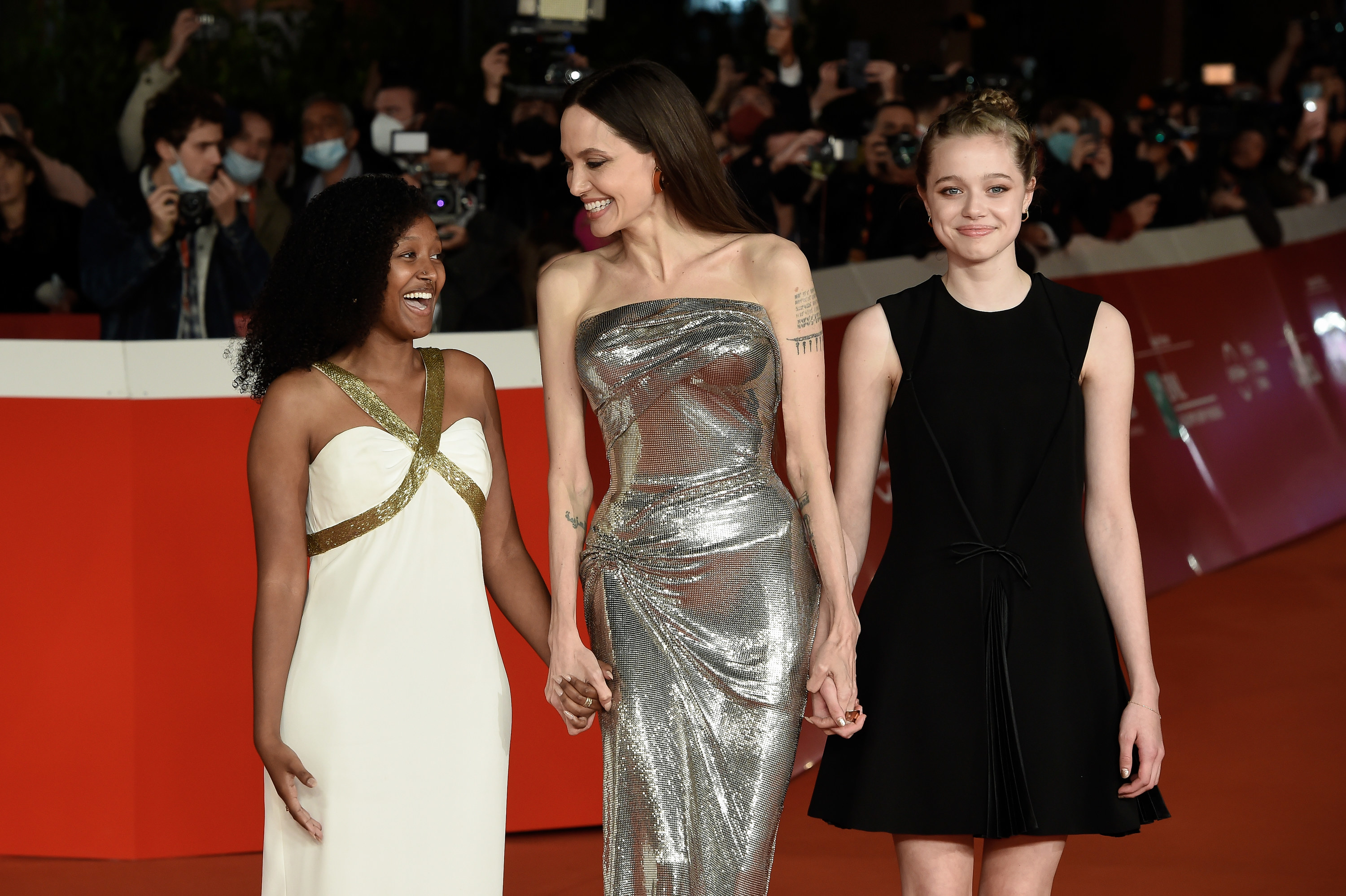 Describing her parenting as imperfect and admitting that she can be "tough" on herself while raising her kids, Angelina ultimately said the learning process is reciprocal.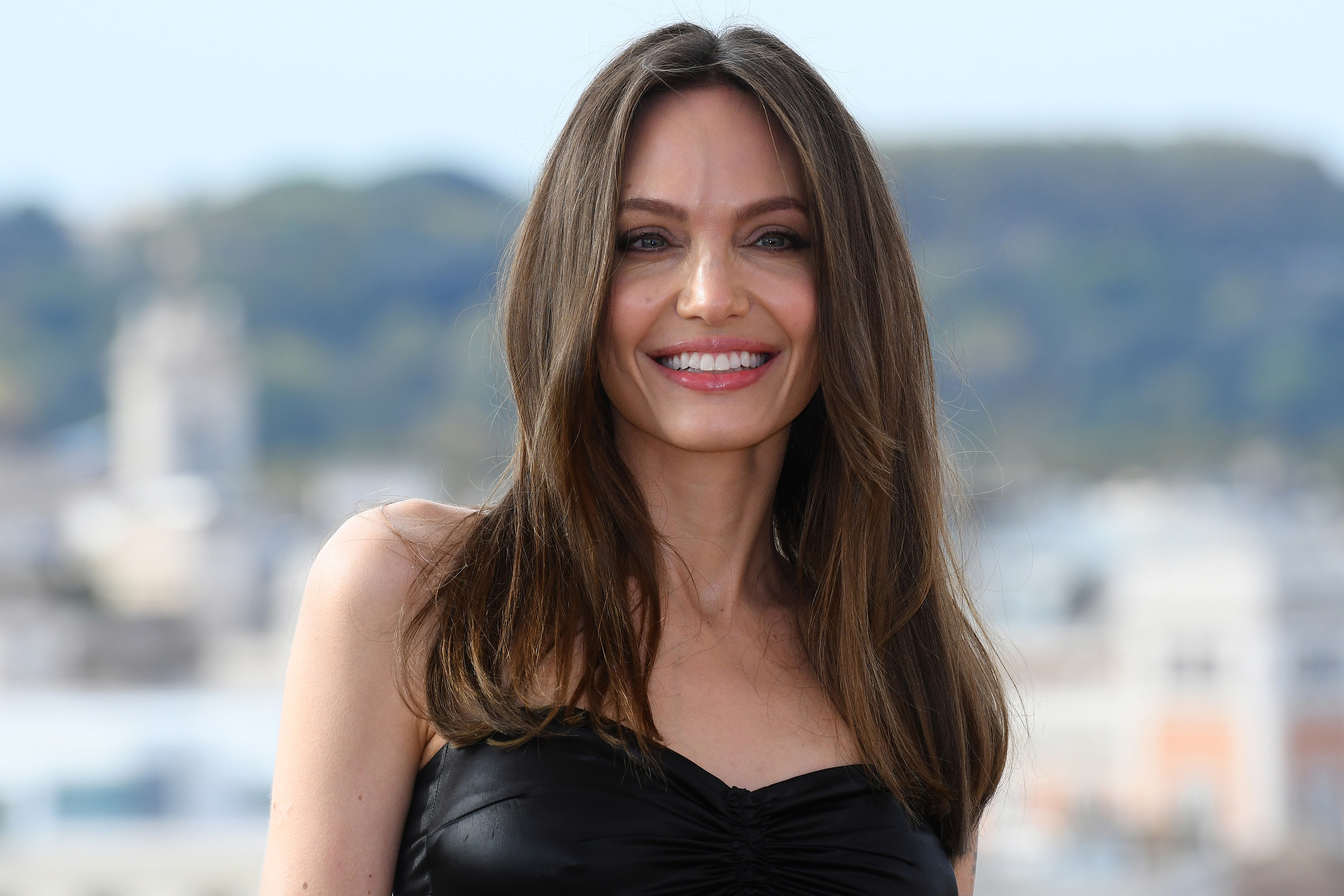 "My children have done many, many loving things," she shared. "My children's kindness has been very healing to me."