Cute Halloween Marsh-Monsters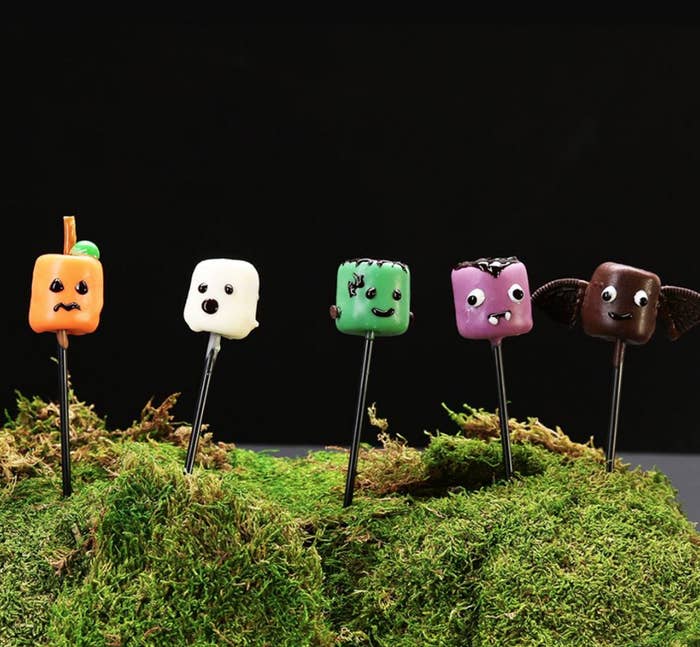 INGREDIENTS
Candy melts (white, orange, green, purple and brown)
White food gel pens
Black food gel pens
Pretzel sticks
Green M&Ms
Oreos
Mini Chocolate Chips
Lollipop sticks
PREPARATION
1. Microwave candy melts for 60 seconds. Stir half way.
2. Stick marshmallows on lollipop sticks and dip into candy melts. Set them aside until they have hardened.
3. Decorate your monster marshmallows however you like.
Want BuzzFeed Tasty right in your inbox? Sign up for our newsletter!
If you can't see the signup box above, just go here to sign up for the BuzzFeed Tasty newsletter!