There are plenty of people in the world that live through their freelance work, usually at home, usually alone. This has spawned several websites that offer freelancers the chance to come together, and find work a lot easier.
Often, people go through Elance. This website is open to freelancers of almost all skills. People that want work done post up a job opportunity, and then freelancers bid for the work.
For many people, this totally works.
And then you see this.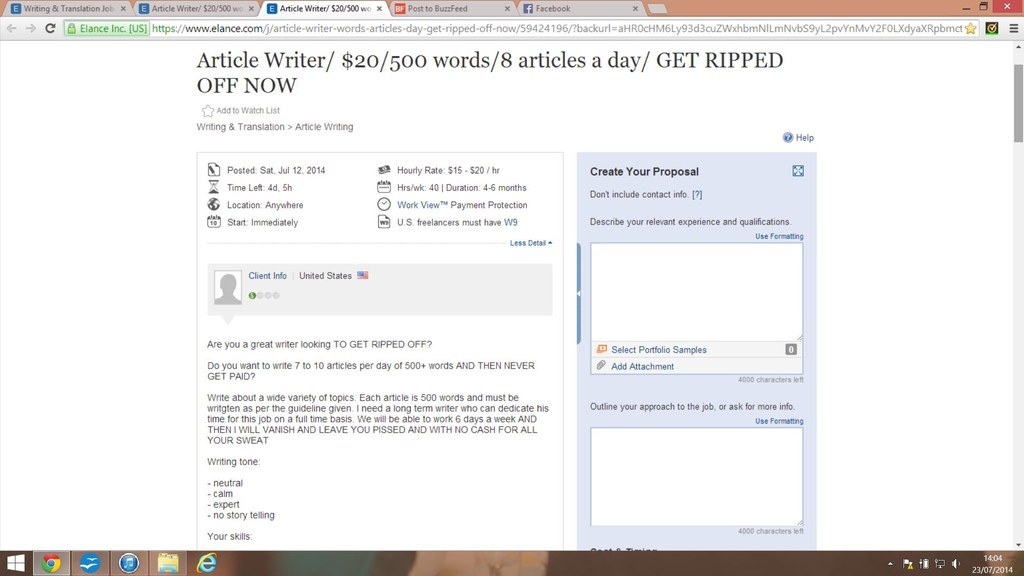 You may not be able to read all of this, but here's the jist.
The same person has posted the same job twice...but in the second one, they have added comments in capitals. They all basically run along the same line: this is a scam, you will be ripped off, because you will not be paid.
Are you a great writer looking TO GET RIPPED OFF?
Do you want to write 7 to 10 articles per day of 500+ words AND THEN NEVER GET PAID?
We will be able to work 6 days a week AND THEN I WILL VANISH AND LEAVE YOU PISSED AND WITH NO CASH FOR ALL YOUR SWEAT
Well then it looks like we have the job for you!
What is really hilarious is that, despite the fact that both jobs are offering the same amount of money, and the second one is quite evidently a joke...it has more applications than the other.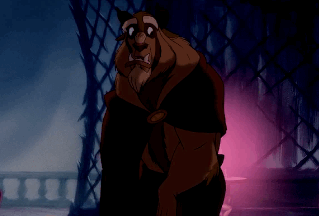 This post was created by a member of BuzzFeed Community, where anyone can post awesome lists and creations.
Learn more
or
post your buzz!
Looks like there are no comments yet.
Be the first to comment!