There was a time when Brian Tatton's vote would have been a dead cert for Labour. He was a miner "until Thatcher sold the pits off", then worked as a builder before he retired.
The 76-year-old lives in Newcastle-under-Lyme, a Staffordshire seat that has been Labour for nearly a century.
Now, for the first time, Tatton is considering the unthinkable: voting Conservative. "I've always been a Labour man. Always," says Tatton. "My family were Labour, but I can't see what they're doing; they're going down."
"I may vote Conservative," he admits sheepishly. "I wouldn't have dared vote Conservative before."
And he's not alone.
Newcastle has returned a Labour MP at every election since 1919, but this looks set to be the year that changes all that. The Conservatives, once toxic in working-class towns like this one, are finally winning over the kinds of voters who would have called them "Tory scum" on the mining picket lines of the '80s.
Newcastle's experience is emblematic of the cracks appearing in Labour's heartlands across the country. BuzzFeed News met people from across the town this week to witness a seismic shift taking place in Britain's politics.
The fight over the UK's departure from Europe has redrawn the country's political fault lines. Where once towns like Newcastle with a proud industrial past would have been tribally Labour, those allegiances are falling away, leaving behind a community that finds a Conservative MP a palatable – even desirable – option.
In the 2015 election UKIP attracted Labour voters in droves with its anti-Westminster, anti-Europe message. As UKIP implodes, those same voters are not returning to the fold. No longer burdened by a sense of tribal duty to Labour, they are preparing to vote Conservative for the first time.
When the mines and pottery industry were thriving in Newcastle, being Labour – and being part of a union – was the norm. But a growing middle class has combined with a feeling among working-class voters that the Labour party might not be their club any more.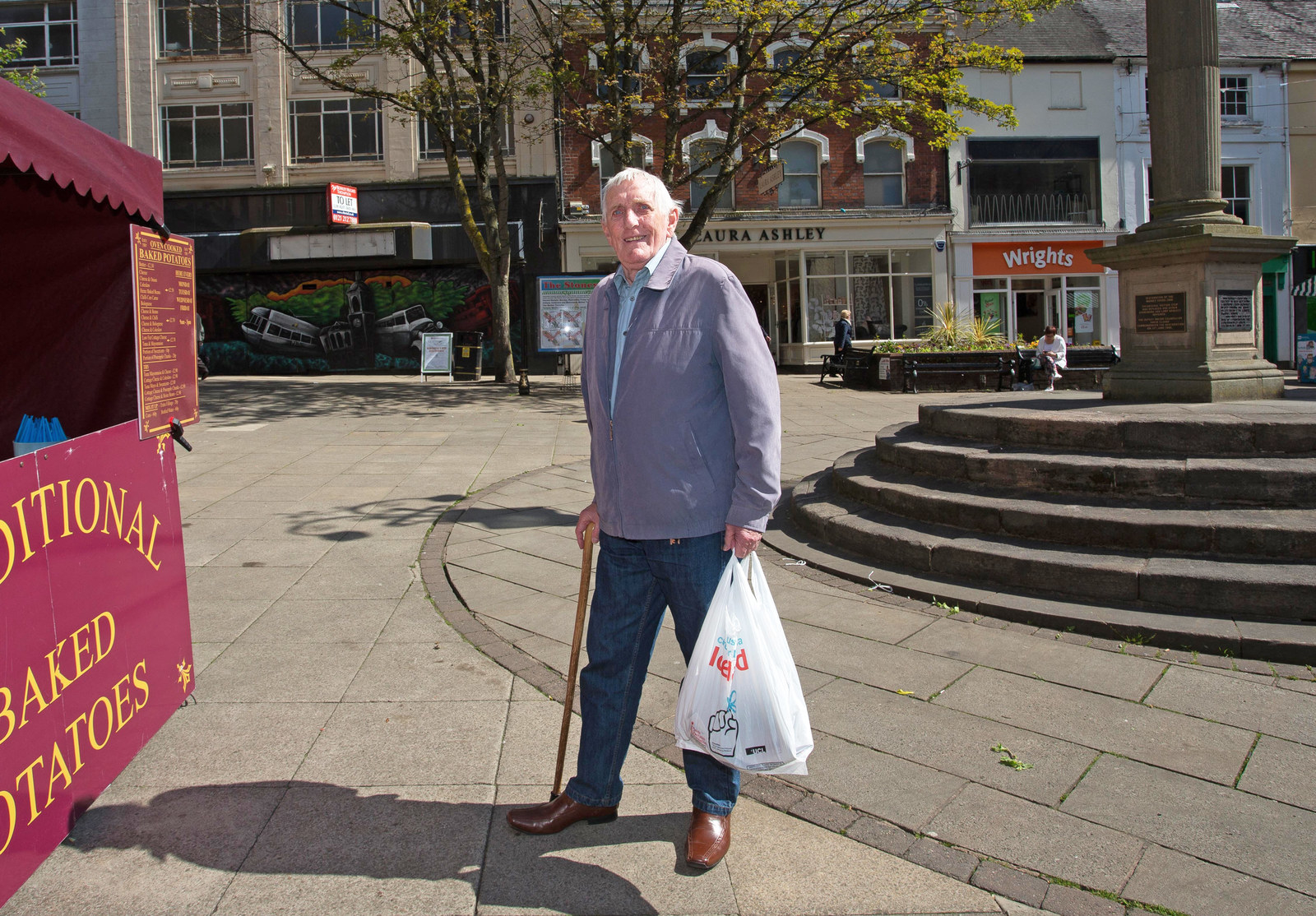 Tatton is typical of this trend. At the last election he departed from Labour for the first time, voting UKIP because he thought Nigel Farage was the "one man who could sort this country out". Now he says UKIP "aren't strong enough", but he can't stomach the thought of Jeremy Corbyn as prime minister.
"We can't have Corbyn, I don't know where he's come from," he says. "He doesn't seem to speak any sense, he just rambles on."
He has not yet made his mind up about Theresa May but he is certain that she is better than the alternative.
Labour's comfortable majority here, which peaked in recent history with the arrival of Tony Blair's New Labour in 1997, has gradually been chipped away. When Paul Farrelly, the Labour candidate standing for re-election, was elected for Labour in 2001, he got 53% of the vote, leaving the Conservatives trailing with half of that.
But by 2015 things looked very different. Farrelly's lead over the Conservatives was just 1.9% and the seat is now one of the most marginal in the country, making it eighth on the Tories' target list for this year's election. In this week's county council elections the Conservatives won six seats to Labour's three, gaining four extra seats.

Many of the people that BuzzFeed News spoke to in the constituency this week are considering moving from UKIP to Conservative, having previously been Labour. Support for UKIP has collapsed in the town – and on Friday the party decided not to field a candidate at all. Lynn Dean, chairwoman of the local UKIP branch, said they were putting "country before party", telling BuzzFeed News that "by fielding a candidate, we would, in effect, be splitting the anti-Labour vote".
These fresh political winds are especially troubling for Farrelly. The town voted to leave the EU by 61% but he defied his electorate and voted to delay triggering Article 50. He was the only MP among the nine refuseniks with a Leave majority in his constituency.
Among those in the town who know who their local MP is – most don't – Farrelly seems to be liked. But for many that is not enough for a vote. "I think he's a smashing bloke," Tatton says. "I've talked to him in the town and he listens to you. I like Paul. I feel sorry for him, having someone like Corbyn."
For some, despair at Labour means not voting at all. Amanda Geegan, 37, is pushing her baby son Seth through the town centre. She is on maternity leave from a job as a sales assistant and says when she goes back to work her entire wage will go on childcare.

"I won't vote," she says. "I don't see the point; they all do empty promises. They'll tell you anything to get your vote then nothing ever happens. My dad's always voted Labour. ... He says it's for the working man but I feel they're all the same."
In the last election she voted UKIP because she wanted to leave the EU, but says she wouldn't again "because they have come across racist".
She doesn't know who her MP is at first but after Farrelly's name is mentioned she says, "Oh yeah, I know him. I went to him when I needed help with my mum six years ago. She's disabled and he helped along her application to move to a bungalow."
But his help did not translate to a vote last time – and it looks unlikely to this year either.
The seat is a bellwether for the changing fates of the four main parties. The Liberal Democrats made up a fifth of the vote in 2010, but this had shrunk to just 4% two years ago. UKIP meanwhile went from having 8% of the vote to nearly 17% over the same period.
This time round both smaller parties seem invisible. When BuzzFeed News contacted the local Lib Dems this week they did not respond. UKIP, meanwhile, imploded after three councillors resigned from the party in 2015 over interference from the national party, which they said "flew in" the last candidate, Phil Wood, who they'd "never even heard of".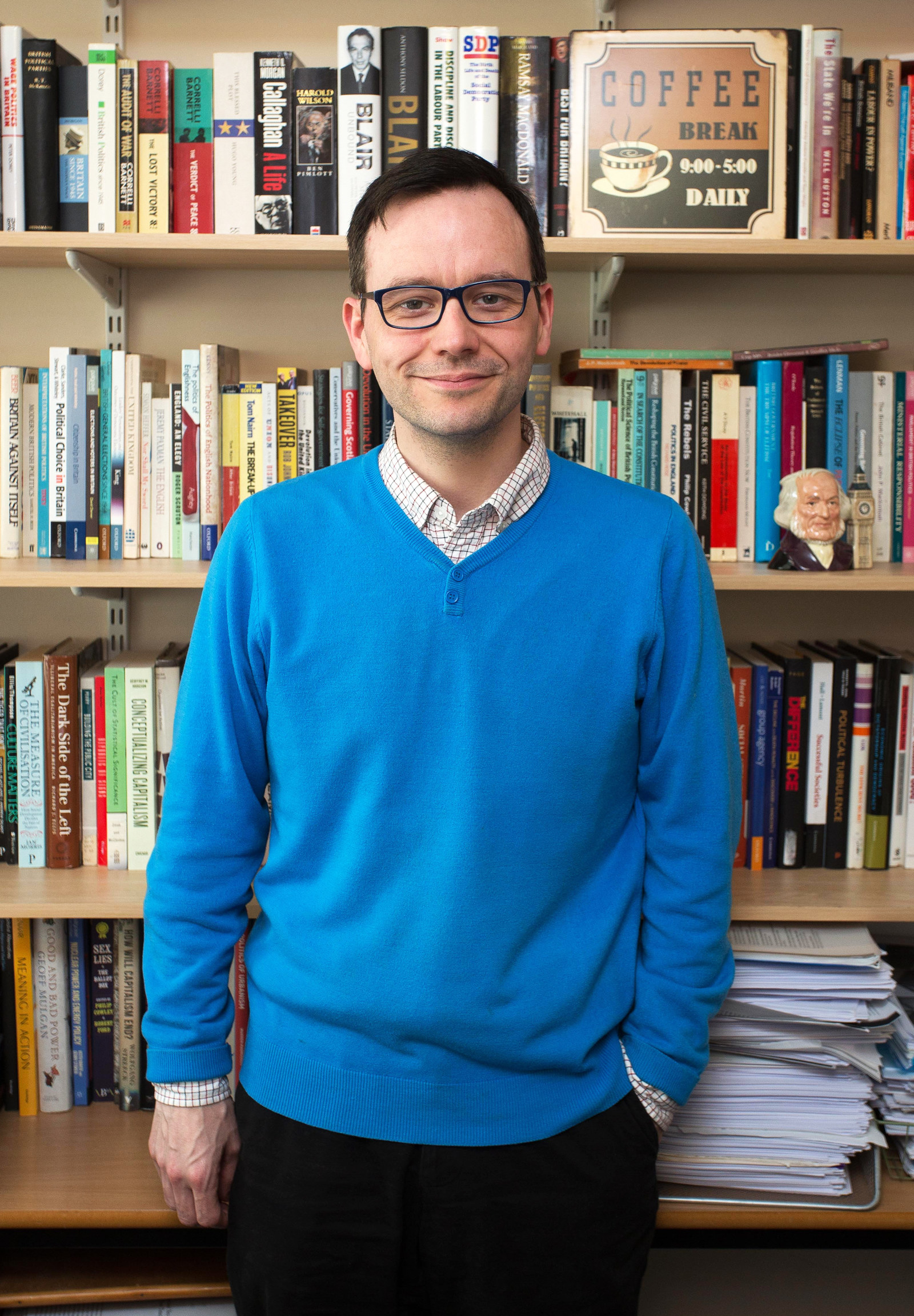 The collapse of UKIP is seen by both Labour and the Conservatives as an opportunity, but the indications here are that the purple vote will mostly turn blue.
Phil Catney, a senior politics lecturer at Keele University, which sits in the west of the constituency, says Newcastle turning Tory would mark a significant moment for the Labour party.

"If Labour loses Newcastle – which it is probable will happen – it's hard to see how Labour has got any prospect of getting back to power for at least a decade, or even more," he said. "You're seeing a resurgence of working-class conservatism take hold in places like Newcastle."
Catney believes the collapse of UKIP is bad news for Labour. "Once you've crossed away from Labour you don't go back often. That's the problem they've got. In 2015 UKIP took more voters from Labour than the Tories, especially in the north. The hope was that when the tide ebbs away from UKIP it would go back to Labour, but UKIP crumbling is not necessarily good news. The Tories under Theresa May have been good at presenting themselves as for the common people."
Catney says Corbyn is making the job harder for MPs like Farrelly. "This is a seat which is going to be very hard for him to win. It was hard enough with Ed Miliband, and it's going to be very hard with Jeremy Corbyn. Working-class voters are not aligning with Labour any more. This is a place that feels the Labour party is not fighting for it any more. It's funny because Corbyn you'd think would align with that, but he doesn't sit well with people."
As well as a fear nationally that voters will move across to the Conservatives, Labour is also concerned that those who might have once supported the party will not turn out at all. The promise of an EU referendum was one of the pressing issues of the 2015 election, which saw a national turnout of more than 66%, the highest since 1997. An election just two years later, when Brexit is already on its way, looks like it could translate to dismal numbers showing up at polling stations.
In Newcastle, turnout at Thursday's local elections was just 27%, down from 29% in 2013. As well as the usual serial nonvoters, many people BuzzFeed News spoke to in the town said that for the first time they had no motivation to go to the ballot box.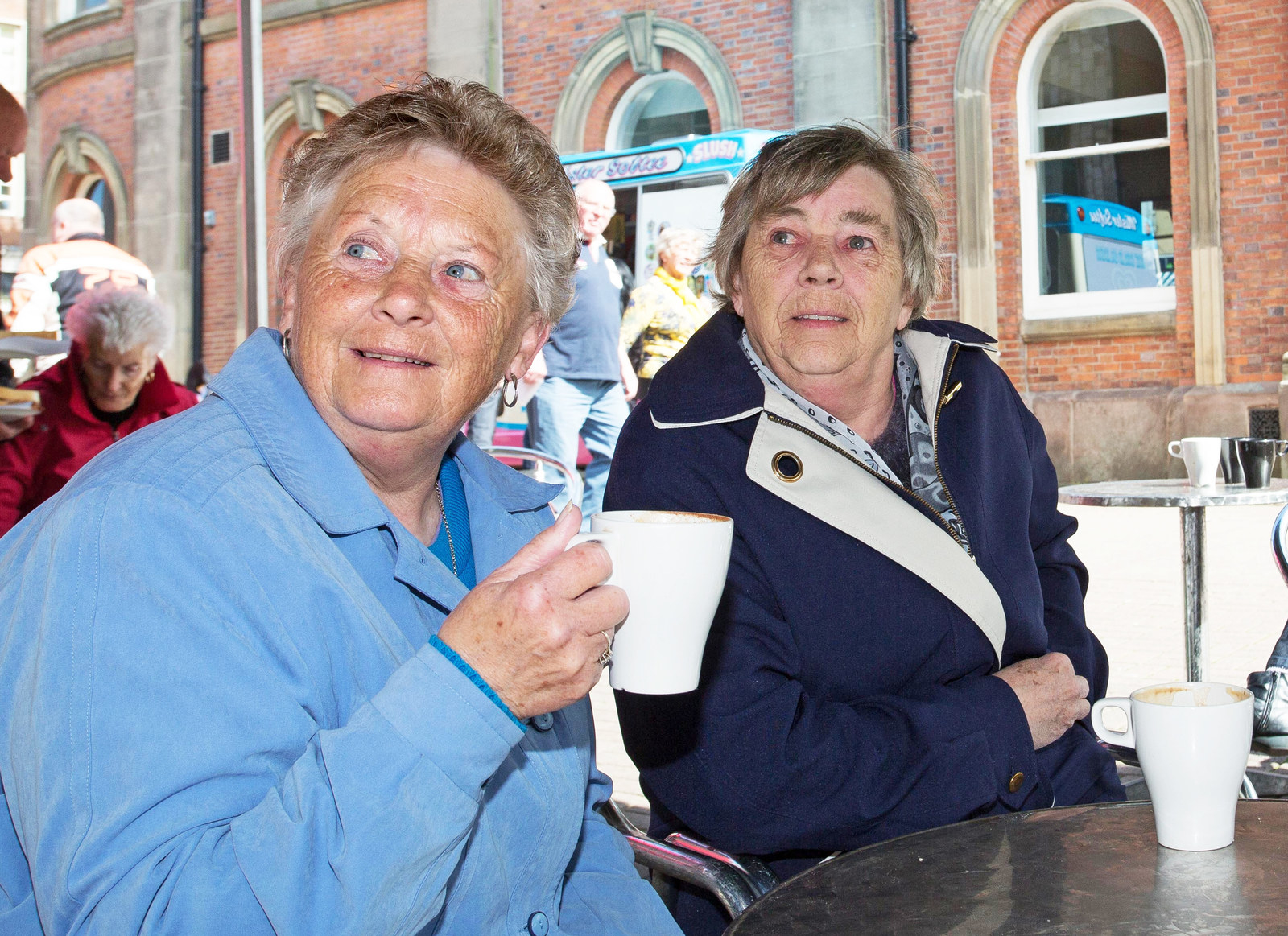 Doreen Sanders, 71, was having a coffee and a cigarette in the town's market square with her sister Mary Lawrence, 72. Sanders has always voted, most recently in the referendum, when she opted to leave Europe.

She used to work in the pottery industry as a lithographer and was a union member, as were her parents before her. "My parents always voted Labour so I carried on the tradition," she said. "But I'm not voting again."
So what stops her voting Labour this time around? "Jeremy Corbyn for a start," she says. "I think he's crap, 'scuse my language. I don't want a Conservative government and I'd like someone else to have a chance, but not Jeremy Corbyn."
"I haven't voted in an election for 20 years," Lawrence says. "I voted to leave the EU in the referendum because she" – she nudges her sister – "told me to. I don't think I've voted since my husband died."
Mark Shallcross is cutting hair in Hedley's, the barber shop he runs on the high street in Chesterton, a former mining village in the north of the Newcastle-under-Lyme constituency. The area is traditionally Labour, though UKIP made inroads here in the last election.

"A lot more people I've spoken to want to give the Tories a chance now," he says. "Theresa May is educated and she seems to know what she's doing. She's miles ahead, there's no need to do the debates.
"I'm voting Conservative. I voted for UKIP last time but they're a spent force since Farage left."
Shallcross is married with two teenage children. "My wife is more UKIP," he says. "I think she was Labour before.
"I'm not that politically minded but when you've got that woman [Diane Abbott] on the news that can't add up … and Jeremy Corbyn saying he'd give everyone extra bank holidays but most working-class people work in warehouses and factories and a lot of them don't get bank holidays."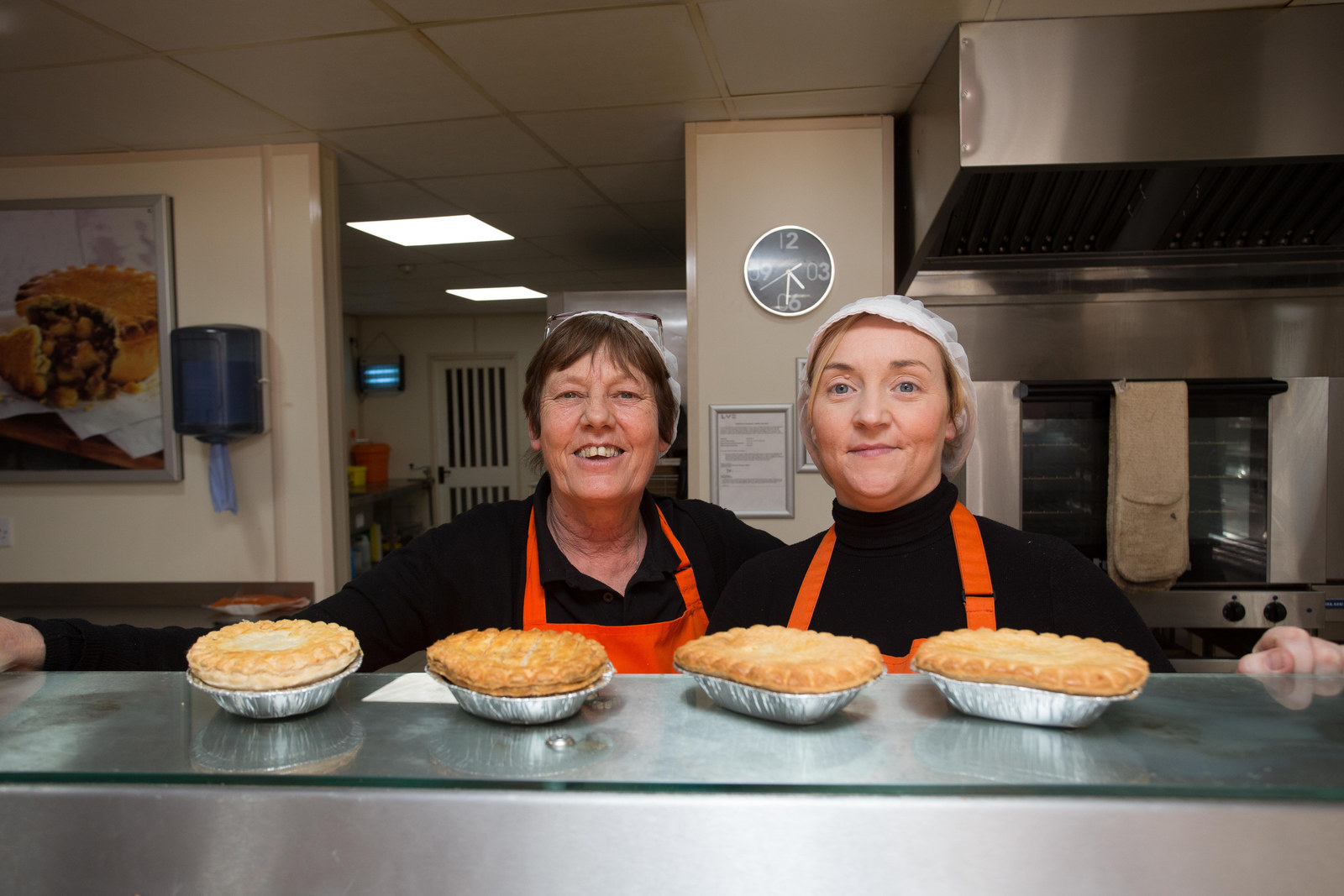 Behind the counter in Wrights Pies, further up the high street, Christine, 56, says: "I've always voted Labour because it's for working-class people." This year she is wavering. "Theresa May seems nice, she's got a bit more about her than Thatcher," she says.

When asked what she thinks of Corbyn she looks confused. "Who's Jeremy Corbyn? I don't know him."
On the outskirts of the village, Peter Condliffe, 61, publican at the Grove House Inn, is not convinced by Labour either. "When I left school I was Labour but for the last 20 years, since I've been self-employed, I've voted Conservative."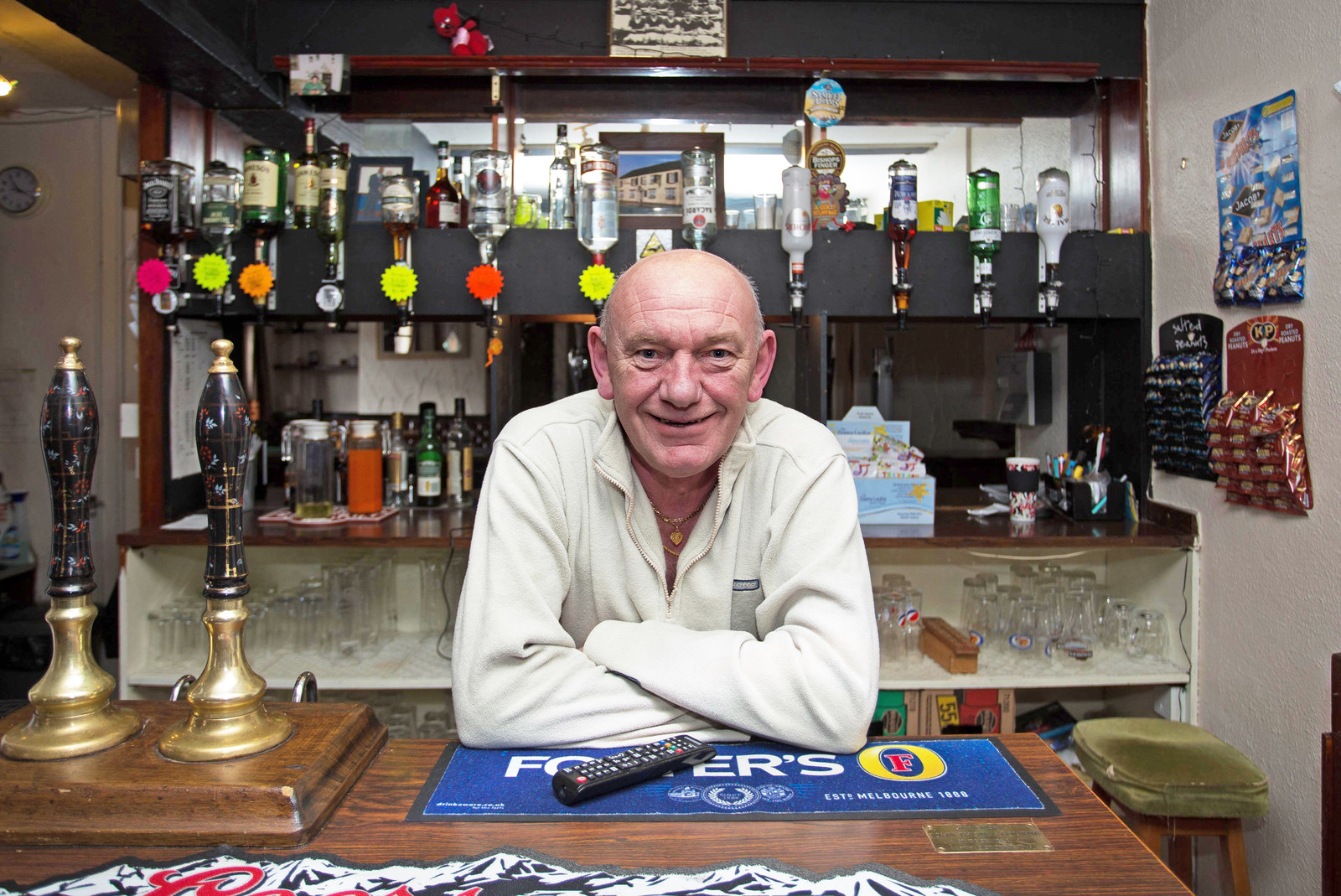 Newcastle's Conservative candidate Owen Meredith is sipping a coffee in Caffè Nero in the town centre. The 31-year-old is dressed in well-fitting jeans, blue canvas shoes, and a blue tweed jacket of a more trendy variety than the kind worn by his Tory forebears. He is trim and good-looking as politicians go, his blonde hair neatly cut.

He lives in London, where he manages external affairs for the Professional Publishers Association. For the last year he has been deputy chair of the Tory Reform group, and he worked for three years in Westminster as a political adviser to Stafford MP Jeremy Lefroy. He rejects the idea that he is a career politician but in the same breath says it "could be a strength, the fact that I have worked in Westminster and understand how to get things done".
He parrots the well-rehearsed lines coming from Conservative HQ with slick ease. "The key message in this election is you have a choice between Theresa May and a strong, stable leadership," he intones, "or the alternative, which is the coalition of chaos under Jeremy Corbyn. I'm genuinely worried about what a Jeremy Corbyn-led government would look like."
He insists his tactic on the doorstep will be to keep things local, but there is no doubt that Lynton Crosby's "strong and stable" message is already trickling through to voters here, many of whom use these exact words to describe May.

Meredith has been campaigning for the Conservatives in Newcastle since he came to the town to study marketing and politics at Keele University more than a decade ago. But he can hardly be described as local, no matter how much his campaign material suggests it. "I consider myself local in that I got my first job here," he says. "I moved up in June before term started in September and got my first job in Morrisons when it was Safeways, and worked night shifts and a late shifts at the chiller counter."
Meredith is charming and friendly, though despite his best efforts it is hard to see how he could be seen as anything other than part of a metropolitan elite. His accent is privileged London (he calls it neutral) and he seems the sort of young Conservative that would have been unthinkable as the town's MP not that long ago.
Though he is likely to be seen as an outsider by the town, he is a long way from the Etonian privilege many voters would associate with his party. His One Nation credentials are impeccable. State-school-educated, Meredith grew up in a village in Caerphilly; his mother taught deaf children in primary school and was a senior schools inspector before she died of cancer 10 years ago. His father ran a quantity surveying business in Cardiff that weathered the recession.
Meredith has been with his partner, the Welsh novelist Neil Spring, for seven years. He says he does not intend the relationship to "play hugely" in the campaign. But it says something about Britain in 2017 that Meredith does not worry about his sexuality being a factor in the former mining town. "I think we've moved a long way in 10 years and I've not had any experience of [homophobia] in my time here. People seem to connect with me – they see me as a young, energetic guy who's determined to see Newcastle and North Staffordshire succeed."
Like Farrelly, Meredith supported staying in Europe, but unlike Farrelly he now wants Brexit to go ahead. "I did vote Remain. I wrestled with it for a bit. But I advocated for a referendum for the last 10 years and I think we have to respect the result, unlike Paul, who voted against the referendum, triggering Article 50 and the election. There's a clear choice between the two of us on that front."
Many of his messages sound quite New Labour. He points out that unemployment has fallen by 60% under the Tories, adding: "There's a lot to do, not least to increase wages, which are about 20% below the national average. One of the things I'm most proud of is the Conservative government introducing the living wage."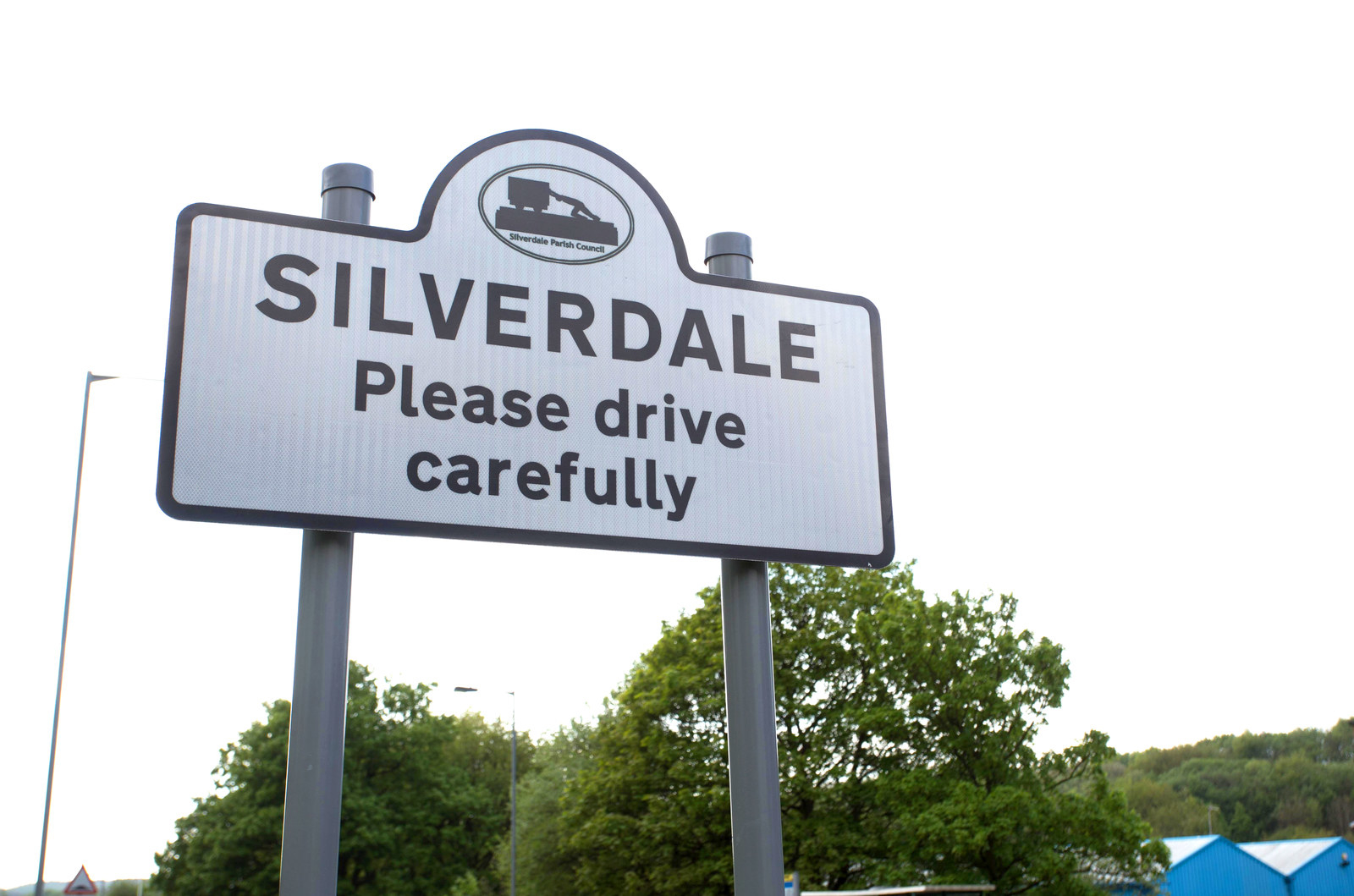 In Silverdale, a former pit village where Meredith bought his first house as a student with a 100% mortgage (his mum was guarantor), he will have a tough fight. "Silverdale is a traditional mining town but a lot of these people have been taken for granted by Labour," Meredith says.

Standing on the road where Meredith used to live, Wesley George, 67, is not about to change over to the Tories. "I've voted Labour all my life," the retired tool engineer says. "I've never voted Tory and I don't think I ever will."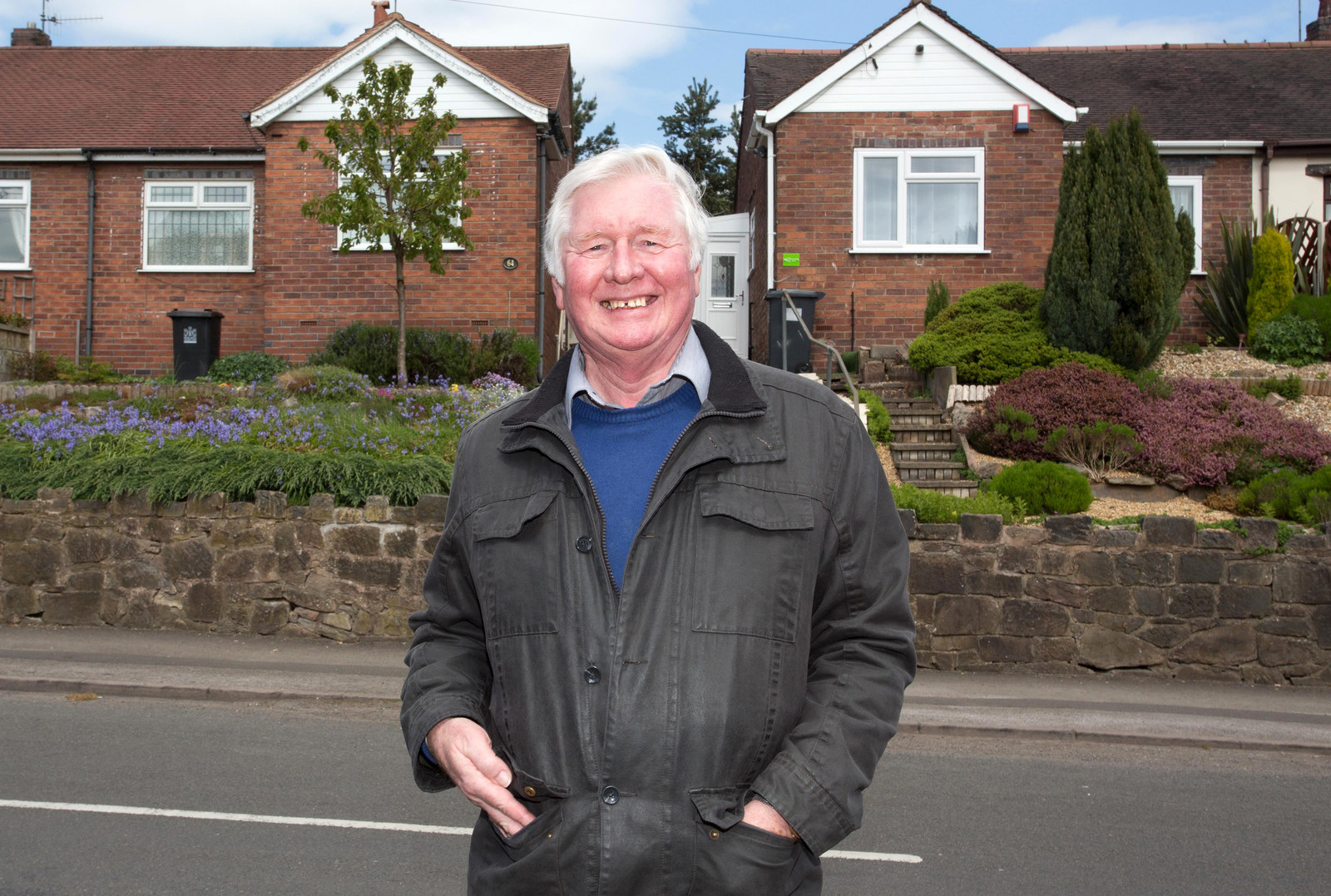 But there is a generation coming through from historically Labour families who are not engaging with the party – or politics at all.

Jodie James, 22, is pushing her 1-year-old son Harry past an enormous bronze monument to the village's miners. "I don't agree with government," she says. "I just let other people do it [vote]; I don't bother watching the news. There's so many other votes so I don't think one extra vote counts that much. My parents don't vote either. My grandad worked in the mines and I think he would be Labour."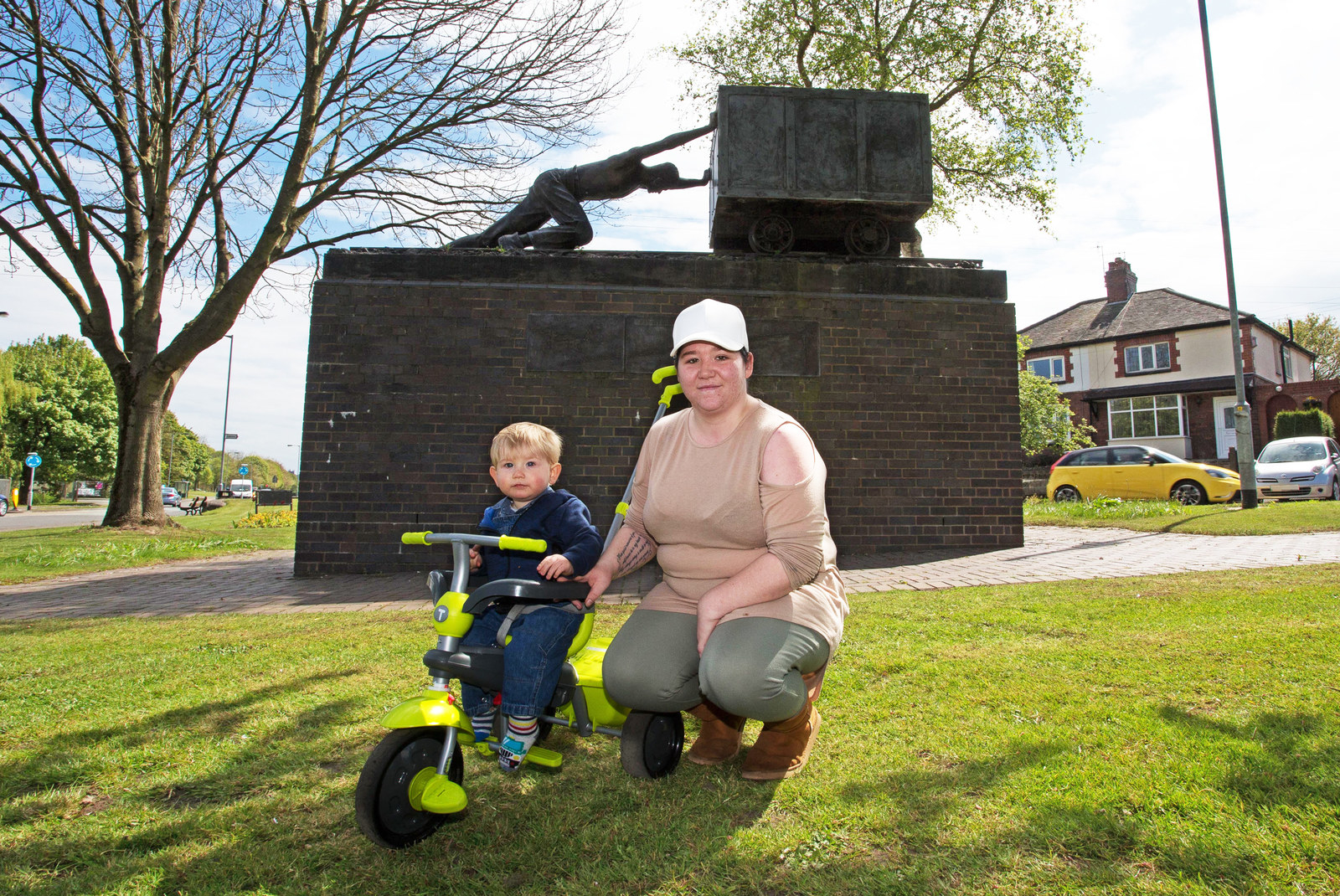 Her uncle Warren Chadwick, 54, shakes his head when he hears that she doesn't know who the Labour leader is. "Jeremy Corbyn is very good," he says. "I've always been Labour since I could vote. "People have to understand what the Tories did. They got rid of the coal mines. People forget what Margaret Thatcher did. People should give Jeremy Corbyn a chance."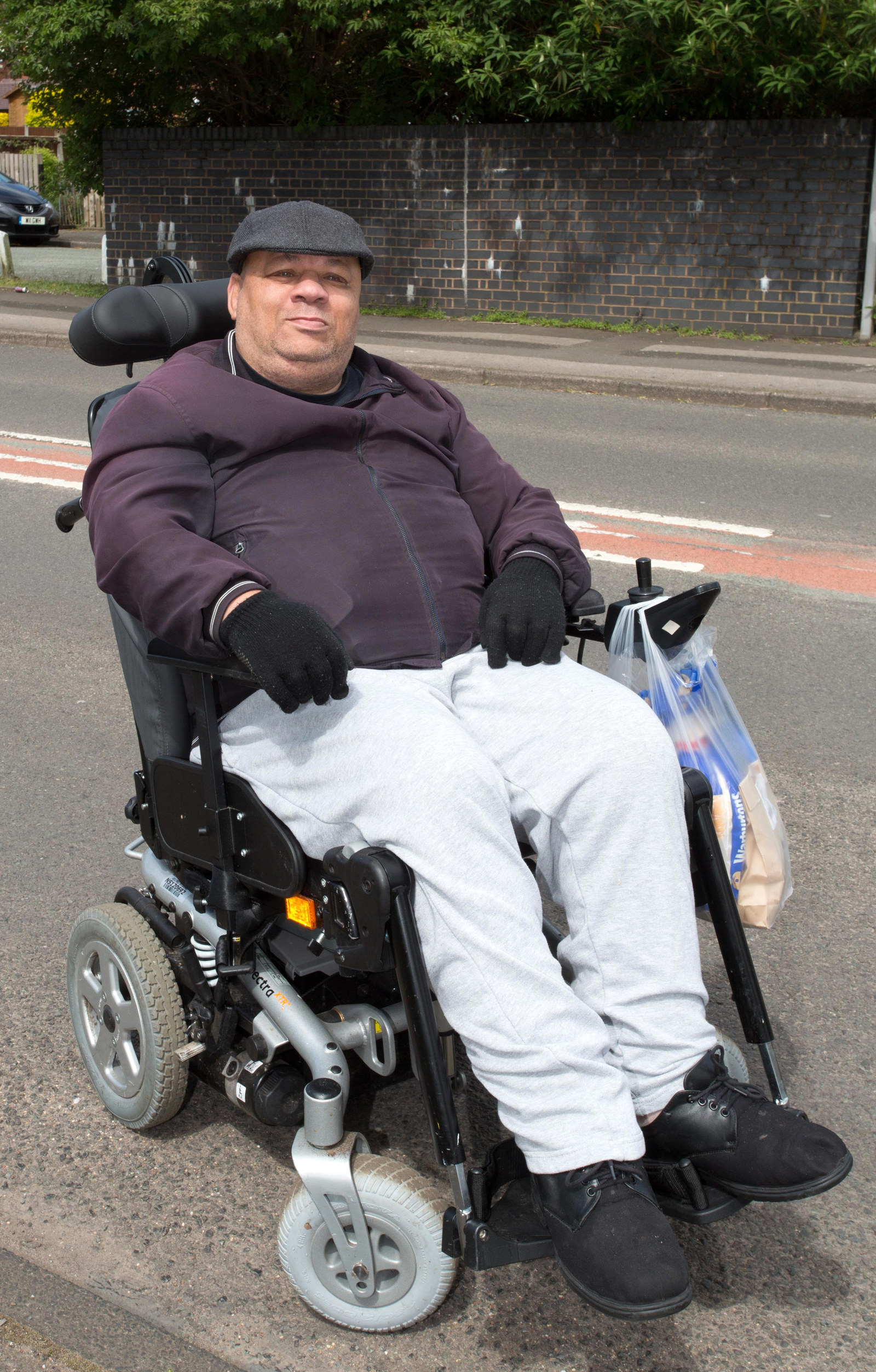 In Wolstanton, a wealthier part of the constituency, giving Corbyn a chance does not seem to be on the cards.

The traditionally Labour suburb was taken by the Conservatives in Thursday's Staffordshire county council elections and Meredith is likely to have an easier ride here.
On Thursday he's out in the ward leafleting the homes of those who already said they intended to vote Conservative or were undecided.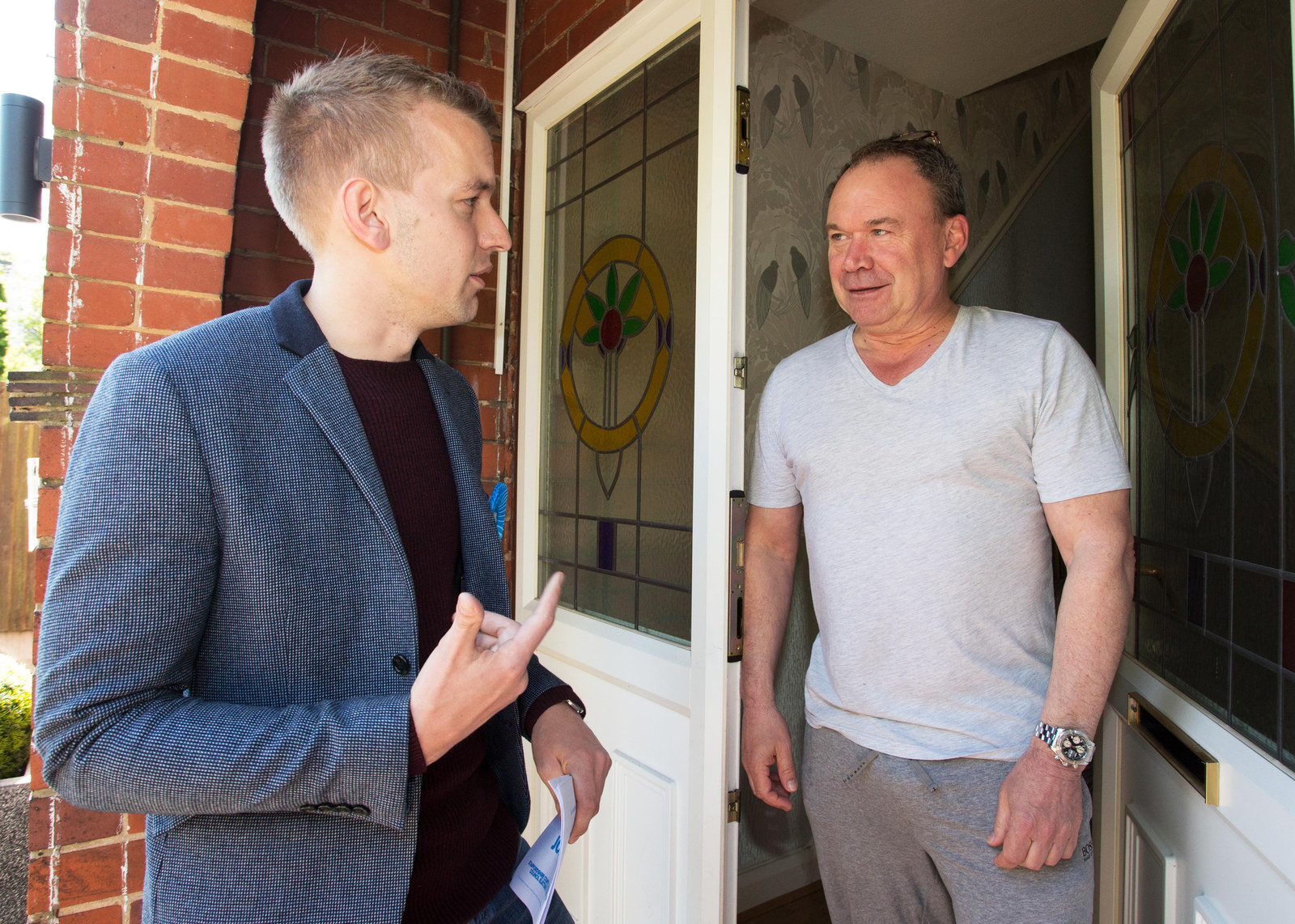 Pinning on a bright blue Conservative rosette, he heads out with the (ultimately successful) Tory candidate Trevor Johnson. The sizeable front gardens and wide, tree-lined streets feel a long way from the terraces of Silverdale.

The response on the doorstep is positive. Stan, 81, a retired executive from the pottery industry, says he'll "definitely" be voting Conservative. "I used to vote Labour, many years ago. They're a waste of time; just a lot of commies in disguise."
Mark Blandford, 56, a retired police officer, says: "I'll be voting for you. In a time of crisis we need strong leadership and that's what Theresa May brings. ... My wife's side are strong Labour but I think she's turning round now."
Janet Wilcox, 62, says, "We used to be Labour: You can't really vote for Jeremy Corbyn can you?" Her husband Andrew adds: "I just don't trust them any more. Ed Miliband didn't know how much a loaf of bread cost. That's how in touch they are."
Simon Tunnicliffe, who works for Tesco as a driver, is reluctant to give an answer as to how he'll vote when he answers the door to Meredith. Speaking to BuzzFeed News afterwards, he says: "I really can't decide. I've always voted Labour in the general election but I really can't agree with some of Corbyn's policies. I have no real faith in him at all. If I had to sum him up, I'd say he's a bit of a wet lettuce.
"I've got working-class roots, I always have, so Labour is how we voted. But this time it's either Conservative or I don't vote at all. It's a sad situation to be in."
As the leafleting wraps up, BuzzFeed News suggests Meredith meet a voter not on his vetted list of Conservative sympathisers. The woman he approaches – who would not give her name – is out in her front garden weeding when Meredith goes over to introduce himself as the Conservative candidate. She refuses to even look up from her digging, leaving his outstretched hand hovering over the wall.
At the embattled Labour party headquarters in Newcastle's Dunkirk street, Paul Farrelly can't resist joking that there's a Dunkirk spirit. Among the team of volunteers, some are blindly optimistic, insisting they have been "pleasantly surprised" at the levels of support. Others have reminders close to home that this is a very different race.

One of the volunteers, Phil Reece, a 50-year-old social care worker and long-term Labour member, says: "My dad always voted Labour and he's thinking of voting Conservative because he feels there's something stronger in Theresa May. You've got working-class older groups who may have flirted with UKIP last time, and a lot of that group think they might vote Tory because they believe in that narrative."
Farrelly is unrepentant about voting against the referendum, insisting that holding it "was a bad idea". His conviction politics will be admired by some, but in a Eurosceptic constituency, it risks being political suicide, a fact that hasn't escaped him.
"The problem here," he says, "is the biggest Leave votes in the constituency are in the Labour wards and this is a challenge. That's where the biggest votes for UKIP are."
He invites BuzzFeed News for a tour of the town in his battered Volvo estate, complete with the usual family detritus, including a discarded Now That's What I Call Christmas CD.
Farrelly knows it is going to be a very hard race. "The majority is down to 650 now and [the Conservatives] are thinking this is their time. And frankly, where they are in the national polls, they might be right. But we're used to fighting."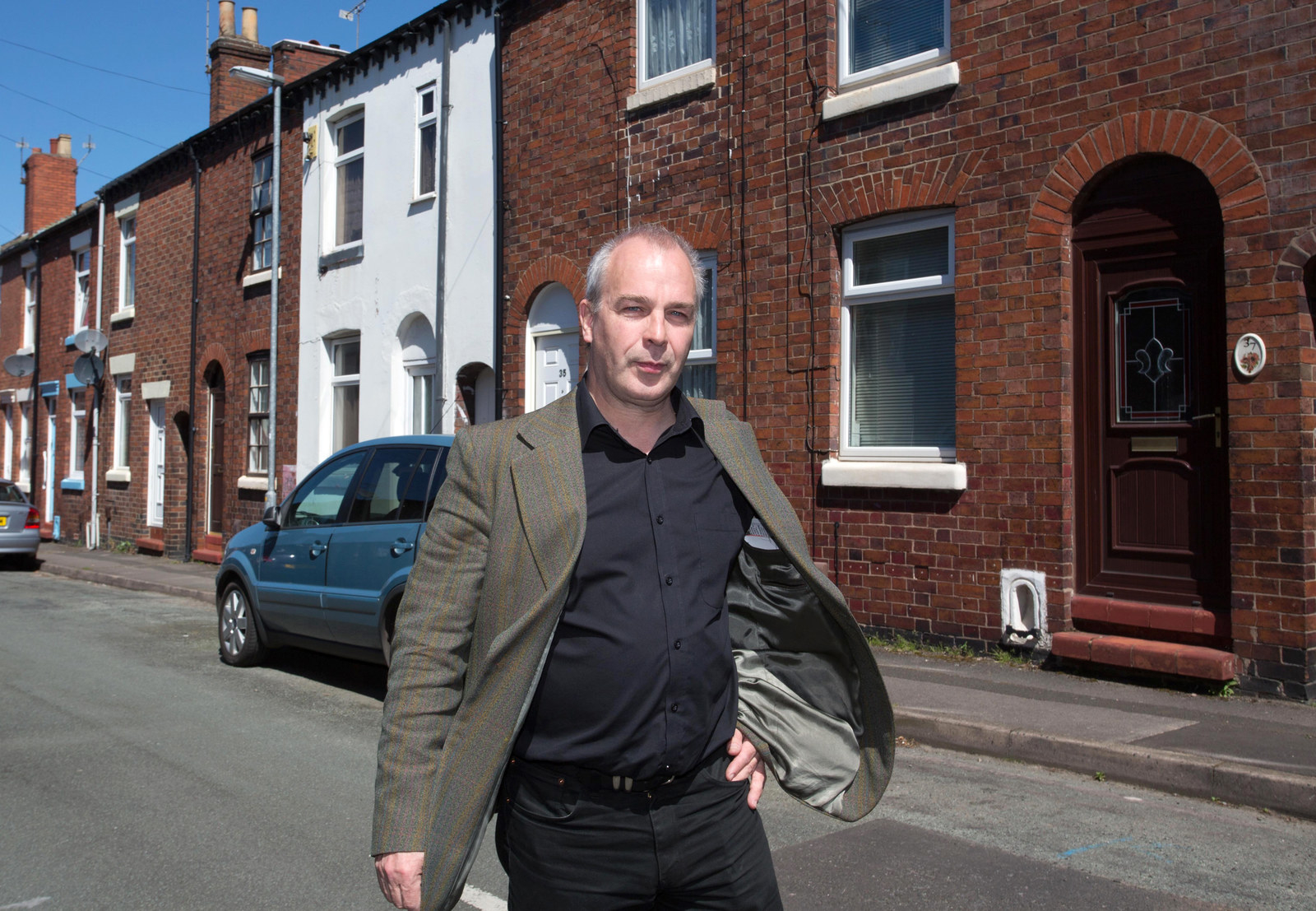 He adds: "There's no doubt that with this government we could and should be doing much, much better." But he knows even friends and those who support him as an MP will struggle to vote for him if they do not support his party's leadership.
He recalls: "My mum died just before the election in 2015 in Bradwell hospital. One of her neighbours said, 'Sorry Paul, not this time, nothing personal, I just don't like your leader.'"
Corbyn is absent from all Farrelly's campaign literature and the candidate struggles to contain his frustration at the leader and his entourage. "It's not helpful when people like Diane [Abbott] get rolled out and don't do their homework for interviews, but we have to fight with what we've got."
The shift away from Labour in Newcastle is also about changing demographics, he says. There is a growing middle class who are more sympathetic to Conservative messages, and Farrelly is acutely aware that they are not being reached under Corbyn.
"It's not just the dyed-in-the-wool people who might be considering a change – you've got to appeal to that middle ground, and it's indisputable that under Jeremy Corbyn we are definitely not."

Farrelly says his "big chance" is appealing to the formerly Labour areas that went to UKIP last time. "My challenge now, to have a fighting chance given the national polls, is to persuade these others who went to UKIP to come back to us. This is not a second referendum, no matter how much Theresa May wants to frame it like that."
He pulls up outside 37 Freehold Street, a small terraced house near Newcastle town centre where he was born. "When I was growing up it was me and my two brothers in the front bedroom, my mum and dad in the back, and my uncle and his girfriend in the front room. They didn't have indoor toilets, there were sheds out the back."
While he tells this story, an old neighbour comes out to have a chat. Philip Prosser, 72, worked in the pottery industry for 18 years and then in a bakery. He voted UKIP last time but says to Farrelly that this year, "It can only be Labour, can't it?"
This is exactly what Farrelly is hoping for, but BuzzFeed News didn't meet any other voters planning to go from UKIP to Labour.

The other area Labour hopes to capitalise on is the student vote at Keele University, but even this is not guaranteed. It was, after all, here that Meredith and his friends worked so hard to make being Tory cool again. Politics lecturer Catney says: "Keele used to be the Kremlin on the hill in the '60s and '70s, as a left-wing firebrand place. But throughout my time here the Conservatives have been one of the largest groups on campus."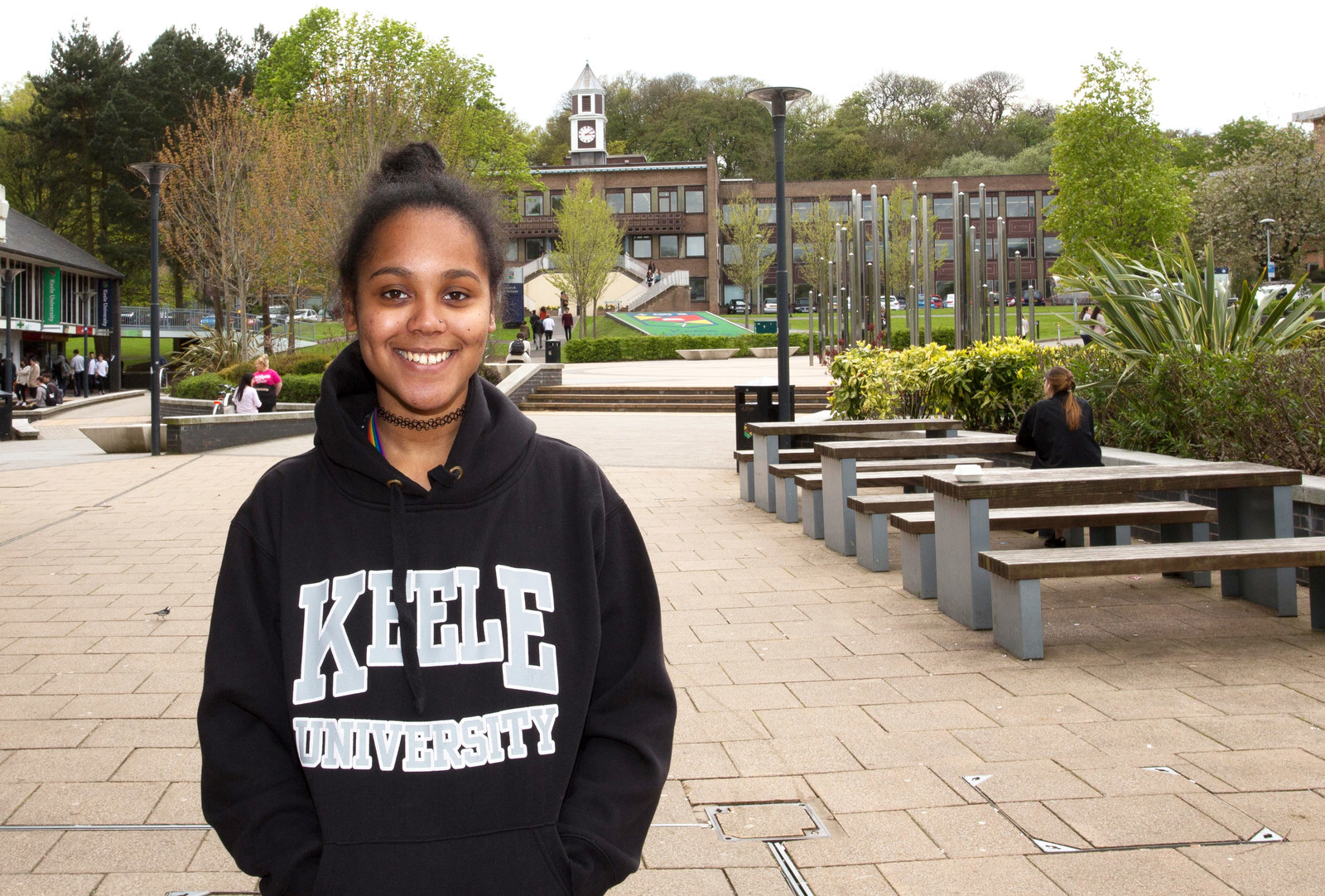 On campus there still seem to be a fair amount of left-leaning students. Psychology and sociology student Chante McLeod, 20, from London, thinks she'll vote Labour: "I'd vote Green if they had more support. No, I wouldn't vote for the Conservatives. They just seem like dicks."

But Joe Cook, a physics and finance student from West Sussex, says he will vote Conservative: "I wouldn't vote Labour, I could never see Corbyn as a stable leader. I'd say my friends are 50/50 [Conservative/Labour]."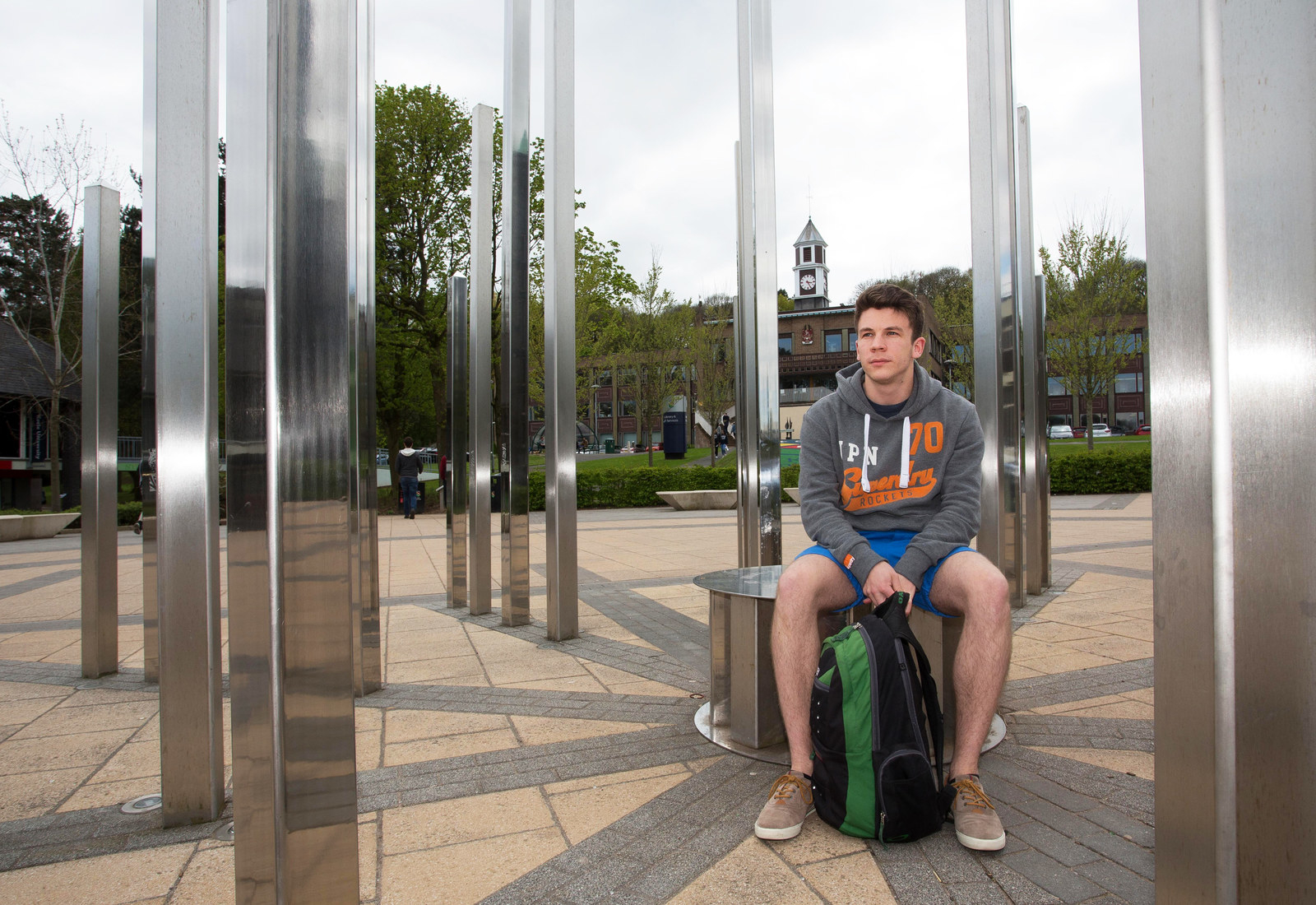 Up the road from Farrelly's office in the suburb of May Bank, there are signs that the battle is lost. Jackie Greer used to work at Bradwell community hospital – the very same community hospital where the MP's parents died, and which he campaigned to save. It was closed in March and she was made redundant. Despite the Conservative NHS policy that forced the closure, she is still not convinced by Labour.

"I was Labour always and then Conservative last time," she says. "This time I'm not sure. I honestly don't know how to vote."

Her husband Stephen, 52, is less equivocal. He works as a technician in another local hospital and says: "I'll vote Conservative again. I don't feel confident Labour has realistic policies."
Stephen's father worked in the Michelin tyre factory and his family were all Labour supporters. "Before the last election I always voted Labour," he says. "When I was 18 my nan said, 'This is how you vote, and this is where you put your cross, next to Labour.'"
As he picks up his clippers to trim the hedge in his front garden, he sums up the problem Labour will have persuading voters in 2017 that it is still relevant. "If Labour had a different leader and not such left-wing policies I would probably be voting Labour. They're too far to the left and not realistic enough. Jeremy Corbyn is way out of date; he's like a left-wing activist from the 1970s."