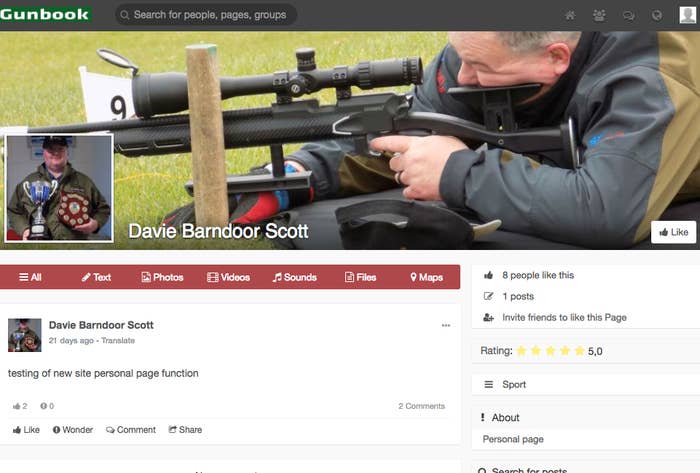 A British gun enthusiast whose friends were banned from Facebook for posting pictures of firearms has started his own version of the site for gun lovers.
Called Gunbook, it was set up by David Scott, a 57-year-old shooting instructor who lives in Kilsyth, 20 miles from Dunblane. It went live three weeks ago and he says it already has more than 1,000 members, around 60 of whom are from the US.
Anti-gun activists have told BuzzFeed News the website is "tasteless" and expressed their shock at its founder being from near the town where Britain's last school shooting took place.

"Facebook have banned all gun adverts. If you post a gun sale, even a legal one, on Facebook, you get banned," Scott told BuzzFeed News.
"I've started Gunbook, which is a social network for shooters. People were getting booted off even for putting up pictures with guns."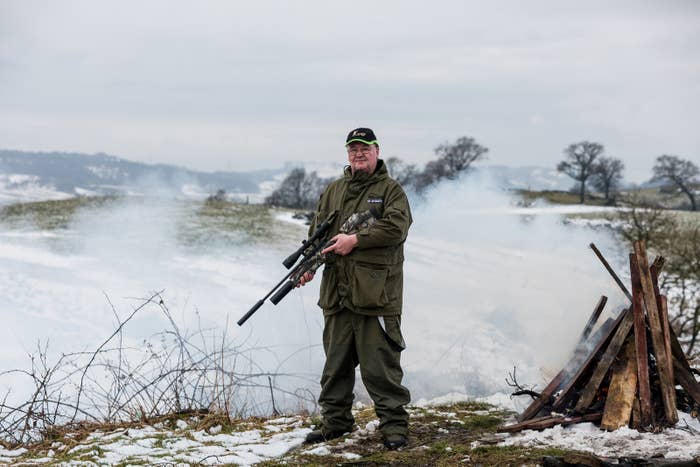 Scott admitted that part of the attraction of the site for members was that they could post about their love of deadly weapons without being judged by family and friends.

"Quite a lot want to talk about guns and shooting and target shooting and their families can see and often people comment. Gunbook is the place where people can talk about guns without their families seeing because a lot of people have got anti-shooting and anti-hunting friends on these sites."
Many of the profile pictures on the site show people standing in striking poses with guns – or are simply a picture of their arsenal. And just like any other social media platform, much of the content that has quickly populated the Facebook clone ends up being videos and memes.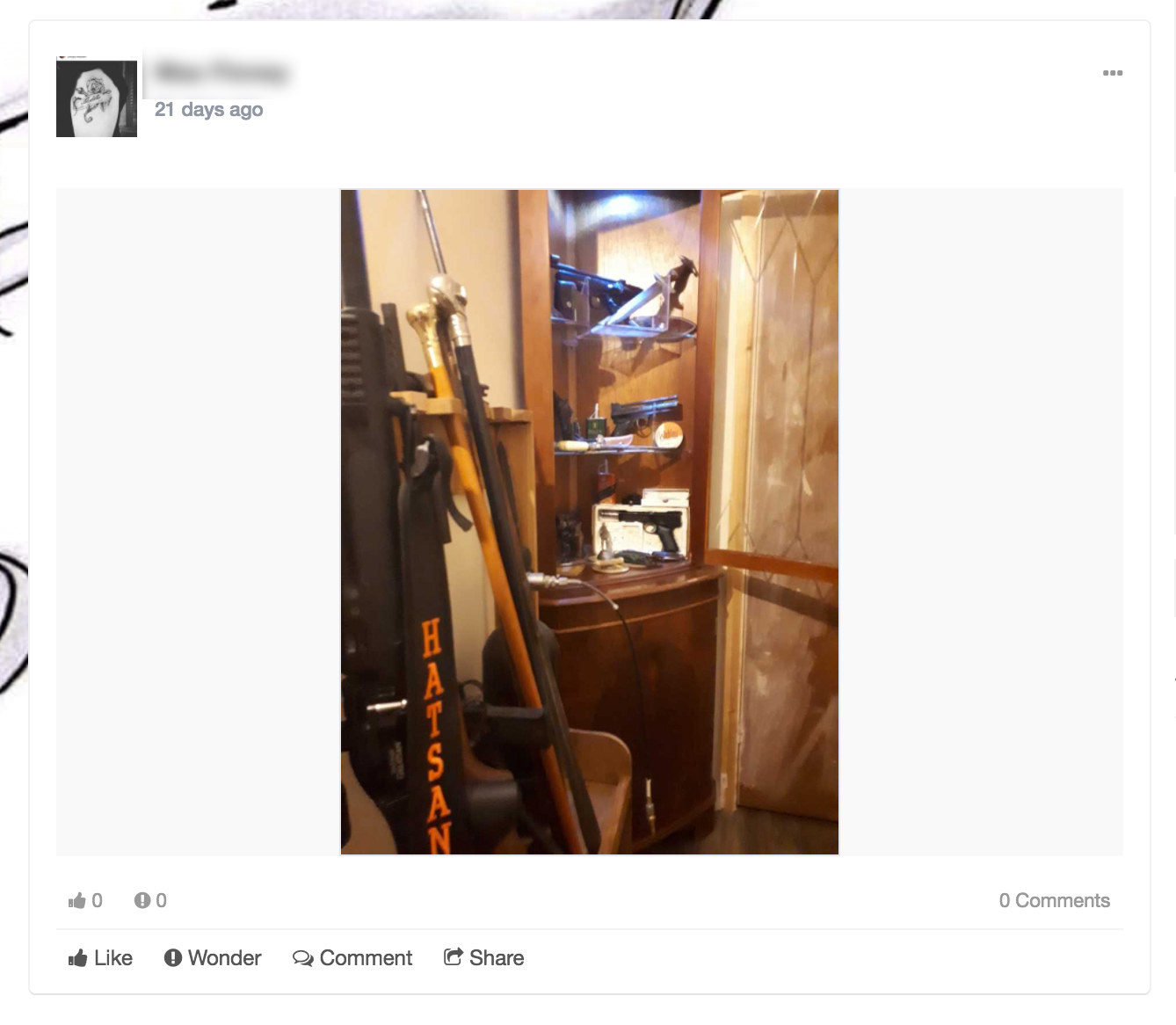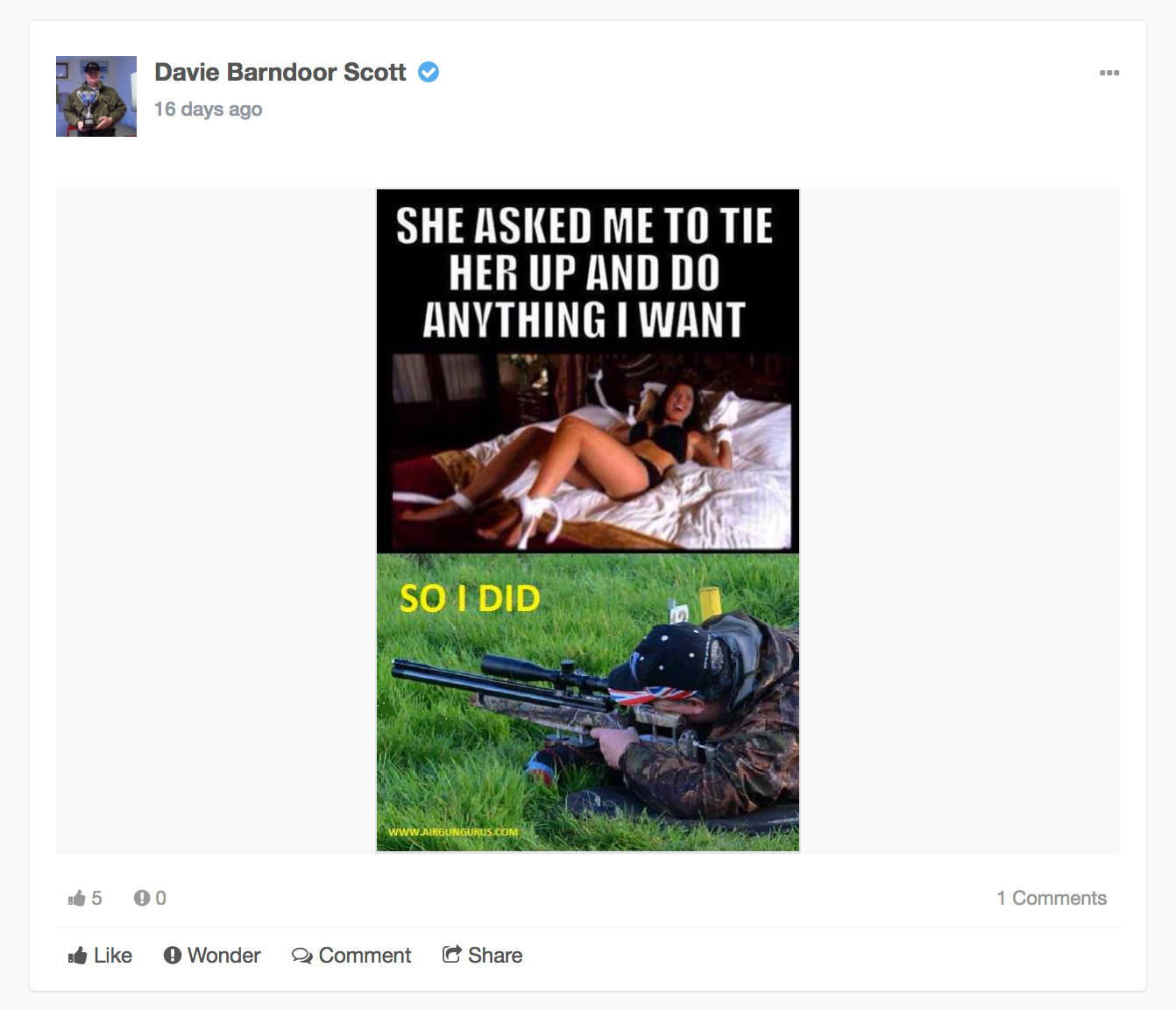 Scott told BuzzFeed News for a previous article, on how the school shooting in the Scottish town prompted a handgun ban in Britain, that he supports gun laws and thinks Britain's are "spot on".

He said the site will be for chatting about guns – as well as buying and selling airguns.
"Facebook's got an algorithm where if someone's put a gun on it they tend to ban them. I know lots of airgun groups on Facebook that have been deleted because the Facebook algorithm picks up the word 'gun'.
"Exactly the same thing happened on YouTube about 10 days ago. They're back on now but airgun videos got taken down because of the algorithm finding the word 'gun'. Piles of the Facebook groups got taken offline, including one that had around 7,000 members. There's been about 60 airgun groups taken down."
In contrast, his site is loosely controlled and encourages a community around gun ownership.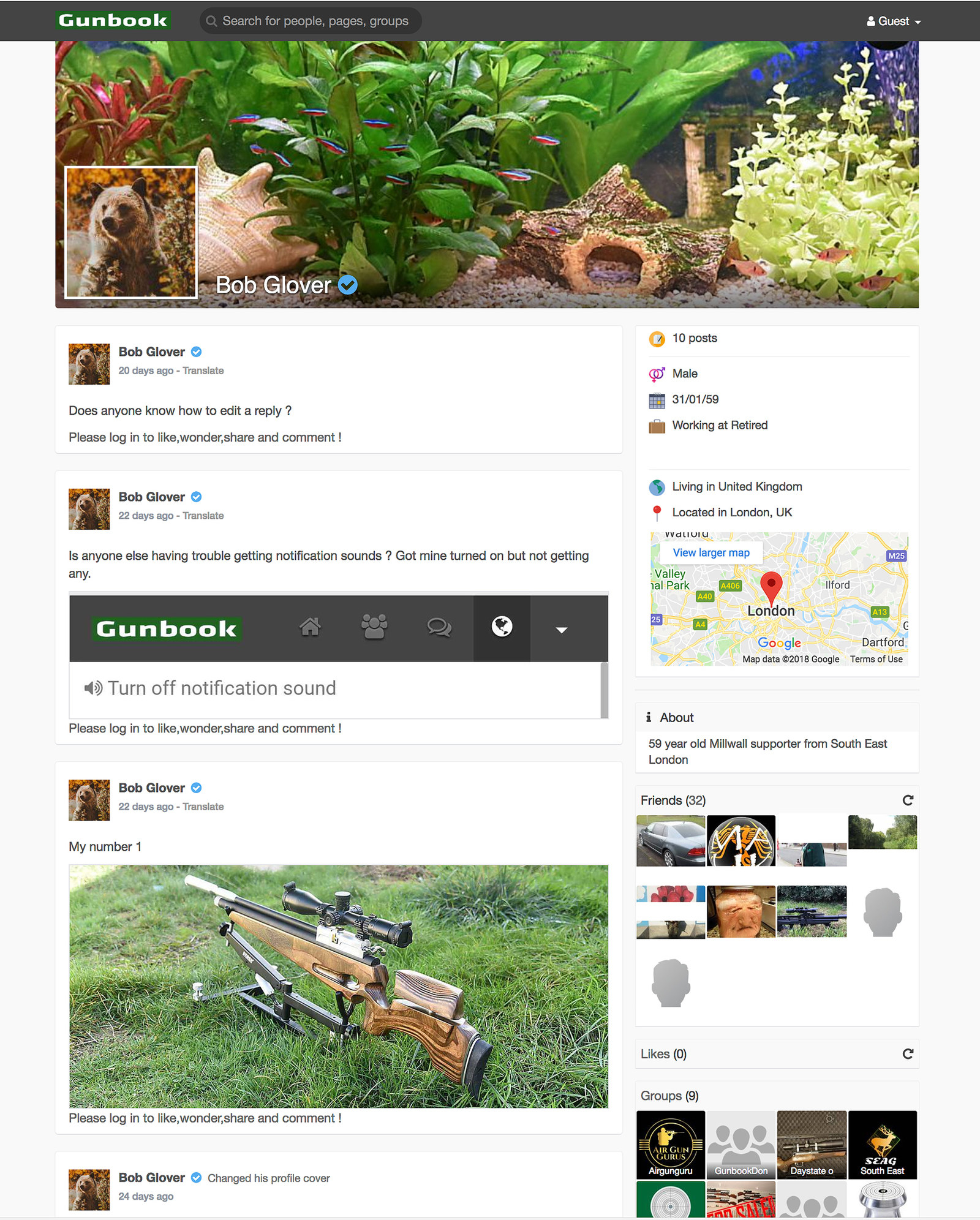 It has two admins but reassures users in a Q&A on the site that "they will generally just leave you all to get on with things". It adds later that "they will never interfere [in a group] unless a post gets reported and even then only racist and really dodgy ones will get looked at if reported. Please do NOT upload porn videos to our servers though ;0."

Another Q&A reads: "Can i post kill pics? Yes you can."
Some of the groups on the website are focused on coordinating the sale of weapons. One group called "Airgun Sales UK" tells users: "Somewhere to post your airgun sales, trades and wanted ads. Please be respectful of others. All sales are between individuals, to avoid scams try to keep sales face to face or use an insured method such as an RFD transfer."

BuzzFeed News contacted the UK-based tech company Krystal, which hosts the gun-selling website. Several questions about whether the company supports the selling of guns with the use of its services were not answered.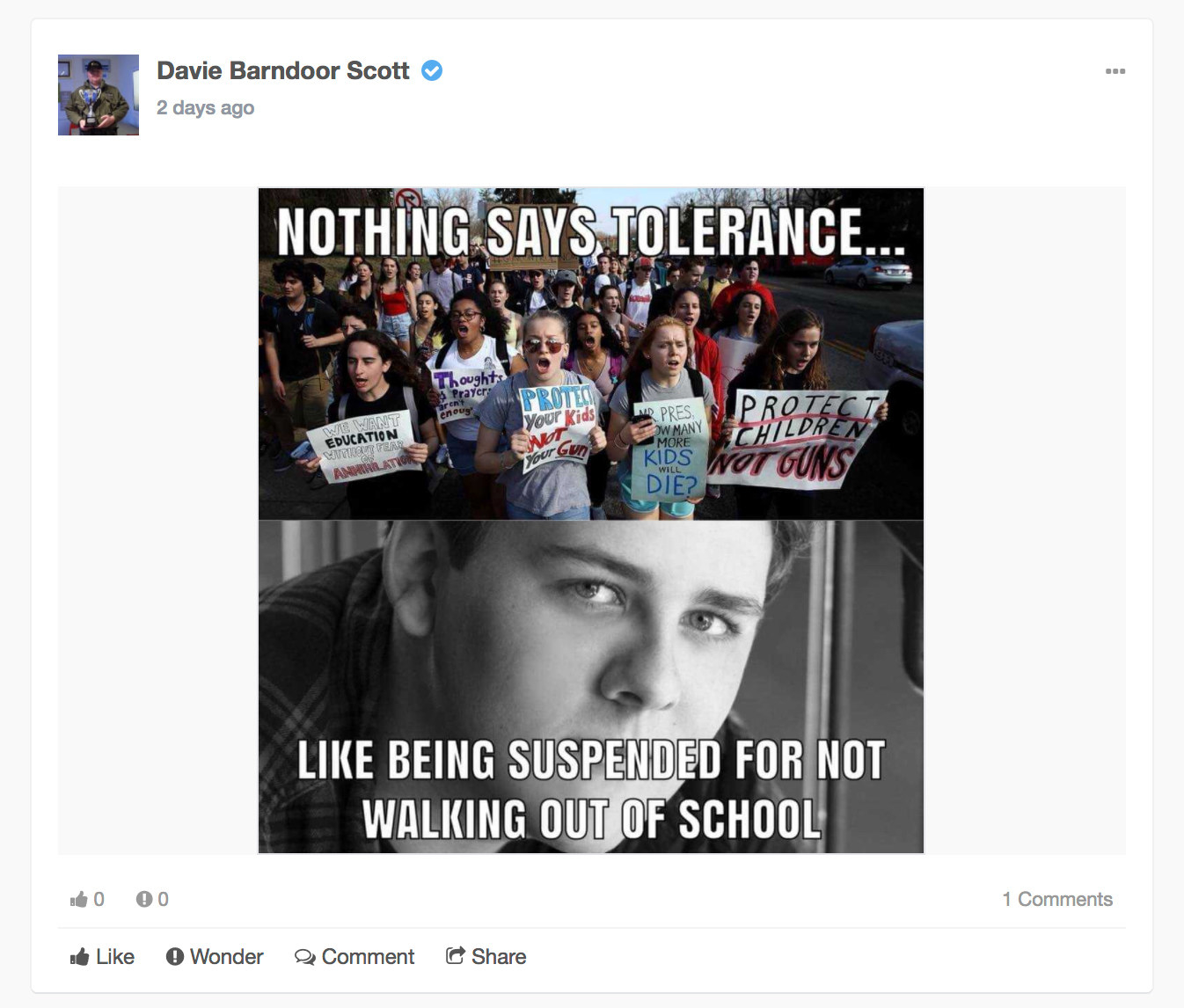 A spokesperson for Facebook would not comment on the "rival" site but pointed BuzzFeed News to its terms and conditions, which state: "We prohibit any attempts by private individuals to purchase, sell, or trade prescription drugs, marijuana, firearms or ammunition. We don't permit the individual purchase, sale or trade of firearms or ammunition.
"We do not allow you to use Facebook's payment tools to sell or purchase regulated goods on our platform."
Rosemary Hunter, one of the people behind the Snowdrop petition, which helped ban handguns in the wake of the Dunblane massacre, said the site was "entirely tasteless".
She added: "It's surprising that a local person has set it up. It wouldn't surprise me to see that over in America but it's a bit strange to think it's someone here that's done that."
A spokesperson for the UK Gun Control Network was similarly unimpressed. "I hope that it will be closely monitored by police… They're all in one place and will be looked at. That's the only comfort really that we can take."

Commenting on the profile pictures of users posing with guns, they said: "There's a culture of wanting to see yourself looking fierce and military, posing holding weapons and play acting. It's about pretending to be macho and violent. Of course sadly as we know, in the states particularly, it doesn't always stay as a pretence…

"We know that teenage mass shooters post pictures of themselves on social media with their guns and threats. It's the whole culture, and it will mostly be men, who want to be seen with their weapons. It's bravado. We know what happens."
Responding to the comments, Scott said: "I wouldn't have a problem being monitored by the police. The police are having a think about looking at people's Facebook pages when they apply for gun licences anyway.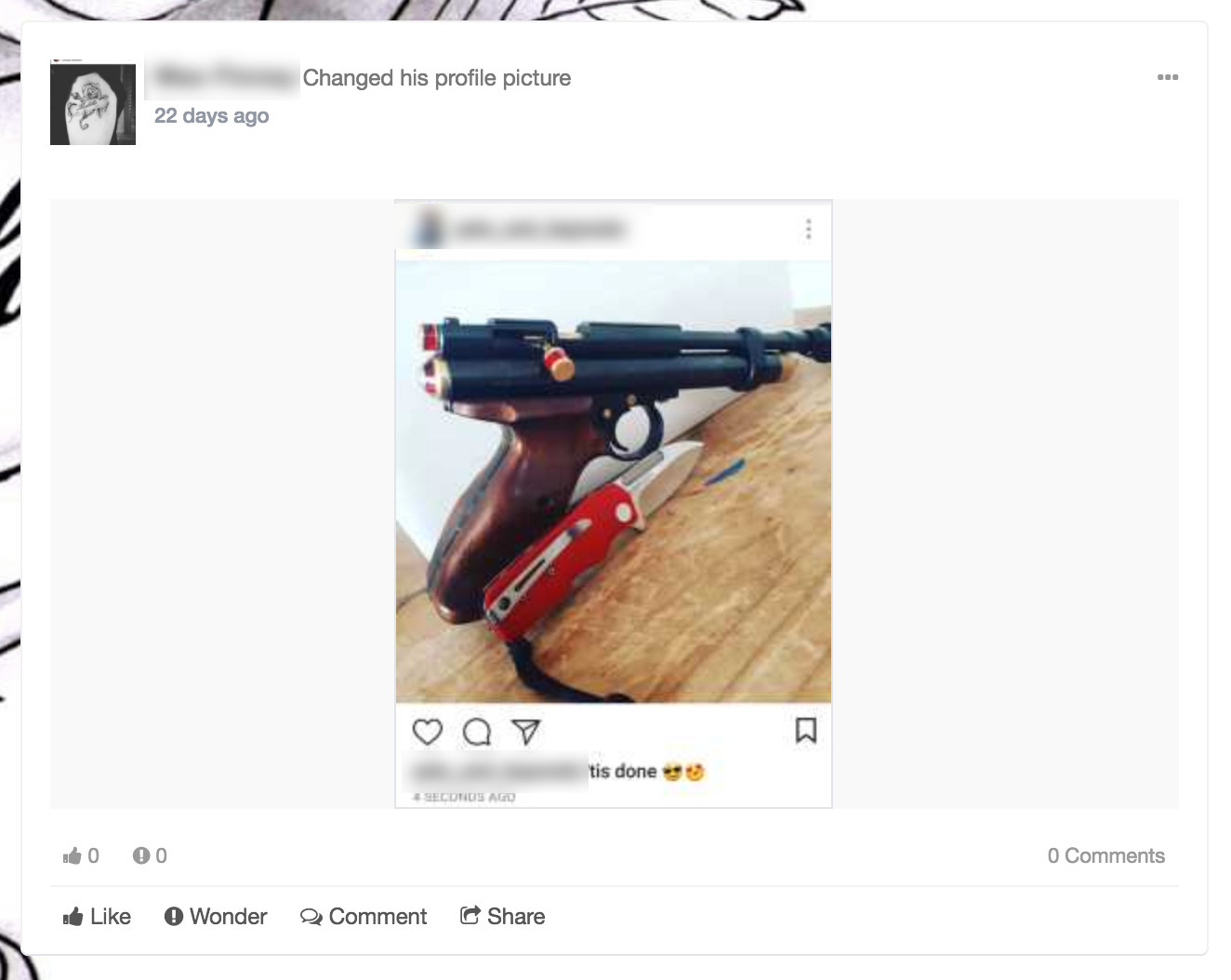 "You will get people posing with their guns occasionally but that's just to show off their guns. Most people just put pictures of their guns on the floor."

Scott argues that sharing a love of airguns is different from other weapons. "Airguns are a Commonwealth and Olympic sport and people forget that, and all they think of is people running around with machine guns," he said.