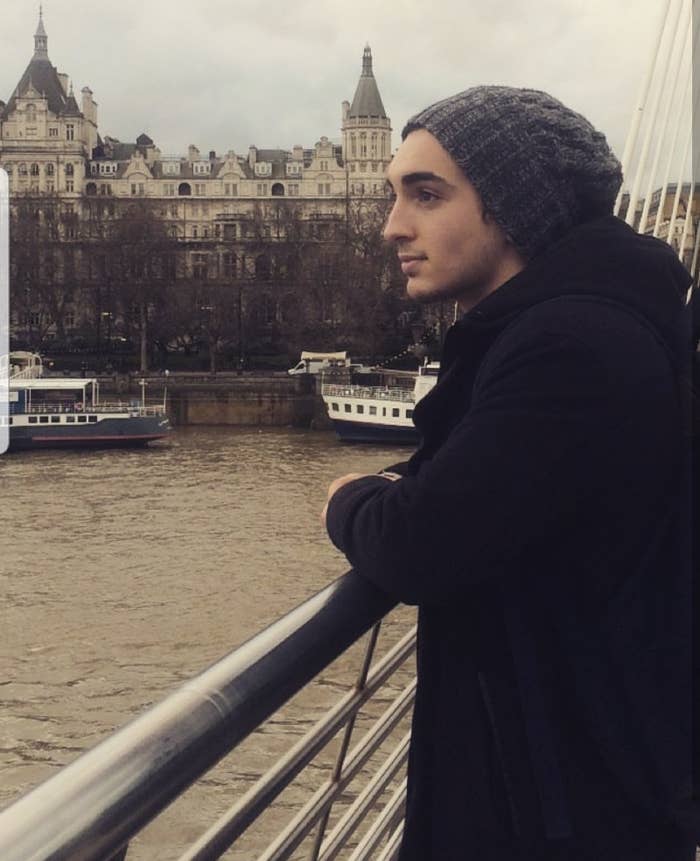 A 21-year-old man whose life was put on hold for three years after the Home Office refused him asylum — despite granting it to the rest of his family — has been given a reprieve and can now stay in the UK.
Amin Khoshkhoo, originally from Iran and now based in Wolverhampton, found out on Wednesday that he had finally been granted asylum after he was excluded from his family's claim for being over 18. Since finishing school, he had been unable to work or study because of his immigration status.
He told BuzzFeed News: "I'm free now; I can get a job, I can study. I still can't believe it. I woke up this morning thinking, Is this real? My mum was in tears, she was really happy for me. I don't think she can believe it either."
He thinks that his case, which was first reported by BuzzFeed News in September, was resolved quickly because of media attention. "If the article wasn't published they wouldn't have fast-tracked my case," he said. BuzzFeed News revealed earlier this year that a strategy was launched by former home secretary Amber Rudd which means that cases receiving bad publicity are fast-tracked by the Home Office.
Khoshkhoo first claimed political asylum with his family when he came from Iran in 2010 aged 12. Their initial case was turned down after a series of appeals, but with a new lawyer, the family entered a fresh claim for asylum last year.
The claim listed Khoshkhoo, his two younger brothers, and his father as dependants on his mother, but while his parents and brothers were all granted asylum in March this year, Khoshkhoo received no news. The Home Office excluded him because he was over 18, meaning he had to start all over again with an entirely separate asylum application — despite this appearing to contradict the government's own policy.
A petition on Change.org asking the home secretary to solve his case attracted more than 180,000 signatures. He believes that media and public pressure were factors in his case finally being solved, and is frustrated at the lost time. "They wasted my life, my time. I've been sitting at home for three years."
He added: "I should've been granted [asylum] with my family first of all. They didn't need to interview me again. On what basis would they refuse me? It was nonsense."
Khoshkhoo was hoping to take up a place to study medical sciences and pharmacology at Coventry University in September, but the decision did not come in time. Now he is waiting to hear if he can begin the course with a January entry.
He said: "The next steps are to find a job and start university, move on with my life, and hopefully make a career."
A Home Office spokesperson said in response to Khoshkhoo's case: "All asylum claims are carefully considered, in accordance with the UK's obligations under the Refugee Convention and the European Convention on Human Rights. Anyone who requires our protection will be granted it.
"Mr Khoshkoo has been granted asylum in the UK."