A Woman Died In Prison Six Years Beyond The Sentence For Her Crime. Now Her Family Have To Crowdfund To Prepare For Her Inquest
Charlotte Nokes had serious mental health problems and died in Peterborough prison after being held more than six years beyond the sentence for her crime.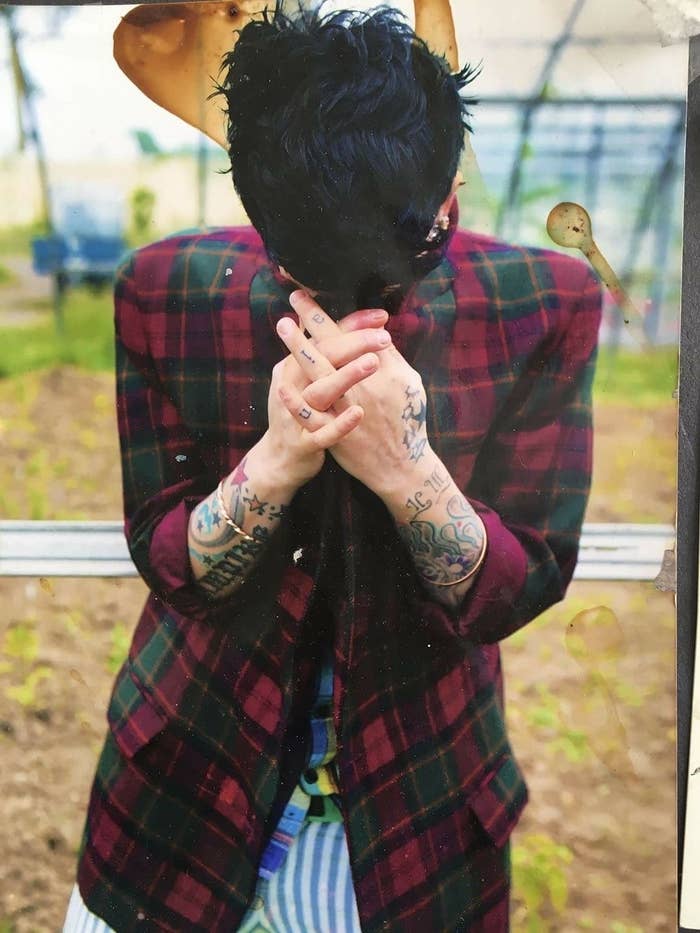 The family of a woman who died in prison after being held more than six years beyond her tariff are having to crowdfund their legal preparation for an inquest.
Charlotte "Charlie" Nokes died in Peterborough prison aged 38 in July 2016. She had serious mental health problems and was serving a controversial indefinite sentence, known as Imprisonment for Public Protection or IPP.
It meant that while she was only given a 15-month minimum custodial time for street robbery in January 2008, she was still in prison more than eight years later.
The lawyer acting for Nokes' family says the parole board recommended that Charlotte was considered for therapeutic community or hospital treatment in 2015. But she continued to be kept in custody and was being held in Peterborough, a privately run prison by Sodexo, at the time she died.
She had long-term mental health problems and frequently struggled with drug addiction.
The cause of death is awaiting classification but the the family's legal team expects the inquest to consider whether the medications she was on might have increased her risk of cardiac arrest. They also expect it to examine her mental health treatment, whether her cell observations were sufficient and the temperature in her cell.
Nokes' family was shocked to discover that, despite not earning enough to afford a lawyer, they do not qualify for legal aid to cover the work preparing for the inquest, because the means test is so stringent. The situation has forced them to crowdfund the cost of their lawyer preparing a case. They hope to be granted exceptional case funding to cover the inquest itself and plan to put in an application.
Nokes' sister, Rachel Hammerton, said she had been attempting to prepare a case alone without a lawyer but was increasingly daunted at the prospect as more information came to light. She estimates that she and her husband, who both work, have a joint household income of around £38,000 and a house they own with a mortgage. The sums put them outside the bracket for means tested legal aid.
"You don't just have a spare ten grand sitting around. It would mean remortgaging my house which you don't want to do with two children," Hammerton said. "I'm cross that we have to do this. It shouldn't be necessary, it should just be you get someone representing you because it happened under government care.
"The prison is going to have a whole legal team and the NHS is going to have a whole legal team. Can you imagine as a family going up against that? Isn't an inquest meant to be getting to the truth? As a family we want some answers to explain why a 38-year-old died."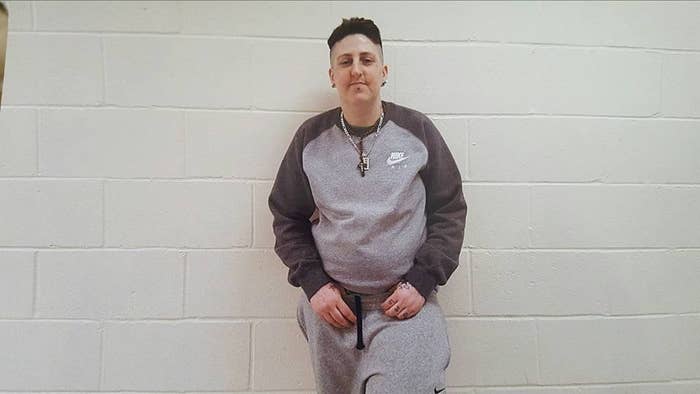 Since the passing of the Legal Aid, Sentencing and Punishment of Offenders Act (Laspo) in 2013, legal aid is currently only available to bereaved families if a death involves the state, such as in prison or police custody, or if it is of "wider public interest". Families who meet these criteria then have to provide extensive evidence of their financial means to qualify for legal aid.
The means test threshold for legal aid has not been updated since 2010 and is considered a factor in the rising number of people representing themselves in court because it does not reflect the current cost of living. As part of its review of Laspo, the MoJ has begun a review of the means test.
The family's solicitor, Tara Mulcair of Birnberg Peirce, believes the current system is "unjust and needs to change." She added: "It is unconscionable that bereaved families, who are coming to terms with the loss of a loved one, are not automatically entitled to receive free, non-means tested state funded legal representation. Instead, families have to go through a complex, stressful and intrusive funding application process or appeal to the generosity of others through crowdfunding.
She went on: "Meanwhile the state agents who are recognised as Interested Persons to an inquest will always be legally represented, the cost of which will ultimately be paid by the taxpayer. This results in families being in an unequal position when participating in the inquest."
IPP was brought in by the 2005 Labour government as a way to extend the sentences of offenders guilty of serious sexual and violent crimes. In reality it was used much more widely by judges and after years of outcry it was abolished in 2012 by the Coalition. But there are still more than 2,400 people in prison on IPP sentences, having been handed them before the law changed in 2012.
Mulcair said: "This case raises important issues about sentence planning for those who remain on IPP sentences and the treatment of prisoners with severe and enduring mental health problems. Charlotte had served more than 6 years over her tariff. In January 2015, the Parole Board recommended that a move to a therapeutic community or hospital should be considered. It does not appear that this took place.
"In addition to ascertaining Charlotte's medical cause of death, it is understood that the issues to be investigated at the inquest include the treatment of Charlotte's poor mental health, the sufficiency of Charlotte's cell observations and the temperature of her cell. Charlotte's family are particularly concerned about the potential impact on Charlotte's heart of the medication she was prescribed and the possibility that this medication caused a sudden cardiac death which could have been prevented."
On a CrowdJustice fundraising page for legal representation, Hammerton explained the effect of this indefinite sentence on her vulnerable sister. "The IPP sentence she'd been handed by the judge gave her no hope - she struggled to cope and would grow more volatile with each rejection of her parole. Charlie would self-harm and… she was on an ACCT care plan during most of her time in prison."
She added: "Charlie was due to be sent to a Secure Psychiatric unit, as a result of her last parole hearing in January 2015. She was very much looking forward to this as it would have meant her being closer to family and friends, and in her opinion she would receive the correct care for her Mental Illnesses. Unfortunately, Charlie died of unexplained causes before this was actioned."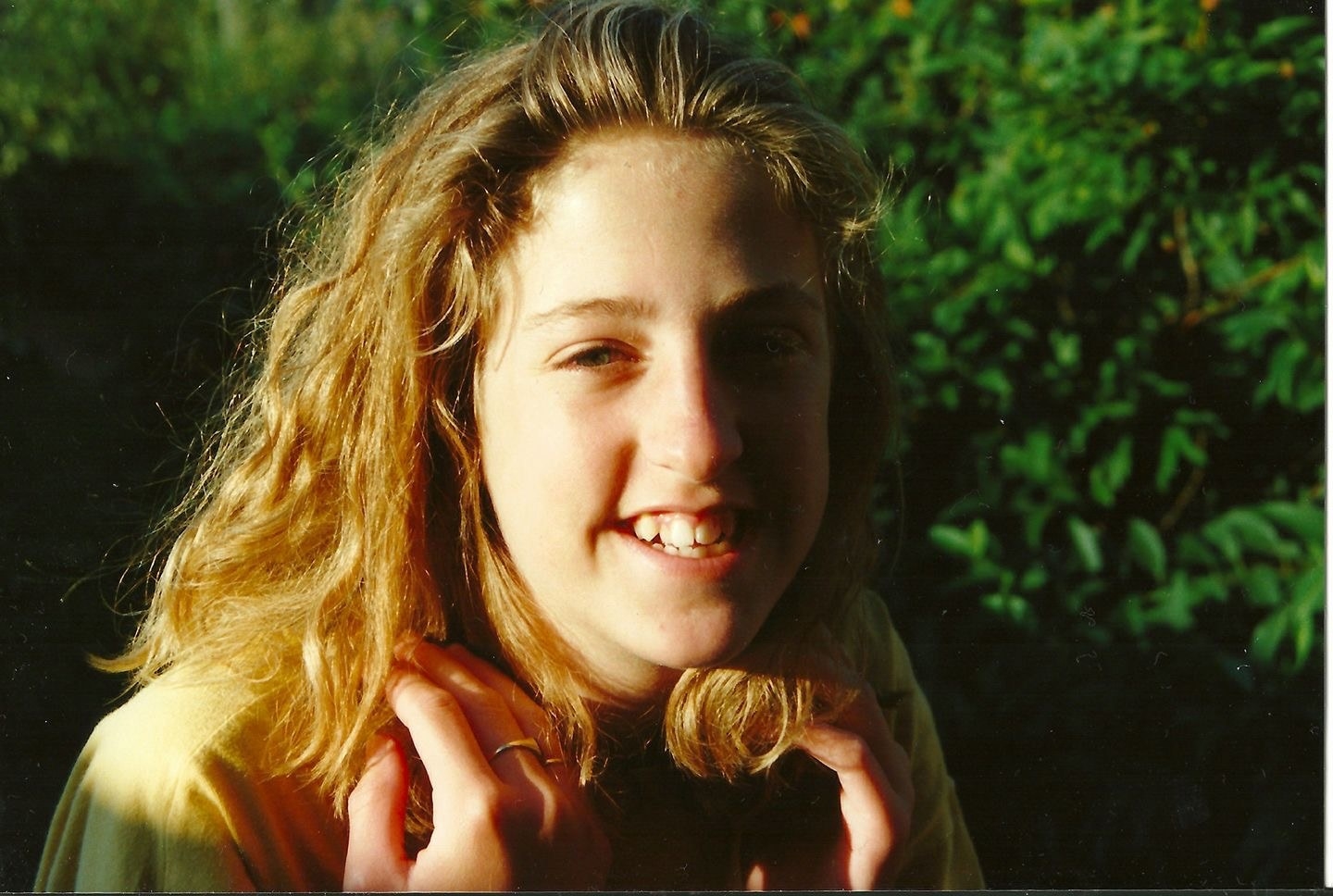 An HMP Peterborough spokesperson said: "The death of a prisoner in our custody is always regrettable and we offer our condolences to her family and friends. We will cooperate fully with the inquest proceedings but are unable to comment further at this time."
The inquest begins on the 18th of June at Huntingdon Coroners Court.
The charity Inquest, which is supporting Nokes' family, is campaigning for legal aid for all families at inquests into state-related deaths, such as those in prison or police custody.
A spokesperson for the charity said: "Inquests following state related deaths are intended to seek truth and expose unsafe practices. Charlie's experiences in prison, including serving an IPP sentence so long over tariff, must be scrutinised. Without legal representation for bereaved families at inquests, the opportunity to expose any failures, and prevent ongoing harms for those in similar circumstances, is severely limited.
"Bereaved families face a protracted and distressing application process for legal aid at a time when they are grieving, and many are forced to crowdfund. This is in contrast to the unlimited funds available to state agencies from the public purse. INQUEST, alongside a range of supporters, are calling on the government to urgently introduce automatic non-means tested legal aid funding to bereaved families following a state-related death."
A Ministry of Justice spokesperson said: "Our thoughts remain with the family of Charlotte Nokes.
"While our review of legal aid showed that representation is not necessary for the majority of inquests, we are making changes to ensure there's more support for bereaved families and conducting a review of the means test.
"Those imprisoned for public protection were deemed by a judge to pose a high risk of serious harm to the public and the independent Parole Board decides if they are safe for release. In 2017, 600 IPP prisoners were released by the Parole Board."