Sydney Hubbard says she probably isn't going to vote. At 18, it is the first year she has had a chance to and she has diligently researched the parties, asking advice from everyone she can think of. But she isn't excited by the options.
"If I talk to all the people my age, we have no idea who to vote for. All they do is talk to the older generation. Labour and Conservatives are supposed to be two separate things but when I've googled it they're both saying the same things."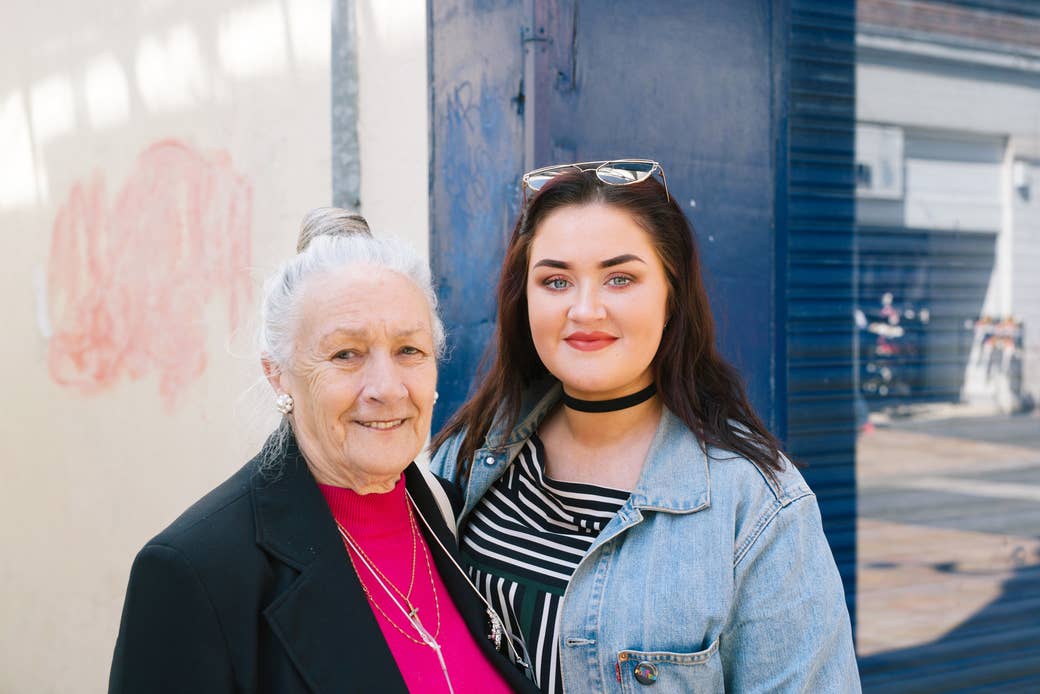 Speaking to BuzzFeed News while out shopping with her grandmother on the high street Merthyr Tydfil, south Wales, she says: "When I do ask my family they say, 'Oh I dunno, these days they're all the same now. Vote for who you want to vote for.' But they're mirror images of each other."
Hubbard, who is studying art psychology, art history, and photography at Merthyr College, has come to the conclusion she might not vote at all. "I know it sounds wrong because I'm one for feminism, but I don't want to vote for something that I'm not part of and don't understand." Hubbard's grandmother, Glenys Williams, 78, sympathises. "Way back we were all Labour but now a lot of people can't be bothered," she says. "They come out with all these promises, but do they come through in the end? When a different party comes in, you think, Have things altered?"
BuzzFeed News travelled around three constituencies, two with traditionally lower turnout and one with the highest in England. The signs are that this election – called at short notice by a prime minister wanting to cement a majority over weak opposition parties – is turning people away from politics in droves.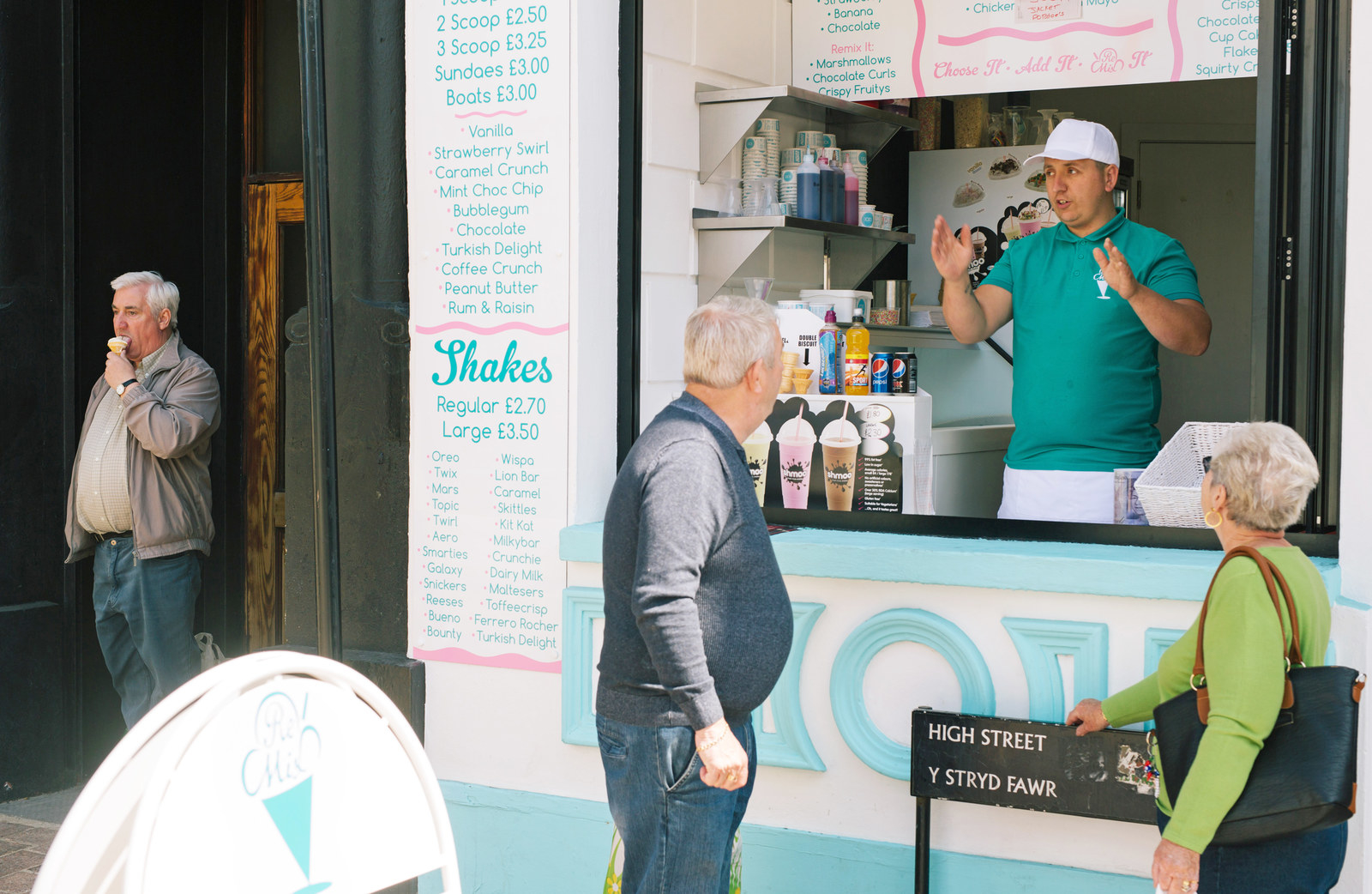 The issue is not so much those who never vote; they are a given in any election. But BuzzFeed News met many lifelong voters and newly eligible ones too disillusioned to turn up at the ballot box this time.

This goes beyond apathy. It is not that people don't care, rather that they don't see options that inspire them or make them think their future could be any different. A recurring issue raised by those BuzzFeed News spoke to was the lack of an inspirational individual who understood their lives and instilled confidence that they could be improved.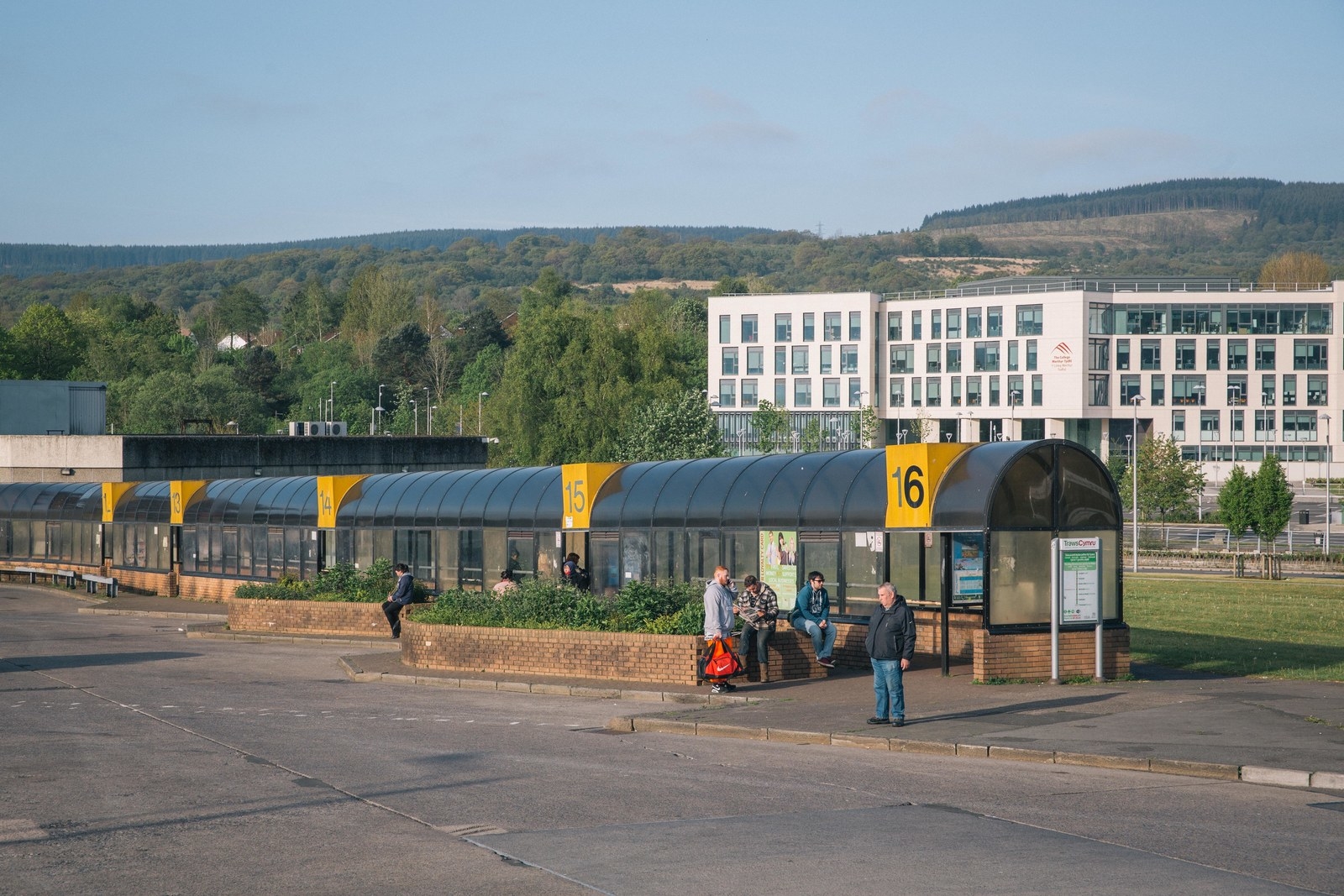 If you include the European referendum, 2017 marks the third consecutive year that the British people have been asked to take part in a national vote. The general election in June also comes just a month after a local election. Turnout is notoriously hard to poll in advance because of the many variables (weather, for example, makes a massive difference). But voter fatigue is likely to be an issue.

The last time Britain had elections in such quick succession was in 1974, when there were polls in February and October. Turnout suffered in the second election, going down by six percentage points, from 78.8% to 72.8%.

In Hubbard's constituency of Merthyr Tydfil and Rhymney just 53% of people voted in 2015, one of the lowest rates in Britain. Labour won with just over half of the vote in what is still seen as a relatively safe seat for the party.
Matthew Flinders, politics professor at the University of Sheffield, says that in Labour heartland areas such as these, this year's election is likely to turn people away. "A lot of traditional Labour party voters are not happy with the shift to the left, but they are not happy to vote for anyone else and so won't bother voting at all."
He added: "That's the big issue nobody is talking about is a big credibility gap. Labour is not seen as credible. The Liberal Democrats are not seen as a credible party of government. The Greens will pick up traditional Labour voters but their distribution of votes will be too sparse. It's very bad for democracy."
Safer seats often translate to lower turnouts because people feel there's no chance for change. But this time even the regular voters seem uninterested in going to the polls.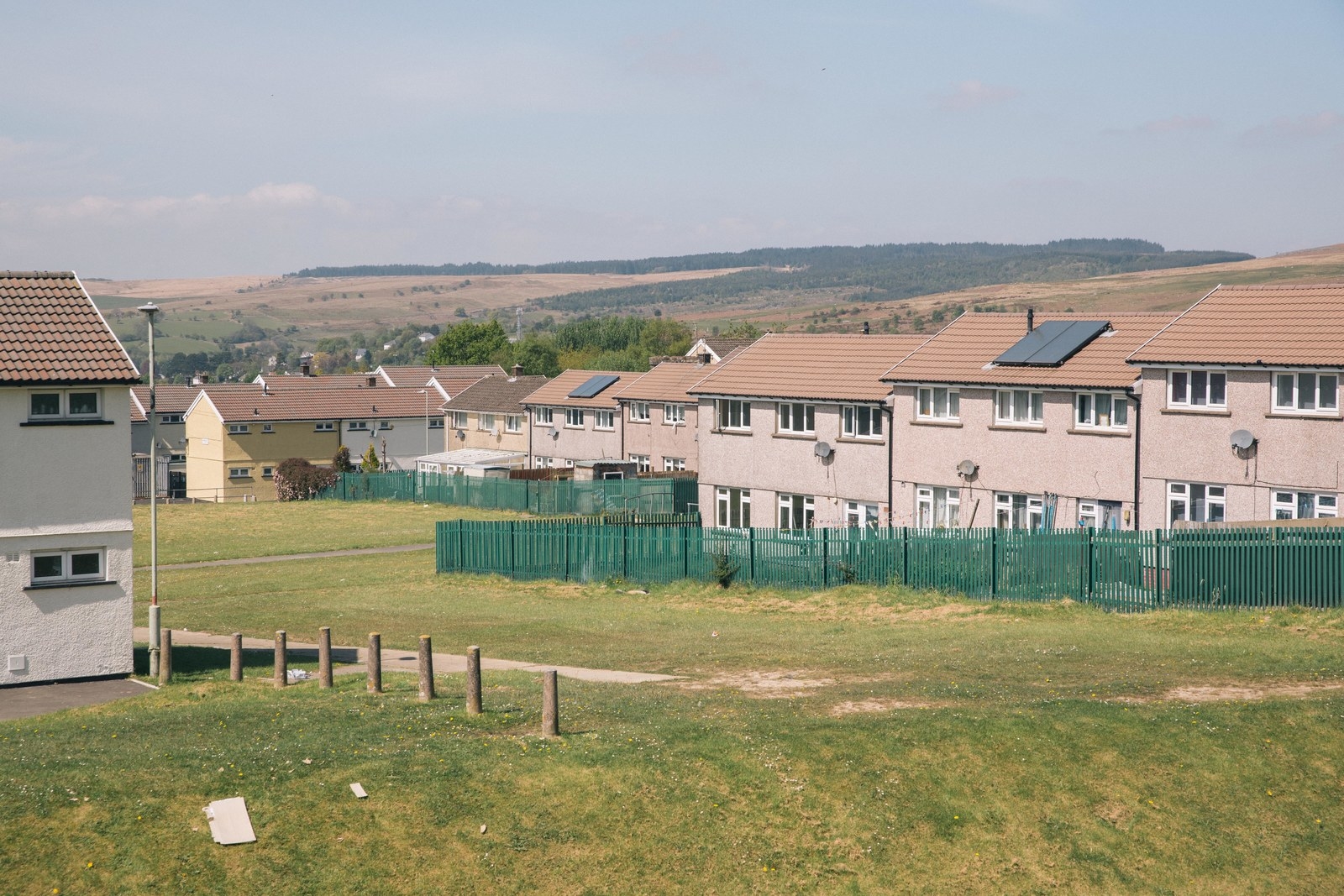 Glenys, 73, is waiting for a haircut in Klean Kutz on the Gurnos estate on the outskirts of Merthyr Tydfil. "I've got a postal vote but I'm not going to bother," she says. "I've voted Labour since I was 18 and this time I'm not going to."
"I always vote for Labour but you only hear something when they want your vote, and when you want something done you don't see them." When pressed, she can't describe a specific example where that's been the case, but her mind is made up: They won't get her vote and neither will anyone else.
BuzzFeed News didn't see any campaign placards or posters during two days travelling around the constituency – but multicoloured rosettes were stuck to every other shop window, car wing mirror, and front door. The coloured ribbons are to raise money for a local girl with a rare cancer to go to the US for treatment she's been denied on the NHS. More than £26,000 has been raised already. If there's a cause in the town that is galvanising everyone, it's this.
Politics is another matter.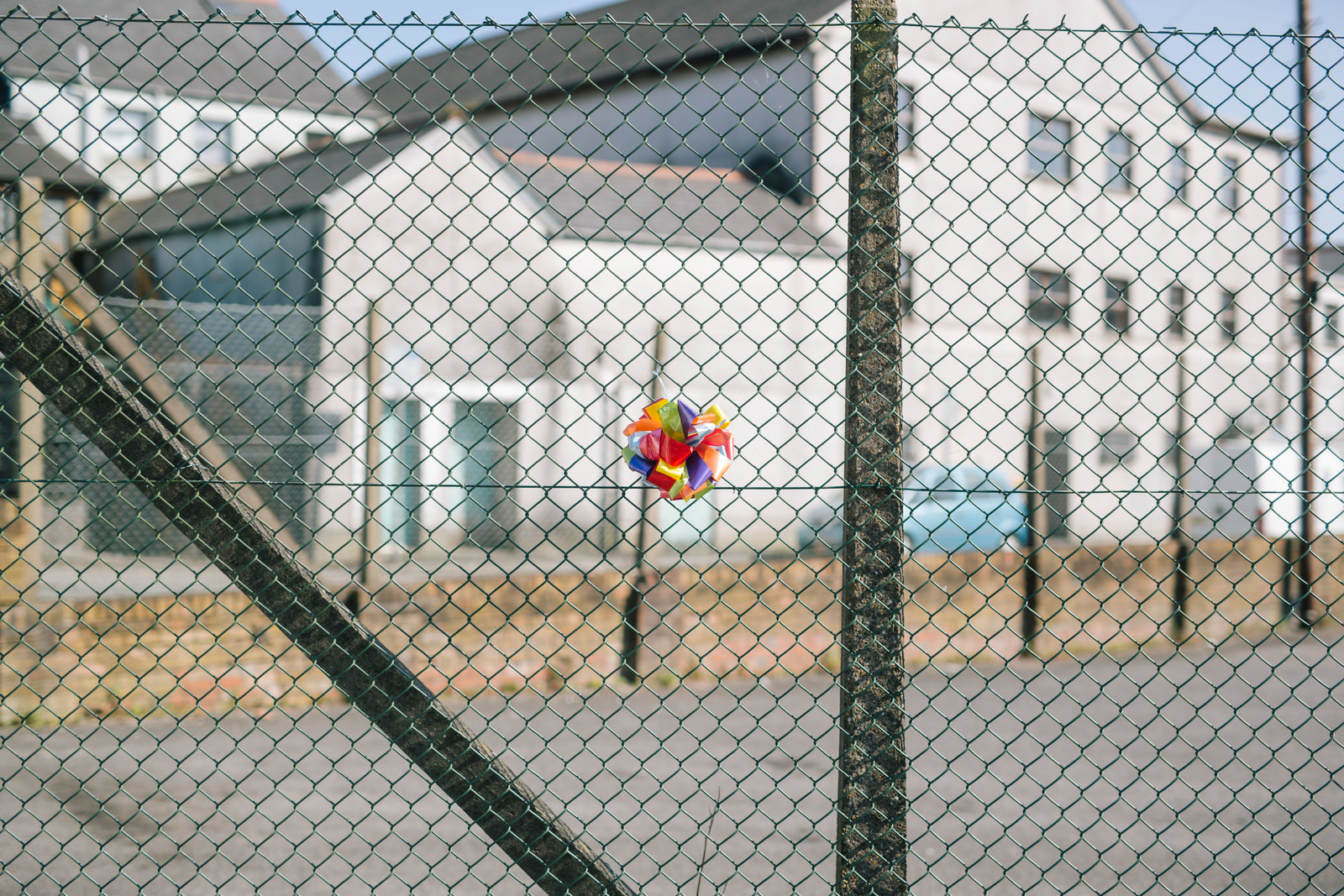 Malcolm Coldran, sub-postmaster for nearby Bedlinog, has just been voted in as an independent councillor for the village in the local elections on 4 May, which saw Labour ousted from power in favour of independents. Merthyr Tydfil's borough council is now one of 10 in Wales where no political party got a majority in the local elections.

Coldran insists the borough council results are not a reflection on Labour nationally but simply a product of campaigns on local issues. But he later concedes: "I don't think there's as much support for Labour. There's no great enthusiasm for Jeremy Corbyn. I just think it's part of a general lack of interest in politics at the moment, which is a shame because we need to get more people involved."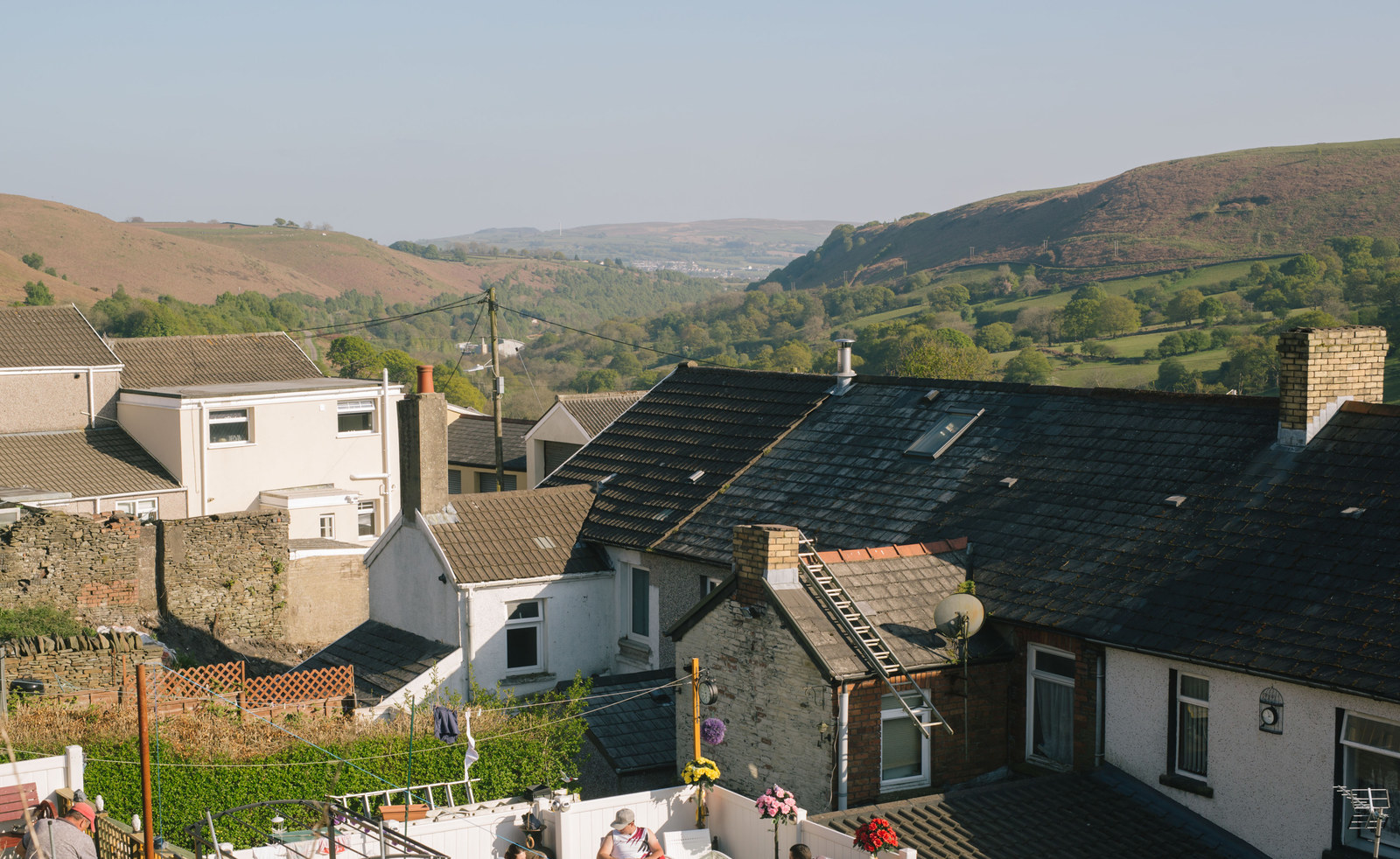 Reece Kaur, 28, is behind the counter in Bedlinog's general store. She has voted in the past but this time she's not sure. "I don't know if I'm going to vote because is it going to be better or not? I don't know." Asked if she would consider voting Lib Dem, she says: "I dunno, who's that?"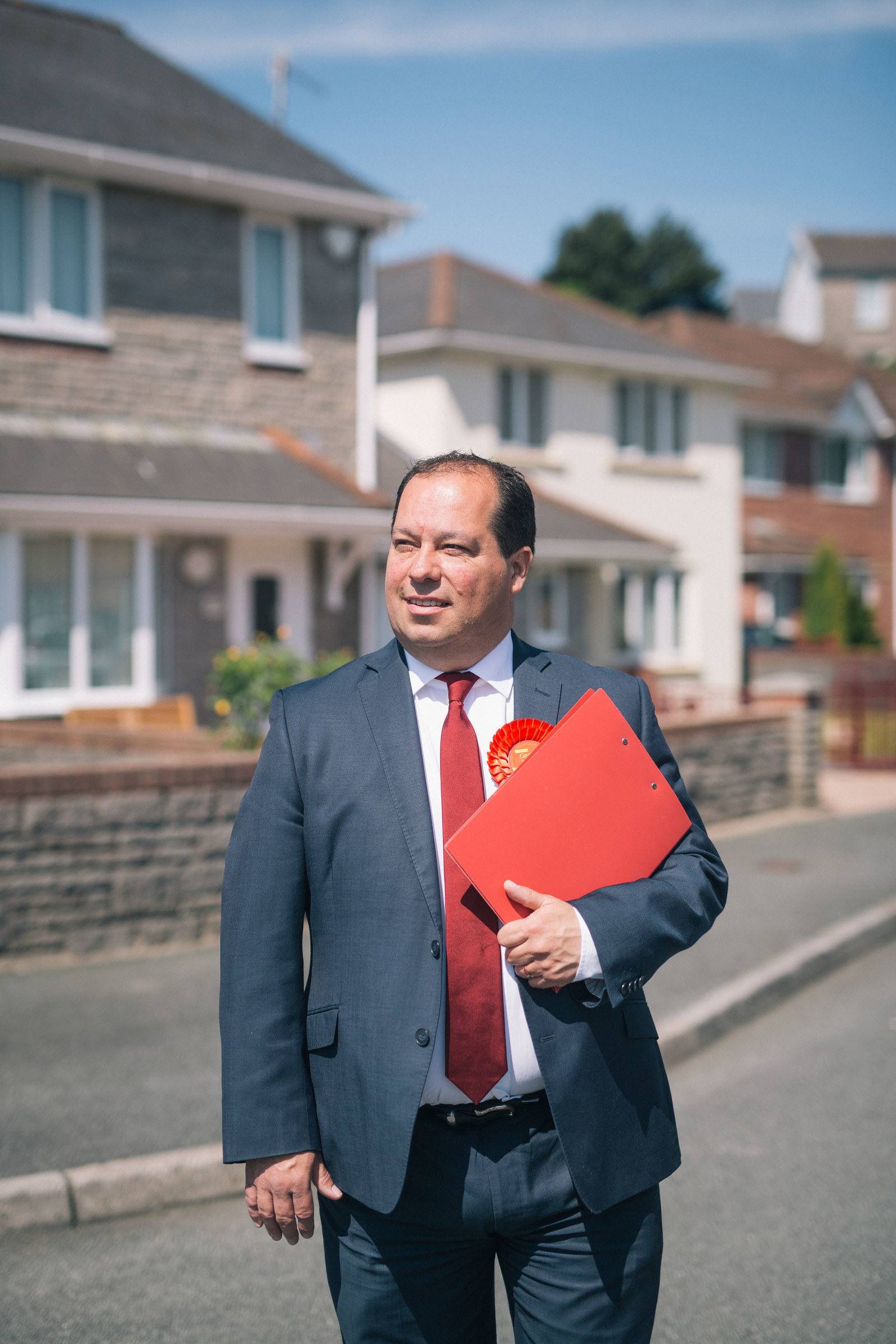 Politicians don't seem to grasp the scale of the problem. Despite the evidence to the contrary, the town's Labour MP, Gerald Jones, is optimistic about this election. "I'd like to think that turnout will be better this time. We've got teams out every night and afternoons knocking doors." He insists "the reaction that we're getting on the doorstep is really positive."
When BuzzFeed News mentions the lack of political placards and stickers in the town he puts it down to the short notice of the election and says they will be going up soon: "I've got about 80 in my garage from 2015."
Amy Kitcher is standing for Plaid Cymru in the constituency and knows she will have a battle persuading people to go out and vote. "We're getting a bit of election fatigue. If you count all the referendums we haven't had a fallow year for ages. For a normal person who's not interested, it's getting a bit tiresome."
She believes voter disengagement is a growing problem: "There's a general apathy and I think sadly apathy is going to be the main winner this time round."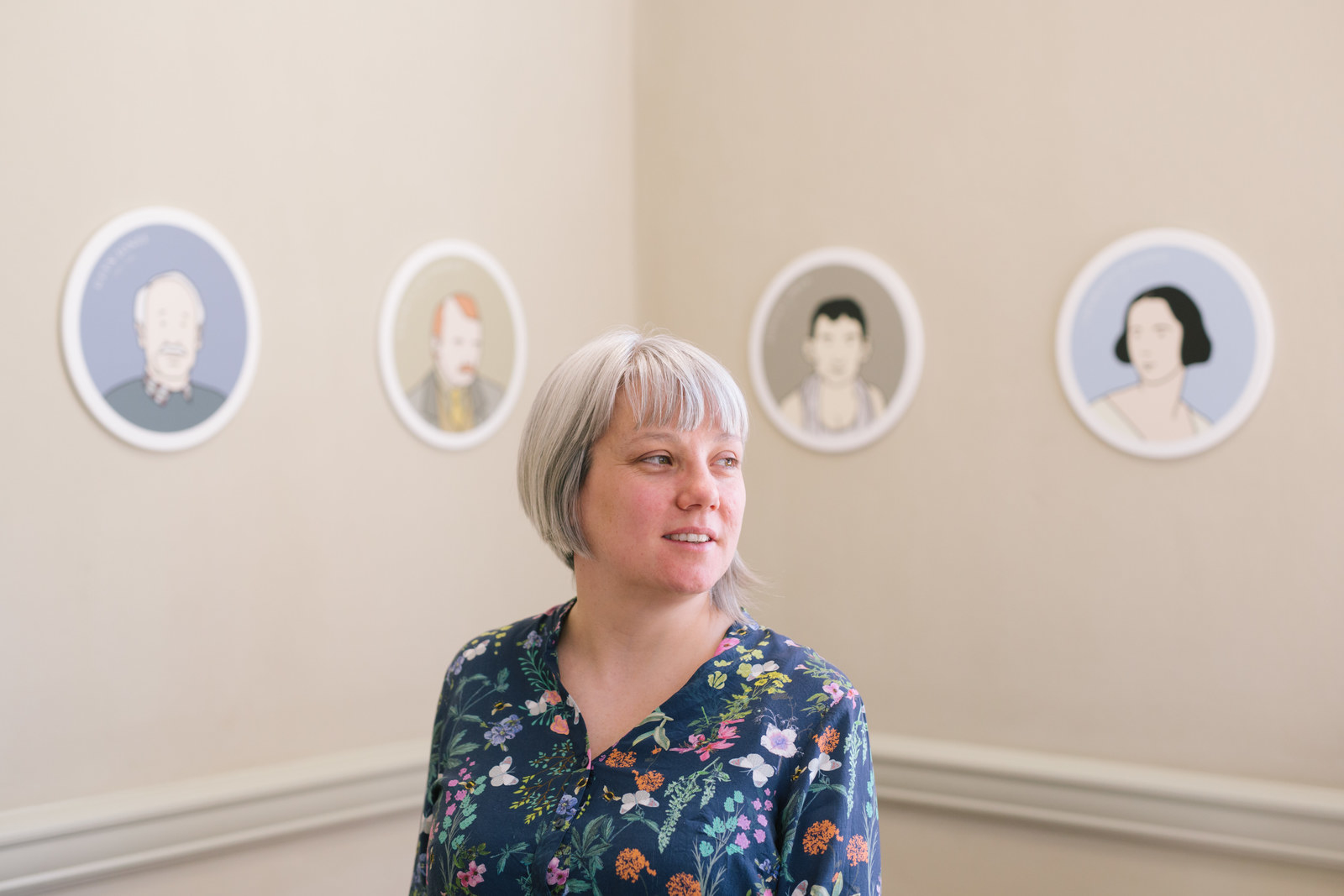 It wasn't always this way in Merthyr Tydfil. Passion for politics – and specifically the Labour party – has been part of the town's heritage. In 1900 it elected the country's first Labour MP and founder of the Labour movement, Keir Hardie, and the party's dominance was cemented in the Thatcher years when the miners' strike instilled a hatred of the Tories.

In a sign of changing political times, among the few in Merthyr Tydfil who told BuzzFeed News they were intending to vote, almost half said they were planning to vote Conservative.
Merthyr Tydfil has suffered economically since the closure of the nearby pits and the Hoover factory. Unemployment is high with more than 17% of the working-age population on out-of-work benefits. Weekly pay in the constituency is £100 below the national average and more than 28% of children there live in poverty.
Despite this, the signs of significant investment are everywhere. A shiny new bridge, re-paved roads, a modern college, the revamped town hall – and even a trendy cafe – have all benefited from large injections of cash. Much of this has come from Europe and signs marked with EU flags boast of the money spent.
Yet last year the constituency voted to leave the EU with 57%.
The Brexit vote galvanised people here. While the 2015 election barely got more than half of the electorate to the ballot box, turnout for the referendum was 67%.
Some hope that the additional 2.9 million people who voted in the European referendum nationally compared with the previous election may boost the turnout this time. But though the referendum may have increased the numbers registered to vote, many of these will have been entering the polling station to register their views as a one-off.
Mark Morris, 30, works nights stocking the shelves at B&M. Dressed in a Real Madrid football shirt and pushing his toddler in a buggy through the Gurnos estate's shopping precinct (also recently improved with EU money), he says: "The only thing I voted for was to leave the EU. I want our country back. Simple. We're spending money and we don't need to.
"I wouldn't vote for Labour if I was going to vote because they lie through their teeth. It doesn't interest me. As long as I've got my job I'm happy."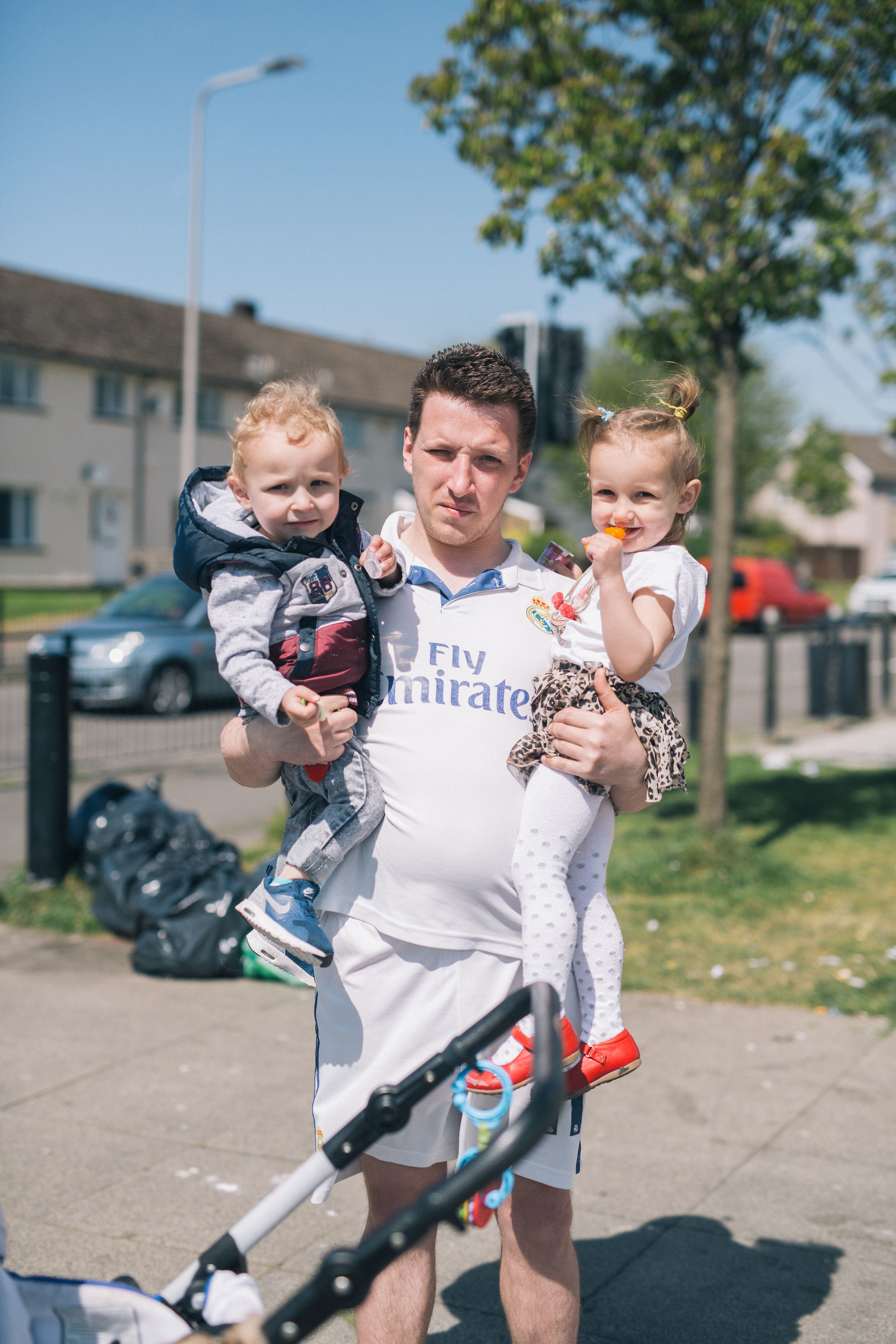 David Morgan, 55, an out-of-work electrician from Bedlinog, also took part in the referendum as a rare exception. "I haven't been excited about an election since the first day I could vote," he says. "I've voted twice. Once when I was 18 and the last time was in the Brexit vote, when I voted Leave because I believe we should stand on our own and make our government work for us, not for Europe."

Carpenter David Seale, 53, is sitting in his blue van on a housing estate in the neighbouring county of Blaenau Gwent, waiting to build a flatpack wardrobe that hasn't arrived. Turnout here was more typical at the last election, with 61% of people going out to vote. While many of the people BuzzFeed News spoke to were resigned to the inequalities in society, Seale is livid. He is on a zero-hours contract and is furious at today's politics, which he feels offers little for people like him.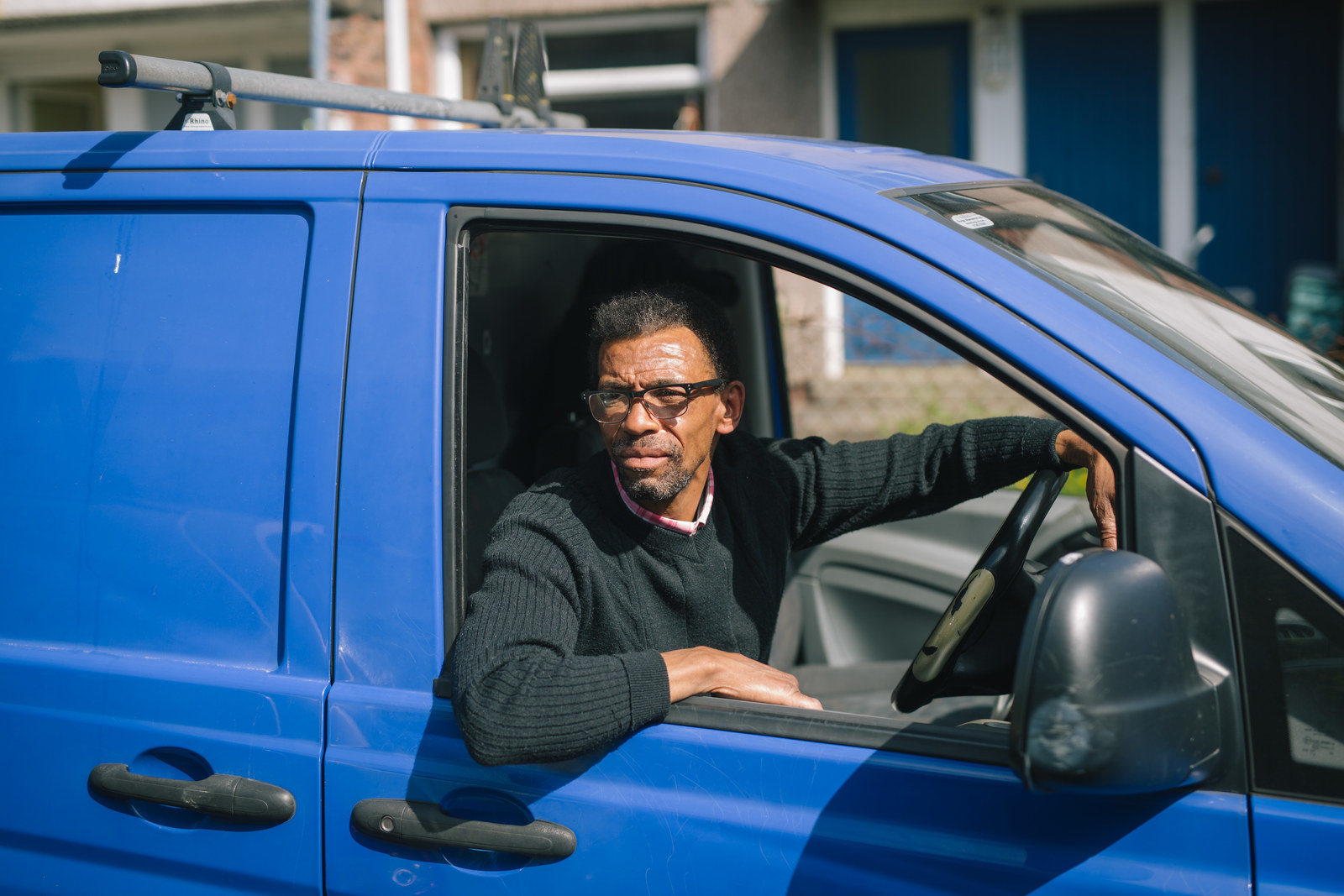 "I haven't got a clue who to vote for," he says. "Voting is important but who to vote for? Now that's where politicians need to get people's confidence back and start doing something that will actually make a change. They should be taken round the back of the bike sheds and beaten because they're acting like schoolkids."
He adds: "My wages have gone down and my council rates have gone up. I'm on a zero-hour contract and my outgoings are faster than my incomings. I've never claimed anything from social security but now I'm suffering.
"I've got a son and a daughter and I want them in a better world. I worked my nuts off for my son to go to uni and created £27,000 of debt for myself for him to not get a job. How does that work?"
Getting into his stride, he delivers a speech on the state of politics more convincing than many coming out of Westminster. "There's a lot to be said and nobody willing to say it these days. They just give up, light a joint, and go to sleep... It looks great on a sunny day, but the reality is it's not. We're just barely getting by. I would vote every day if I thought it would make a change."
His oratory is not convincing Lyndon Williams, who is standing on his doorstep in Brynmawr waiting to find out what's happened to the wardrobe Seale is meant to be building. Williams, 24, works in a car parts factory and is doing up the house he has just bought ready for the arrival of his third child. "It's all a lot of shit," he says of the election. "They're going to do what they're going to do, so a vote doesn't make a difference."
After Seale returns to his now 45-minute-long speech on the state of British politics, Williams interrupts. "Any news on the wardrobe? I've got painting to do."
A hundred miles away on a terraced street in Soho ward, not far from the centre of Birmingham, kids are playing between mountains of fly-tipped rubbish. While Seale in Blaenau Gwent spoke passionately about changing politics, many here feel just as passionately that it is not part of their world.

Birmingham Ladywood, Soho's constituency, routinely has some of the lowest turnouts in elections. In 2001 just 44% of people here voted, and the signs are that this election is going to be similarly – if not more – unappealing to the electorate.
One woman in her thirties, walking alongside a teenager who is pushing a toddler in a pushchair, stops briefly on the street to speak to BuzzFeed News. Pulling out one earphone, she says no, she isn't planning to vote. When asked why, she gets angry. "I said I don't want to – I don't have to justify it," she shouts.
Shabana Mahmood, who has been the Labour MP here since 2010, is out canvassing. It is early evening and most people are in their homes but many simply don't answer the door to the Labour volunteers.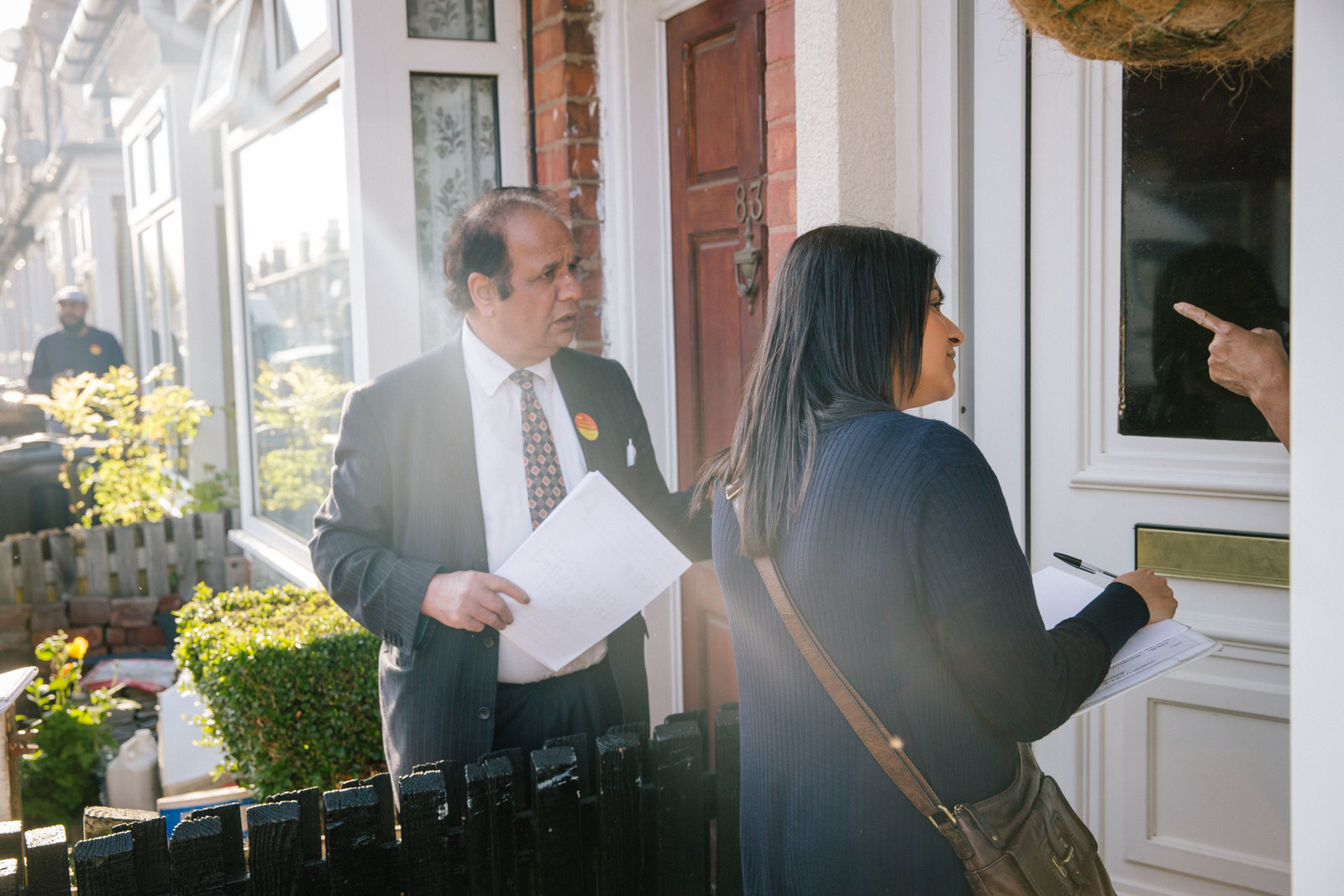 This is one of the most diverse constituencies in Britain, with many newly arrived immigrants and a constantly moving population. As well as the sparkling new buildings of the city centre, where New Street station and the surrounding shops have been totally rejuvenated, the area includes some of the most socially deprived wards in Britain.

Mahmood says: "We tend to have turnout at the lower end of the national spectrum, particularly because we have more young people. Also, some parts of the constituency have a very transient population. Turnout is always a problem for us and we got it just over 50% last time, which is a triumph."
In the West Midlands mayoral elections earlier this month just over a quarter of the population voted. In the end the job went to the Conservative former John Lewis boss Andy Street.
Mahmood says: "We've just had the mayoral election and turnout wasn't brilliant in the inner-city wards. There was a bit of voter fatigue as well."
She is worried that so many polls are putting off a population that is already disinclined to vote. "The people who have been engaging with it are a bit 'not again, how many are we going to have?' with the referendum and the mayorals last week. For the people who do vote regularly there's definitely a sense of 'oh my god, what is this about?'
"There's a worry that turnout here will be down because it's Ramadan and a lot of my constituents will be fasting. A lot of people vote in the evening but the evening is when a lot of people are getting ready to break their fast with their family."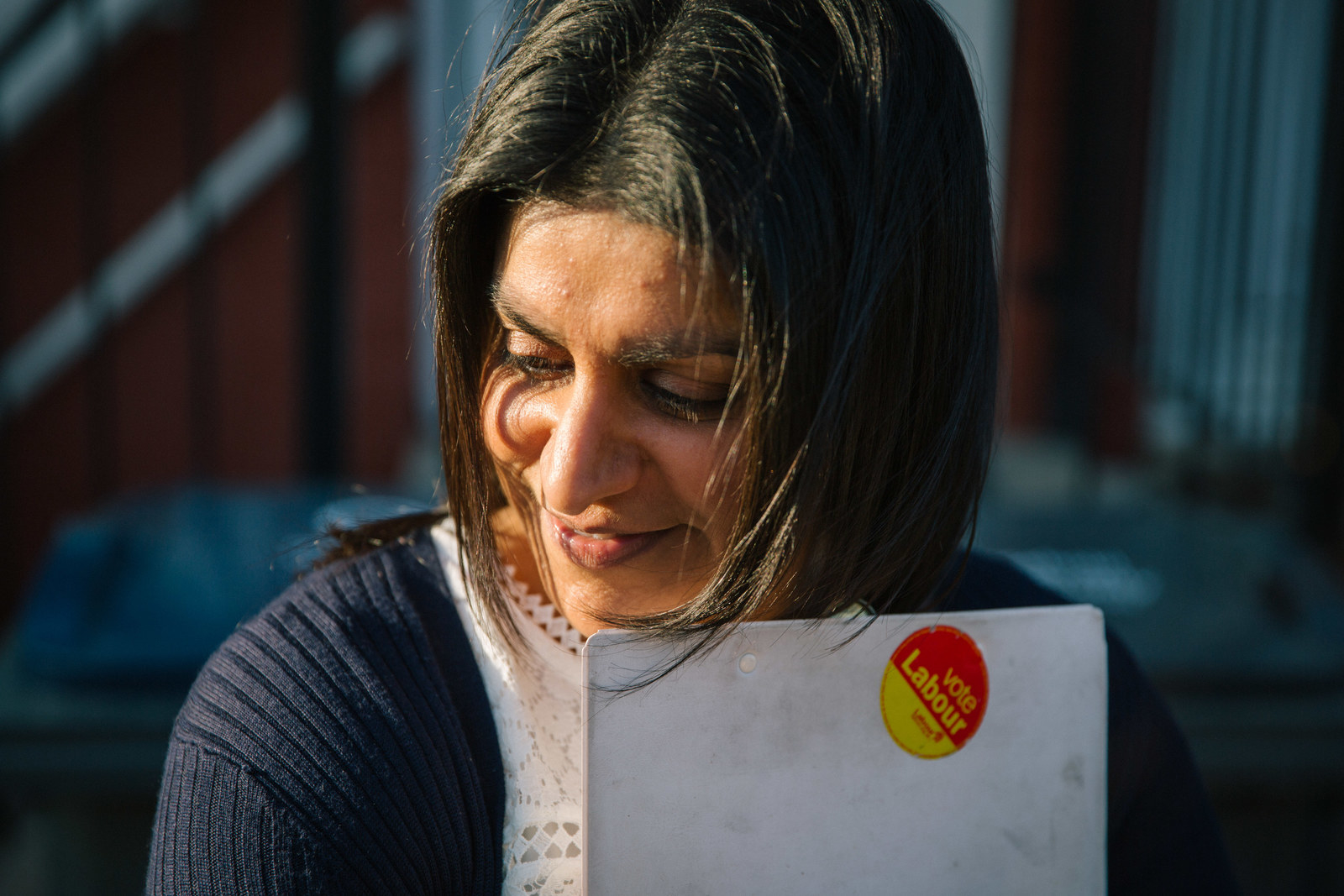 She is also concerned at how alien and unappealing Westminster politics is to people here. "There's a very traditional Labour core vote here, but national politics and the day-to-day politics people here are a bit turned off by," she says.

Ranjit Athwal, 67, chats politely to Mahmood when she knocks on his door. He speaks Punjabi and she speaks Urdu, but they can understand each other. Afterwards he tells BuzzFeed News "I'll vote for Shabana," in unconfident English, adding: "Always Labour."
Apart from a 1969 by-election where a Liberal was voted in, the people of Birmingham Ladywood have chosen a Labour MP since 1945. Last time round almost three-quarters of the vote went to Labour.
There are still plenty of people here who are backing Labour. Nailah Miller, 32, an assessor and trainer in vocational training, says: "I'll vote Labour because Theresa May can't be trusted. You can't believe anything she says. They're trying to vilify Jeremy Corbyn and she's acting like she's won already."

She adds: "Labour, Labour, Labour. It doesn't matter who's on the ballot paper."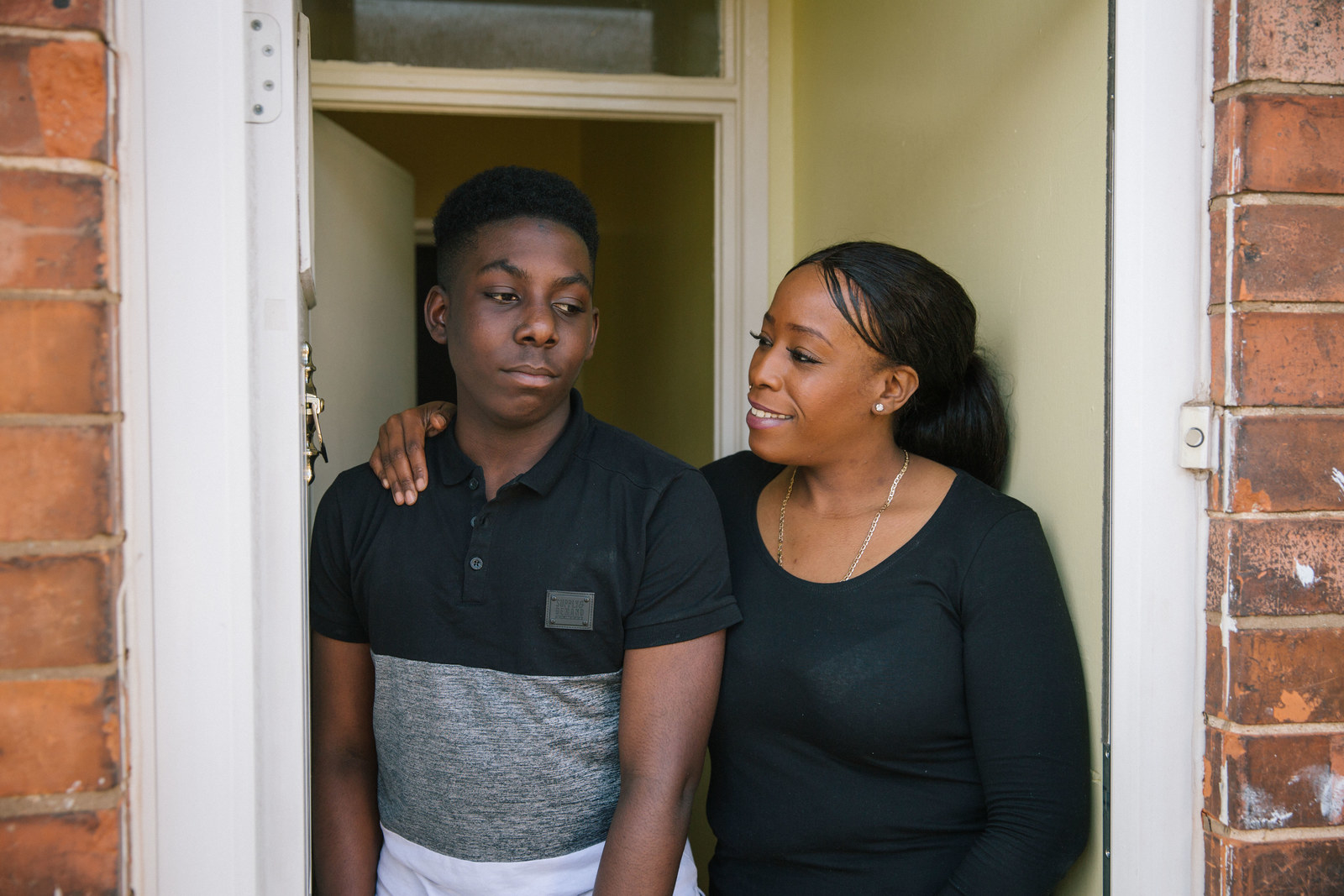 But others are disillusioned. Hotel manager Majid Mirza, 35, is walking past Birmingham Prison in Winson Green with his partner Zunaira Alam, 27, and their daughter Duaa, 2. "I don't think I'll vote," he says. "I don't believe in politics any more. I voted before for Labour but it's been a while since I did. I don't believe in politicians – they all lie all the time."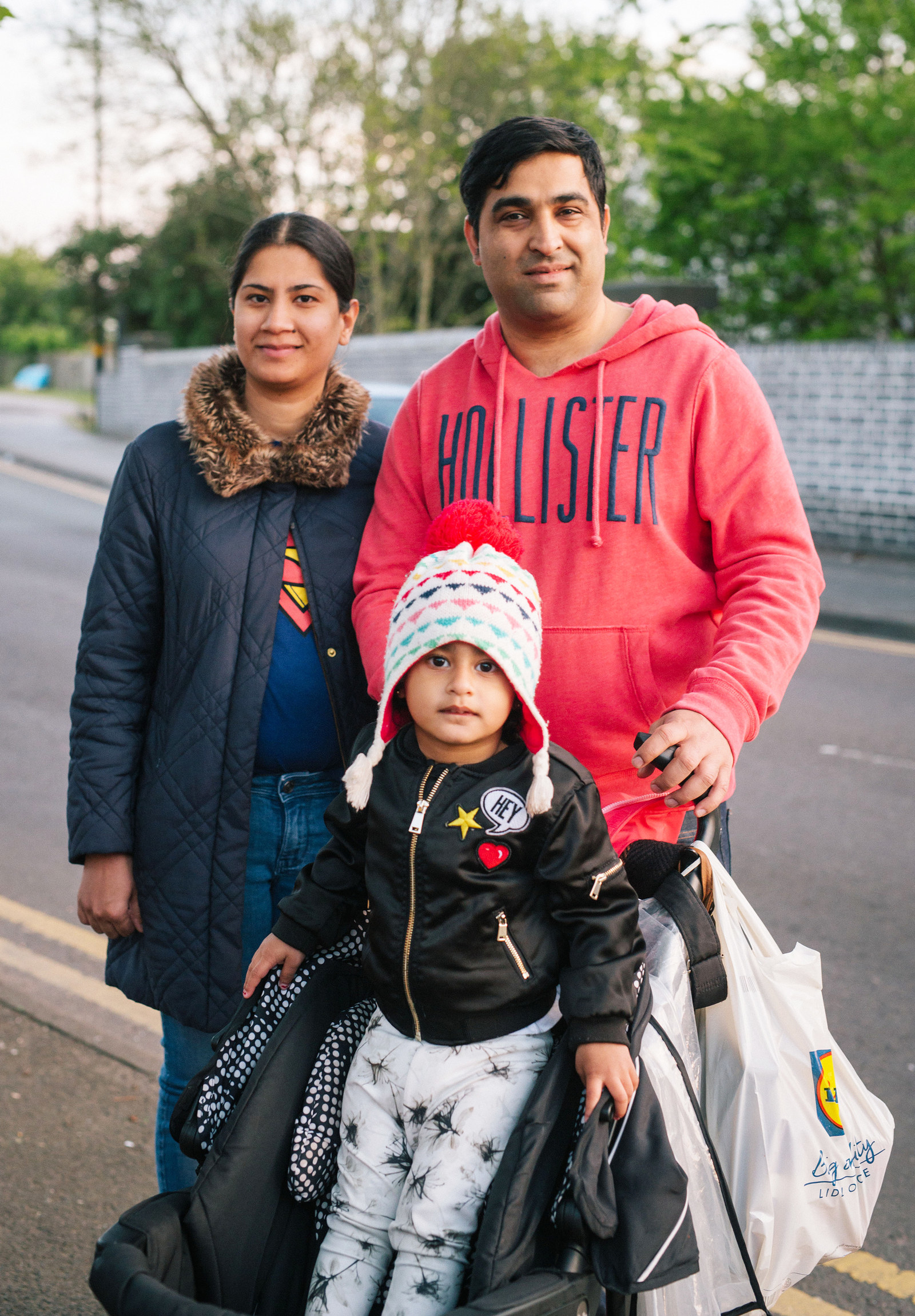 Flinders, the politics specialist at the University of Sheffield, says the real problem in engaging many of the electorate at the minute is the lack of a persuasive – and charismatic – alternative to the Conservatives. "Nobody on the central left of the political spectrum seems able to offer a credible narrative for the future of the country," he says.

"The whole political system is trapped in the politics of pessimism and what the public is hankering after is hope. Where is the British Macron effect? Where's the Obama effect? Where's someone willing to stand up and say something different?"
He adds: "I do think there's an appetite for a new breed of politician to stand up and say what they believe in and what they think and what they'll do. The public want someone who'll say what they think, not talk in riddles."
Mahmood has noticed the same gap. Though she doesn't explicitly mention Corbyn, she is clearly frustrated by the party's failure to capture people's imaginations.
"We've forgotten how to persuade the different voter groups that have made up our previous coalitions. We've forgotten how to talk to them all as a common group and persuade them."

She adds: "I feel this country is divided. I don't know what Theresa May was saying about the country coming together. With the referendum and the way the campaign was run, a cultural division was created. Not just Remain and Leave but also urban and rural and race, and I think none of that has been healed. It needs a special kind of politics and politician to heal that and we don't have that at the moment."
Toni Heslop, who lives near the Jewellery Quarter and is studying social science in Coventry, has noticed the level of disengagement. "People feel like this election there's no point. A lot of people feel their vote doesn't count, like what are we going to change?"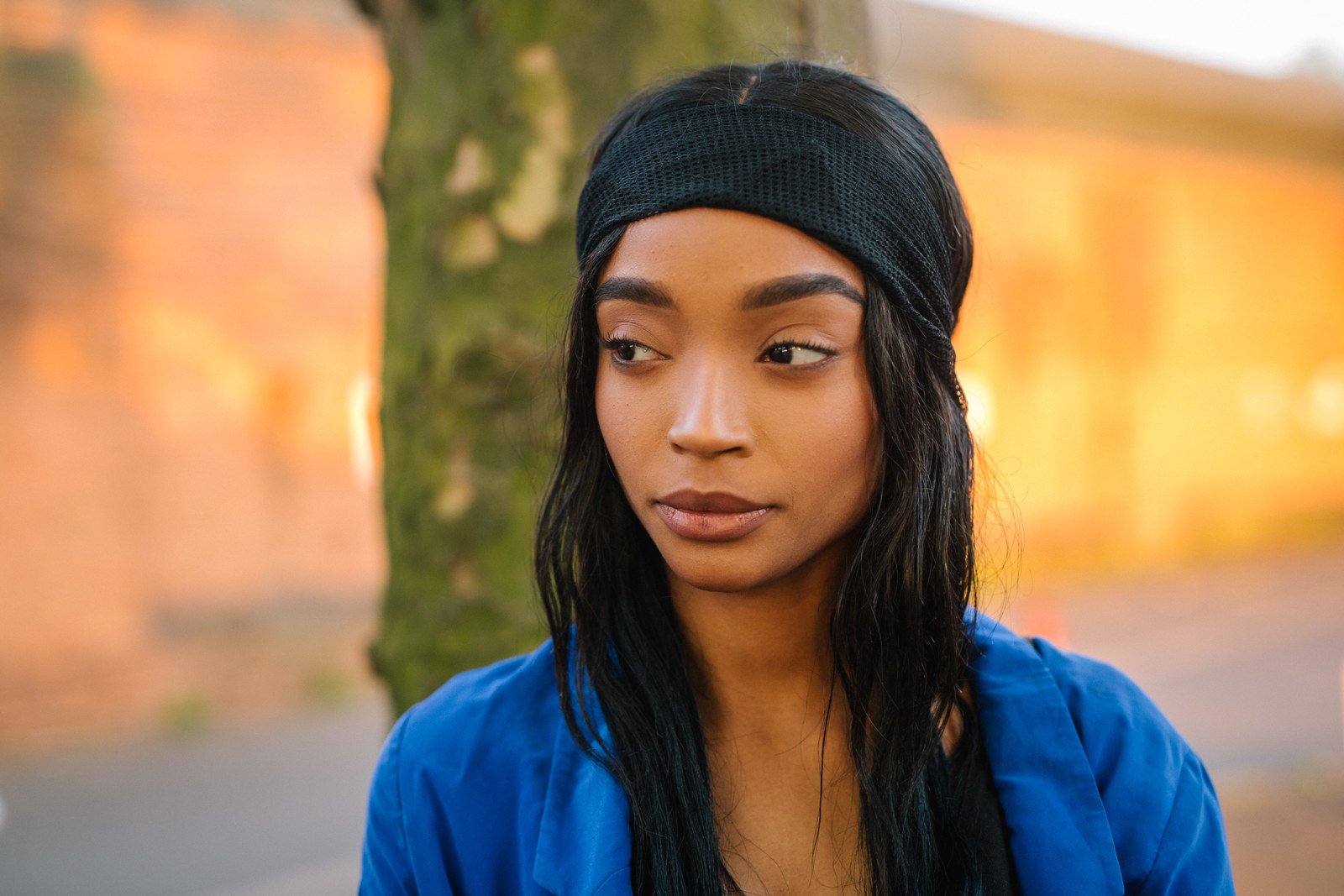 The 22-year-old added: "I'm going to vote and I think for Labour right now; theirs are the policies I agree with. They're trying to get rid of tuition fees and as a student I care about that. But I don't think a lot of my friends are going to vote. I feel like it's 50/50 because we don't feel like our vote counts."

Twickenham is only 130 miles from Birmingham, but it feels like another country – and another election entirely. Money is visible everywhere in the southwest London suburb. Rowers in a fibreglass boat carve their way up the Thames, mothers push babies in £1,000 buggies and queue for £3 loaves of artisan bread. Bulbous BMW and Lexus cars queue at the traffic lights by clean, wide, tree-lined pavements. A family home here can cost as much as £5 million.

But there is another noticeable difference between Twickenham and the other areas BuzzFeed News visited this month. If you walk down most residential streets here you will come across a political placard or poster. It is at the heart of a very marginal constituency that was taken by the Conservatives at the last election. Vince Cable, former business secretary and ballroom dancing Liberal Democrat grandee, is campaigning to win his seat back.
At the last election more people voted in Twickenham than anywhere else in England and Wales, with more than 77% turning up at the ballot box.

But it is not just the marginality of the seat that makes people vote here. They feel connected to politics and see voting as a way of taking part in that system.
Though age is the biggest determinant of whether a person will vote (broadly, the older you are, the more likely you are to vote), wealth and education have been growing factors in the last half century.
Now the chasm opening up between the roles the richest and poorest play in choosing the government is increasingly noticeable.
Among the most privileged in Britain – those with "higher and intermediate managerial, administrative, professional occupations" – 75% voted at the last election, according to Ipsos Mori figures. But among those at the bottom of the pile, doing semi-skilled or unskilled work, or with no job at all, just 57% voted last time.
The gulf in class when it comes to voting did not used to be so stark: 30 years ago the turnout rate for the poorest income group was only 4% lower than for the wealthiest.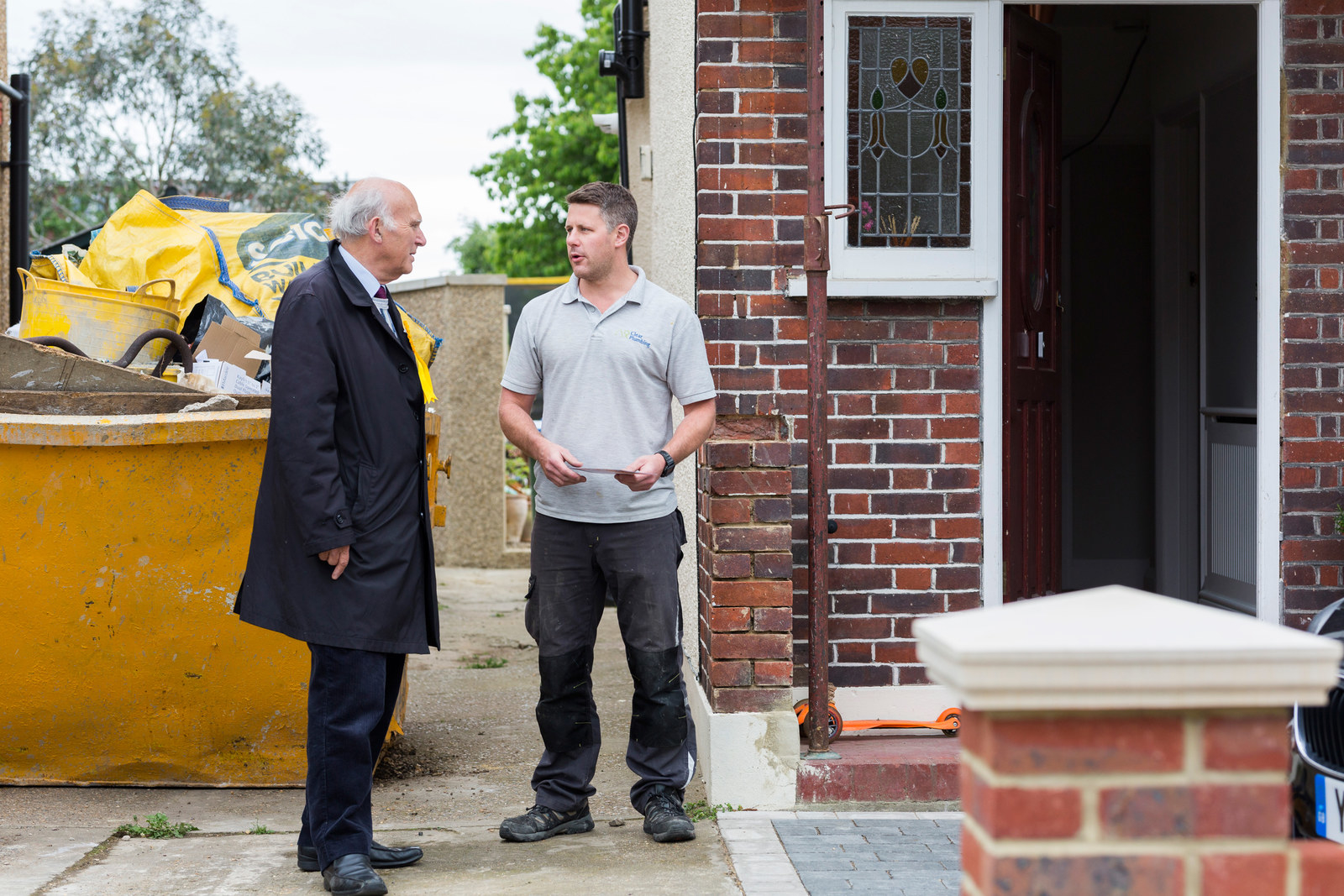 It is fair to say Abigail Lulham is passionate about this election. She has a large Liberal Democrat sticker in the window and an even bigger placard in the front garden of her family home on a quiet road off the high street in Twickenham.
Lulham, who is 52 and owns an events company, says she has voted all her life. "I think people generally engage and care about politics here. Historically the demographic has been the arts in the Richmond, Barnes area. People feel they can make a difference."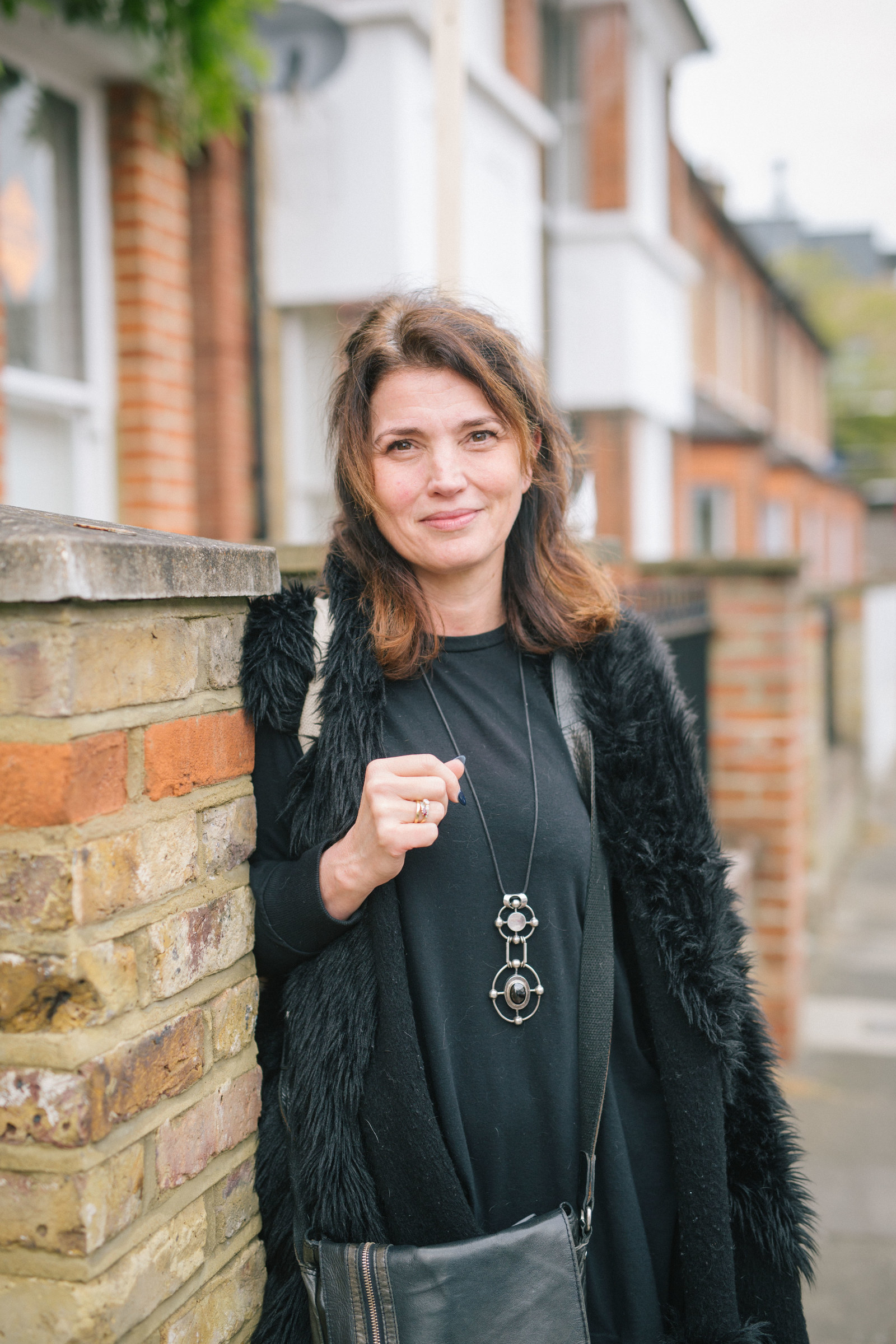 She adds: "Coming out of the war people really appreciated what a vote meant. Now we live in little bubbles and no one sees the big picture."
She is upset by the divisions seeded by the referendum and the Conservative government and, crucially, feels her vote can help address them. "This government, all they do is cut from the most vulnerable," she says. "Everything that's happened since Brexit has made the country feel less as a whole and more divided. It's allowed some really unpleasant sides of the '70s to resurface. There's definitely more hostility to people of different backgrounds, which I find heartbreaking."

She sees voting as a civic duty. "If you don't vote it means you don't care what anybody does. It would be nice if we had a better voting system so it reflected people's choices. But I still think you have to take part."
Many people are equally passionate about voting Conservative – including those who voted to stay in Europe. A retired marine insurance man reading a Stephen King book stops to talk to BuzzFeed News. He won't give his name but says: "I'll definitely vote. I have changed over time. I've voted Labour and Conservative. I sincerely hope that Vince Cable doesn't get back in, because I think he's rubbish. He's a vain, pompous old man who thinks he's much cleverer than he is. I think Brexit has to be handled properly."
The only person BuzzFeed News speaks to in Twickenham who is seriously considering not voting is Wendy Cooper, a 62-year-old sales assistant who lives in Whitton, a small pocket of less privilege in an otherwise wealthy constituency. "I honestly don't know whether I will vote," Cooper says. "I didn't vote last time. To be honest I don't think the working class get much out of anything. The wages don't go up but council tax and rents go up. Everybody is struggling to keep their head above water."
A few days later BuzzFeed News visits Hampton in the south of the constituency, where Cable is canvassing in the early evening. The suburb is an area where he has a lot of support and those who open many of the doors he knocks on take a sticker for their window.
When asked why turnout might be so high in Twickenham, Cable says: "Well I don't want to sound snobbish but it's a very highly educated population that's well informed. You find if a local issue crops up people get very quickly engaged. It's a very engaged, politically aware area."
Among those canvassed that evening as Joe Ayley, an 18-year-old who is planning to vote for the first time. Unlike Hubbard in Merthyr Tydfil, who was depressed by the choices she found, he is excited by the chance to vote and says he is not alone among his peers.
"My friends are going to vote," he says. "They're split 50/50 between the Lib Dems and the Conservatives. From what I've heard I don't want to vote for Conservatives and voting for Liberal Democrats is [what stops them getting in]."
He is going to Sussex in September to study international development and is aware of the big political events of the time. "I thought we should stay in Europe and I was disappointed that we didn't. I thought the referendum should be open to 16-year-olds like the Scottish one was."
Twickenham is an exception that proves a rule. Here, a close-run race and a privileged slice of society has captured people's imagination.

Elsewhere in the country the picture is very different. For people like Tanesha Lyle, from Birmingham's Winson Green, it will take a new kind of politics to persuade her that visiting a polling station is relevant to her life – and could change it. She is 35 now and juggles caring for a disabled partner with domestic work.
"They're just the same thing," she says. "They're just for the money, they're not doing their job. All of them, Theresa May, Labour, all of them. Even when the leaflets come at home I throw them in the corner."
None of the offerings at this election have persuaded her that politics or politicians can help. "They don't know what normal people go through," she says. "When you're facing problems now nobody wants to hear it."