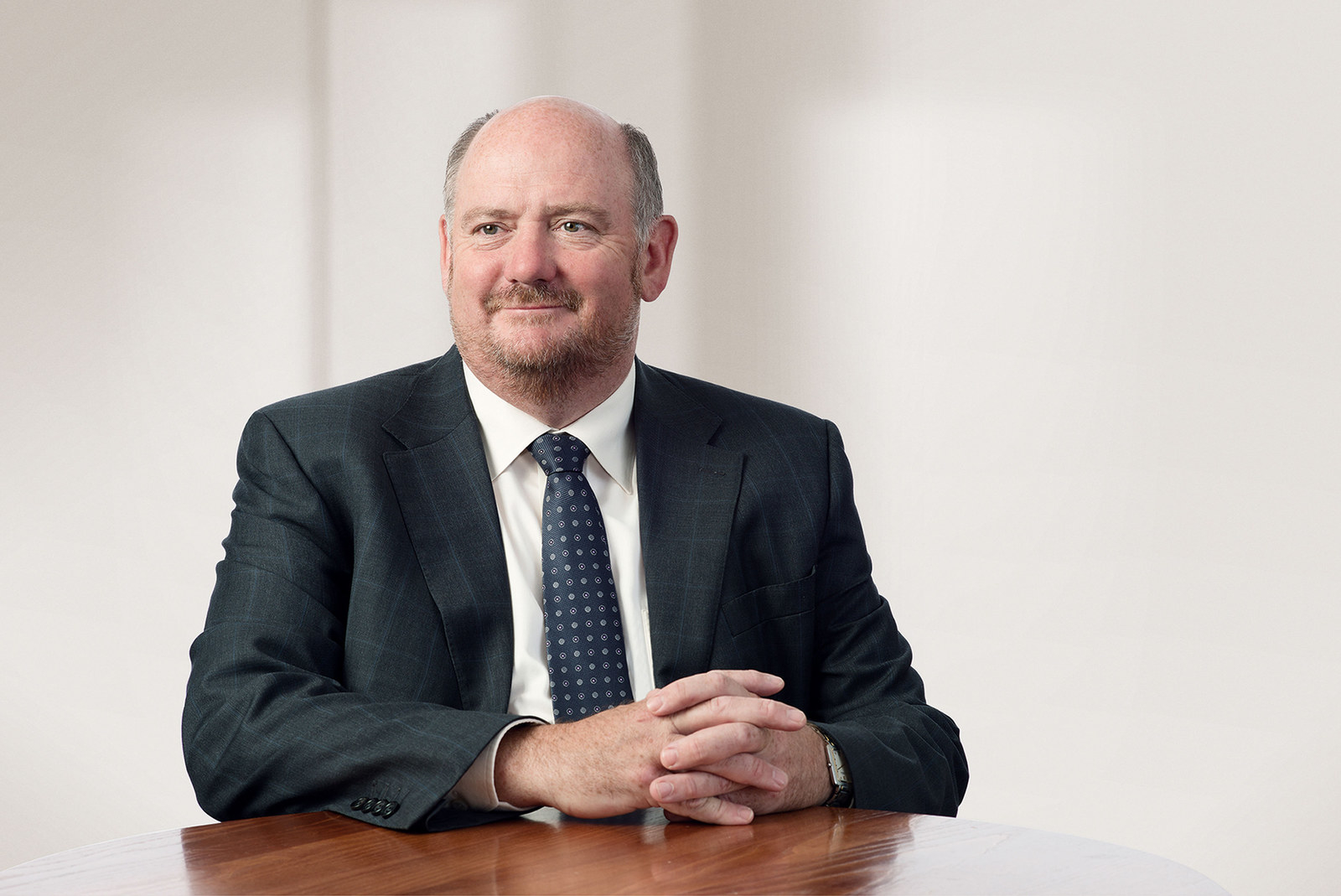 A prominent British businessman and his family were among six people who died in a seaplane crash in Sydney on New Year's Eve.
Richard Cousins, 58, chief executive of the world's largest catering company, Compass, was on the plane with his fiancé Emma Bowden, 48, her daughter Heather Bowden, 11, and his adult sons Edward Cousins, 23, and William Cousins, 25.
The Australian pilot, Gareth Morgan, 44, was also killed when the plane, believed to be on the way to Sydney Harbour, crashed into Jerusalem Bay.
Police are still investigating the cause of the crash and will have to recover the wreckage of the plane from the Hawkesbury river, where it is submerged 13 metres underwater. Around 10 recreational boats were believed to be in the area at the time of the crash and police have appealed for witnesses to come forward.
Detective Superintendent Mark Hutchings from New South Wales police told reporters: "These people had come over on holiday to one of most beautiful parts of world and for this to happen at a place like this is just tragic."
The family had been on holiday in Australia ahead of Cousins' planned retirement from Compass later this year. Cousins began as chief executive of the FTSE 100 company in 2006.
Paul Walsh, Compass Group chairman, said: "We are deeply shocked and saddened by this terrible news. The thoughts of everyone at Compass are with Richard's family and friends, and we extend our deepest sympathies to them.
"It has been a great privilege to know Richard personally and to work with him for the last few years. Richard was known and respected for his great humanity and a no-nonsense style that transformed Compass into one of Britain's leading companies."
William Cousins, his oldest son, was head of press for Open Britain, the pro-EU group campaigning against a hard Brexit. His colleagues paid tribute to his "enthusiasm, energy and determination" in the job.
Roland Rudd, chairman of Open Britain, said: "All of us at Open Britain are devastated by the tragic loss of Will and his family. Will was an extraordinary young man who was passionate about what he did; who took deep pride in his work; and came into the office every day with enthusiasm, energy and determination.

"Will saw his role at Open Britain as more than a job. For him, it was a cause akin to a crusade to stop Britain crashing out of the EU with no deal or a bad deal.
"Will was a great team player who loved the camaraderie of our young team and developed close relationships with all his colleagues. He will be missed beyond words."
James McGrory, executive director of Open Britain, said: "Will was one of the most impressive people you could ever work with. His ability, dedication and passion were an inspiration to everyone around him. At such a young age, he had mastered skills that elude many for their entire careers.
"We have not just lost a special colleague but a wonderful friend. Will's razor-sharp wit, easy company and generosity will be missed even more than his huge brain, peerless prose and fearless ideas.
"Words cannot express how much I and the rest of the team at Open Britain will miss Will. We have lost a brilliant colleague and a true friend."
Ian Livingstone, the former trade minister, also paid tribute on social media.
A spokesperson from the UK's Foreign and Commonwealth Office said: "We are providing consular assistance to the families of five British tourists who have sadly died in a seaplane accident near Sydney.

"Our sympathies are with their families and friends at this difficult time."
Simon and Andrew Cousins, brothers to Richard Cousins later released a statement in which they said: "We are fortunate and thankful for the outpouring of love and support we've received from across the world. We are deeply touched by the tributes to Richard, William, Edward, Emma and Heather in the media and throughout the community.
"We have now arrived in Australia and as the investigation continues, we would like to take this opportunity to thank all those involved for their dedication and commitment, in particular the Sydney Water Police and those members of the public who helped on the day of the accident. We are also thankful for the tremendous support received from Compass Group, Richard's employer, the British Consulate General in Sydney and all those in Australia who have expressed their condolences."