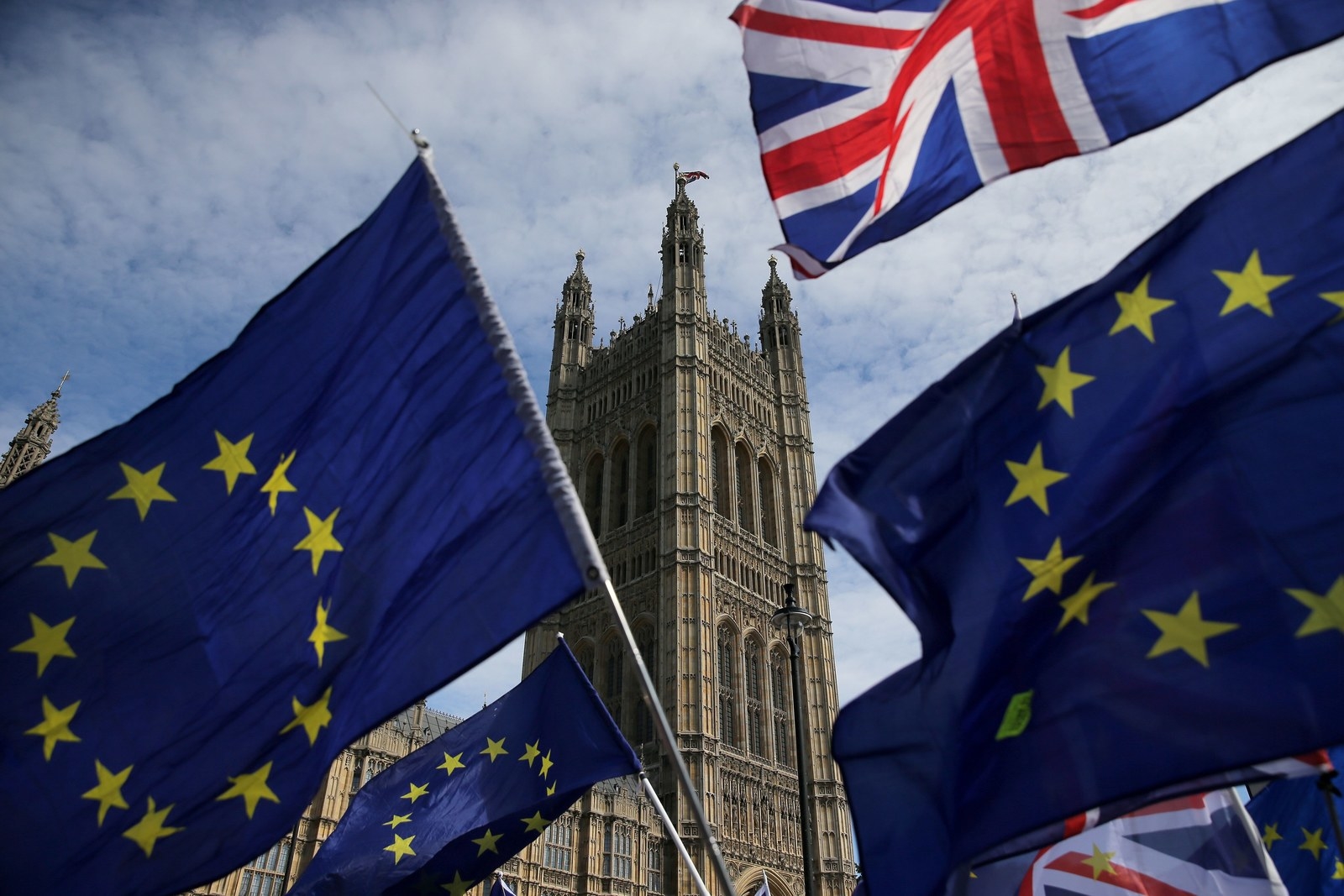 Theresa May has swerved a humiliating Brexit rebellion in the House of Commons – but was forced to offer concessions to Remainer MPs over calls for parliament to have a bigger say.
A Lords amendment to the EU Withdrawal Bill tabled by Tory peer Douglas Hogg (Viscount Hailsham) would have given parliament – not government – the power to decide what happens if the UK either fails to reach a deal with the EU in the autumn or MPs reject that deal.
But the move was defeated in the Commons by 324 votes to 298, a majority of 26, on Tuesday evening. Pro-Remain Tories came to the prime minister's rescue after she held a last-ditch meeting with them outside the chamber.
The rebels said afterwards that she had promised them big concessions on the issue and said parliament would have a real input in the case of no deal.
But Brexiteers were convinced she had made no such promise, and said the government had only agreed to "discussions, not concessions".
Dominic Grieve, the former attorney general who is leading calls for parliament to have more of a say, said he had "no reason to distrust the approach she took with us". He told BBC2's Newsnight: "If it were to turn out there was a problem, we will deal with it."
The row came hours after Tory MP Phillip Lee resigned as a justice minister over the government's bid to "limit parliament's role" in Brexit.
Grieve had proposed his own "compromise" amendment which would have given the government until the end of November to agree a final Brexit deal – and if that didn't happen, parliament would get full control by February 2019.
Making desperate pleas from the front bench, solicitor general Robert Buckland stood up in the debate several times to offer Grieve further talks on his proposal.
Pro-Remain Tories including Sarah Wollaston and Antoinette Sandbach were eventually won round after meeting the PM, who vowed to look again at Grieve's plan.
It means that May once again faces a tough battle over Brexit in parliament next week – and next month when two more key Brexit bills, the trade and customs bills, come to the Commons.

Meanwhile the clock is ticking towards exit day on 29 March 2019, with the government aiming to finalise the UK-EU deal by October this year.
May will also face fury from pro-Brexit Tory MPs if she concedes too much to the Remain wing of her party. Edward Leigh said Grieve's plan was not a "compromise" but a "wrecking amendment" that was too similar to the original Lords proposal.
Fellow Brexiteer Bill Cash agreed it was a "nonsense" that was aimed at reversing the decision to leave the EU.
Lee said on Tuesday his resignation had been a "last resort" and he had to follow his conscience and stand up for the best interests of his constituents.

"In all conscience, I cannot support the government's decision to oppose this amendment because doing so breaches such fundamental principles of human rights and parliamentary sovereignty," he said. "A vote between bad and worse is not a meaningful vote."
However, despite speculation that Lee's resignation could trigger an avalanche of defections by concerned Remainers, he was the only minister to take a stand against the government. He ended up abstaining on the issue following May's apparent promise of concessions.
Brexit secretary David Davis had claimed the Lords amendment was being used as cover by those who wanted to see the EU referendum outcome reversed.
"What it actually amounts to is an unconstitutional shift which risks undermining our negotiations with the European Union," he said.
He was backed by several Brexiteer Labour MPs, including Frank Field who said it would mean "sending our negotiators back naked into the negotiating room".
Emily Ashton is a senior political correspondent for BuzzFeed News and is based in London.
Contact Emily Ashton at emily.ashton@buzzfeed.com.
Alex Spence is a senior political correspondent for BuzzFeed News and is based in London.
Contact Alex Spence at alex.spence@buzzfeed.com.
Got a confidential tip? Submit it here.