Sergei Skripal Is "Improving Rapidly" And No Longer In Critical Condition, Doctors Say
The former Russian spy and his daughter were found poisoned by a nerve agent in Salisbury last month.
by
,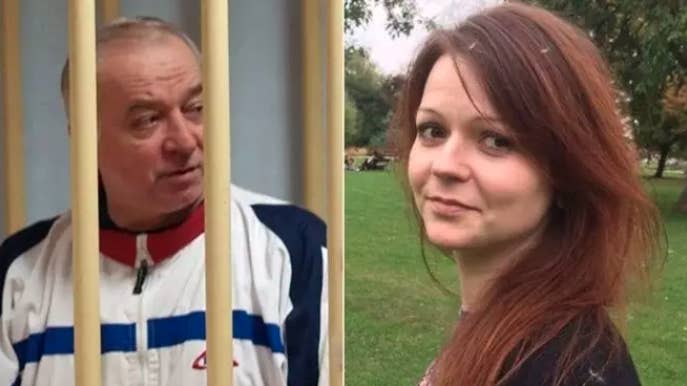 Former Russian spy Sergei Skripal is responding well to treatment and is no longer in a critical condition after being poisoned with a nerve agent last month, doctors have said.
The medical director of Salisbury district hospital updated the media on Friday – just days after it was announced that his daughter Yulia, who was poisoned alongside him, was also no longer in a critical condition.
Dr Christine Blanshard said: "He is responding well to treatment, improving rapidly and is no longer in a critical condition."
She added that Yulia's "strength is growing daily and she can look forward to the day when she is well enough to leave the hospital".
"Any speculation on when that date will be is just that – speculation. In the meantime, Yulia has asked for privacy while she continues to get better – something I'd urge the media to respect."
The Russian embassy in London tweeted its reaction.
Prime Minister Theresa May told MPs last week that the pair "may never recover fully", saying their conditions demonstrated the "utterly barbaric nature of this act".

The news of Skripal's improved condition comes amid a deepening diplomatic crisis as Moscow denies accusations that it carried out the attack.

Russia's UN ambassador warned this week that Britain was "playing with fire" after the UK and more than 20 other nations expelled over 150 Russian diplomats in response – 60 of them from the US.
On Friday Ohio Representative Mike Turner announced on Twitter that he and fellow congress member Joaquin Castro have introduced a bill to impose sanctions on Russia in light of the attack.
They said in a statement that the Stand with UK Against Russia Violations Act "reinforces US commitment" to the UK and NATO, and "seeks to deter anyone who will commit similar attacks in the future on behalf of the Russian government".
"This bill also targets Russian financial institutions until Putin ceases its practice of assassinating expatriates and dissidents outside of Russia," they added. "We must send a clear, bipartisan message that the United States stands with our allies and will not tolerate such illegal actions, and this legislation does just that."
It emerged earlier on Friday that two guinea pigs were found dead at Sergei Skripal's Wiltshire home following the nerve agent attack.

Vets took the decision to put his cat down after finding it in a "distressed" state, according to a spokesperson for the Department for Environment, Food, and Rural Affairs. It is understood the cat was malnourished, while the guinea pigs died of thirst.