Melania Trump Is Being Hosted By Philip May. Here's What We Know About Him.
He usually likes to keep a low profile.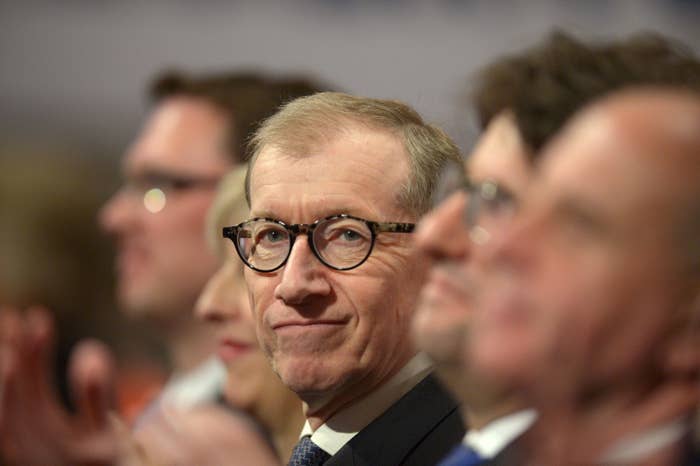 While US president Donald Trump is being hosted by prime minister Theresa May on his visit to the UK this week, his wife Melania will be in the company of the PM's husband, Philip May.
Mr May will join the first lady on a visit to meet war veterans and local schoolchildren in London on Friday morning, Downing Street has confirmed.
He's never met her before, but the PM has said he's looking forward to it and has even gone out and bought a new suit. Philip May is a man who usually likes to keep a low profile. But here's what we know about him.
He's been married to Theresa May, formerly Theresa Brasier, for 38 years. They met while studying at Oxford University.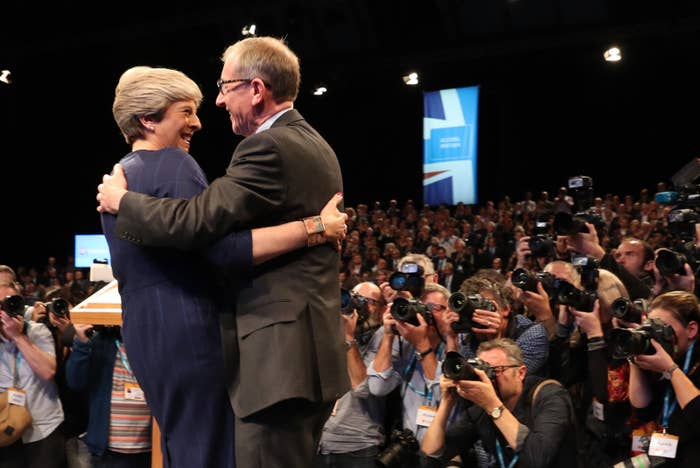 Here he is rushing onto the stage at a Conservative party conference last October to give her a hug after a disastrous speech in which she lost her voice, was heckled by a comedian, and saw the party slogan literally fall off the wall behind her.
May has described him as her "rock" and a "huge support" during some very tough times.
Within months of the pair marrying in 1980, her father, an Anglican vicar, died in a car crash. Her mother, Zaidee, who had multiple sclerosis, died a few months later.
May has also spoken of her sadness that they could not have children. "It just turned out not to be possible for us," she told LBC Radio last year. "We're not the only couple who find themselves in that situation. When you do, I suppose you just get on with life."
Friends from the university initially thought it was Philip who had more political ambition than his future wife.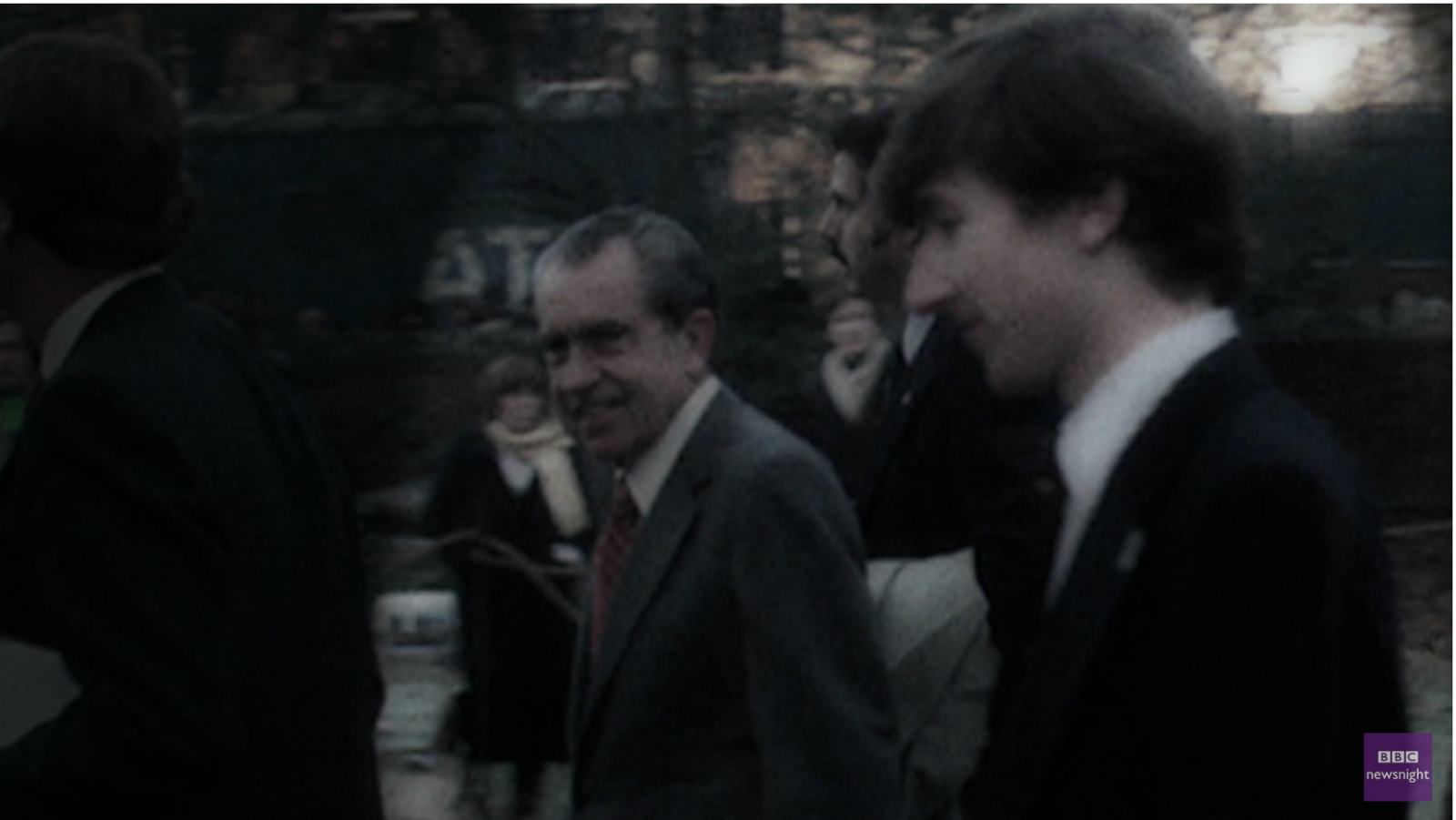 He was president of the Oxford Union, long seen as a prelude to a high-profile political career: Here he is pictured escorting former US president Richard Nixon to a debate in 1978.
Philip was introduced to Theresa by their mutual friend Benazir Bhutto, who would later become prime minister of Pakistan, at an Oxford Conservative disco. Friends of Theresa told the BBC they thought he was a little young for her – he is two years younger – but he "passed the height test".
And he didn't drop politics when he left Oxford. Here he is in 1986 speaking to the Conservative party conference.
He also served briefly as chair of the Wimbledon Conservative Association. But by the 1990s, the couple had decided that only one of them should pursue a career in politics – and that person should be Theresa. After a few false starts, she duly became MP for Maidenhead in 1997.
Instead, Philip turned his attentions to the world of finance. He has worked at investment management firm Capital Group for over a decade. Friends say he works four days a week so he can get some things done around the house.
He's always there to give advice to May, and he was notably by her side for a walking holiday in Wales last year when she made the ill-fated decision to call a snap election.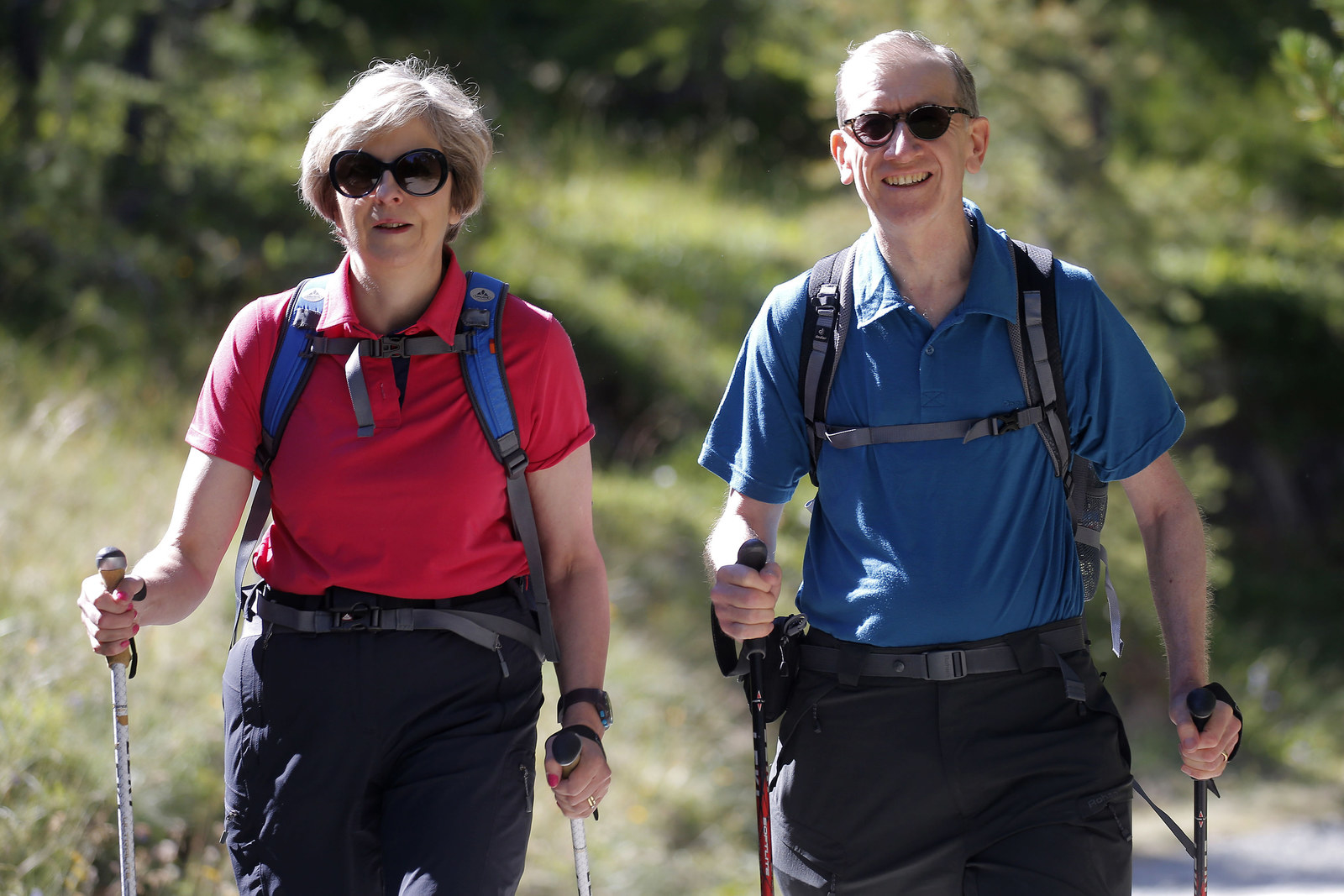 His banking background means he is particularly helpful to the PM on business matters. Former senior MP Andrew Tyrie told Newsnight: "Philip is clearly acting as an informal adviser to Theresa, probably much as Denis did to Margaret Thatcher."
And he is happy to stay out of the spotlight, leaving his wife to take centre stage. Here he is looking on proudly as May became prime minister in 2016.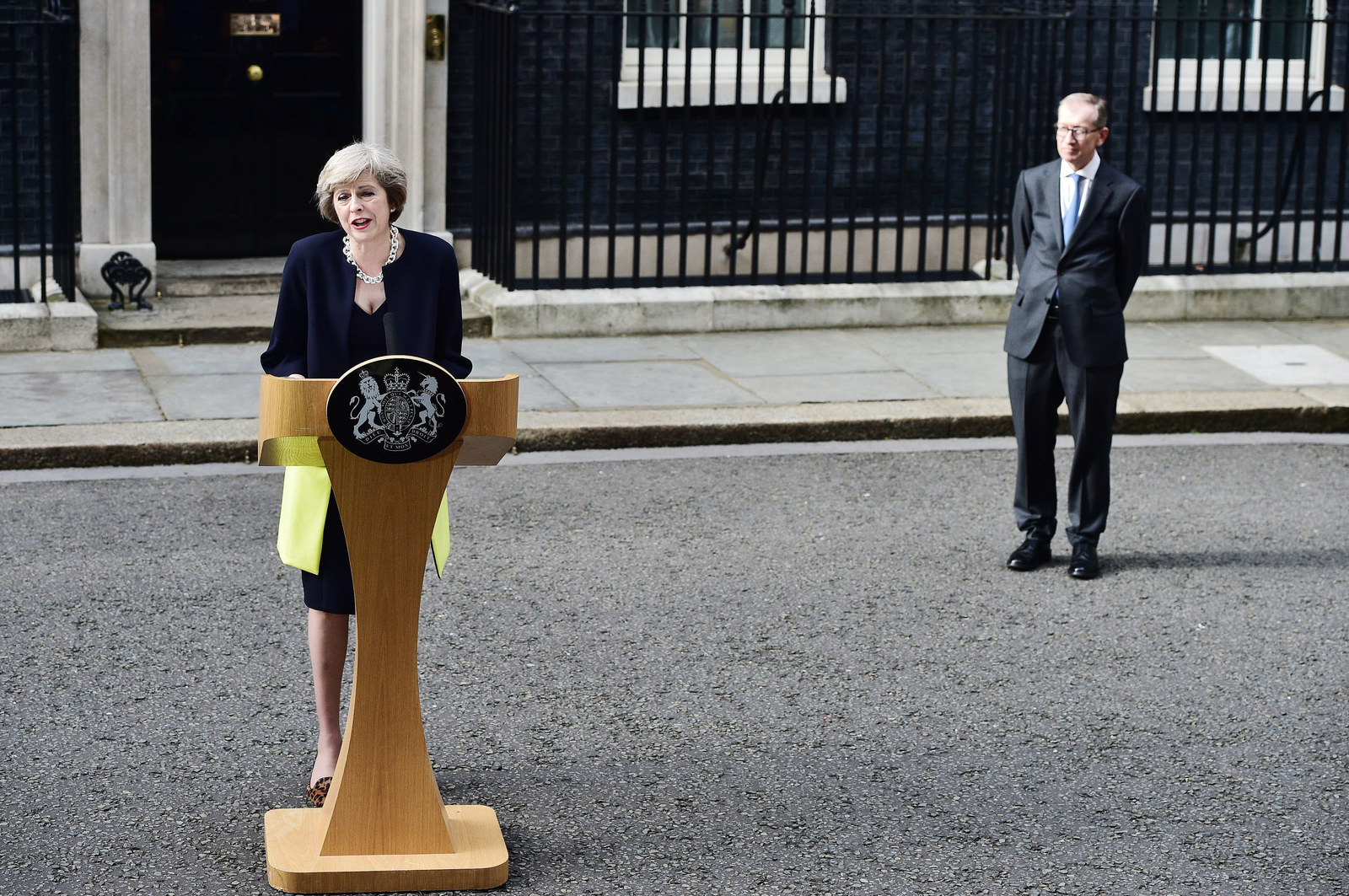 He does very occasionally get talked into doing media appearances though, such as this one in the run-up to last year's election.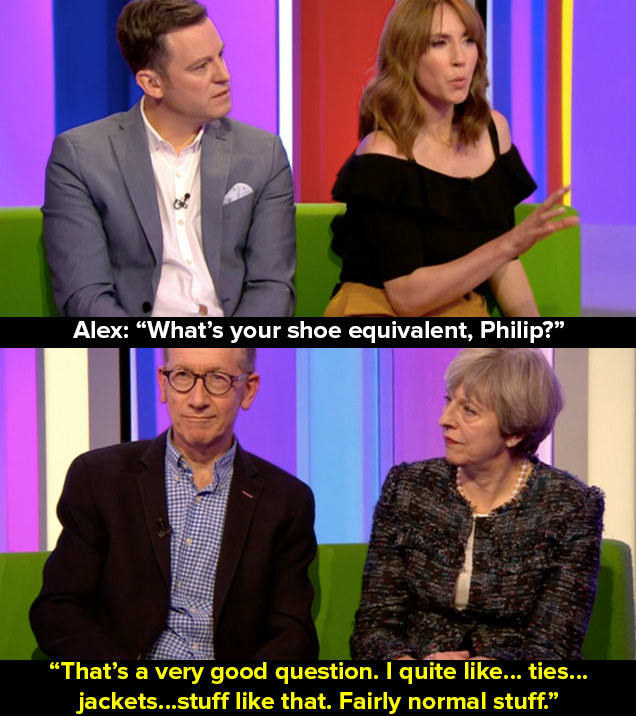 As well as shoes, the wide-ranging interview on BBC's The One Show covered Brexit, Eurovision, Banksy – and who takes the bins out.
"There's give and take in every marriage," Philip said. "I get to decide when to take the bins out – not if I take the bins out."
The PM added: "There's boy and girl jobs, you see."
Philip was born in Norfolk but grew up on the Wirral, Merseyside, where he attended grammar school.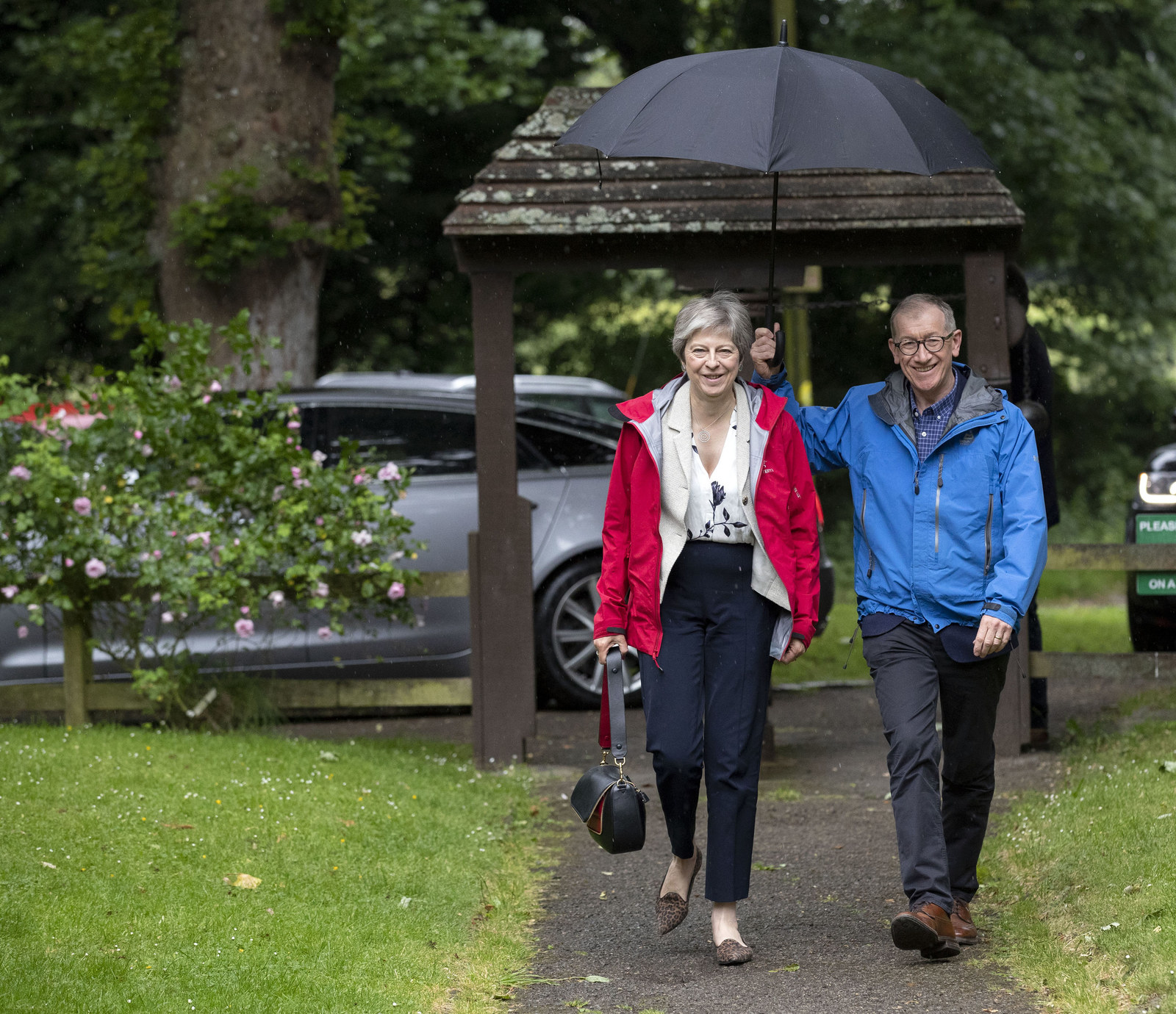 His father was a sales rep for a shoe manufacturer – a fact that has not gone unnoticed by some newspapers given his wife's passion for kitten heels – while his mother was a French teacher.
What else do we know about him? Er, well, both he and his wife are big cricket fans. Here they are last year watching England play the West Indies.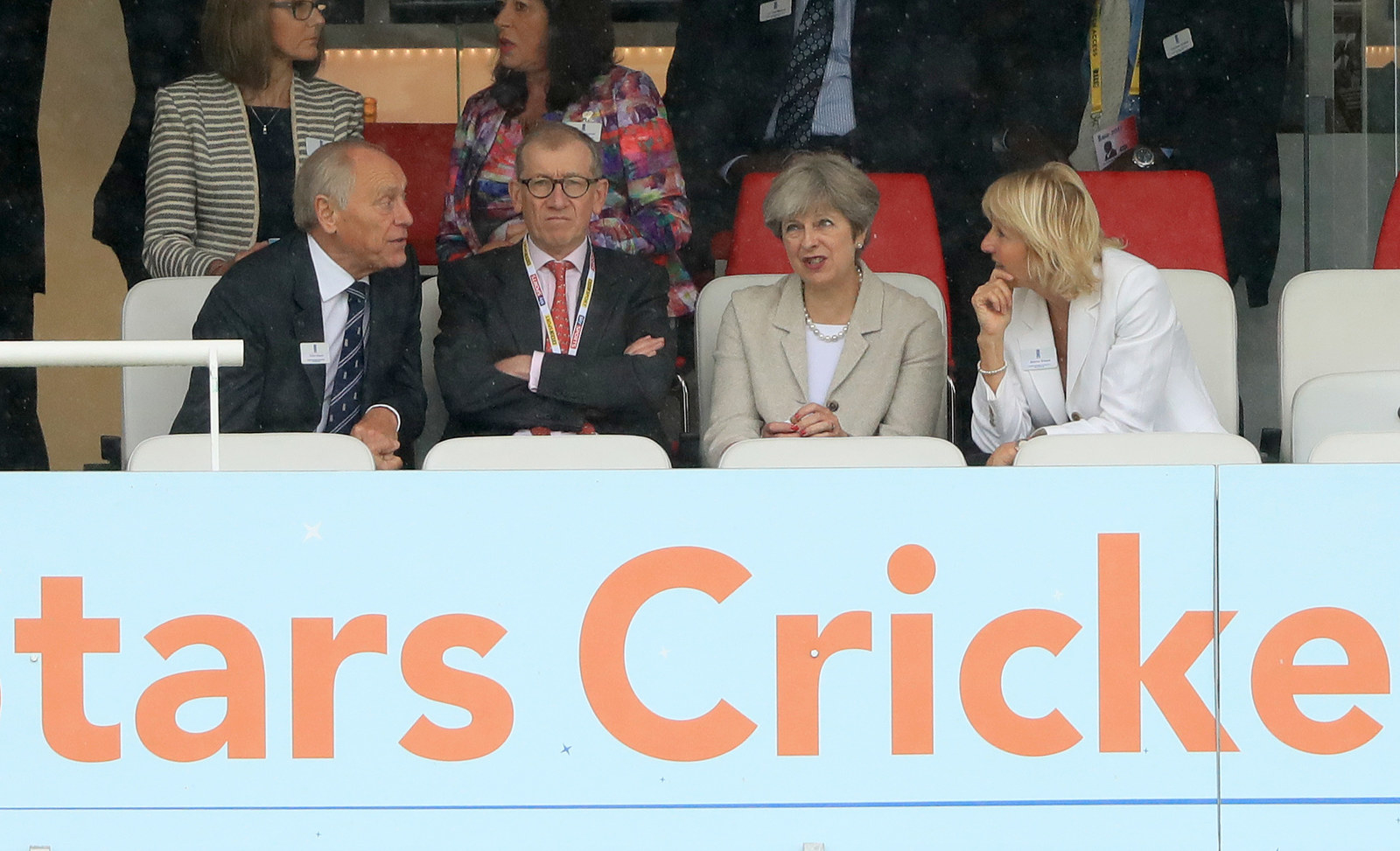 They are said to have bonded at the university over a love of the game.
But generally he is seen as a low-profile, unshowy man who is unfailingly supportive and loyal to his prime minister wife.