Jeremy Corbyn has addressed a massive rally in Manchester, where the Conservative party is holding its annual conference.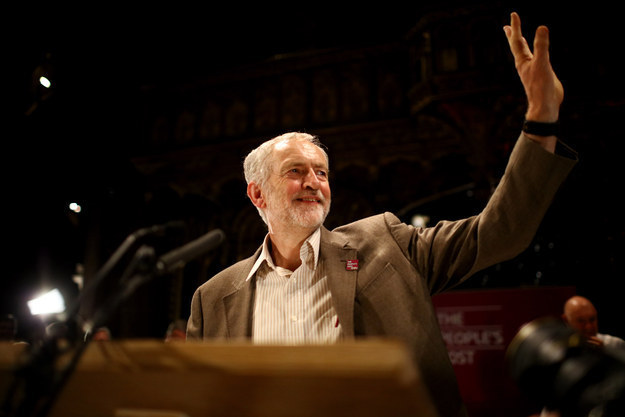 Thousands of people gathered to hear the new Labour leader speak at an event organised by the Communication Workers Union at Manchester Cathedral. The venue was so packed that another stage was set up outside so Corbyn could repeat his speech.
Organisers estimated that more than 7,000 people turned up for the "People's Post" rally, which aimed to highlight the apparent threat to Britain's postal service and workers since the privatisation of the Royal Mail.
Party leaders traditionally keep away from their rivals' conferences. But Corbyn had long promised to turn up at the rally before he became leader and told the crowds he had wanted to keep his promise and support the CWU campaign.
Corbyn was given wild standing ovations before and after his speech inside the cathedral. He said: "We've seen the level of cuts that are going on. We've seen the attack that's now being made on the postal service, on Royal Mail, within this country.
"Now I say this – I absolutely value the idea, the notion, the law, the requirement, that Royal Mail must be and has to be able to deliver post to every address in the whole of Britain six days a week. It's called the universal service obligation.
"Do you know why they want to take that away? So they can cut off whole areas from regular postal deliveries, dice up the whole service for privatisation and selling off and use the politics of bargain basement economics to bring in other companies, pay people less to work harder for longer and thus destroying all the work done by the Communication Workers Union. Well I tell you this – we're not having it!"
Other speakers at the event included CWU general secretary Dave Ward, Green party leader Natalie Bennett, shadow education secretary Lucy Powell, and campaigner Owen Jones. The speakers rotated between the inside and outside stages to address both crowds.
But it was Corbyn that drew the biggest cheers and applause. He called on activists to engage in "civilised debate" after ugly protests outside the Tory party conference on Sunday.
"If we go into politics, we go into our union work, we go into our lives on the basis that what we say we hope is of value, and we engage in an intelligent, civilised debate, not responding to personal abuse and not making personal abuse," he said. But a few minutes later, when Margaret Thatcher was mentioned on stage, one audience member outside said: "Bitch".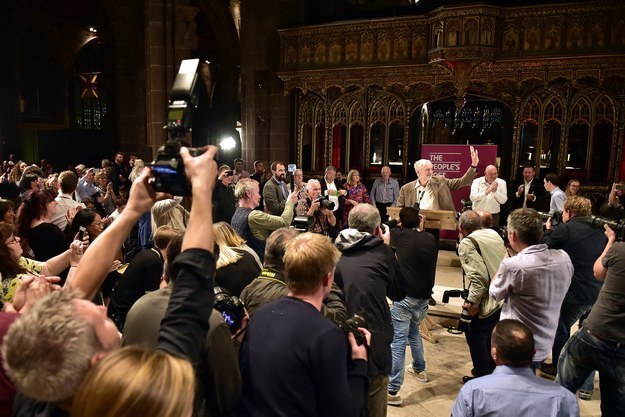 Corbyn also warned that the 2020 election would not be won in the few weeks beforehand. He said: "I want us to win an election as soon as it comes, we may have to wait until 2020 to do that, but I'll tell you this: The election victory of 2020 won't be won in the three or four weeks before that election day, it will be won by winning the ideas, the hopes, the optimism, the hearts and minds of every ordinary person in this country."