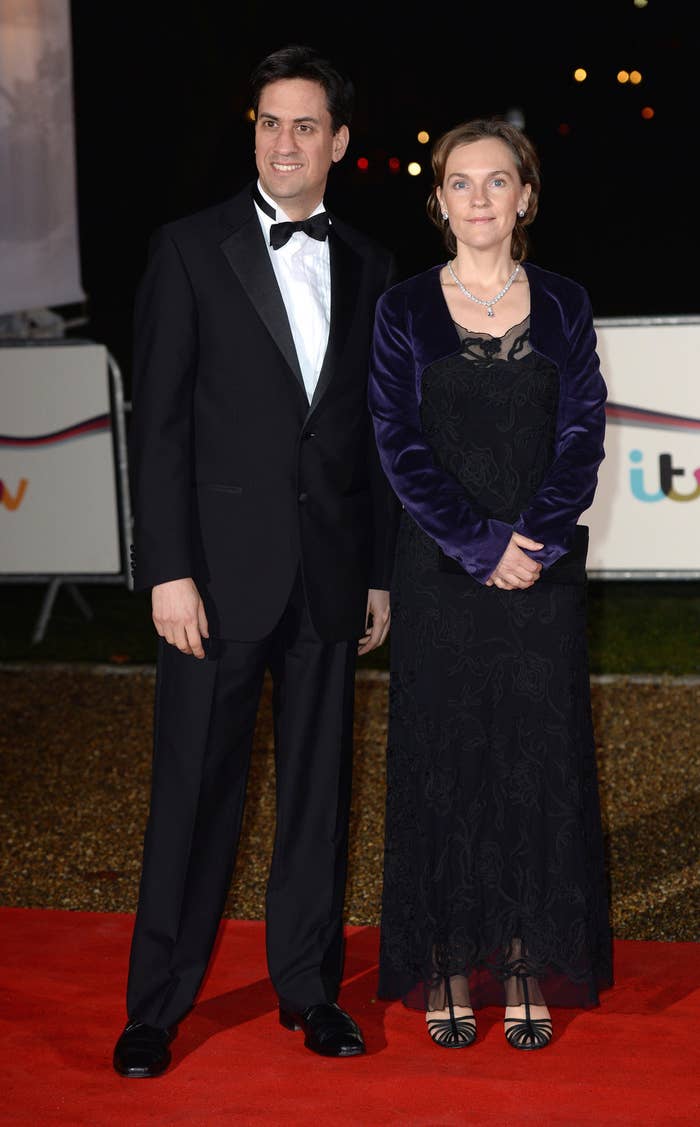 Ed Miliband was the guest speaker at the second annual Westminster Correspondents' Dinner.
He jumped at the chance to poke fun at the political journalists who have unsparingly mocked him since he became Labour leader.
Here are the funniest moments of his speech in a House of Commons dining room on Thursday evening.
He compared himself with Hollywood hunk George Clooney.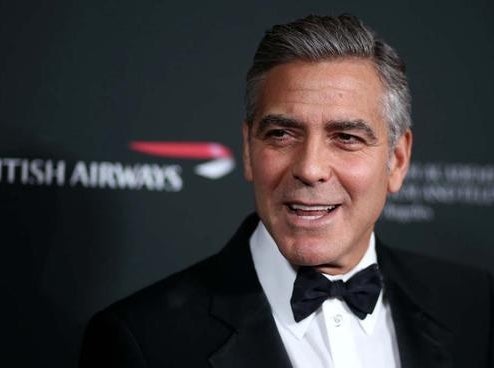 Now I don't know if you heard, but we did recently get to dine with the Clooneys. And she [his wife Justine Thornton] got to sit next to George. Now I kind of know what you're thinking, me and George Clooney. One's an international sex symbol and the other was the star of Ocean's Eleven.
He made light of his awkward bacon sandwich moment.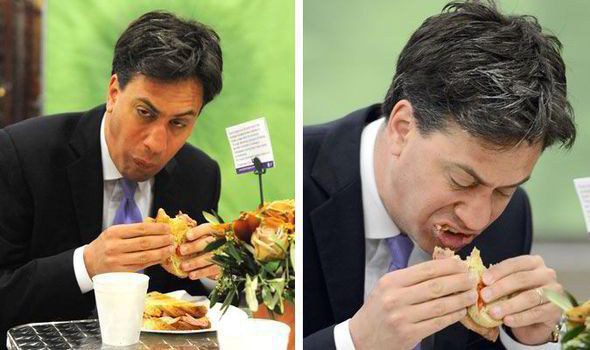 As you can imagine, this is a dinner that I've been really looking forward to. Because I have a special relationship with the media when it comes to food.

Most people might know that in this room – although photos apparently haven't yet reached some yak farmers in Nepal. Joe Murphy [Evening Standard political editor] was there when I had my bacon sandwich moment, or as Maureen Lipman put it, my non-kosher shame.
He made a dig at his tempestuous predecessor Gordon Brown.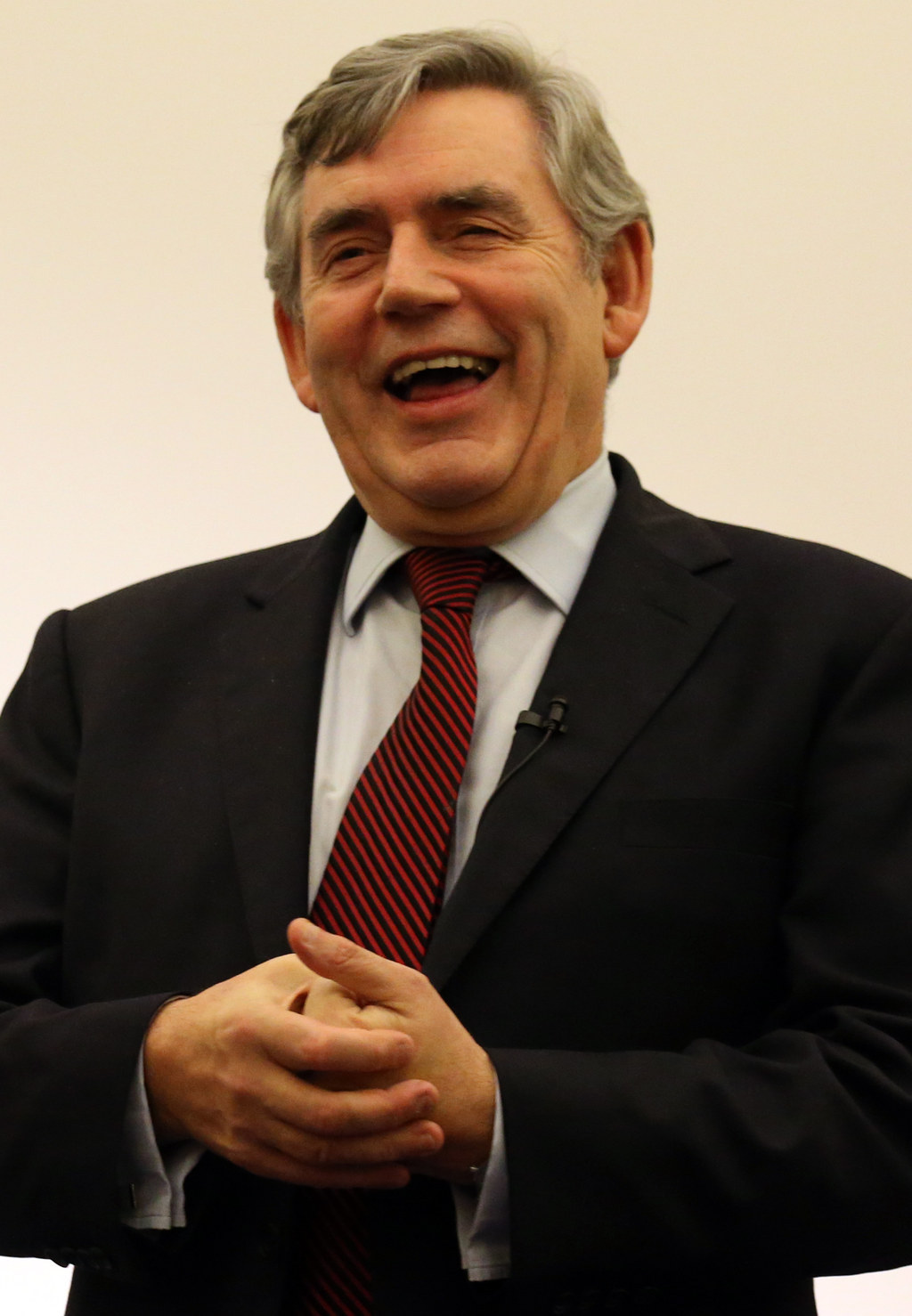 Of course some of you in the room, and I won't name names, don't write the nicest things about me.

I just want to put this on the record tonight in all seriousness: I model my reaction to what you write on the calmness, equanimity and refusal to bear grudges of my predecessor as leader of the Labour party, Gordon Brown.
He mocked the Mail on Sunday's recent revelations.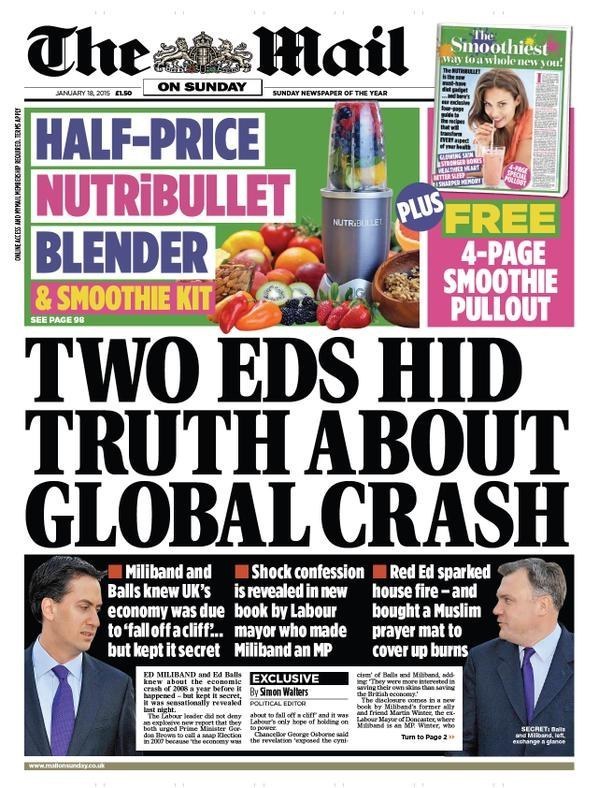 Of course we've seen some tough stuff written about me in the past few weeks. Truth-telling is of course part of your job and it's been very ably demonstrated by the Mail on Sunday in their serialisation of Martin Winter's book, the former mayor of Doncaster.

I'm apparently 'Mystic Mili' because I kept the global financial crisis from everyone. But I chose to reveal it to only one person – not the head of the World Bank or the IMF or the governor of the Bank of England.

No, instead someone at the epicentre of the global financial system – the mayor of Doncaster himself.
And he laughed off the newspaper's apparent outrage that he bought a Muslim prayer mat.
They also revealed that I gave Martin a Muslim prayer mat. I just thought it was what we in the Jewish community call a nice piece of schmutter. Apparently not.

Now I'm really sad that Simon Walters [Mail on Sunday political editor] can't be here tonight. But let me say to Brendan Carlin [MoS political reporter] – you've got me bang to rights. This atheist Jew confesses tonight to being a secret Muslim. I was wondering, where have I heard that before about a political leader? I think Donald Trump is available to go in search of my birth certificate and prove where I was really born.
He made another dig at Gordon Brown.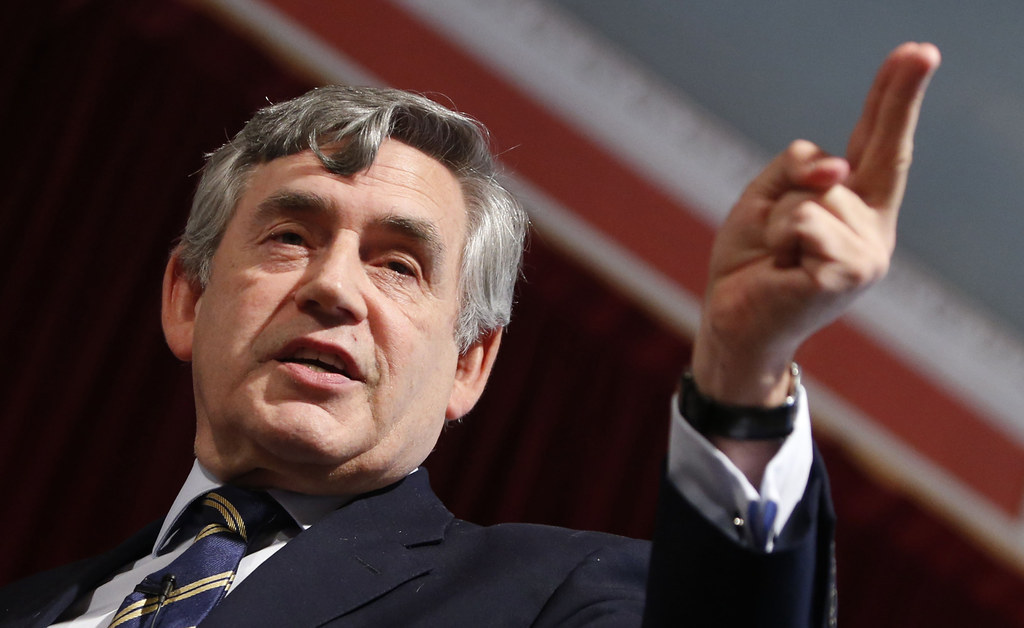 The mayor also revealed that I once got locked in a house, which I'm afraid is a true story, when I was supposed to be going to a meeting with Gordon Brown. Eventually I escaped through a window. I therefore made history as the first person ever to make a break for freedom to get closer to Gordon Brown.
He joked about his conference speech where he repeatedly namechecked "Gareth" but forgot to mention the deficit.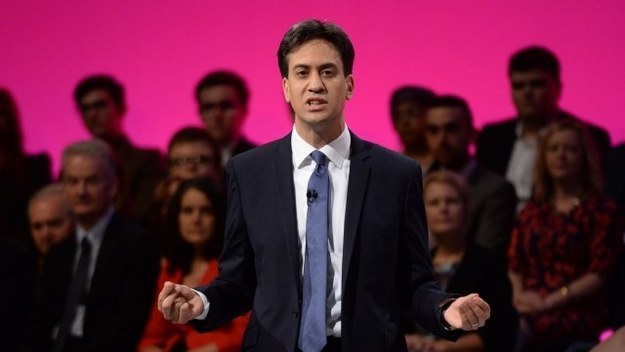 I am a north London boy in case you hadn't noticed. And you know, I do like to visit local parks. And over Christmas I went to Parliament Hill with my two boys. I was actually looking for Gareth at the time. I thought he might have a couple of pages of my conference speech.
He poked fun at the Daily Express and its owner Richard Desmond.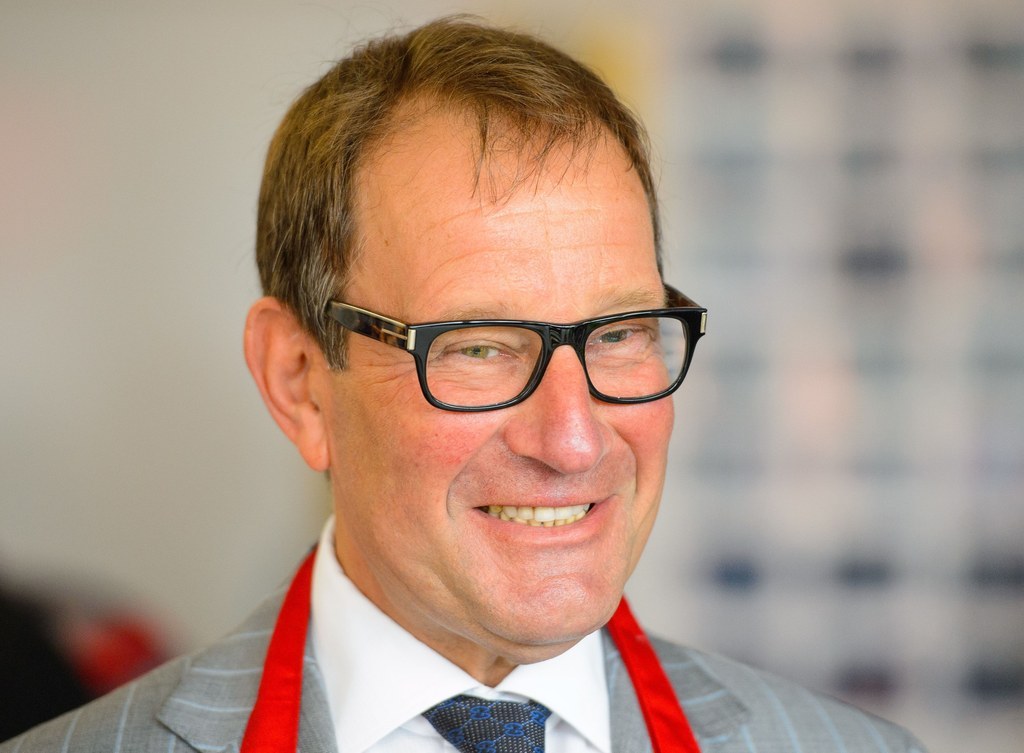 I was trying to be a good dad actually. Now Daniel was learning to ride a bike, Sam was on his scooter.

And I met another man with a large dog. It was really odd actually because he stopped me and he started talking to me quite intensely about politics, the weather, Europe, statins, Princess Diana.

I thought to myself - hang on a minute, I know you - you're Richard Desmond.
And told how his son has now become more right-wing.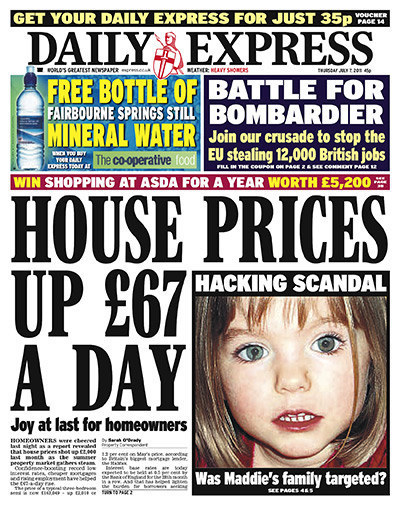 This is actually a true story. Justine, I've hidden it from you for reasons that will become obvious. For those of you that don't know, Richard is actually quite an intense guy. He talked at me for about 10 minutes and I looked round and Sam was still there but Daniel was nowhere to be seen.

So I panicked and I said to Sam: 'Where's Daniel?' He said: 'I don't know.' I said: 'Well we've got to find him,' and Sam, being a Miliband, said: 'No I'm staying here.' And suddenly I realised I faced a hideous dilemma - leave Sam alone on his own at the age of four in the park – or ask Richard Desmond for childcare.

Now David Cameron may have left his daughter in the pub. But everyone can agree I did something far worse that afternoon. And now Sam's worried about house prices and threatening to vote for UKIP.
And he couldn't resist a little joke at the Liberal Democrats' expense.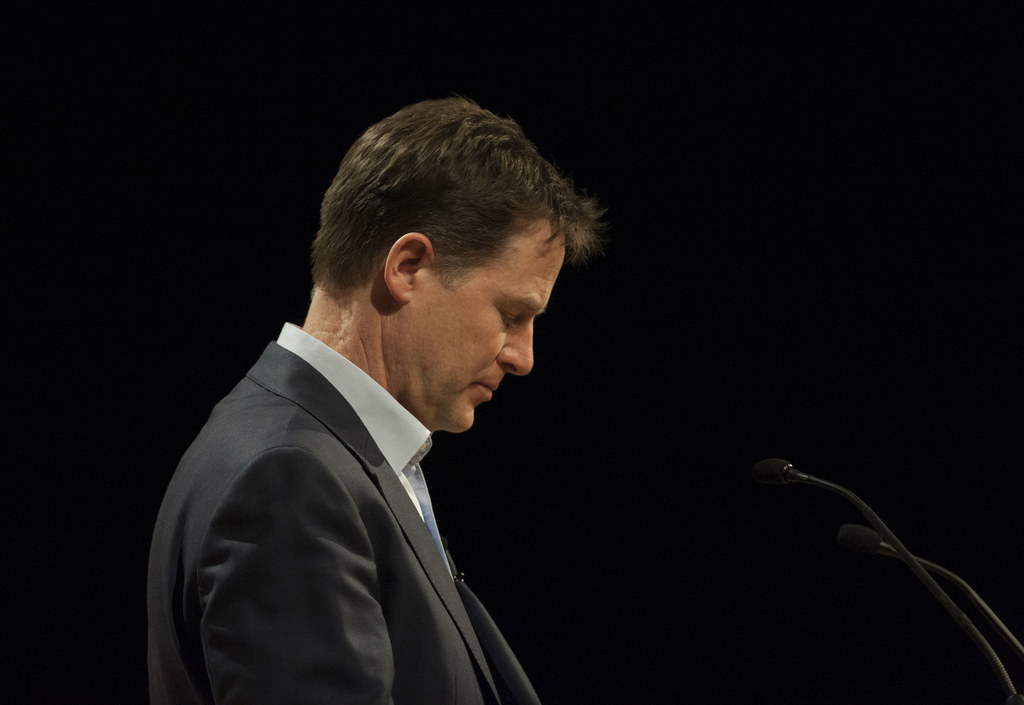 Now I have started to talk to my boys about politics. But don't worry, in 30 years' time I won't be backing either of them to be leader of the Labour party. But they are interested in the election, Daniel in particular. I've explained to them the different teams - I'm the red team, David Cameron's the blue team.

But then they ask me about the rest of the parties and they ask: 'What is the Liberal Democrats? What do they do?' And I said: 'We normally find that out the day after the general election.'