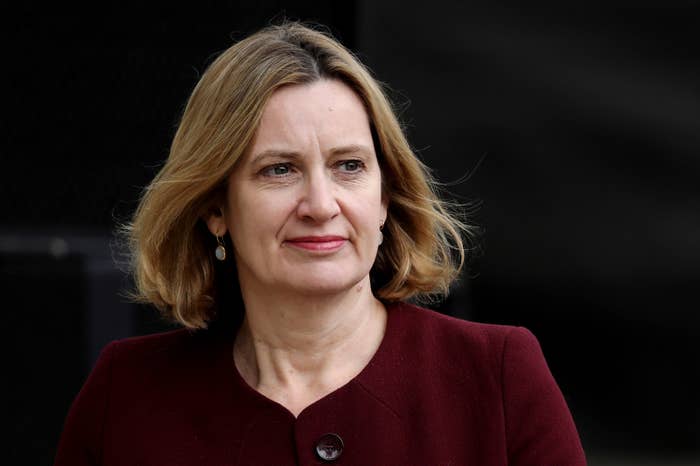 Amber Rudd has bowed to pressure over the Windrush scandal and resigned as home secretary, admitting to "inadvertently" misleading parliament.
Her departure comes after the Guardian reported that Rudd had been told about Home Office targets for immigration removals – contradicting her claim in the House of Commons last week that she had been unaware of them.
"It is with great regret that I am resigning as Home Secretary," Rudd wrote in her resignation letter. "I feel it is necessary to do so because I inadvertently misled the Home Affairs Select Committee over targets for the removal of illegal immigrants during their questions on Windrush."
Rudd had been under sustained pressure for almost two weeks after it emerged that British residents from the post-war Windrush generation had been wrongly threatened with deportation.
The 1971 Immigration Act gave Commonwealth citizens living in the UK indefinite leave to remain, but the right to free movement between Commonwealth countries also ended from that date.
The Home Office did not keep records of those granted leave to remain, meaning that some who have not applied for passports have struggled to prove they have the right to live in the UK.
Rudd's resignation letter suggests there was more information to come out surrounding her claims before parliament about the government's deportation targets.
"Since appearing before the Select Committee, I have reviewed the advice I was given on this issue and become aware of information provided to my office which makes mention of targets," she wrote.
"I should have been aware of this, and I take full responsibility for the fact I was not."
In response, prime minister Theresa May accepted that Rudd had "inadvertently" misled parliament over the target issue.
"I understand why, now that you have had the chance to review this advice that you have received on this issue, you have made the decision you have made and taken responsibility for inadvertently misleading the Home Affairs Select Committee," May wrote.
Rudd's resignation has also put the spotlight back on the government's handling of the Windrush generation, with the outgoing home secretary referring to it as a "scandal" in her own resignation letter.
"The Windrush scandal has rightly shone a light on an important issue for our country," Rudd wrote. "As so often, the instincts of the British people are right.
"They want people who have a right to live here to be treated fairly and humanely, which has sometimes not been the case."
Shadow home secretary Diane Abbott called into the BBC's Westminster Hour on Sunday night, saying Rudd had done the "honourable thing" by resigning.
But she also went back to hitting May – who was Rudd's immediate predecessor at the Home Office – blaming the prime minister for the circumstances that led to confusion over the Windrush generation's citizenship status.

"It was in her tenure as home secretary that many of the worst aspects of the so-called hostile climate were pushed through."
Two early contenders to replace Rudd at the Home Office, environment secretary Michael Gove and housing secretary Sajid Javid, tweeted praise for their outgoing cabinet colleague on Sunday night.
There was also praise from backbench MPs Anna Soubry and Heidi Allen, who'll now welcome another anti-Brexit voice on the Tory backbench.
And former chancellor George Osborne's tweet could have only been read as a savage subtweet of Theresa May.