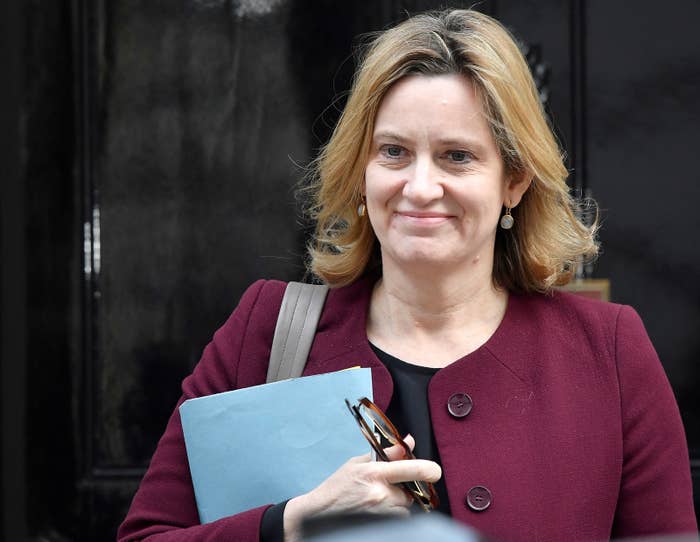 Home secretary Amber Rudd faced yet more calls to resign on Thursday as she said she was not aware the UK set targets for the voluntary removal of illegal immigrants.

Rudd denied that the Home Office used removal targets when questioned in front of the home affairs select committee on Wednesday, but an inspection report from December 2015 revealed that numbers for removal were distributed for regional teams across the country.
In response to an urgent question from Labour in the House of Commons on Thursday, she said she did not know about the targets.

"I have never agreed that there should be specific removal targets and I would never support a policy that puts targets ahead of people," she said.

She described the targets in the inspection report as "local targets used for internal performance management".

"These were not published targets against which performance was assessed, but if they were used inappropriately then I am clear that this will have to change," she said.
"I have asked officials to provide me with a full picture of performance measurement tools which are used at all levels and will update the House and the home affairs select committee as soon as possible," she added.
Her response was met with a call to resign from shadow home secretary Diane Abbott, who pointed out that the general secretary of the Immigration Service Union had told the home affairs select committee that the targets were displayed on posters in regional immigration enforcement offices. The call was echoed by Labour leader Jeremy Corbyn.
"There are some offices which are working with them," Rudd replied. "Unfortunately I was not aware of them and I want to be aware of them, which is why I'm now putting in place different measures to ensure that that happens."
After her appearance in the Commons, politicians and commentators said on Twitter that Rudd was protecting Theresa May. Labour MP for Huddersfield Barry Sheerman said she was "taking the flack" for the prime minister.