We Finally Have A Reason Why Taylor Swift Didn't Attend Either Of Karlie Kloss's Weddings
*Eyes emoji*
Taylor Swift and Karlie Kloss were once the world's most famous best friends and spent every waking hour together.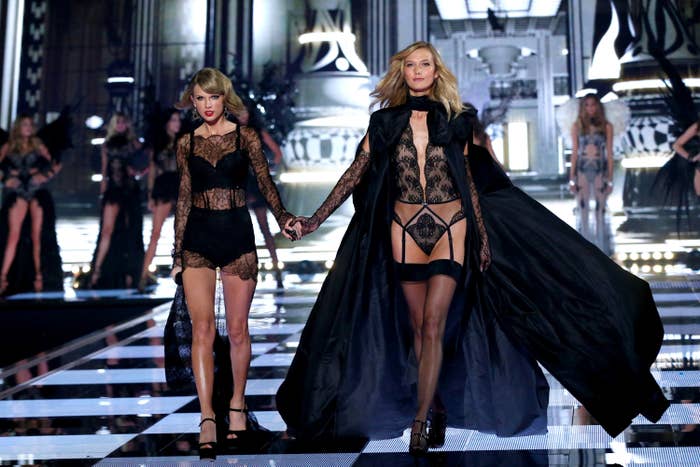 In fact, at one point Swift revealed that Kloss had her own room in Swift's New York apartment which Swift kept filled with Kloss's favourite snacks.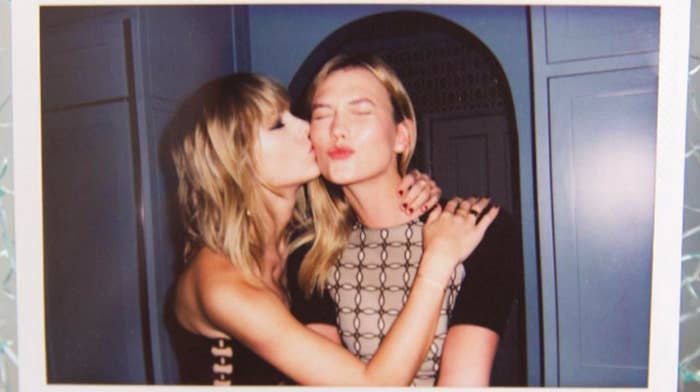 However, they seemingly grew distant in late 2016, and since then, reports of a feud between the two just will not go away.
The rumours of a rift began when Swift left Kloss's name off the "Junior Jewels" T-shirt in the "Look What You Made Me Do" video back in 2017. Despite repeated assertions from Kloss that their friendship is fine, Swift hasn't commented on the reports or publicly interacted with Kloss since late 2016.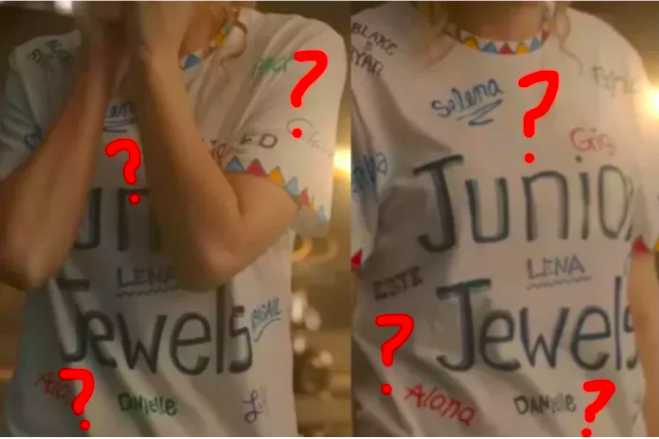 That included failing to acknowledge Kloss's Instagram post announcing her engagement to Joshua Kushner in July 2018.
And when Kloss and Kushner tied the knot three months later, Swift was nowhere to be seen.
But in June, Kloss and Kushner threw another wedding celebration in Wyoming, and fans were hopeful that Swift would attend this event. But she didn't show up, and didn't like any of the photos, either.
However, representatives for Kloss have now suggested that it was Swift's work schedule and not a feud that caused her absence from both weddings.
In the case of the first wedding, Swift was in the middle of her Reputation stadium tour in Australia. In fact, she posted this Instagram story of herself in Perth shortly after news of Kloss and Kushner's nuptials broke.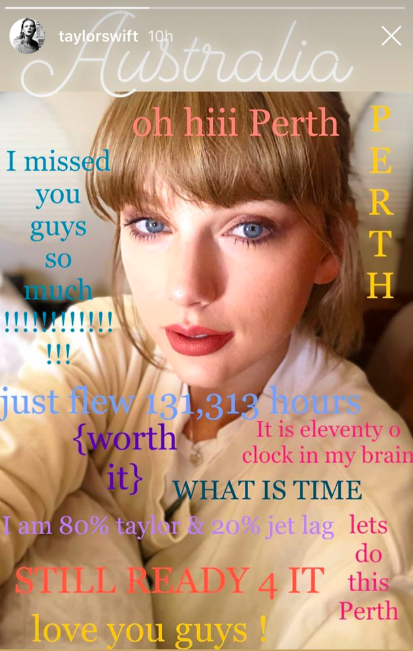 And in the case of the second wedding, Swift was apparently working behind the scenes to prepare for the launch of her new album on Aug. 23.
So, that's it on the mysterious feud for now. Let's see if Lover gives us any more details...