The rumours began with the release of the "Look What You Made Me Do" video. In one scene, Taylor wore a T-shirt emblazoned with the names of her closest friends, but Karlie's was notably absent.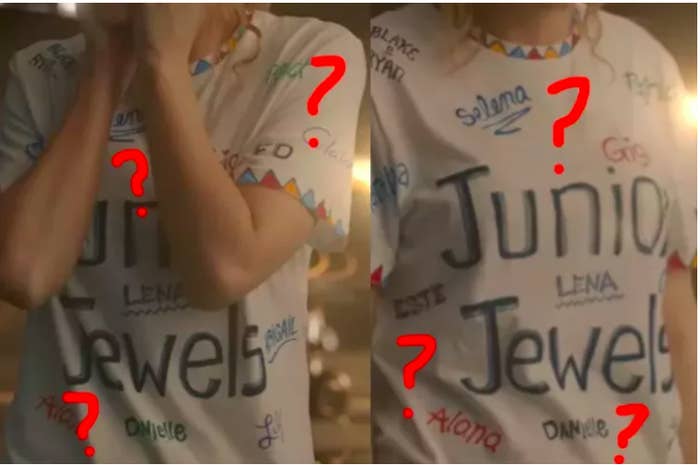 Soon, the entire world was speculating over whether they were still friends, including Jennifer Lawrence.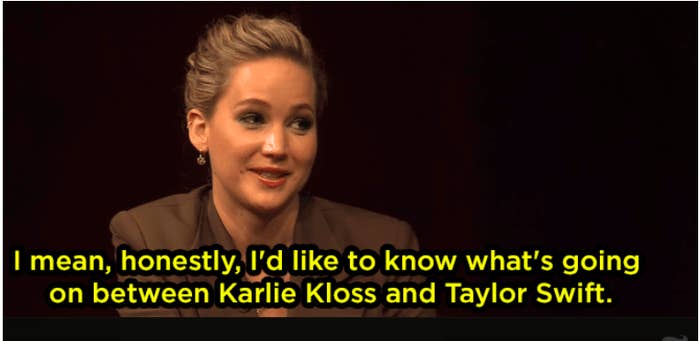 In fact, speculation became so intense that even Karlie's dad stepped in to confirm that the ladies were, indeed, still friends.


Then, in August, Taylor and Karlie reunited at the singer's concert in Nashville. They posed for this cute photo and all seemed well in Kaylorland.
However, two months later, Karlie got married in an intimate New York ceremony. And Taylor was not there.
And, despite being more active on Instagram over the past few months than she has been for years, Taylor hasn't liked a single post from Karlie in 2019 so far.
Then, last week Elle magazine published an essay written by Taylor that contained a couple of interesting details. Firstly, she referenced her famous ~Squad~ of women friends that became the centrepiece of the entire 1989 era, and of course included Karlie.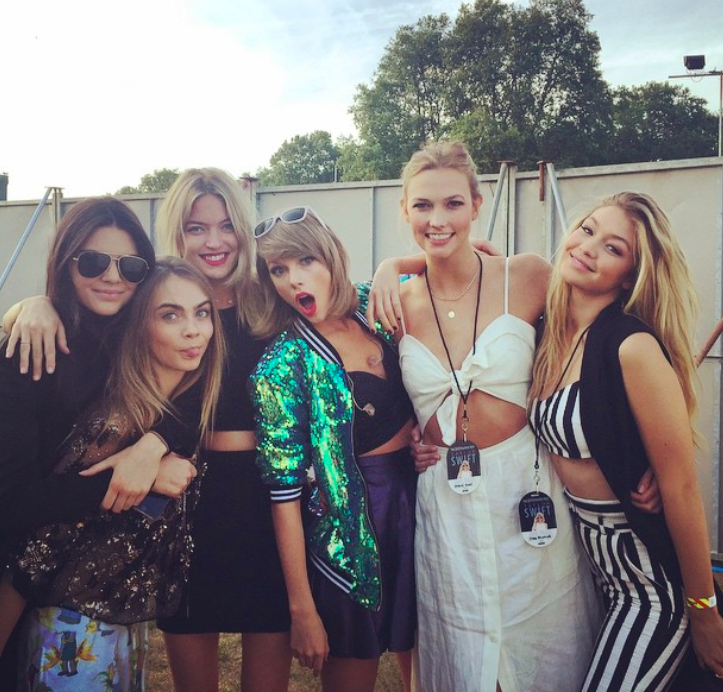 Taylor said that she didn't realise at the time that the Squad essentially embodied her deepest insecurities from childhood, and being so vocal about her newfound women friends might actually be damaging to her fans.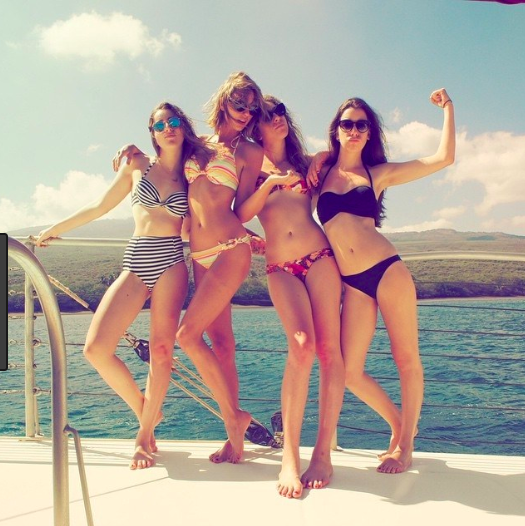 She wrote:
Realising childhood scars and working on rectifying them. For example, never being popular as a kid was always an insecurity for me. Even as an adult, I still have recurring flashbacks of sitting at lunch tables alone or hiding in a bathroom stall, or trying to make a new friend and being laughed at. In my twenties I found myself surrounded by girls who wanted to be my friend. So I shouted it from the rooftops, posted pictures, and celebrated my newfound acceptance into a sisterhood, without realising that other people might still feel the way I did when I felt so alone. It's important to address our long-standing issues before we turn into the living embodiment of them.
Taylor went on to reveal that she's learned to differentiate between friendships and "situationships," adding that although some friendships can feel like "your chosen family" at the time, they don't always last.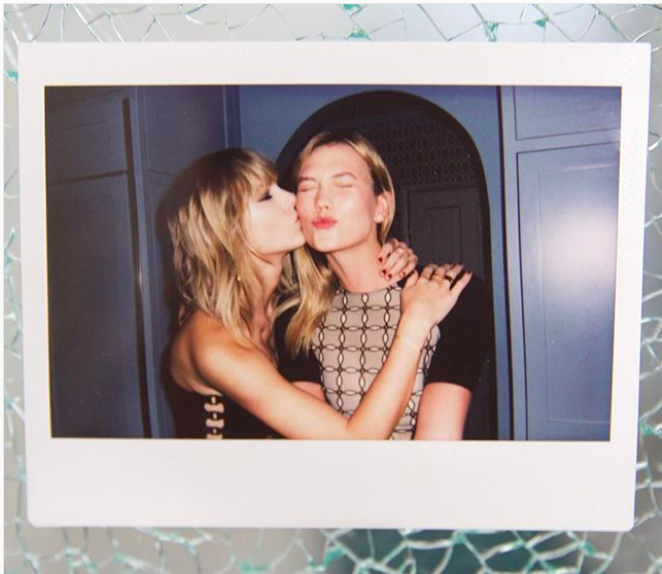 She wrote:
Learning the difference between lifelong friendships and situationships. Something about "we're in our young twenties!" hurls people together into groups that can feel like your chosen family. And maybe they will be for the rest of your life. Or maybe they'll just be your comrades for an important phase, but not forever. It's sad but sometimes when you grow, you outgrow relationships. You may leave behind friendships along the way, but you'll always keep the memories.
The choice of wording was interesting since Taylor and Karlie often referred to each other as "sisters" during the height of their friendship. And, in 2014, Taylor shared this photo of herself with her brother and Karlie alongside a caption reading: "Having family that feels like your best friend and best friends who feel like family."
Anyway, now that we're up to date, we can move on to the latest instalment of potential Kaylor drama. Last night Karlie made an appearance on Watch What Happens Live, and since this show is all about spilling tea, of course Karlie was asked about her friendship with Taylor.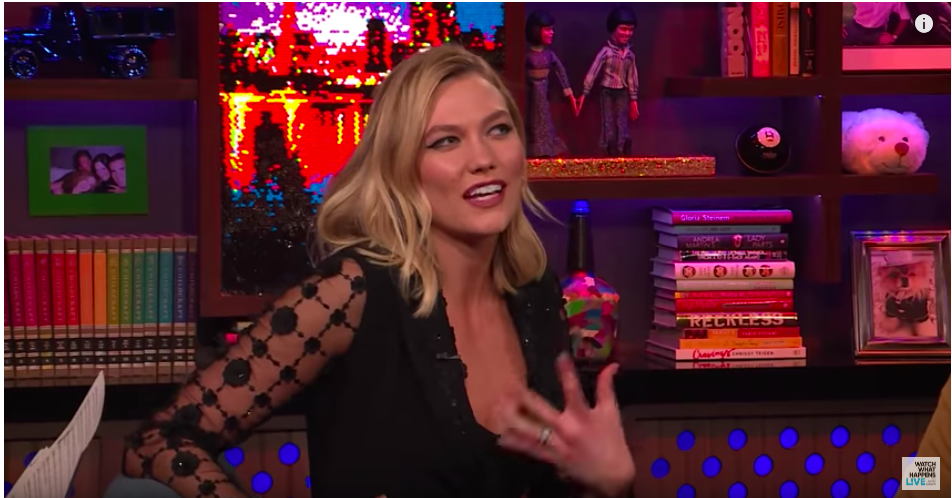 Andy revealed that a viewer had called in with this question: "What was your reaction to Taylor Swift's recent essay in which she reflected on the infamous Squad and realising that it was becoming the embodiment of her insecurities?"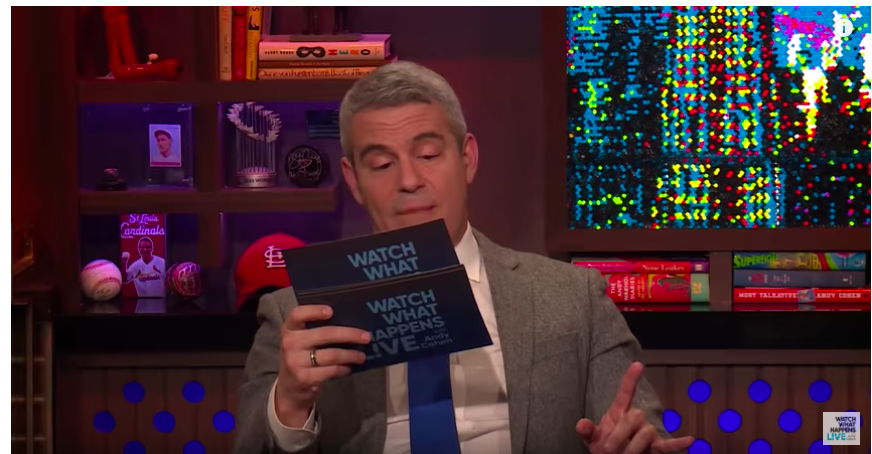 And rather than give a detailed answer, Karlie kinda dodged the question.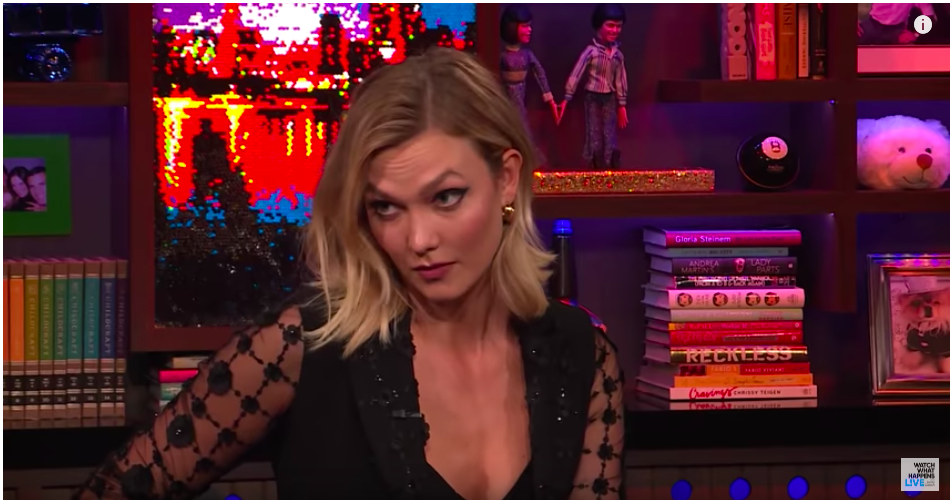 In fact, all she said was this: "Taylor is incredible, and I feel really lucky to call her a friend. She's one of the hardest-working women and I loved her essay."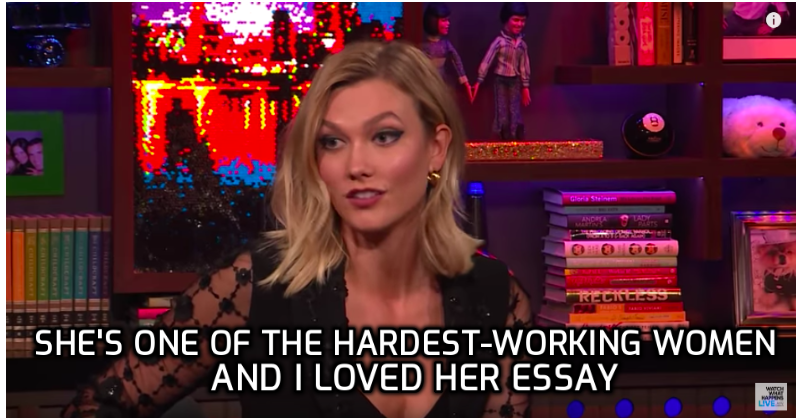 Now, I don't know about you, but to me that response didn't really answer the question.
Rather than probe her further, Andy Cohen simply went on to joke: "She's one of the best songwriters. She can honestly poop out a hit."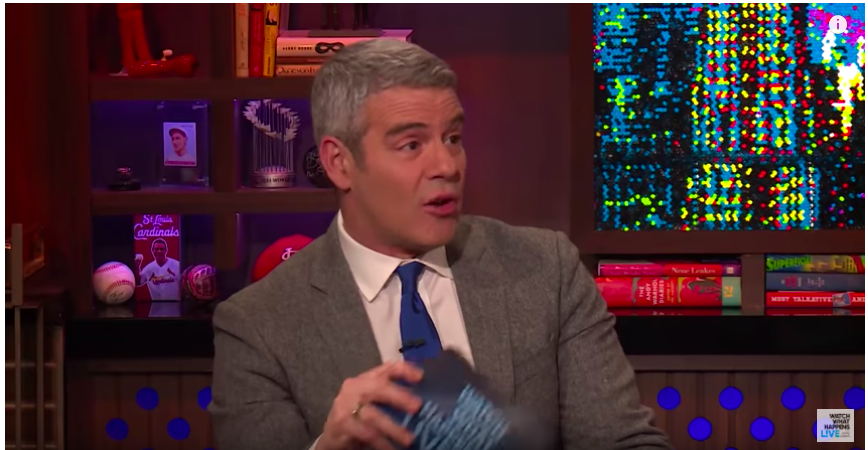 To which Karlie responded: "She could sneeze it out!"